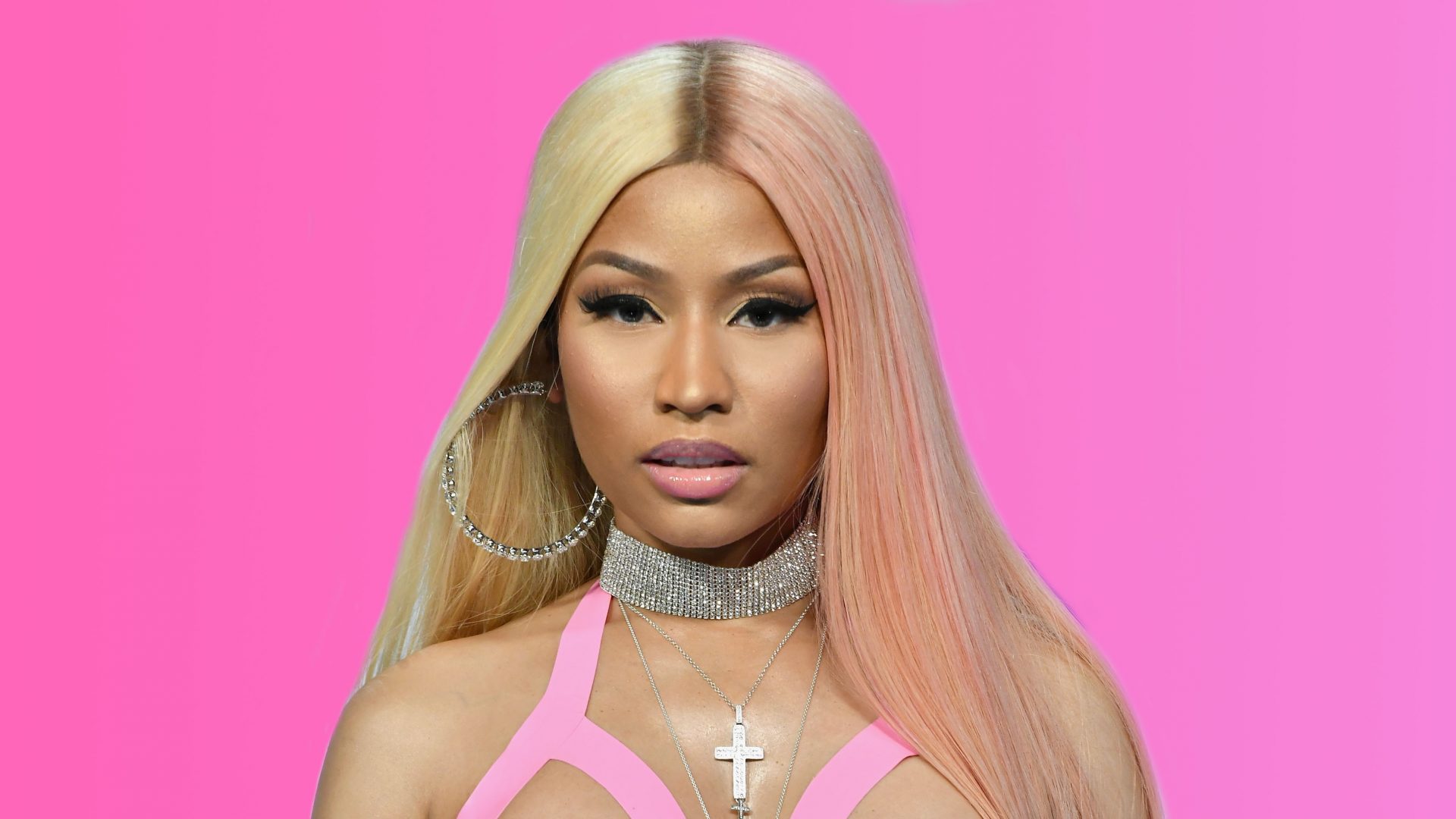 The Ultimate Nicki Minaj Playlist
The Raptress celebrates her 40th Birthday today!
For Nicki Minaj, making an impact with her rap skills was always her main goal as an artist, and a decade later, many are still reciting her fun and punchy lyrics and studying her wordplay. Minaj's mark in the music industry has come with fun songs, memorable melodies, show-stopping looks, clever bars and most recently a controversy that have left many fans revisting the art vs artist conversation.
From the moment we heard Minaj's rap songs such as "Warning," "The Jumpoff 07," and "Click Clack" during her come-up days, here more-that-loyal fanbase began. The Trinidadian rapper turns 40 years old today, on Thursday, December 8, and throughout her career, she has achieved massive success as a woman in hip-hop. 
In honor of Nicki Minaj, Nicki Lewinsky, Nicki The Ninja, and so on, take a look at some of her hits we've rounded up that makes us feel like that girl.
Itty Bitty Piggy
Wherever you are whether it's school, parties, kickbacks, etc when this song gets in rotation you are sure to rap this bar for bar. No matter what year it is, Itty Bitty Piggy will always have an impact on rap.
Monster by Kanye West ft. Rick Ross, Jay-Z and Nicki Minaj
At this very moment, the general public looked at Minaj as a rapper who could go up against any rapper and made her verse stand out with her animation, imaginative punch lines and sharp delivery.
Dance (A$$) Remix by Big Sean ft. Nicki Minaj
As Nicki grew into her style and artistry, the fun lyrics and animation got even more clever. The Dance (A$$) Remix solidified Minaj as a stand-out artist who delivers with features.
Lookin A–
Nicki entered her savage era when she wrote "Lookin A–" as she spits bars that expressed all her thoughts on men and doing it unapologetically.
Moment 4 Life
At the height of the Young Money era, Nicki and Drake came together to give us the motivational anthem that we know and love to this day.
Did It On Em
We love a cocky anthem directed at the haters. With "Did it on em" Minaj gave the girls endless Instagram and Twitter captions that we still use when we're feeling ourselves.
Beez In The Trap ft. 2 Chainz
With her classic trap jam, anytime this song comes on it's lit, plus you knew you were official if Nicki gave a shoutout to your hometown.
Flawless (Remix) by Beyoncé ft. Nicki Minaj
When Nicki Minaj and Queen Bey collaborated, we all were too excited especially because it was the era where we all woke up like this!
Chun-Li
When Minaj returned from her hiatus, she came back hard with "Chun-Li" reminding all of us that she's "been on" in this music game and is not going anywhere.
Do We Have A Problem? ft. Lil Baby
The Raptress made her comeback in 2022 with her song with Lil Baby as she changed directions visually with a cinematic vibe with this song partnered with braggadocious verses.
About Kenyatta: Kenyatta Victoria is an entertainment and culture reporter passionate about music, pop culture, and marginalized stories. She has bylines in publications such as Chicago Reader, INSIDER, Girls United, TransLash Media, and the Chicago Tribune.