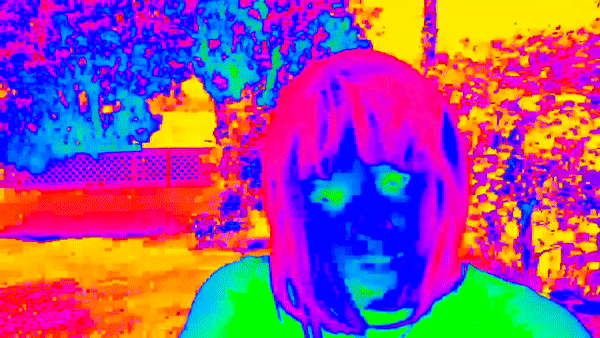 GU Jams: New KeiyaA, Hook, And More
GU Jams is Girls United's weekly column dedicated to sharing and discussing new music and music news.
Music has been a constant healer in the midst of the COVID-19 quarantine. It feels like we finally have all the time in the world to explore throwback discographies of some of our favorite artists, as well are parse through a plethora of exciting new releases.
This week we were blessed with new music from burgeoning artists and seasoned hitmakers alike. It's also been confirmed that some artists, like Playboi Carti and R&B singer Serpentwithfeet, are teasing what we know will be strong studio efforts soon as well, and we're looking forward to seeing what they'll sound like.
But, in the meantime, listen to our favorite new projects and singles below.
Smino – "She Already Decided"
"Check dis out. When I'm talmbout, 'she already decided,' I'm not talking about no particular woman," Smino divulges on track four of his latest mixtape. "I'm talking about the mother, Mother Nature. She already decided what it's gone be like, it ain't up to you no mo'."
On She Already Decided, Smino drops off his takes on huge singles, like Megan Thee Stallion's "Savage" and Roddy Rich's "The Box," and of course, some bops of his own, with his signature St. Louis drawl. The quarantine release is a quick listen, filled with casual references to hedonism, and closes out with a feature from T-Pain.
Download She Already Decided here.
KeiyaA – "Forever Ya Girl"
KeiyaA has been active for the past few years, churning out pure soul music that reflects her experiences as a Black woman in the United States. Her debut album is brutally honest about love, white people's obsession with Blackness, and KeiyaA's life—a smooth listen from start to finish.
Purchase Forever Ya Girl here.
Kid Cudi and Travis Scott – "The Scotts"
Since the beginning of his career, it's been clear that Travis Scott is inspired by the moody melodies of Kid Cudi — his stage name even pulls from Cudi's first name, Scott. The Scotts's affiliations with Kanye West's Good Music made way for atmospheric collaborations like, "Through the Late Night," and now, they're back with "The Scotts."
In an admirable marketing rollout, the song premiered late last night via popular video game Fortnite, where Scott was hosting a record-breaking virtual concert. He recently hit another career milestone, too — "SICKO MODE" reached over 1 billion streams on Spotify, which is the first time he's ever accomplished hittin a bill' on the streaming service.
HOOK – "JUST WANT ME AROUND"
Riverside, California, phenom HOOK is taking over the game with her muffled verses about men, fame, and hustling. In her latest release, "JUST WANT ME AROUND," the 21-year-old rapper ambles through her verses in a thermochromatic video, which has racked up a few thousand views in just under 24 hours.
Hook has branded her music style as "ramble rap." It's a spin on "mumble rap" that allows her to speak rather softly about a number of topics. [I]t's just a ramble rap. I just keep rapping, kind of go off topic a little bit, then I come back on topic," she said to Okayplayer in March.
The rapper is gearing up for the release of a new project, tentatively titled ily2Hook.
Check out the first installment of GU Jams here.
Photo Credit: HOOK