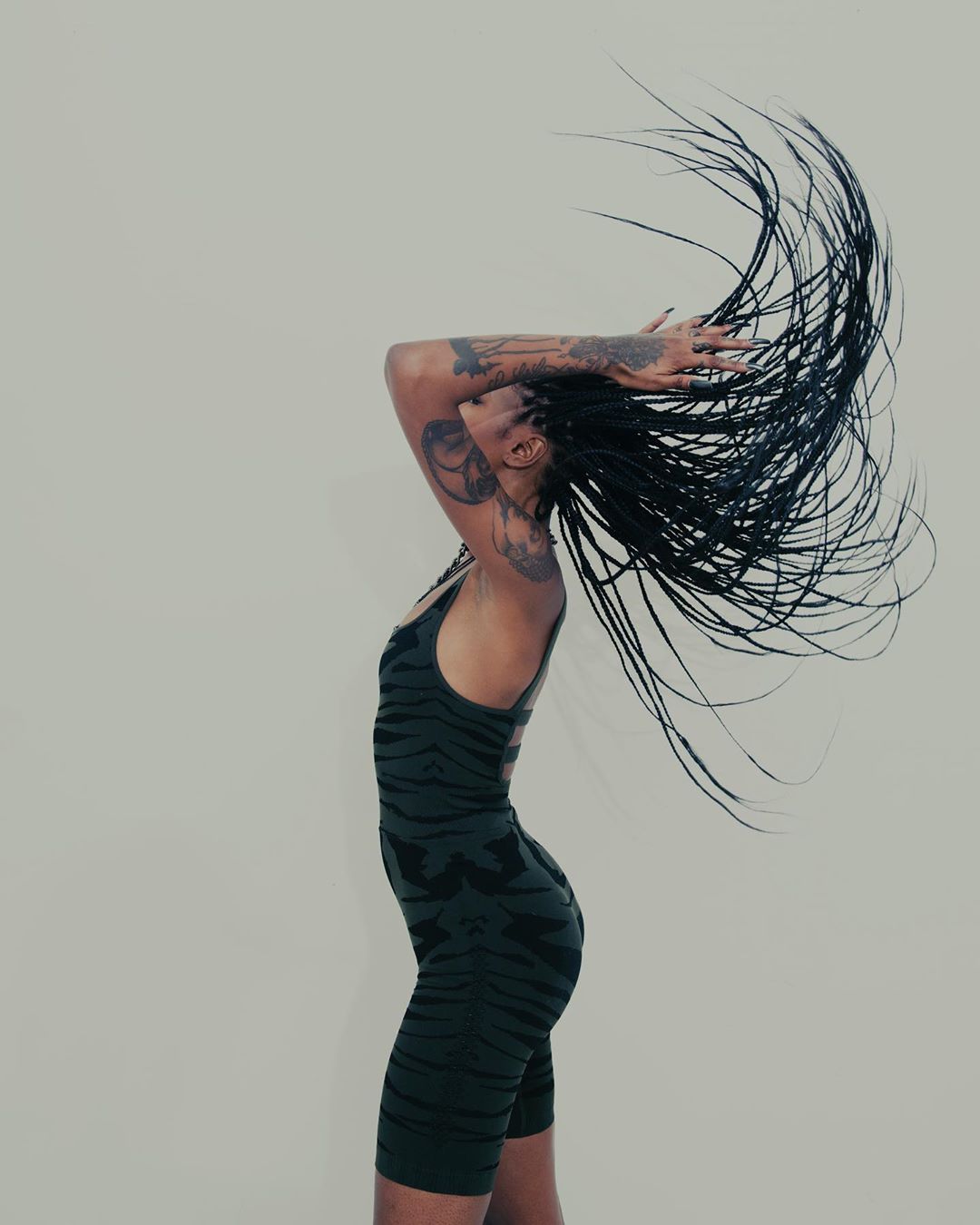 GU Jams: What We're Listening To
We're honoring the work of soul singer Bill Withers and rap artist Chynna Rogers.
GU Jams is our new column that will highlight our favorite songs and albums for the week. We'll be covering popular releases, as well as underground bangers, that'll keep soul stirred all weekend long. But for the first installment of this series, we're honoring two artists who are now ancestors, Bill Withers and Chynna Rogers.
Admittedly, this past week was a tough one. We learned that we lost legendary singer/songwriter Bill Withers, and then 25-year-old Philadelphia based rapper Chynna. It's never easy to say goodbye to the people who contributed to the soundtrack of your life by getting you through hard times and also giving you tracks for celebrating. Though, we can find comfort in what they left behind — life lessons and powerful messages that will forever be relevant.
Withers' prime was in the 1970s — our parents and grandparents likely enjoyed late-night parties set to the tune of his guitar. He sang about experiences that a wide range of people could connect with, and his song, "Lean On Me," is particularly relevant right now.
Lean on me, when you're not strong/And I'll be your friend/I'll help you carry on
For it won't be long/'Til I'm gonna need/Somebody to lean on
There's no doubt about the fact that the world is in turmoil. The COVID-19 pandemic is instilling fear in people on a global level, we've lost thousands of people to the illness in the U.S. alone, and we are disconnected from one another physically. In addition to that, Bernie Sanders' campaign suspension is rocking many young Black people, and many of those same individuals are without work and don't know how they'll pay their rent. But during this time of isolation, it's vital that we heed Withers' words, and lean on each other by being vulnerable, and taking the necessary measures to protect each another.
Withers was a special talent, and a constant reminder of the power of timeless music.
___________________________________________________________________
I first met Chynna Rogers in early 2015 when I was working the door at a hip-hop show in New York. The night was exhausting, as I had encountered a number of people who were supposed to be "on the list" and were rather upset when they realized that they not only were excluded from this exclusive guest list, but that I had no clue who they were.
Chynna walked up to me, wearing all grey sweats and sneakers, and quietly told me her name. She was a buzzing artist and A$AP Mob affiliate, so of course I recognized her immediately. She dug for her ID, like all of the other young people I had seen that night, and seemed shocked when I told her that she was on the list and that I knew who she was. She smiled, entered the packed lounge and danced whenever her favorite cuts came on. I never forgot her humility and love for the East Coast music scene.
Rogers' passing is devastating to say the least. When you're in your twenties you never expect people who are your age to leave this world, and sadly, you likely don't think about just how much someone has impacted multiple aspects of your life, especially from a distance.
I spent last summer blasting Chynna's music down winding Texas roads, and ruminating on just how aware and intrinsically cool she was. I was able to pick that up from just a couple of conversations over the course of a few years, so I cannot fathom how her peers and loved ones feel.
Rogers was gentle, yet bold when necessary. What I will remember most about her was her fearlessness in the face of adversity and her tough spirit.
Girls United sends our condolences to the loved ones of Bill Withers and Chynna Rogers. They will be missed.
Photo credit: Instagram, Getty Images