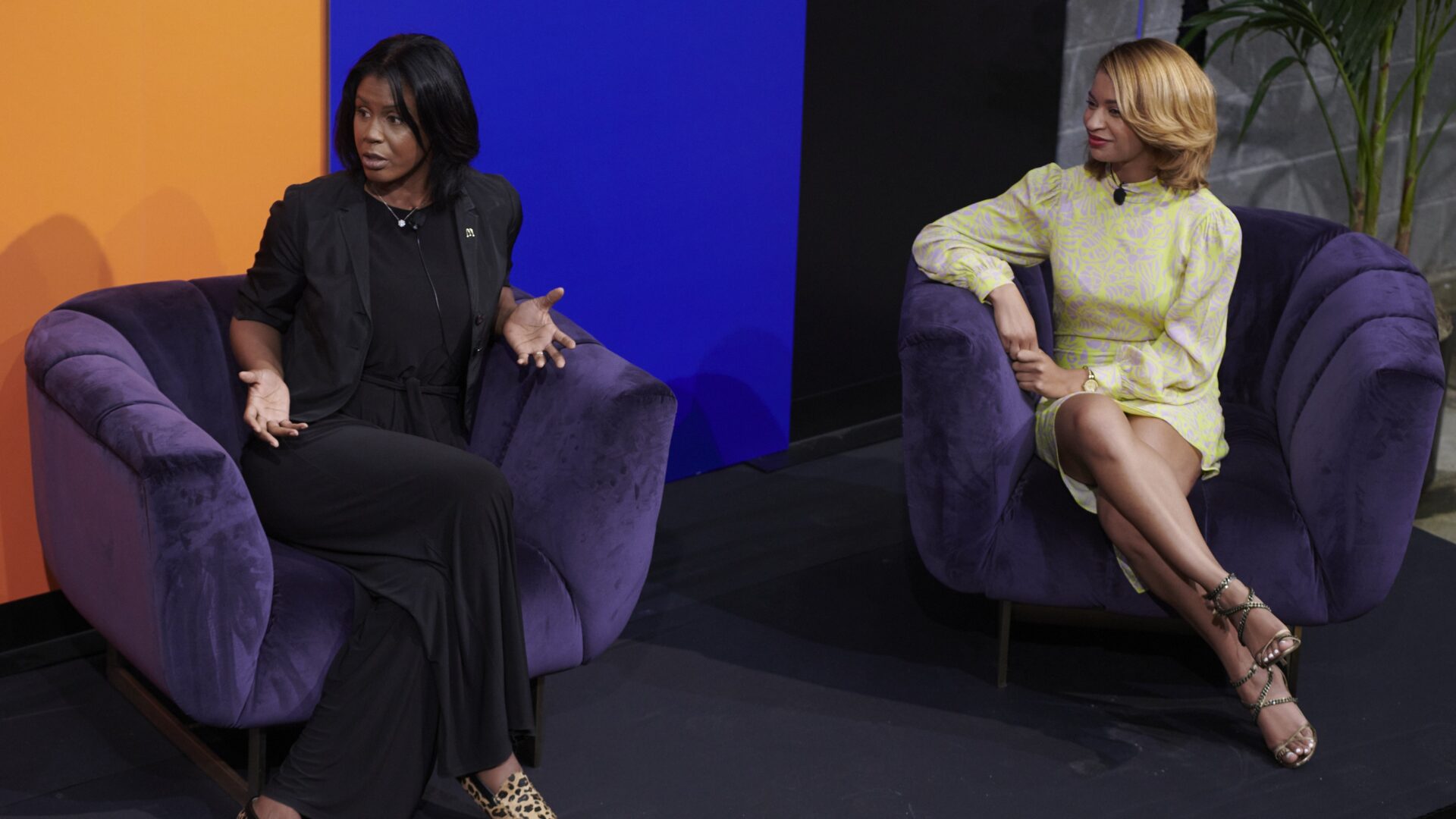 McDonald's Powerful Panel Made Us Want A Mentor Of Our Own
Our friends at McDonald's shared their thoughts on the power of mentorship
As we venture into our young adult years, we always recognize that one trusted adult who truly changed our lives for the better and continued to champion us throughout our journeys. Whether they were an old teacher, colleague, or even your own parents, these trusted individuals are known as mentors. With the role and responsibility of helping us navigate through this thing called life, our mentors guide us in the direction of sound decision making that'll impact our careers, personal lives and mental health.
At this year's Girls United Summit, associate editor D'Shonda Brown had a conversation with our friends at McDonald's about the significance of mentorship. For our "My Sister's Keeper: Making The Transition from Mentee to Mentor," Brown was joined by McDonald's owner and operator Danesha Smith, mentor Michelle Blue, and mentee Cierra Thompson.
Tap, tap, tap in to learn more about Saweetie's exclusive partnership with McDonald's!
After gauging the room and asking the audience how many attendees had a mentor or two themselves, Brown turned her attention to Thompson ask about her personal experience in mentorship, which she deemed as her "life's work." As the current Executive Director of Miss Black International Ambassador Pageant, Thompson's face lit up when she shared the joys of being a mentor to these young girls who would be "presenting their best selves for the first time" in front of an audience. "Being a young leader within the industry, I've had the experience of mentoring and pouring into young women," she said, "but as a young woman in the industry, I too need mentorship as well. It's really been that fine line for me."
In an effort to debunk the myths of having to have it "all together" in order to be a good mentor, Blue shared a few key indicators with Brown and the audience that demonstrate whether or not we're ready to "pay it forward" as a mentor. "The reality is even your mentors are still trying to figure it out. It's life," Blue said while laughing admittedly. "We're forever learning and we're forever students."
Blue noted that mentorship is essentially about service, but not just the ways in which you can be of value to those who are coming up. How can you be of service to your mentors as well? She suggested a wide range of solutions from handling social media for one of their events or sending them articles specific to their industries to keep them abreast of the news. "You have to think about ways to stand out," Blue continued. "Those are great ways to attract mentors but also when we're thinking about how we're supporting other people, we always have something to give. Don't diminish your experiences and don't diminish where you are."
Want to know Jacob Latimore's go-to McDonald's order? Check out our exclusive interview with The Chi actor here!
Seeking out a mentor is not as easy as it may seem. Though it may look as easy as sliding into someone's DMs or approaching them at an event, McDonald's owner and operator Danesha Smith shared the points of etiquette when it comes to outreach. "I would look to really be clear about what you're solving for in your life, what are you trying to accomplish, and really connecting with those folks who embody that," Smith said. According to Smith, when one is seeking mentorship, they're seeking for a solution – as would anyone seeking a relationship. "It may be your sister, it may be your former friend. My most meaningful mentorships have come from mainly women that have helped me be a better me in my relationships with people."
For the full "My Sister's Keeper" panel discussion at this year's Girls United Summit, check out the full video below for the conversation live from Atlanta, Georgia!
Photo Credit: Derek A. White