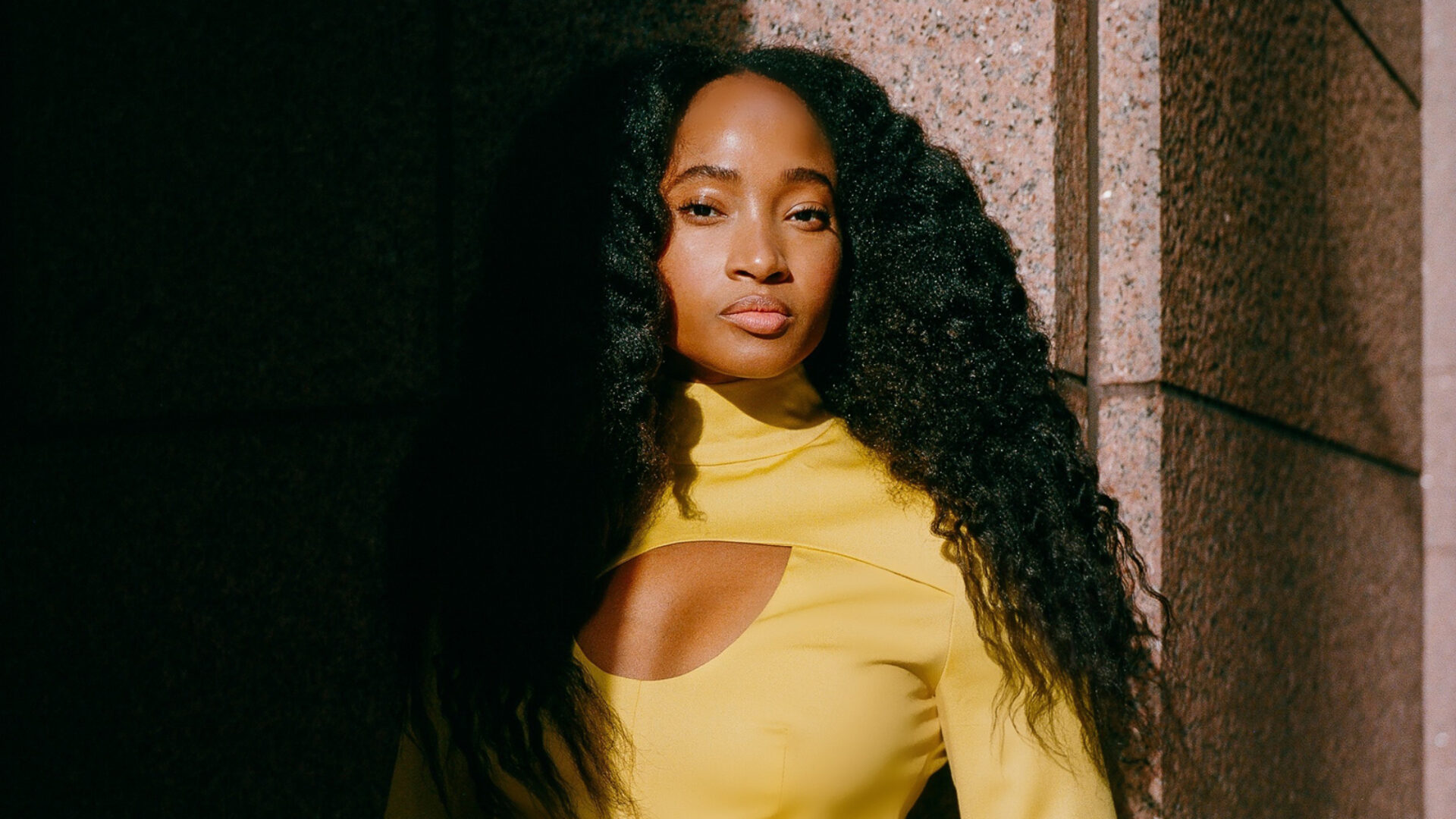 Candace Marie Launches Black In Corporate Mentorship
Marie gives ESSENCE GU and inside look at what's to come.
The last few months, industries that are front facing or media serving have communicated ways in which their Black employee or buyer can be supported better. While this year has continued to introduce unprecedented moments and uncontrollable emotions, reemerging conversations about support for Black curators have been transformative, allowing for new talent to rise in the ranks. "When I look back and compare, it looks different, which is great, but we still have a long ways to go," Candace Marie, Founder of Black In Corporate tells ESSENCE.
The social media strategist has risen through the ranks working at large corporations while also building a personal brand for herself. Marie has been featured by the likes of NIKE, Vogue, Chanel, The Cut and was featured in Vogue's September issue as 1 of 67 people changing the fashion industry.
Marie launched Black In Corporate this summer with the intention to build a much-needed initiative for Black people looking for relief, support, and guidance in their jobs. "Knowing that corporate culture was not built or designed keeping in mind that Black individuals have been set back for 400 plus years," said Marie when asked about her initiative.
Launching today November 1st, Marie introduces the Black In Corporate Virtual Mentorship program. Pairing Black professionals from various backgrounds including fashion, media, entertainment, art and more to mentees who may not normally have access to a mentor. "This will be able to give back to anyone that's literally located anywhere in the world," Marie exclaimed.
ESSENCE got a chance to chat with the strategist about her latest project, and what she is hoping to see change within the industry in 2021. Read below.
ESSENCE GU: This year has had its up's and down's, how are you managing it all?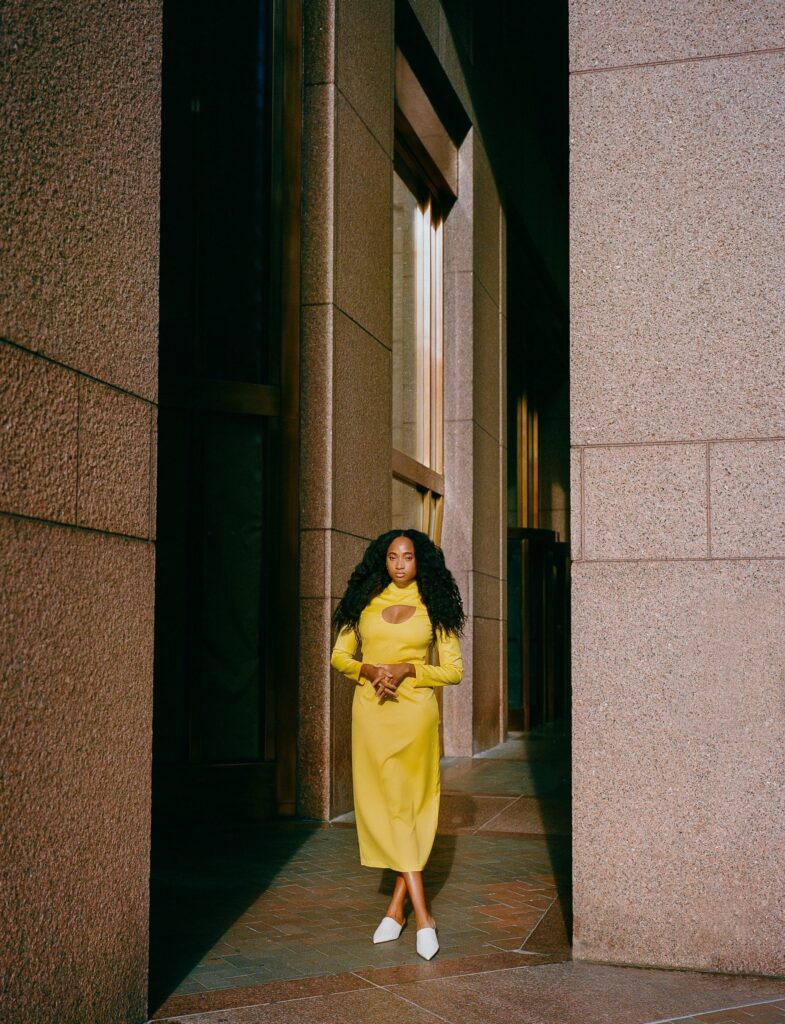 Marie: Investing in myself, particularly with therapy. This is actually the first time I feel like I dived into it. I found a Black female therapist, someone who could relate to what's going on right now, and just investing that time into myself. From a virtual standpoint, communing with like-minded friends and colleagues, that's been a support system during this time. And then just disconnecting from social media as much as possible. I try to remind myself, just as much as I'm giving back and feeding it to other people, that I need to feed that time into myself. And it's, again, it's been an exhausting time, but I'm trying to keep those things up, of more investing into myself during this time.
One thing that has birthed in the last few months is a much needed convo in the industry about diversity and also the fair share of resources to creatives of color. How do you feel about those conversations being had?
I say that COVID almost produced like the perfect chaos for people to stop and listen. People can't ignore it anymore. They have to sit there and face it and actually see what's going to be done. And while I feel like all of these conversations and initiatives are important and very much a necessary start, there's definitely going to need to be action to follow suit. And a lot of the organizations that I'm seeing are really pushing things through. And just for me, thinking about Black in Corporate, my goal is to help move that conversation forward and start much needed to action to happen.
What is your mission with Black in Corporate?
Throughout my career, just navigating from company to company, specifically in a corporate realm, I saw a lack of Black colleagues, but also systemic racism that was embedded into the guidelines, policies, and practices, which would help propel white individuals forward, but from a Black individual perspective, it didn't really lead us to success. That's really why I thought it was vital to create Black in Corporate, so people that are looking for resources, assistance, support, guidance behind corporate walls, they could find that.
Launching today, what can one expect when joining the mentorship program?
The virtual mentorship platform is essentially pairing Black professionals from all different backgrounds, whether it's finance, law, fashion, media, entertainment, art. We were able to tap over 50 seasoned Black professionals who've committed their time and signed up for a six month program. And this will rotate twice a year. But during this timeframe, they'll mentor two mentees. Everything will be virtual, which I honestly think is somehow a blessing in disguise because me thinking, like I came from Arkansas and a lot of times I wanted to have opportunities, but because I wasn't in New York at the time, I missed out on those. This will be able to give back to anyone that's literally located anywhere in the world.
What are you hopeful for in this new year after we've had this last few months of difficult conversations?
Has it been a complete turnaround? Absolutely not. But the landscape is definitely not where it was when I started off in the industry. What I'm hopeful for is that change will continue to unfold. I'm optimistic and hopeful that I'll start to see equal representation of Black individuals in the C-suite that will trickle down through an organization, not just seeing maybe an assistant here or there, but actually people that can create change.
For more information visit, here. Applications are now open.