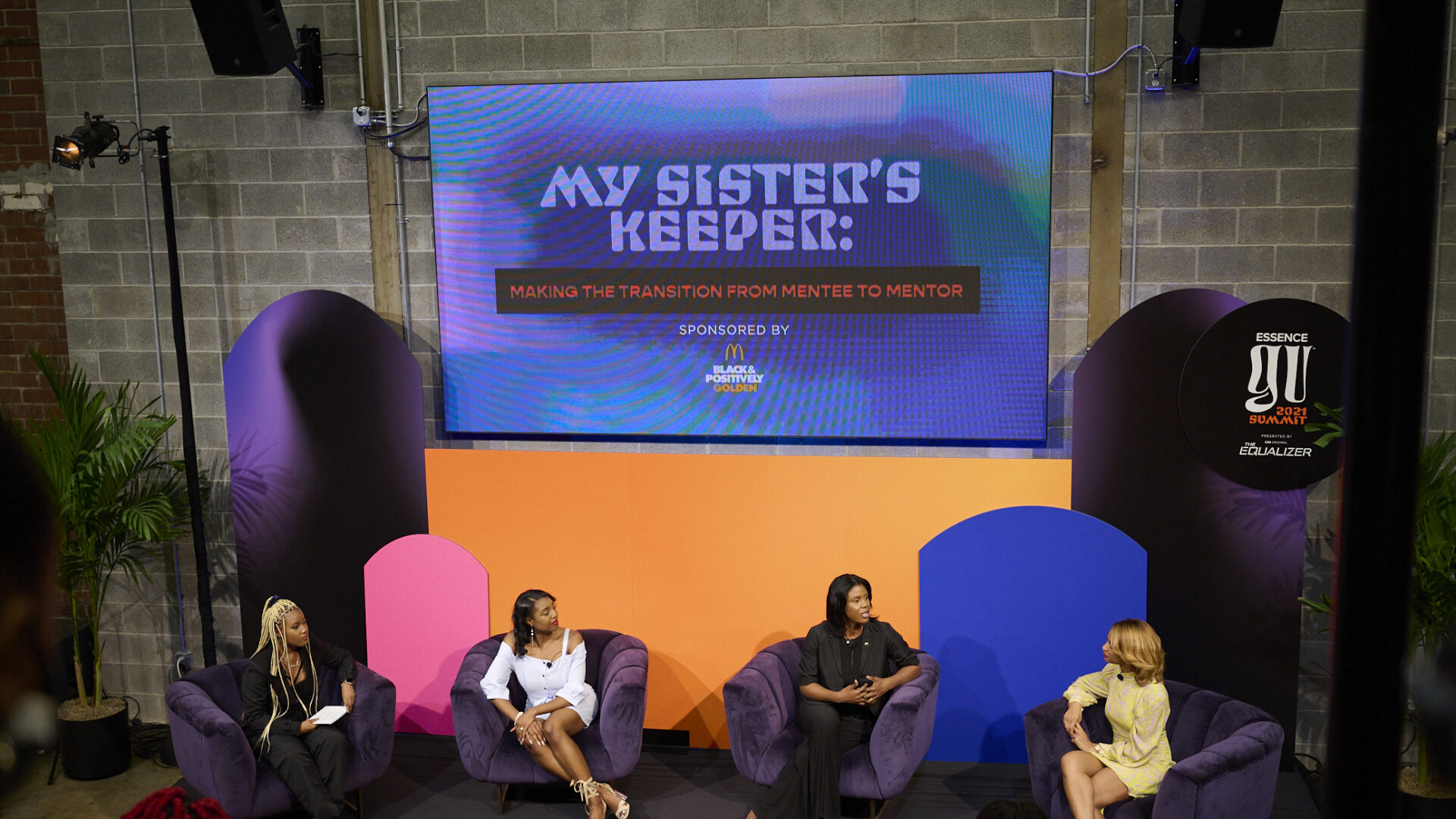 Here's Everything You Missed During The 2021 Girls United Summit
Our second annual Girls United Summit was #BlackGirlMagic in motion.
If you missed GU Summit, our safe space for Black girls navigating through the world, it's all good. We'll keep you up to date on all the magic that unfolded.
This year, we switched it up and came to our queens live from Atlanta, Georgia. We were sure to offer an immersive experience that included aura photography, a mocktail bar, a space for jewelry-making and of course, much-needed discussions about everything from starting your own business, to getting through tough emotions/knowing when to reach out for help, to mentorship and more.
Hosting duties were handled by Jazz Anderson.
The 2021 Girls United Summit is presented by CBS Original The Equalizer and sponsored by American Airlines and McDonald's.
There were musical experiences as well, with DJ Miss Milan and KeiyaA keeping our spirits high and our ears blessed.
The 3-hour event included panels on the following: entrepreneurship for young Black women, what activism looks like in the age of social media, money tips, McDonald's' insights on making the transition from mentee to mentor, style hacks, viral content creation and getting in touch with your feelings.
"Yesterday was such a beautiful event for [ESSENCE's] 2nd annual summit [ESSENCE GU's] sponsored by CBS Original The Equalizer, American Airlines and McDonald's USA," DJ Miss Milan wrote on Instagram. "I had the pleasure of providing the vibes for the beautiful & amazing people that attended in person & virtual."
If you saw any of our pre-summit posts on Instagram or Twitter, you may have recognized some major talent, like activist Chelsea Miller, model Selah Marley, actress and poet Ernestine Johnson and founder of The Cut Life, Tahira Joy.
Check out the full GU Summit lineup here.
We also got glimpses into the lives of Black women pilots and the pride they take in their work.
Additionally, we tapped a few women to big-up real life equalizers — AKA young Black women who push for equality and global change.
To watch the full show, check out the virtual experience here.
See you next year!
Photo credit: Derek White