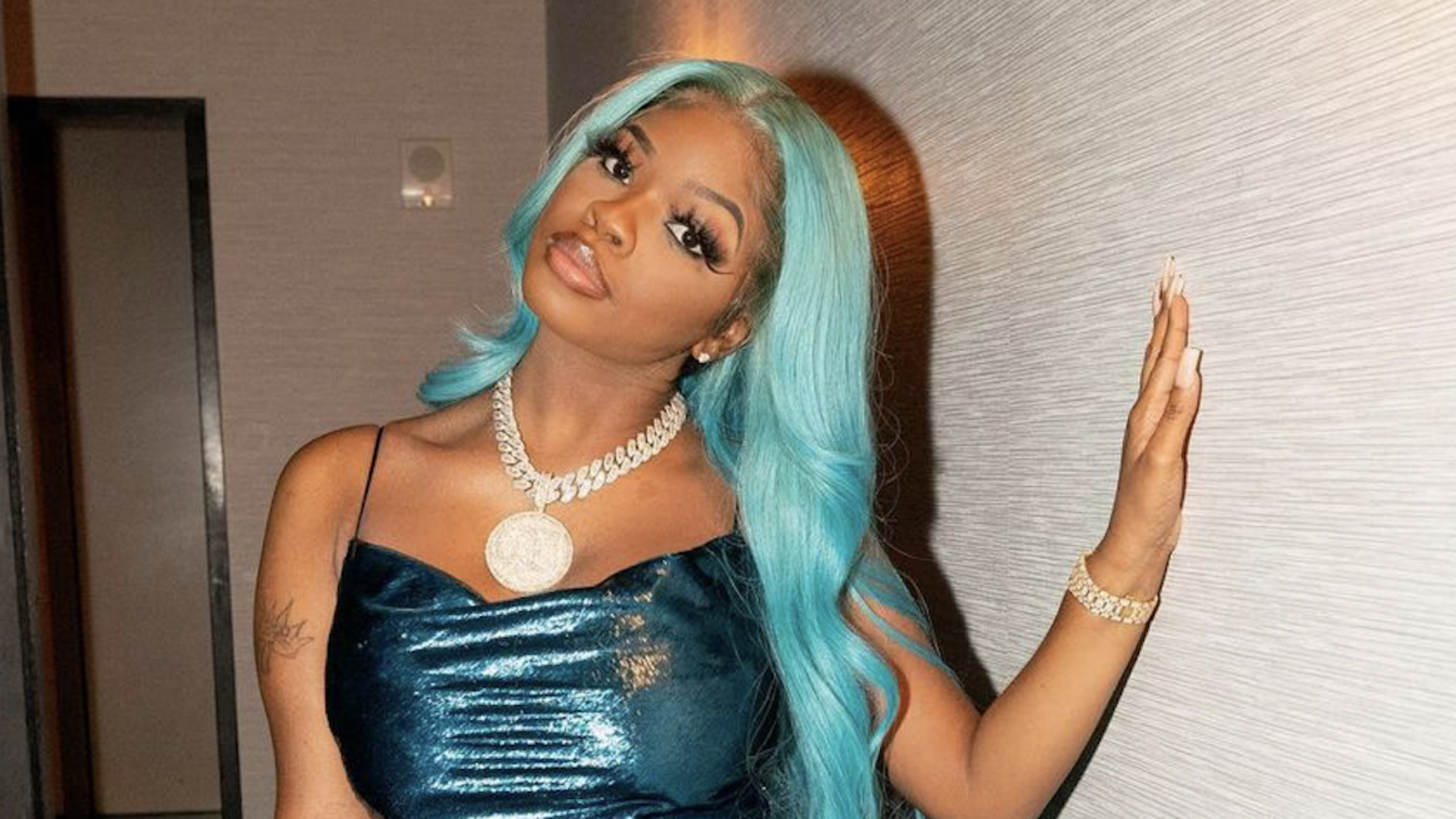 Lil Uzi Vert Calls JT Of The City Girls 'The One'
The two rappers are officially a couple!
Things are heating up between rappers Lil Uzi Vert and JT of the City Girls! The two appear to be in a relationship, with a series of tweets confirming their status as an item. This latest update kicked on off with JT tweeting out that she adores sea food—crab legs to be precise—and the 'Eternal Atake' artist publicly announcing that he meal was on the way.
She later confirmed that she had received the food delivery and Vert went on to confess his adoration of the 28-year old rap artist. Around midnight, he wrote, 'JT is the one,' which we all know to be words imbued with lots of meaning as far as romance is concerned.
He also added that he loves JT and believes that his fans will support their budding relationship. "I had [to] be real with myself," he wrote to his following of over 8 million. "I love JT and y'all will 2."
JT is famous for being 1/2 of the City Girls, a rap duo from Miami, Florida. They first began to gain traction in 2017 after rapping over a Khia sample and further exploded after making an appearance on Drake's 2018 single, "In My Feelings." The group released their first mixtape, 'Period,' and their debut album, 'Girl Code' in 2018. Their latest project, an album called 'City on Lock' dropped during the summer of 2020 and featured singles like "Jobs" and "P—- Talk."
Read about the City Girls co-executive producing a show with Issa Rae for HBO.
Lil Uzi Vert is a Billboard-chart topping rapper who has worked with Future, Travis Scott, Gucci Mane and more. He has released two studio albums to date ('Luv Is Rage 2' and 'Eternal Atake') and is prepping a project to be shared via Soundcloud.
Photo credit: EST.WST Photos