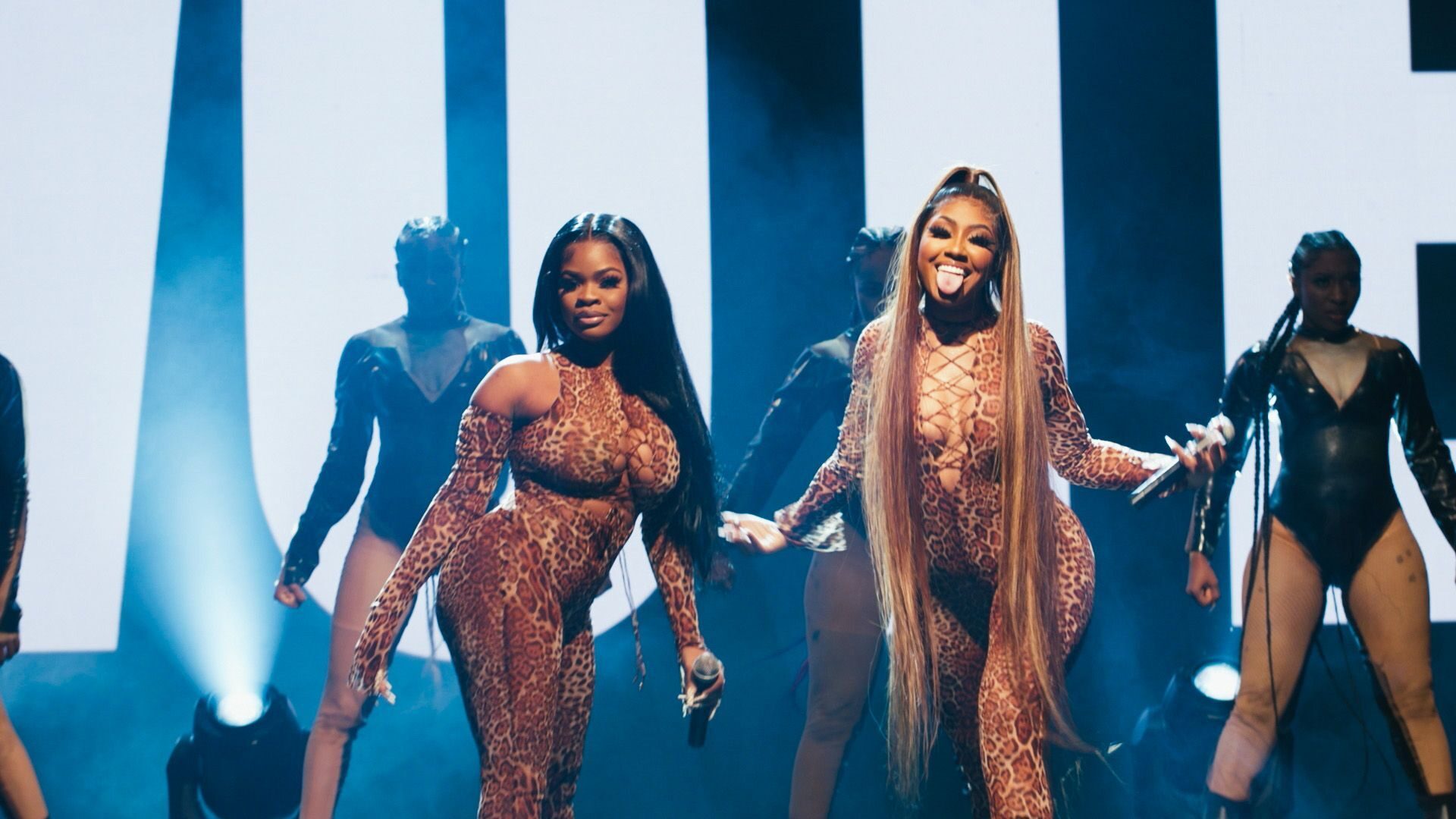 The City Girls Are Co-Executive Producing Issa Rae's Upcoming HBO Max Show
The City Girls are trying out new titles—co-executive producers! The rap duo will be working with Issa Rae on 'Rap Sh–,' a new show coming to HBO Max.
"Wrote a new show for HBO Max!," Rae wrote of the 8-episode series on Twitter. "One of my favorite writers, the hilarious [Syreeta Singleton] is showrunning and my favorite group, CITY GIRLS are co-EP's! Miami here we come! #RapSh–." Earlier this year, the actress announced that her hit show, Insecure, which also airs on HBO Max, would be wrapping after 5 seasons. So, this news comes at the perfect time for fans who wondered what the actress, writer and producer would do next.
The premise of Rap Sh– is a spin on the City Girls' lives. The Hollywood Reporter revealed that it will follow the lives of two estranged friends from high school who reconnect and form a rap duo. The show is in the process of being casted and production will begin this summer.
Read the City Girls' rundown on how to start an LLC here.
This won't be the first time the City Girls lives are on display in a similar fashion—in 2018 they were the subjects of a short documentary called Point Blank Period, which chronicled their skyrocket to fame. It also caught some of the final days JT (Jatavia Johnson) spent as a free woman before she turned herself in to authorities and was sentenced to nearly 2-years in prison. Upon her release in 2020, the group promptly began working on new material and shared their sophomore studio album, City on Lock.
Kevin "Coach K" Lee and Pierre "P" Thomas of Quality Control Films and Sara Rastogi of HOORAE will also serve as co-executive producers for the show.
Check out some of JT's best fashion moments here.
Photo credit: Getty Images/2020HHA)