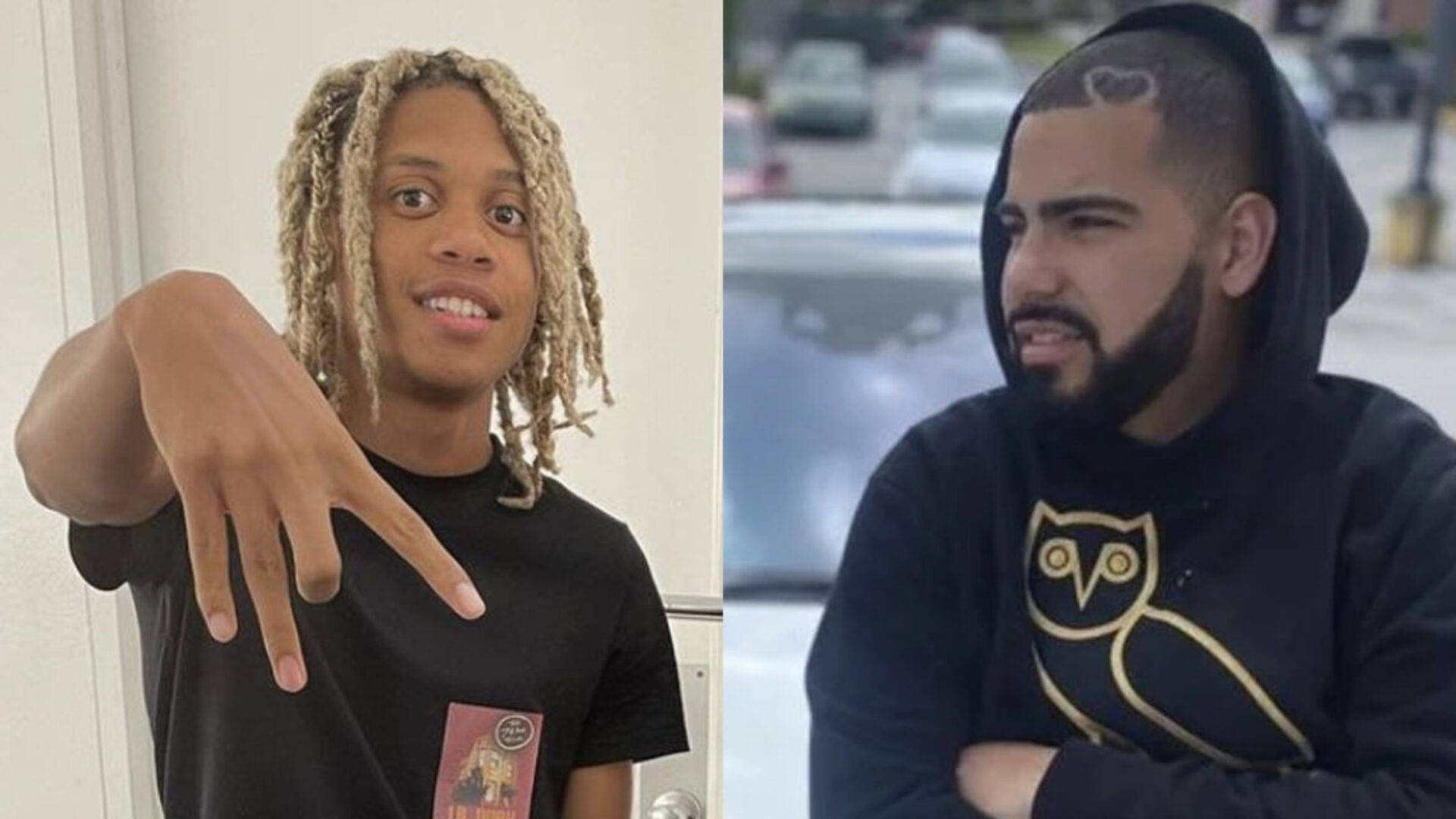 Lil Durk And Drake's Dopplegängers Are Really Playing It Up
The lookalikes have teased a remix of "Laugh Now, Cry Later," a song by the two rappers.
A Lil Durk lookalike (who now goes by "Perkio") and a Drake dopplegänger ("Izzy" or "Fake Drake") have been the internet's main characters. Perkio recently "shut down" a mall since Lil Durk's fans actually believed the Chicago star in the shopping center. Meanwhile, the Drake lookalike has fans freaking out as he walks through crowds with security.
Perkio decided to go all the way and completed Durk's look with blonde locks and neck tattoos. He also sports a Lambroghini, just like the real Durk does. Fake Drake wears OVO clothing and chains.
The Drake lookalike also had a heart shape cut into his hairline, as Drake did around the release of his latest album. The rapper has since started to wear cornrows, so Fake Drake followed suit.
Durk's dopplegänger has 357,000 followers on Instagram. Drake's has 135,000.
In late April, the duo met up at a club. "History changing…it's attack of the clones now," the Drake impersonator wrote.
Lil Durk has acknowledged Perkio, resharing his posts and even hanging out with him backstage at a show. Drake has not said anything about Fake Drake thus far.
The two are now upping the ante with a remix of "Laugh Now, Cry Later," a song by the real Drake and Lil Durk. A 23-second clip of the rework can be found on YouTube. It has not been announced when the two plan to release the full song or video.
It seems Fake Drake has been at it a bit longer than Perkio. In late 2021, he did an interview where he talked about being an impersonator. He said he had been considering himself a Drake lookalike for about one year.
He also revealed where it all began. In 2020, he attended a Lil Wayne concert (with the intention of looking like Drake). After photos were shared of him at the event, his infamy continued to swell.
Follow Perkio and Izzy on Instagram to see what they'll do next.