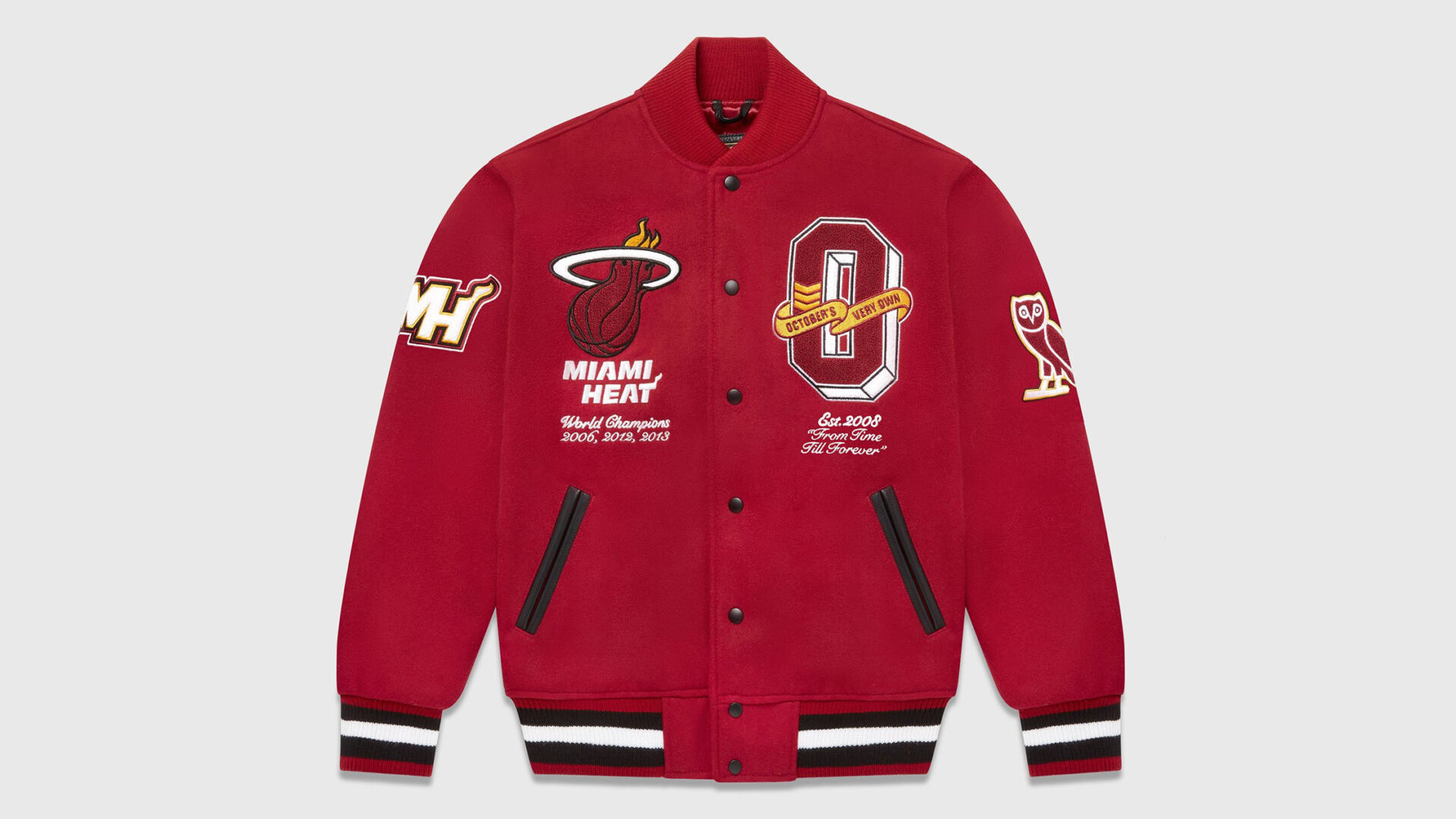 Drake's OVO And NBA Collaboration Drops Ahead of the 2021-2022 NBA Season
This collab is a serious win.
On September 29, Drake's lifestyle brand October's Very Own (OVO) released a new collection in collaboration with the NBA. The World Championship Collection celebrates six iconic World Championship franchise teams, including the Los Angeles Lakers, the Chicago Bulls, the Boston Celtics, the New York Knicks, Miami Heat and Drake's home team, the Toronto Raptors.
The collection, which is part of OVO's larger Fall/Winter 2021 collection, was released ahead of the start of the 2021-2022 NBA season on October 19th. It highlights Drake's ambition to merge both the world of sports and fashion, according to a press release.
The OVO x NBA collaboration includes streetwear items such as wool and leather embroidered varsity jackets, fleece shorts, long sleeve t-shirts, fitted hats and terry towels. All items were made in Canada. You can expect to find items designed with the colors of each team, such as red, blue, purple, orange, green, black and white.
The campaign for the World Championship Collection stars rappers Chief Keef, Bobby Schmurda and Drakeo the Ruler.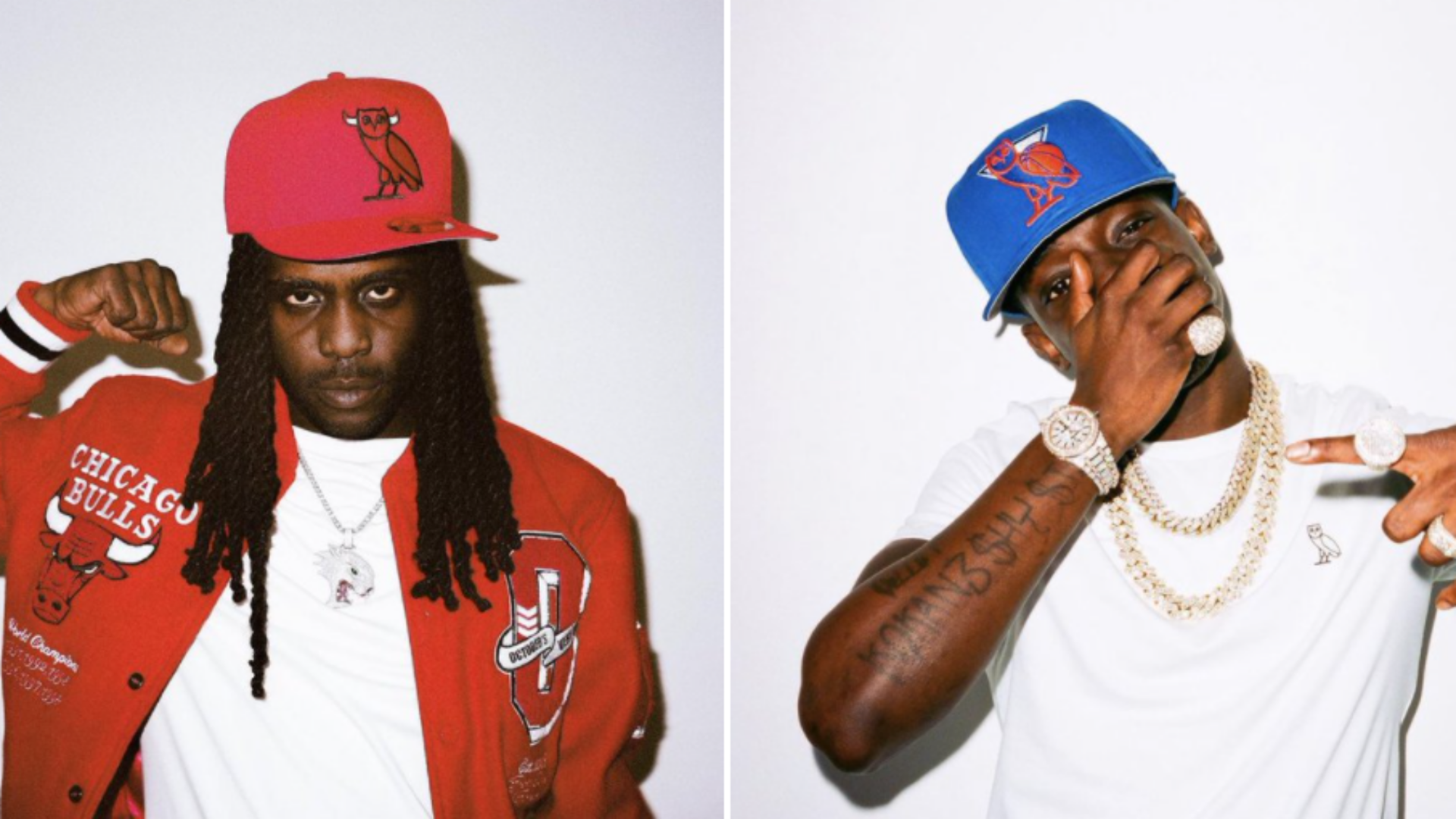 Rappers Chief Keef and Bobby Smurda.
Read about Drake's top five favorite rappers here.
This is not the first time that OVO has collaborated with sports teams. In 2020, OVO dropped a collection ahead of the NBA season in collaboration with the Toronto Raptors. Ever since the brand's inception in 2008, OVO has released multiple collections in collaboration with brands such as BAPE, Nike and Dsquared², just to name a few.
Drake is coming off of the release of his album, Certified Lover Boy, which has topped the Billboard Top 200 Albums for 3 consecutive weeks. It features songs, "Champagne Poetry," "Way 2 Sexy," "No Friends in the Industry" and "F—— Fans," and more.
The World Championship Collection is now available online and in stores.
Photo credit: OVO x NBA