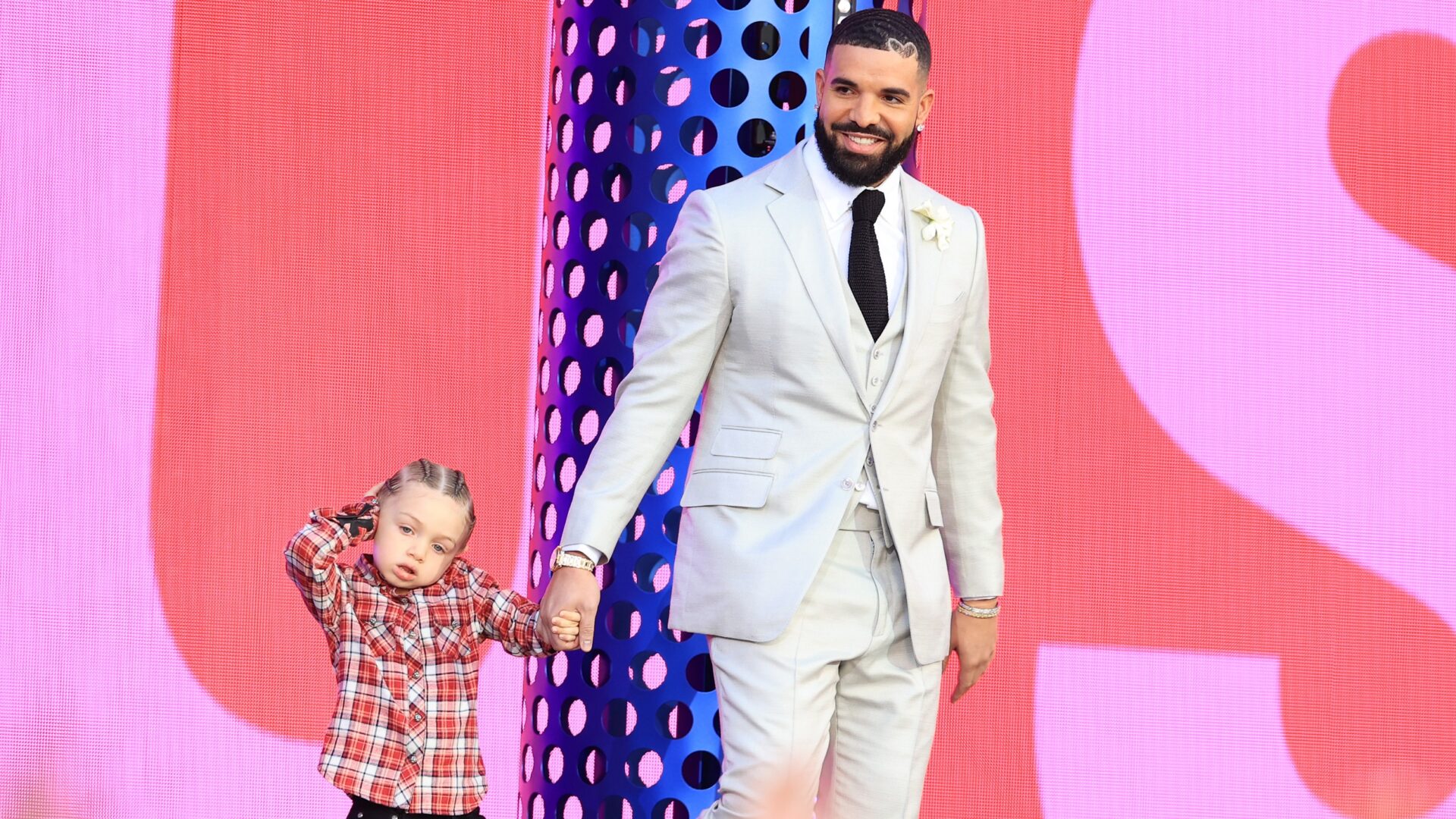 Drake's 4-Year-Old Son Goes Viral For Giving The Rapper French Lesson
Adonis gives his dad a quick lesson on what happens in the afterlife.
Parlez–vous français? Well, Drake's son Adonis surely does and he's not afraid to show off his skills, either. A clip of Drake and his son Adonis Graham went viral after the rapper posted an Instagram video this past weekend. The heartwarming video already has over 8 million views and counting, and the 4-year-old gives his dad and all his followers an unforgettable French lesson.
"Are you going to be much bigger than me?" Adonis adorably asks his father. "Am I going to be much bigger than you? I don't think so. You are pretty tall. Do you think you are going to be bigger than me?" Drake asked his son in response. The video eventually took on a deeper meaning, and Drake's French-speaking fans were quick to point out the hilarious exchange that ensued between father and son.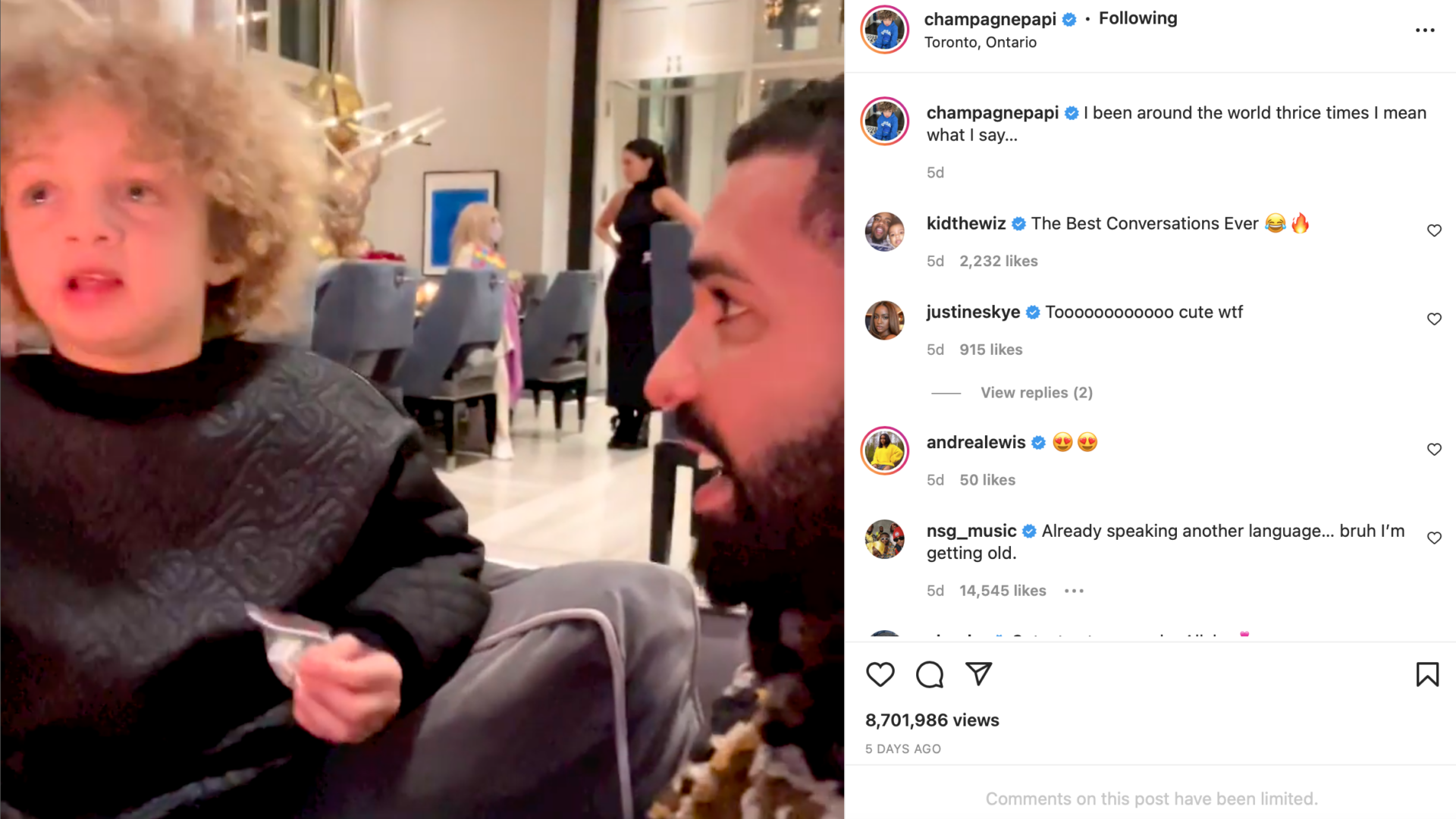 "Do you want me to teach you how I'm going to be en français? Can I teach you how to speak en français?" asks Adonis. Drake happily obliges before his son says, in French:  "Une fois, quand je suis grand… très grand, tu vas mourir [et] tu vas retourner à l'univers." This translates to: "One day, when I'm big, you are going to die and you are going to return to the universe."
Drake looked astounded and replied, "What? Is that really what you said, or now are you just making stuff up?" before breaking into laughter. Degrassi co-star Andrea Lewis commented with two heart-eyed emojis while singer-songwriter Justine Skye commented, "Toooooooooooo cute wtf," followed by a crying laughing and fire emoji.
"If you know French you'll know what he actually said is f–ing wild to say to your dad," tweeted a fan. "Adonis saying "you're gonna die" in french to Drake and him cluelessly repeating it," tweeted someone else, before adding a crying emoji. The curly-haired heartstopper is the son of the "Lemon Pepper Freestyle" rapper and Sophie Brussaux. Adonis currently resides in Paris, FR with his mother while the Grammy award-winning artist regularly splits time between Toronto and France to spend time with his little one.
In an episode of the"Rap Radar" podcast back in December 2019, Drake revealed why he didn't automatically confirm the birth of his son. "To be honest with you, I did a DNA test for my son and it came back to us and it said the DNA test got ruined in transit and they couldn't be 100 percent sure that that was my son or not," he said. "I was in a really weird pending situation where I didn't want to go tell the world that that was my son and it wasn't."
Photo Credit: Photo by Christopher Polk/NBC/NBCU Photo Bank via Getty Images