A Man Made A Comment About Drake's Son. So The Rapper Messaged The Guy's Wife.
On May 4, Drake set the internet on fire with a follow and a DM.
Drake is the internet's main character after an Instagram user started trolling him on the app. The 35-year-old Canadian rapper commented under a post by Chris Matthews, an NBA coach. Also known as Lethal Shooter, Matthews defended the father of NBA star Ja Morant for being a supportive parent.
"Imagine your son makes the league and he's Ja Or Melo or Lonzo all you can do is be elated and competitive and over supportive and it's a right of passage to that the OG's talk s***," Drake commented, followed by four laughing-crying emojis. To that, the rapper added: "I know I'mma be this way even if my son is in a rubix cube competition."
Just like when most celebrities use social media, Drake started getting trolled by another Instagram user. "Ya son prolly play with ghost writers," replied Ceddy Bowden to Drake's comment.
Bowden made a reference to rumors that Drake isn't the sole writer of his verses, and that the rapper uses the help of ghost writers.
If the story may have stopped there, Drake was not having it that day. "I just followed your girl cause she's prob miserable and needs some excitement in her life," he replied. Drake actually followed Bowden's wife on Instagram.
Toni Bowden posted a screenshot of her new followers in her story, which included the rapper under his Instagram handle @champagnepapi. "My husband decides to be a troll and now [Drake] thinking I need excitement in my life," she wrote.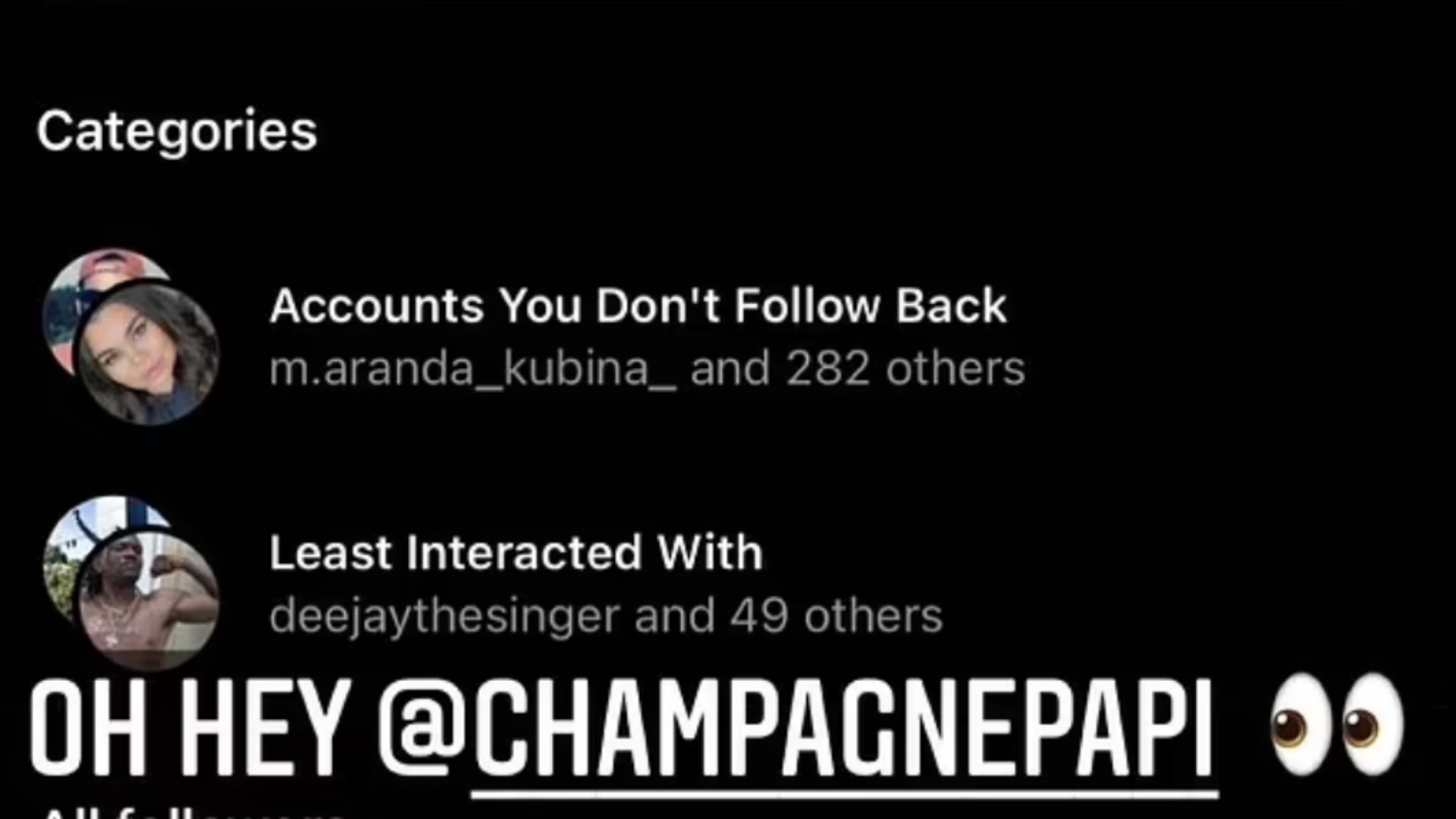 The story still doesn't stop there. Toni Bowden posted another screenshot, this time of her DMs, in which Drake sent her a simple, "I'm here for u ma."
"Oh nahhhhhhh fool really DM'd my wife," Ceddy Bowden wrote as a reaction, before adding several laughing-crying emojis.
So, petty or funny? We'll let you be the one to decide.