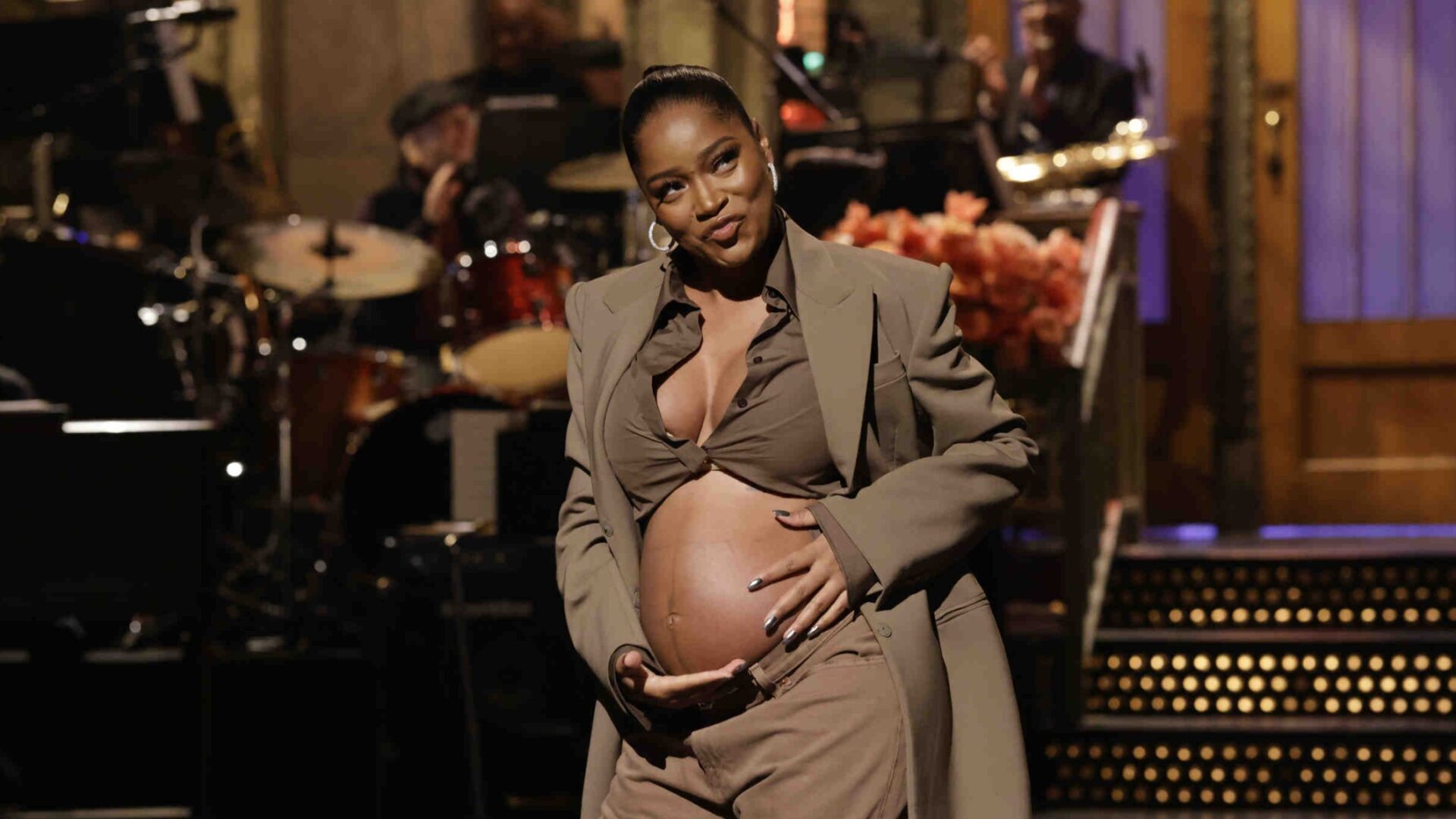 Keke Palmer Reveals She's Pregnant On SNL
The millennial diva is having a baby!
Keke Palmer announced her pregnancy while hosting "Saturday Night Live," and we couldn't be happier. During her monologue, the 29-year-old addressed the rumors she's heard about her being pregnant.
"People have been in my comments saying 'Keke's having a baby, Keke's pregnant, and I want to set the record straight: I am!" The audience cheered and screamed as she unbuttoned her coat to reveal her baby bump. "It is bad when people on the internet spread rumors about you, but it's even worse when they're correct," she said.
Palmer's boyfriend, Darius Jackson, also known as Darius Daulton shared a photo showcasing the baby bump with a simple caption of "2023." The couple has kept their relationship extremely private after their Instagram debut last year.
"For me, I just try to be private with it because I don't want that to be my dialogue," Palmer said on the Whoreible Decisions Podcast. "I think sometimes that can be a lot, especially, [as] a woman in the industry… it's so many judgments made on you, your partner, what people perceive you as, and to me, it's unnecessary and unwanted stress."
Palmer addressed those who may be shocked to know she's pregnant by letting us all know she's a full-blown adult. "Even though some people feel a little weird about me having a baby 'cause I was a child actor, I just wanna say, look, I'm 29, I'm grown, I have sex, I own a home, I stormed the Capitol on January 6, you know? Things adults do," she said.
Now that she has let everyone know she's a multi-talented entertainer, she can add being a mother to her list of talents. "Honestly, this has been the biggest blessing, and I am so excited guys," Palmer said. I'm going to be a mom." And with that being said, baby, this is Keke Palmer.
About Kenyatta: Kenyatta Victoria is an entertainment and culture reporter passionate about music, pop culture, and marginalized stories. She has bylines in publications such as Chicago Reader, INSIDER, Girls United, TransLash Media, and the Chicago Tribune.