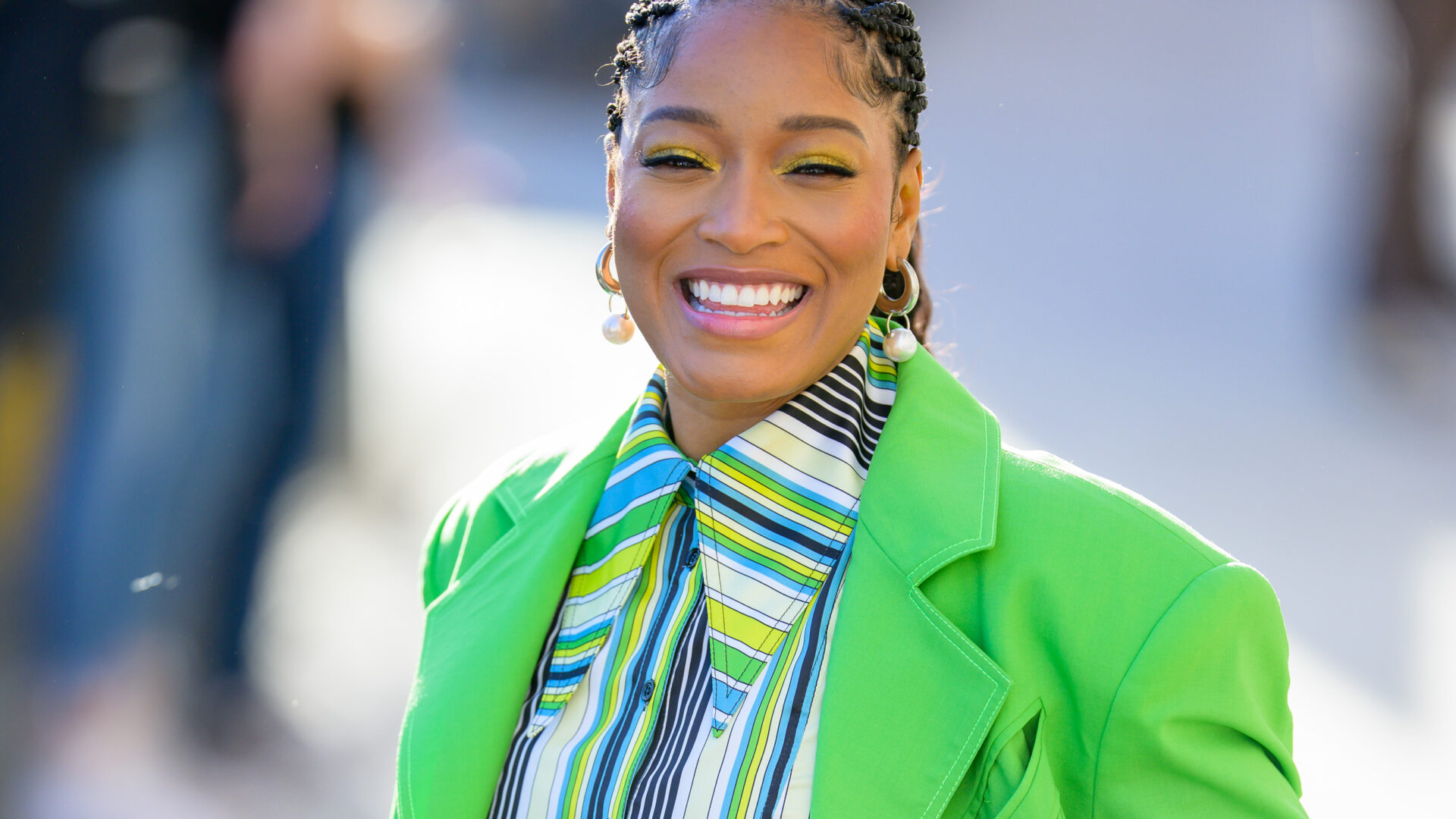 Keke Palmer Wants To Guest Star In Season 3 Of Euphoria
The actor has manifested her dream cameos in the past.
Actor Keke Palmer said she wants to guest star in season 3 of Euphoria and we're manifesting this to become reality.
In an interview with Where is the Buzz's Tatyana Arrington, the 28-year-old actor shared she was open to making an appearance in season 3. "I mean, sure! I would do a guest appearance," she said when asked if she would want to star in Euphoria. "I'm ready to go up in there and set stuff on fire. Let's go!" she enthusiastically added.
Palmer has talked about being a fan of Euphoria in the past. As season 2 was airing, she regularly shared her thoughts about some of the characters.
She replied in approval to a fan of the show who tweeted: "I wanted Cassie to get beat up so bad and realized just like In real life how you don't have to touch those kind of girls, life be beating them up already!" Palmer replied by writing, "Facts!"
Read our piece on what "Euphoria" gets right about the high school experience.
It isn't the first time that Palmer has manifested a guest appearance in some of her favorite shows. In September 2020, she tweeted out at Issa Rae with the wish to appear in Insecure. "Hey Issa Rae there's been a mix up. I posted about my excitement for season 5 of Insecure and now everyone thinks I'm gonna be on it. We can't let them down, put me in to beat Condola's a– real quick," she tweeted at the time. A year later, Palmer had a cameo in season 5 of Insecure.
Palmer's versatility as an actor would make for an exciting cameo in Euphoria season 3. As we manifest a guest appearance in the fan-favorite HBO drama, Palmer is already taking 2022 by storm. She's currently set to star in Jordan Peele's new thriller Nope in July 2022, alongside Euphoria star Barbie Ferreira. She will also be voicing the character of Izzy in Lightyear and is starring in Alice, which is already in theaters.