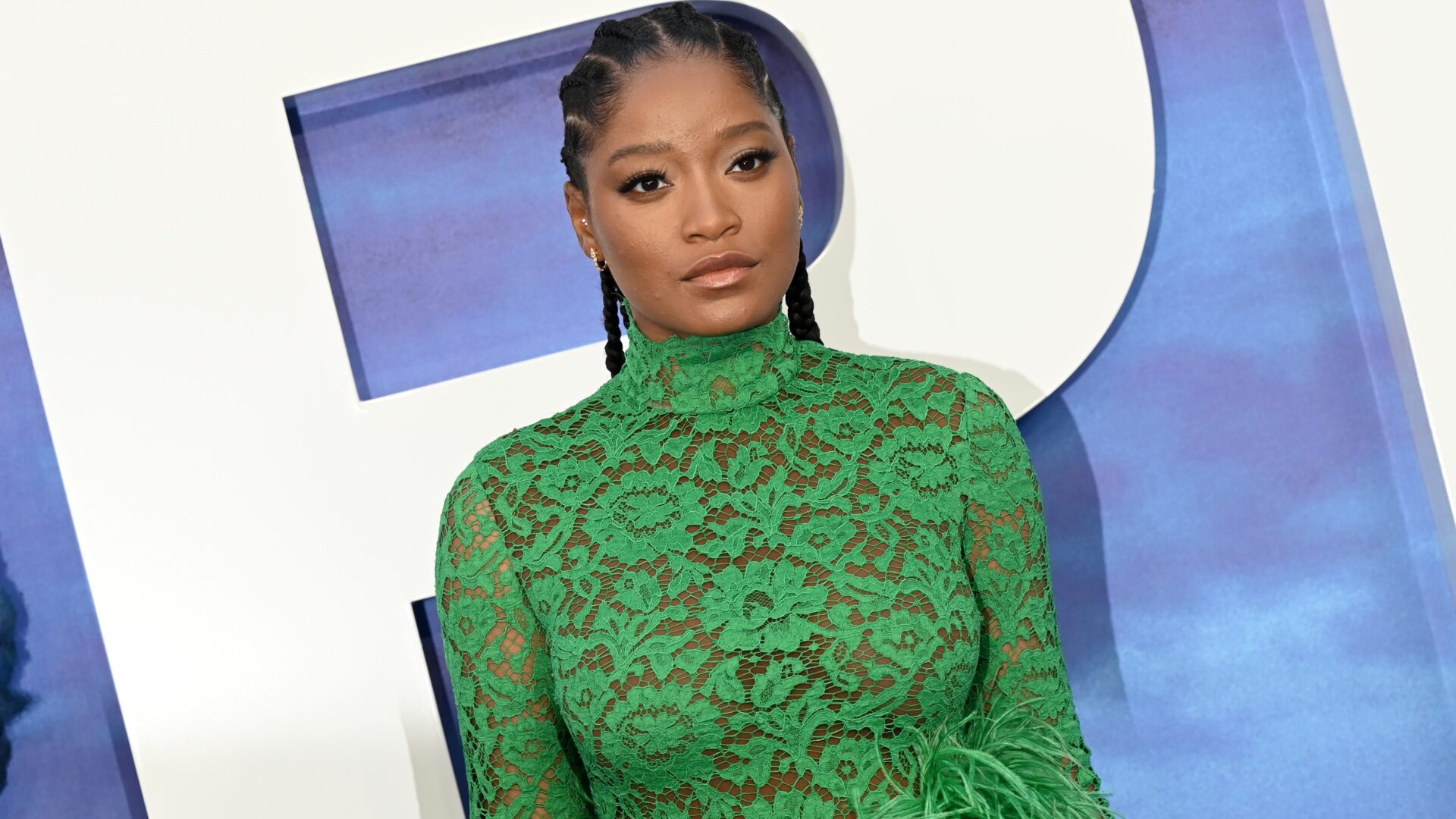 8 Times Keke Palmer Showed Us How To Keep A Bag
The Millennial Diva has been securing bags since she was 11 with no sign of letting up!
Another day, another celeb trending on Twitter. This time, Keke Palmer is in the middle of our timelines because people need to put some respect on her name. The conversation – stemming from a Twitter thread stating that Keke Palmer deserves the same recognition as Euphoria actress and fellow child star Zendaya but doesn't get it due to colorism – caused the actress to take to her 280 characters and let people know what's up.
One thing we can say about Keke is we can't do a her on her, and say we don't know who she is – because you'd absolutely sound ridiculous. Sorry to the girls who need a quick history lesson. As she was most recently seen on the big screen in Jordan Peele's Nope with Daniel Kaluuya, it's time we refresh your memory from the time she was spelling p-r-e-s-t-i-d-i-g-i-t-a-t-i-o-n on our screens in '06 as young Miss Akeelah Anderson.
This list should solidify that Miss Palmer is truly that girl – the receipts are right here. If you still don't believe it, Keke said it best to Wendy Williams : "Why, girl?" Here are eight times the 28-year-old mogul showed us that she's always getting to the bag:
She is the youngest talk show host ever
At just 20 years old, Palmer's show Just Keke on BET made her the youngest talk show host in history in 2014. Though the show only lasted one season, Keke was back hosting in 2020 on the third hour of Good Morning America titled GMA3: Strahan, Sara, and Keke. That same year, in a since-deleted tweet, Palmer posted that she wanted to create a millennial version of The View and fans responded in the thread with their suggestions. We'd be the first to watch when the time comes!
She was the youngest and first Black Cinderella on Broadway
Palmer has always stated that her musical theater roots have influenced her artistry, so her breaking barriers as the youngest and first Black Cinderella on Broadway comes as no surprise. A few years later, Palmer was another 'first,' as the first African-American Pink Lady in a major presentation of Grease, when she was on Fox's Grease: Live alongside Disney Channel alumna and former High School Musical actress Vanessa Hudgens.
The first Black woman to star in her own show on Nickelodeon
Though she didn't know who former US Vice President Dick Cheney was, we all know who True Jackson is. Starring in her own show, True Jackson, VP, Palmer was a trailblazer for leading diversity on Nick. The show lasted a total of three seasons and ran on the air from November 2008 to August 2011. Did we mention that Palmer sang her own theme song?
The time she manifested her role on 'Insecure'
Keke should be the poster child of "speaking it into existence" because after one jokingly tweet, Palmer landed a cameo on Insecure. After tweeting out, "Hey @IssaRae there's been a mix-up. I posted about my excitement for Season 5 of Insecure and now everyone thinks I'm gonna be on it. We can't let them down, put me in to beat Condola's a** real quick," she actually ended up on season 5. Palmer appeared in the show's final season in an ironic twist as Condola's sister. This wasn't her only time manifesting a role, though.
Did y'all know that Keke slid in Jordan Peele's DMs and that's how she landed her role in Nope? Take it from Keke: shoot your shot.
Signing overall deal with Entertainment One
Just last year, Keke inked an overall television deal with Entertainment One (eOne). eOne will manage worldwide rights and serve as the studio for all projects created under the deal. Seeing her in The Proud Family: Louder and Prouder, Big Mouth, and Legendary over the last year, our eyes are glued to the TV to see what Keke is in, next!
First Black VMAs host in over 33 years
Keke is only 28, so the fact that there hasn't been a Black VMA Awards host for longer than Keke's been alive is baffling. But Keke didn't let that number stop her, and she never has. When it comes to being 'first' at something – oh, Keke's going to do it.
She's an author
If you follow Keke on social media, then you know that she's always posting up a video to make us kiki. One of our favorites is her alter ego persona Lady Miss Jacqueline – a fashionable and feisty woman known for her "Southern Belle Insults." The videos went from social media to five short stories in collaboration with Jasmine Guillory, author of The Proposal, for Southern Belle Insults, and the stories are voiced by Keke's Lady Miss Jacqueline. Now, take that, Janet. *opens fan*
Her partnership with OLAY
Keke has always seemed to be comfortable in her own skin, even after revealing a barefaced selfie on social media announcing PCOS (Polycystic Ovarian Syndrome) as a recent diagnosis and the reason behind her acne. Since then, she's been transparent about her skin even publicly taking the OLAY body wash challenge – swearing off any moisturizers and only using OLAY's wash for two weeks. Palmer caught the eye of the brand and eventually became a partner with the household beauty brand. She not only walked in her first runway show during NYFW during OLAY's fashion week campaign, but she also officially became a spokesperson for the brand.
Photo Credit: LONDON, ENGLAND – JULY 28: Keke Palmer attends the UK Premiere Of "NOPE" at the Odeon Luxe Leicester Square on July 28, 2022 in London, England. (Photo by Stuart C. Wilson/Getty Images)
About Kyla L. Wright: Kyla L. Wright is a contributing writer at Girls United and was born and raised in Detroit, Michigan. She is a proud graduate of Hampton University and Syracuse University and her beats include opinion, entertainment, sports and lifestyle.