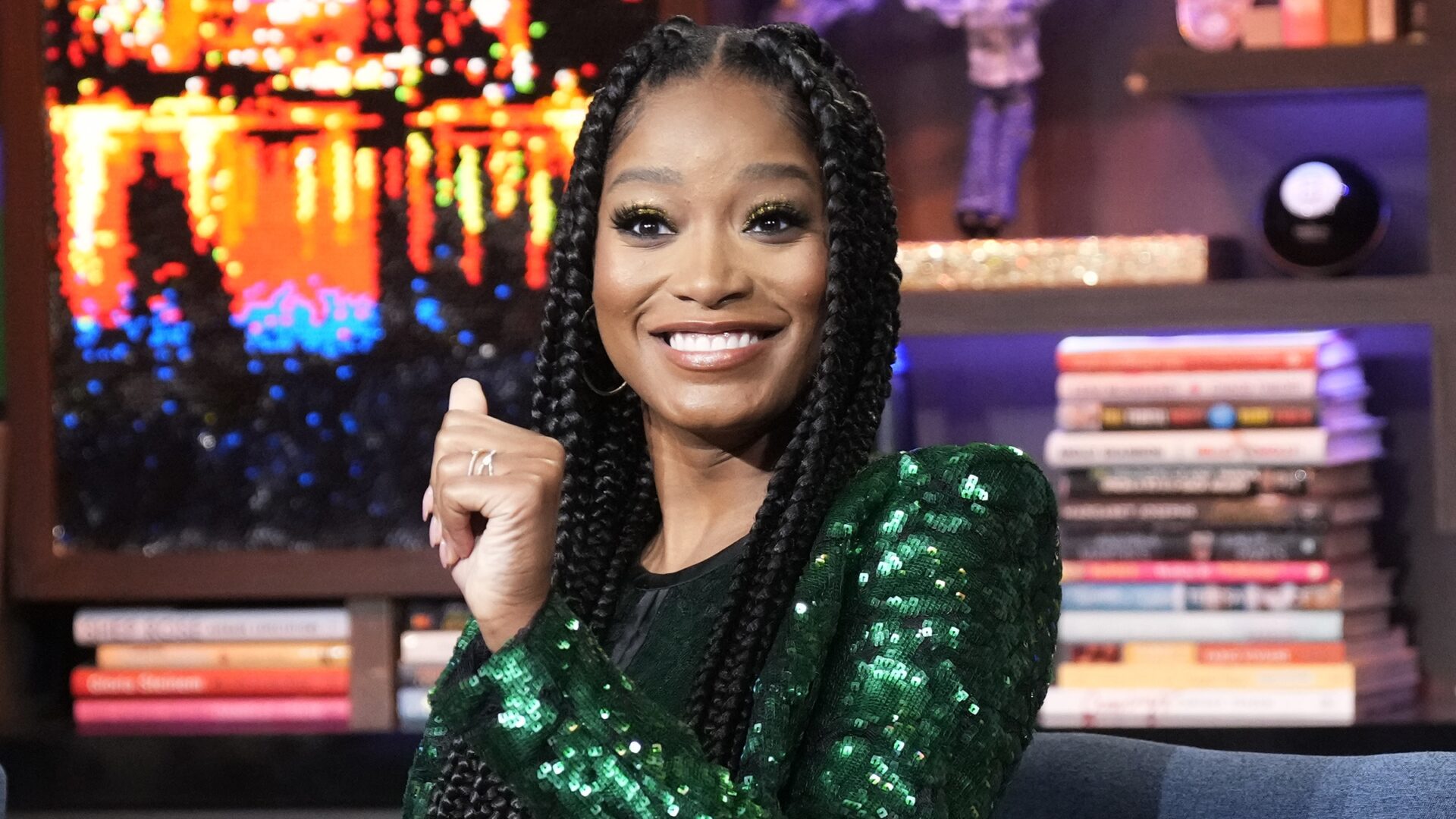 Keke Palmer Has Been A Mainstay In The Industry For A Very Long Time
The actor recently addressed colorism in Hollywood and the comparison of herself to another child star on the internet.
Allow her to re-introduce herself – her name is Keke "Keep A F**king Bag" Palmer. The NOPE star has officially spoken out about comparisons made between her and Euphoria actress Zendaya's career and addressed it as an example of colorism.
Keke Palmer addressed the comparison and highlighted moments of her successful career in both the film and music industries. "A great example of colorism is to believe I can be compared to anyone," the Brotherly Love star affirmed on Twitter. "I'm the youngest talk show host ever. The first Black woman to star in her own show on Nickelodeon, & the youngest & first Black Cinderella on broadway. I'm an incomparable talent. Baby, THIS, is Keke Palmer."
"I'd like someone to do a deep-dive on the similarities and differences between Keke Palmer and Zendaya's careers. This may be one of the clearest examples of how colorism plays out in Hollywood," a Twitter user wrote on July 23. "They were both child stars, but their mainstream popularity is very different."
Palmer has been a mainstay in the industry since she was a child. She made her acting debut in the 2004 film Barbershop 2: Back in Business. Two years later, she starred in Akeelah and the Bee alongside Angela Bassett. The 28-year-old acted on both Disney Channel and Nickelodeon TV shows and original movies, such as Rags, True Jackson, VP and Jump In! alongside Corbin Bleu. From an early age, her acting was rewarded with a SAG Award nomination for Outstanding Performance by a Female Actor. At only 11 years old, she was the youngest to ever be nominated for her role in The Wool Cap.
Over the years, Palmer has proved to be multi-talented. Not only can she act, but she can also sing and rap. In 2007, she released her debut album So Uncool, which featured hit singles "Bottoms Up" and "Keep It Movin'." She recently updated the lyrics and music video and released "Bottoms Up 2.0" in April 2022, only two years following the release of her fourth EP, Virgo Tendencies, Pt. II. The 28-year-old has also shown off her rapping skills in the past when she jumped on the remix of "Hood Bitch" by Fam0us.Twinsss in 2021. 
In recent years, Palmer has shown her versatility as both an artist and an actor. She can do comedy, drama, and even voice acting for Lightyear. In 2019, she starred in the popular movie Hustlers alongside Jennifer Lopez, Lizzo, and Cardi B. She also won an Emmy in 2021 for her roles in Turnt Up with the Taylors.
Keke Palmer has been in the industry for years. Her past and recent successes just prove that she is here to stay. You can go see her act in Nope, Jordan Peele's latest sci-fi horror film co-starring Get Out actor Daniel Kaluuya, already out in theaters. In case you need a reminder, kindly refer to the video above about putting some respect on the young mogul's name. Long live, Lauren Palmer!
Photo Credit: Photo by: Charles Sykes/Bravo via Getty Images