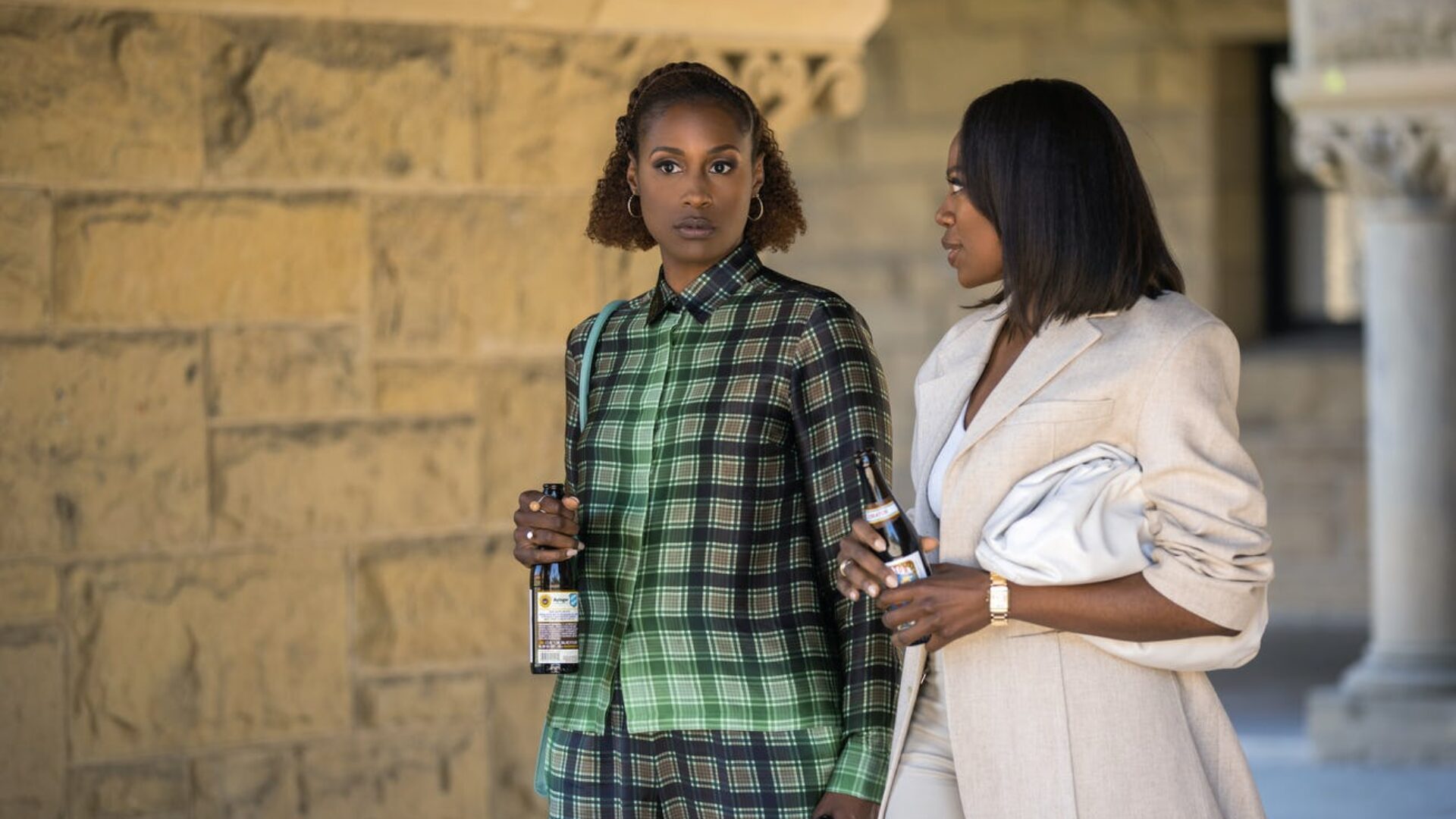 Telfar Debuted A New Bag Color On 'Insecure' And Fans Want To Secure It!
The new color was peeped on the show's season premiere on HBO.
This past weekend, Twitter was buzzing with commentary and thoughts on the final season premiere of HBO's Insecure. Between the highly-anticipated fate of Issa and Lawrence's relationship and Amanda Seales' portrayal of a member of Alpha Kappa Alpha Sorority, Incorporated, fans had much to say after the 42-minute episode aired. For fashion fanatics, one particular thing stood out from the rest and no, it wasn't Issa and Molly showing up awkwardly in matching Stanford crewnecks. It was a never-before-seen Telfar bag.
Fresh off the heels of their collaboration announcement with Canadian outerwear brand Moose Knuckles, Telfar plugged in their latest unreleased colorway in the fifth season premiere. The Telfar bag has been described as a sage hue by stylist Shiona Turini.
"Insecuratea" podcast co-host Francheska Medina posted the Telfeezy accompanied by a handwritten note, which she received from Turini herself. " "In honor of Insecure Season 5's premiere we wanted to send you something special — Telfar's never before seen colorway — SAGE! It will debut on Issa Dee this Sunday night, and we wanted you to be one of the firsts to have it. Thank you for all of your love and support of the show and hope you love this season's costumes," the note read.
Though Telfar has not yet confirmed when we will be expecting a drop, a hint like this gives fans comfort that there may be a release in the rather near future.
Photo Credit: HBO/'Insecure'