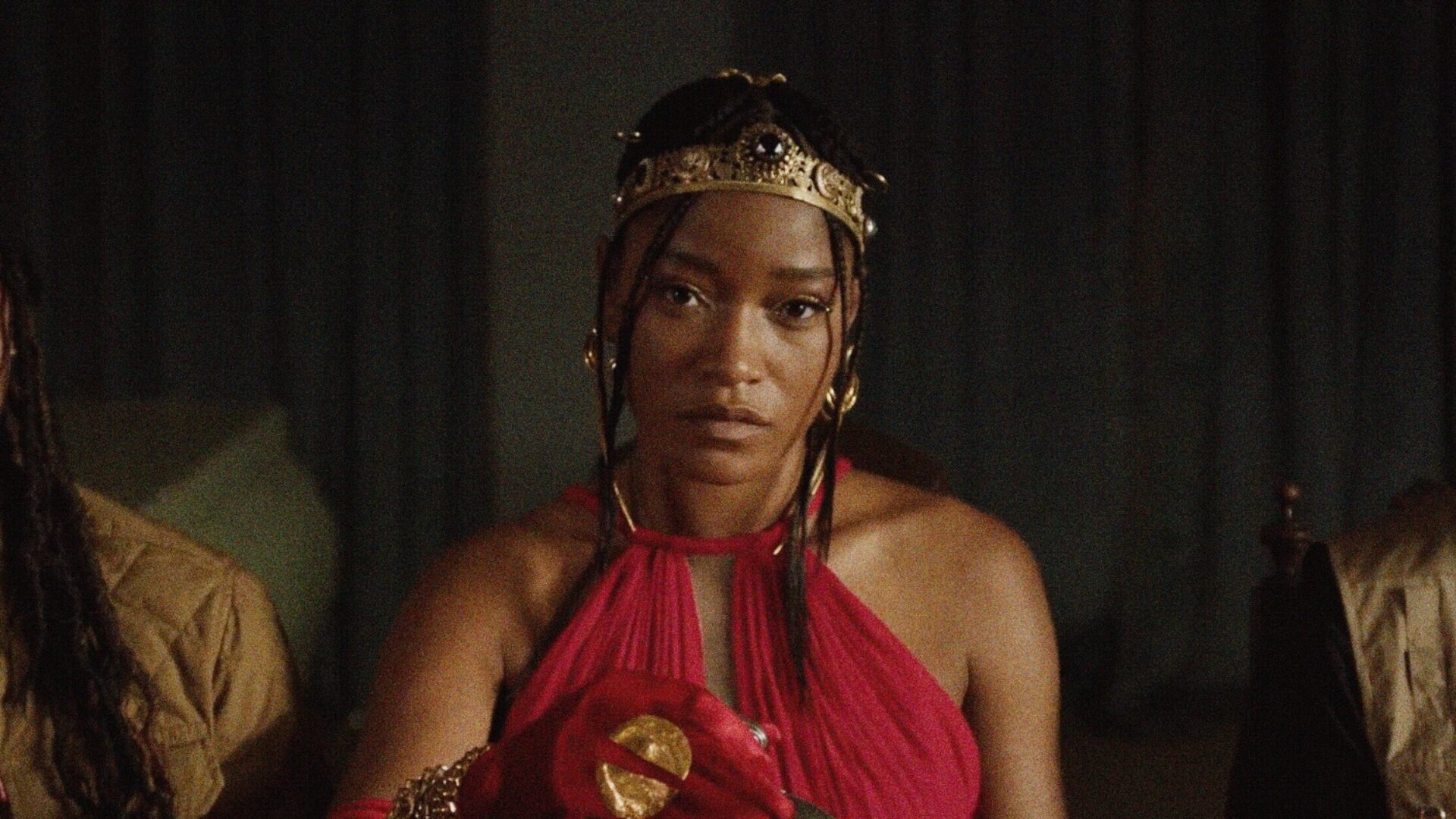 Keke Palmer Reclaims Her Voice With New Visual Album
The new mom opened up to GU about changing her inner narrative for this era
We all know Keke Palmer for getting to her coin and being an overall entertainer, but now she's ready to return to her roots: music. For those who don't know, Palmer debuted in the music scene in 2007 with her album So Uncool, which became a part of many Black girlhood stories. 
Through her musical journey, we've watched her grow and release projects like Virgo Tendacies Pt. l, Virgo Tendacies Pt. ll and her EP Lauren. After going through record label battles, she realized it was time to make a change and invest in herself. 
"The biggest way that I've taken my power back is footing the bill [because] If I'm not gonna ask somebody for the money, let them push me around and tell me what to do, then I'm gonna have to do it myself," Palmer told GU. "That's when you got to look in the mirror and say, 'do you believe in yourself?"
As Palmer grew into adulthood, she accumulated her own stories and experiences of what the music industry does to Black women and girls. Nearing her 30s and becoming a new mother, it was time to share her story in hopes of helping the next generation of artists learn from her trials and tribulations. 
In her visual album Big Boss, on Amazon Music eponymously written and directed, she tells a story of a young woman from Chicago who struggles to make it in the unpredictable and male-dominated music industry. The film includes cameos from familiar faces like Skai Jackson and Robert Ri'chard, who helped tell a larger story of what Palmer experienced in her personal life as an artist. 
"I've been working on this project for the last few years, and it started with the music with Tricky [Stewart], and then it slowly became the Big Boss film," Palmer told GU. "I'm excited to introduce this new era because while I was [experiencing] the whole process with the music and the films, it exemplified this big boss era for me."
As the 29-year-old went through the creative process for this album, she recognized this fueled her creative flame to push the envelope and take her vision to the next level. Throughout the project, you hear and see themes of family, depression, isolation and misogyny.
She focused heavily on the behind-the-scenes of the music industry and what happens to your mental health when enduring the disrespect producers and artists throw at you, only to discover she needs to go where the love is to reach her success.
"It's going to take you being persistent, owning your narrative, being a force behind your career, having a support system, and not trying to force other people that may never respect you to respect you," she said. 
Read 'Keke Palmer Joins McDonald's For Change Leaders Program'
As she continues to grow as an artist, she now understands her superpower is letting the world know she's Keke Palmer.
"The biggest way I evolved as an artist is not being afraid to be me [and] not run from the things that make me Keke Palmer," She told GU. "When I came into the music game, it was always about trying to separate me from my acting persona, but in my big boss era, I don't have to separate myself from any other facets of my career. I can blend them and lean into the ways that make me different and make things unique."
With this new era happening, Palmer is looking forward to the possibilities for her artistry, but more importantly, standing firm on her boundaries.
"Before, I felt like I had to deal with so much sh-t," she said. "Now I don't deal with nothing [because] the moment somebody makes me uncomfortable, I move on to the next, and if it's not easy, breezy, beautiful cover girl, then I'm done."
About Kenyatta: Clark Atlanta University and Medill School alumna Kenyatta Victoria is the Girls United writer covering everything from news, pop culture, lifestyle, and investigative stories. When not reporting, she's diving deep into her curated playlists or binging her favorite comfort shows.