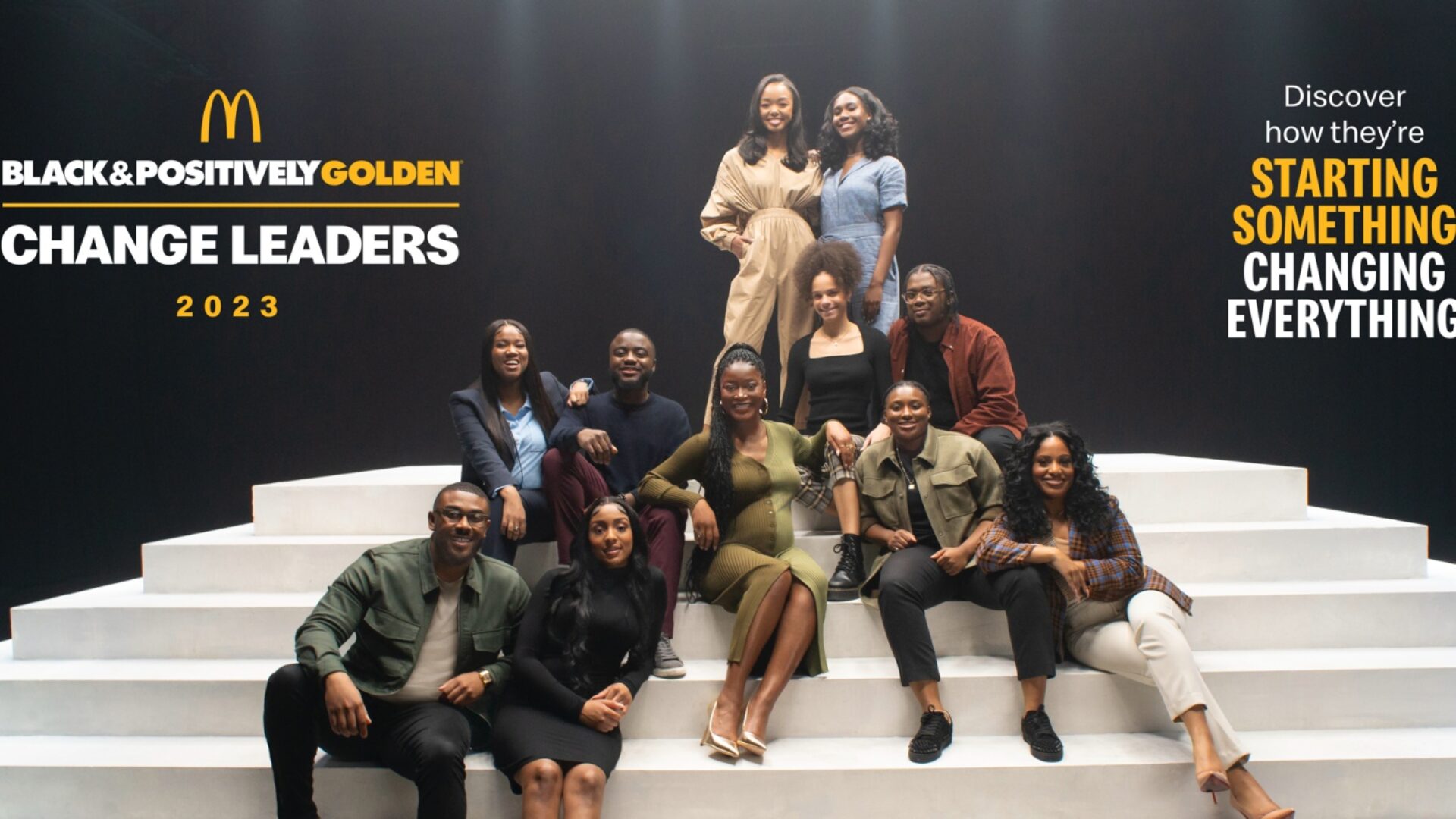 Keke Palmer Joins McDonald's For Change Leaders Program
These community leaders are going above and beyond
Before her fame and becoming as Keke Palmer, she always knew the importance of community since her childhood. "There was always a big concept for me growing up that whatever I did [and] whatever I had, it was my duty to also share that with my community," she told GU.
As her career began to take off and she began to grow, her goals became bigger, and she wanted to figure out new ways to help others.
"Being from a Black American community where obviously so many things have been limited to us, my parents always raised me to believe that it was a part of my journey and a part of my responsibility," she said.
As part of her mission to continue to impact the community, for a second year in a row, Palmer teamed up with McDonalds to uplift the next generation of leaders who were named 2023 Black & Positively Golden Change Leaders.
Read '8 Times Keke Palmer Showed Us How To Keep A Bag'
"They really are doing insanely amazing things," she says. "Knowing that McDonald's is equally encouraging them by giving them access, having them be a part of culturally charged events and conversations that will allow them to grow and meet people but also backing them financially."
They will be granted $20,000 each, totaling $200,000 to fund their projects and startups to help their communities. In the Black & Positively Golden Change Leaders program, 10 people are selected by McDonald's for demonstrating Black excellence through youth-led activism.
The leaders include Kemia Bridgewater (Mentorship), Nyla Choates (Author) Hope Bryant (Filmmaker) Dorian Hollingsworth (Mental Wellness), Aaliyah Thompson (Autism Advocacy), Andrew Ankamah Jr. (Advocate), Aaliyah Duah (Economics), Brianna Baker (Activism), Dr. Garrick Beauliere (Mental Health) and Kamarie Brown (Education).
"As a Black person, we're now at this place where we are openly saying to corporations and the people that we're working with, 'what are you going to do for the black community?' she told GU. "Let's cut the crap and let's figure out how we can actually help invest money [and] resources that have specifically been taken out of these communities."
Read 'Exclusive: Keke Palmer's KeyTV Premieres Original Series, 'Heaux & Tell'
Through this partnership, Palmer has seen how this can further help her initiatives for change, specifically with her network KeyTV. The journey of these leaders will be spotlighted in McDonald's yearlong campaign that highlights the importance of sharing stories of marginalized voices in the community beyond Black History Month.
"Not only does McDonald's help the change leaders with this program, but me being a part of the program and being able to be at the forefront of supporting the next generation of change leaders. I'm equally being supported and helped by McDonald's as a young black change leader in my own field," she said.
About Kenyatta: Clark Atlanta University and Medill School alumna Kenyatta Victoria is the Girls United writer covering everything from news, pop culture, lifestyle, and investigative stories. When she's not reporting, she's diving deep into her curated playlists or binging her favorite comfort shows.