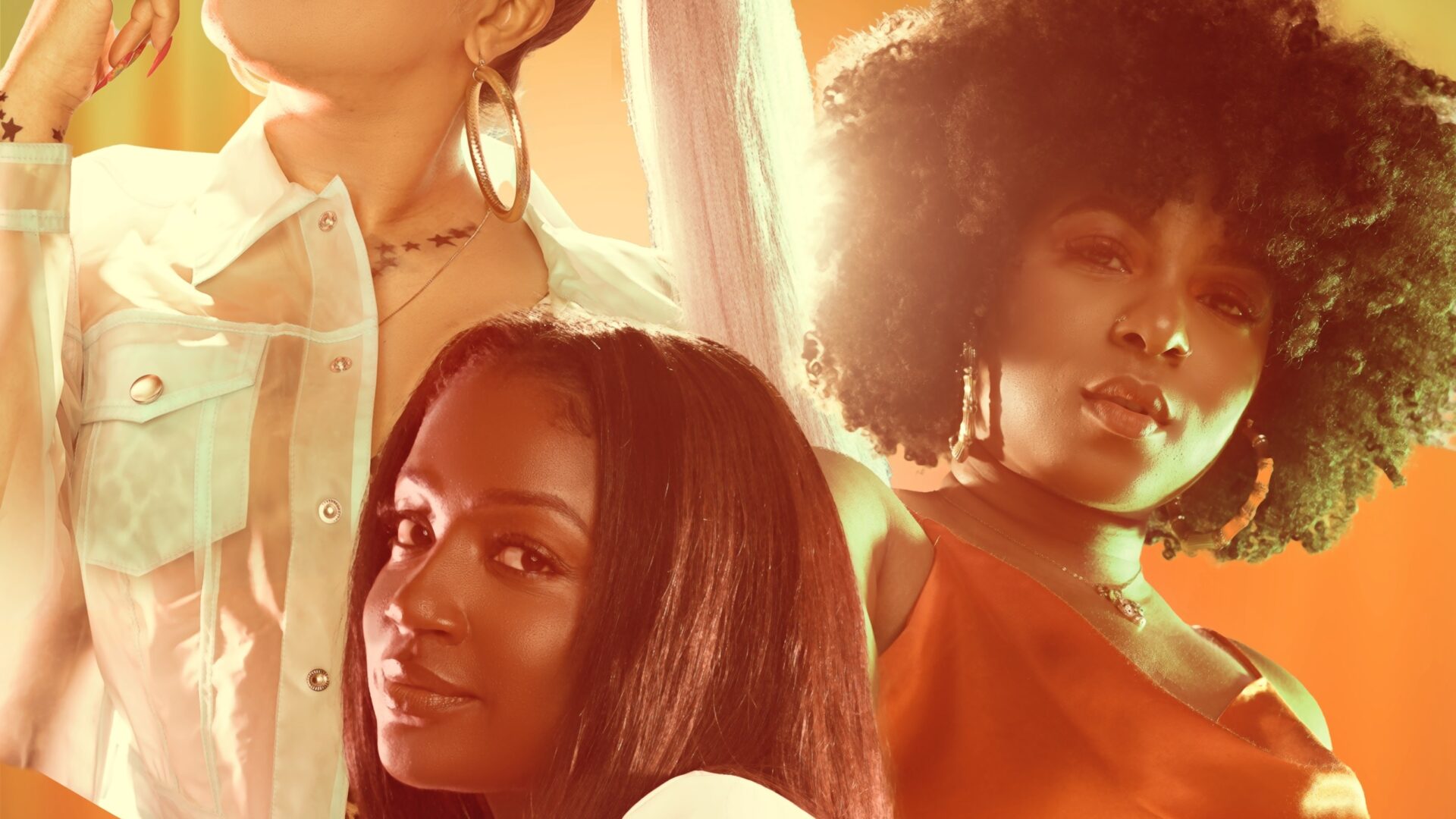 Exclusive: Keke Palmer's KeyTV Premieres Original Series, 'Heaux & Tell'
The multihyphenate just launched the first project as part of her digital network KeyTV.
Keke Palmer can truly do it all. Over 20 years into her career in the entertainment industry, the 29-year-old is premiering the first original series as part of her newly launched digital network, Key TV.
Heaux & Tell is a scripted series developed and executive produced by Keke Palmer and written and created by Nakia Stephens. The show follows three best friends through their misadventures and experiences by weaving in themes such as sex, sexuality, and sisterhood.
Premiering on November 3, Heaux & Tell will run for 7 episodes and is airing on both YouTube and Facebook. Made up of a BIPOC cast and team behind the scenes, the show follows KeyTV's goal to offer the spotlight to a new generation of creators.
"Heaux & Tell is about having fun and changing the rules while doing it. Eden, Noni, and Cash get into all types of good trouble, as we see in this first episode which sets the pace for the ride the KeyTV audience is about to go on," Palmer exclusively tells ESSENCE Girls United. "Whether it's dealing with a wild boss or forgiving your sneaky link, Heaux & Tell tells it like it is in the best, most outrageous way!"
"My intention with Heaux and Tell was to create a world in which Black women didn't have to make the best decisions, didn't have to be on their best behavior, and didn't have to wear the mask of perfection," Nakia Stephens exclusively shared with Girls United. "I wanted these characters to freefall in their exploration of relationships and sexuality. And I wanted to celebrate sisterhood and friendship but as the antithesis of the cookie cutter ways we've seen it portrayed before. Heaux and Tell is messy, it's provocative, it's raunchy…and ultimately it's a good time."
In March 2021, Palmer signed an overall television deal with Entertainment One (eOne), previously reported by Variety. She was inspired by the lessons she learned during her career to launch Key TV. "All it takes is one of us to unlock a door to unlock a million doors for each other," she said on social media when announcing the launch of her digital network. "I'm so excited to introduce you guys to KeyTV, where our stories matter and where we are represented as the keys to the culture."
Congratulations to Keke Palmer, Nakia Stephens, and the rest of the team! Watch the premiere episode for Heaux & Tell below:
About Kyra: Kyra Alessandrini is a news writer at Girls United and a freelance journalist. Her work has appeared in publications such as Time, The Hollywood Reporter, InStyle, and Elle. Born in New York and raised in Paris, France, she is passionate about culture, street photography, and travel.