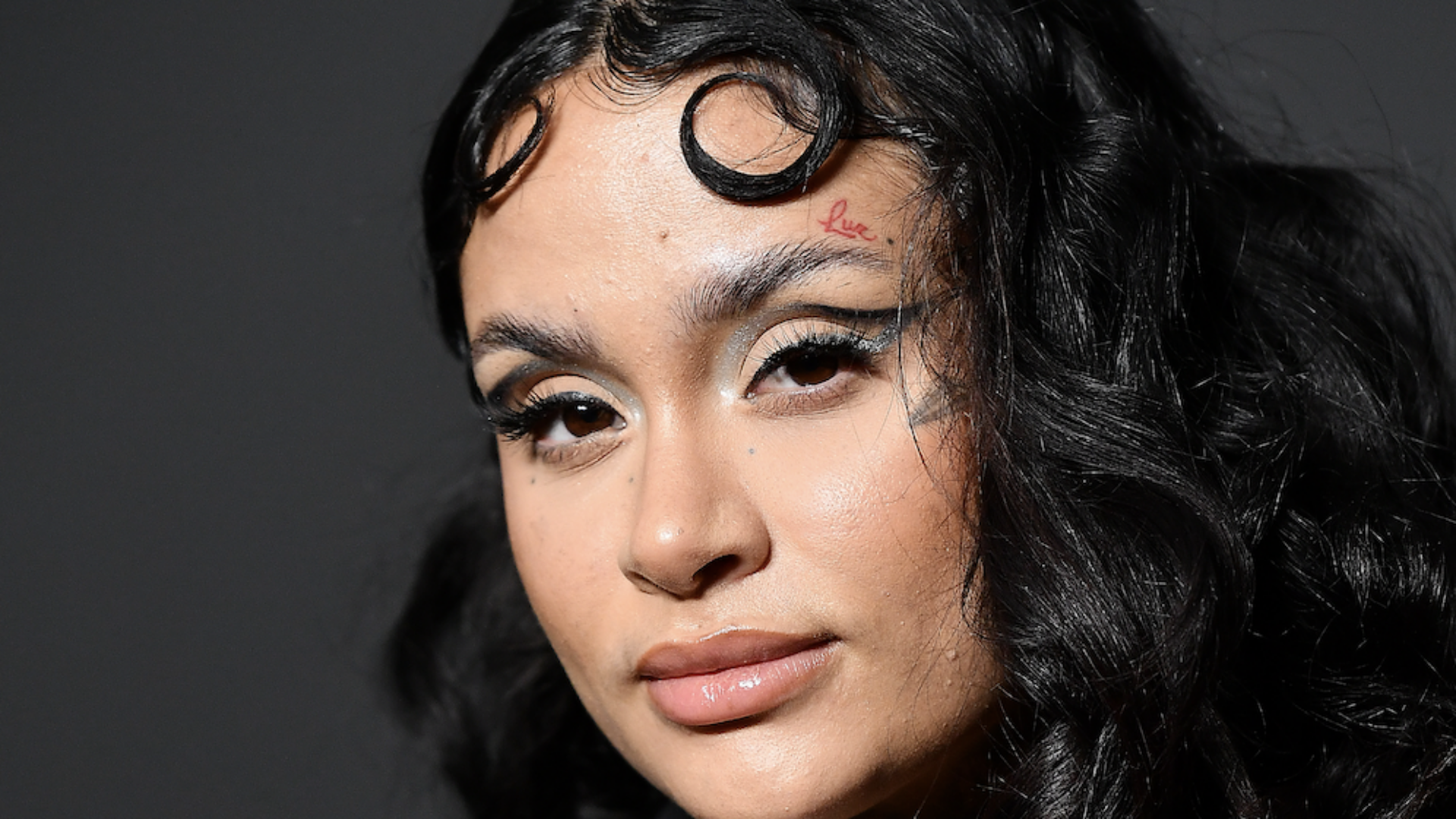 Kehlani Calls Out Radio Show For 'Cringey' And 'Invasive' Interview Questions
The interview went viral after fans came to her defense.
Kehlani took to social media to address a recent radio show interview in which they said they were asked "invasive" questions about their personal life. They also said they were mocked for their answers.
Last week, the 27-year-old singer and songwriter (who uses the pronouns she/they) appeared on The Morning Hustle to promote their new album, Blue Water Road. Right from the start of the interview, co-host Headkrack made an exaggerated acknowledgement about Kehlani's pronouns. "Welcome to The Morning Hustle. They are here, and they is she, and she is with us, she goes by the name of Kehlani," said Headkrack.
Kehlani appeared to be uncomfortable and sat with their arms crossed, a position they kept during the whole interview. The show's other co-host, Lore'l, also asked Kehlani about their type when it comes to dating. She asked if the artist would ever be attracted to SZA. Kehlani replied multiple times by saying that she doesn't have a type. "So no scissoring with SZA?," asked Lore'l as a follow-up question. "No. We're friends," answered Kehlani. 
The questions didn't stop there. Lore'l also asked Kehlani if they were interested in Megan Thee Stallion. Headkrack also asked if Kehlani had heard of 070 Shake, an artist they are dating.
Read our op-ed on Megan Thee Stallion being asked inappropriate interview questions.
The interview quickly went viral, with fans reacting to the questions asked during the interview – which many deemed inappropriate. Following these reactions, Kehlani gave an explanation as to why they gave short answers and remained guarded during their appearance on the radio show.
"I was gonna remain quiet. Every other recent interview has been super bubbly, warm, informative, and open. From start to finish, this interview was cringey, a lot of mockery and invasive as f*ck," wrote Kehlani on Instagram. "This is why your favorite artists always stop doing interviews or people don't want to speak anymore. I'm only speaking to [a] select few folks anymore who really care about me deeply and have always been in my corner."
The Morning Hustle hosts defended themselves, saying that the singer arrived too early to the interview and that they lacked respect for urban media. Lore'l said, "Good luck with your album, I heard it only sold 21K copies."
Kehlani kept on defending themself via social media. "I didn't come any earlier than I was supposed to. I had just finished Yung Joc's radio show, really good energy… I def said hi to everyone. I sat down and immediately OD'ing with the [pronouns] felt like a mockery," they wrote. "Every time I started to open up something sh*tty came… Asked me if I was scissoring my friend, asked me if I ever heard of my own girlfriend, and much more… I sat through the entire interview really embarrassed and still only said 'no more interviews' after." 
Kehlani had been promoting their new album all week, which included interviews with various media outlets and meeting fans. "Getting up and leaving would've been a cop-out, cussing someone out would've been awful. I did my best while protecting my energy and being mocked to my face," they said of the situation.
This acts as a reminder that when an artist chooses to open up about their life through their art, it doesn't mean they should be disrespected and have their privacy invaded.
Photo Credit: Photo by Araya Doheny/Getty Images for Grey Goose