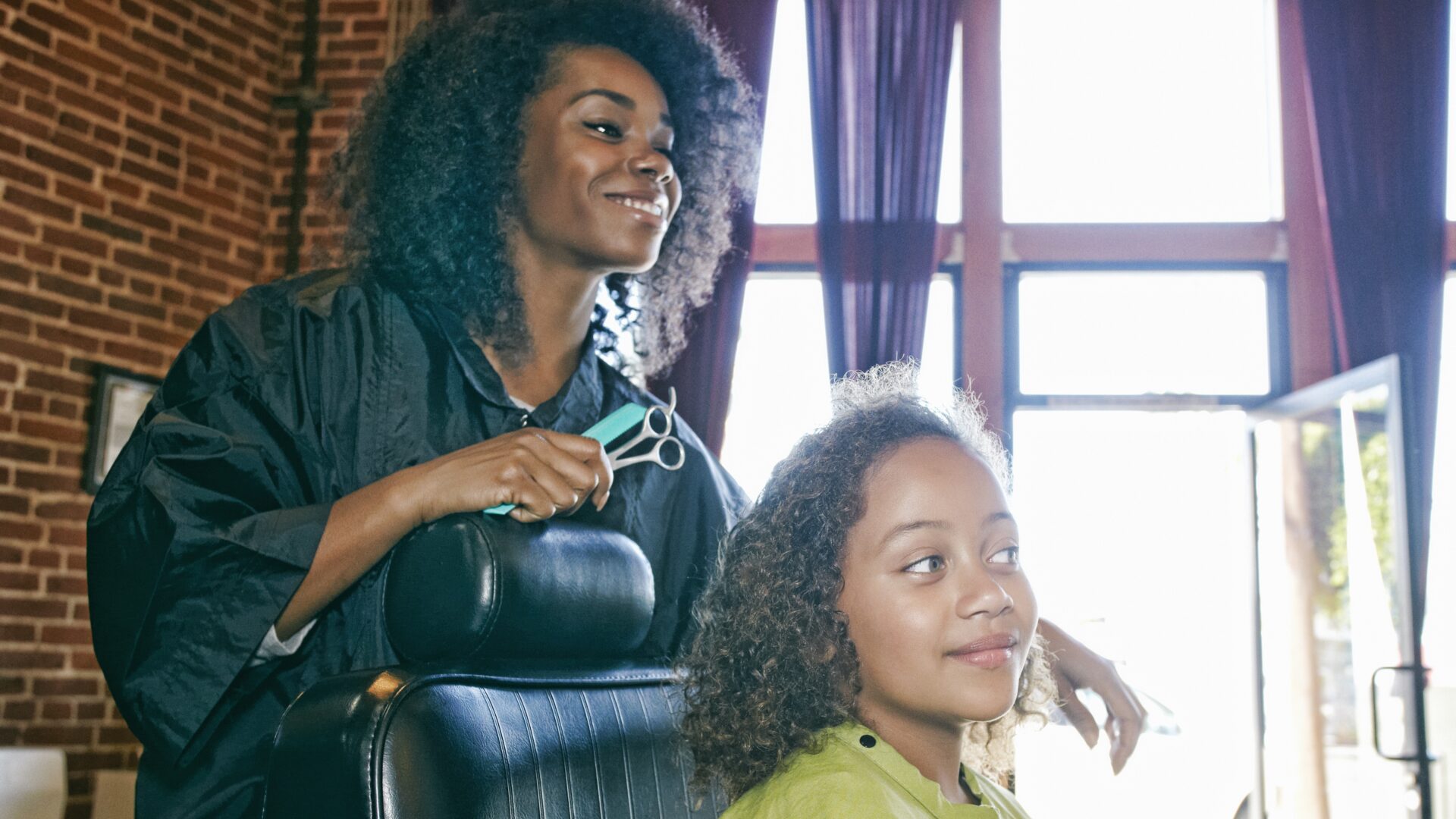 Lineups, Lace Fronts, And Locs: The Versatility Of Black Girl Hair
This year's GU Summit will include activations featuring Keleah Slay and Tiff the Barber
With this year's Girls United Summit taking place in none other than Atlanta, Georgia, it's only right that we celebrate the versatility and diversity of Black girl hair as we know it. "Atlanta has always been the home to so many innovators in the black community so it makes sense that most of the trends we see surrounding beauty and hair are coming out of this city," Slayology CEO Keleah Slay told Girls United ahead of the 3rd annual summit.
Slay continued, "It's important for us to know that there are so many different hair extension methods that do work for our hair. Know that you have the ability to rock your crown in so many ways while still embracing your natural texture at the same time."
At the 2022 GU Summit, Slay will be hosting her very own workshop alongside beauty influencer LaToya Forever, which will provide summit-goers with tips and tricks for entrepreneurial success. Titled "Slay Your Life: Tips and Tricks From Slayology CEO Keleah Slay," the workshop celebrates Atlanta as the beauty capital where hairstylists lead the troops for all thing slayage. What better way to learn secrets to hair maintenance than a masterclass from the go-to stylist herself for all content creators, celebrities, and influencers?
"I'm mostly excited about being a part of an event that's all about women empowering other women," Slay told Girls United when asked about what she's looking forward to most at Girls United Summit. "I want them to take away that no matter what you put your mind to. If you stick to your plan and maintain your vision, you'll see that no goal is ever unreachable."
While celebrity barber Tiff The Barber hails from the Motown city of Detroit, which she also deems as the "original hair capital," she gave Atlanta its flowers ahead of this week's Girls United Summit. "Especially with film being so heavy in Atlanta now, it is all tying in together by having the looks for photo shoots, zoom calls, acting, modeling, and everything you can think of," Tiff told Girls United. "Instead of people going to California and New York like they usually would, Atlanta's that place. It's a little bit of everything so it's definitely turned into the Mecca for the beauty industry period."
Along with tooth gems and a nail bar, Tiff The Barber's lineup and fade clean-up services will be available at Girls United Summit's on-site Beauty Supply Store. Described as an immersive experience featuring beauty-themed activations including, but not limited to, make-up bars, henna tattoos, fashion demos, and interviews with beauty and fashion influencers and vendors, the Beauty Supply Store will highlight and amplify Black-owned businesses local to the Atlanta area.
For the forthcoming Girls United Summit, Tiff is excited to be surrounded by women, girls, and gender-expansive youth who care about all aspects of the conversation centering Black beauty. Aiming to educate about hair and levels of self-care, Tiff is humbled to "offer my part" to the bigger picture of empowering the youth to love their hair in all textures, styles, and lengths.
"The panels, the things that [Girls United] target, it's just important knowledge to give women in general, young and older," Tiff added. "The most important thing is just making sure [girls and young women] had knowledge of how important your look is. It's a part of your character and sometimes, even a hygiene thing too. Most people won't teach that part of it, but grooming, shaving, taking care of your skin, your scalp, all of that kind of stuff – it all runs together."
The Summit will also stream live on ESSENCE Studios. For more information and to RSVP through our free registration, visit https://girlsunited.essence.com/gusummit2022/. 
About D'Shonda: Born and raised in Brooklyn, NY, D'Shonda Brown is the Associate Editor at Girls United. When she's not interviewing or writing, she enjoys running, dancing, buying sneakers, and binge-watching Lifetime movies.