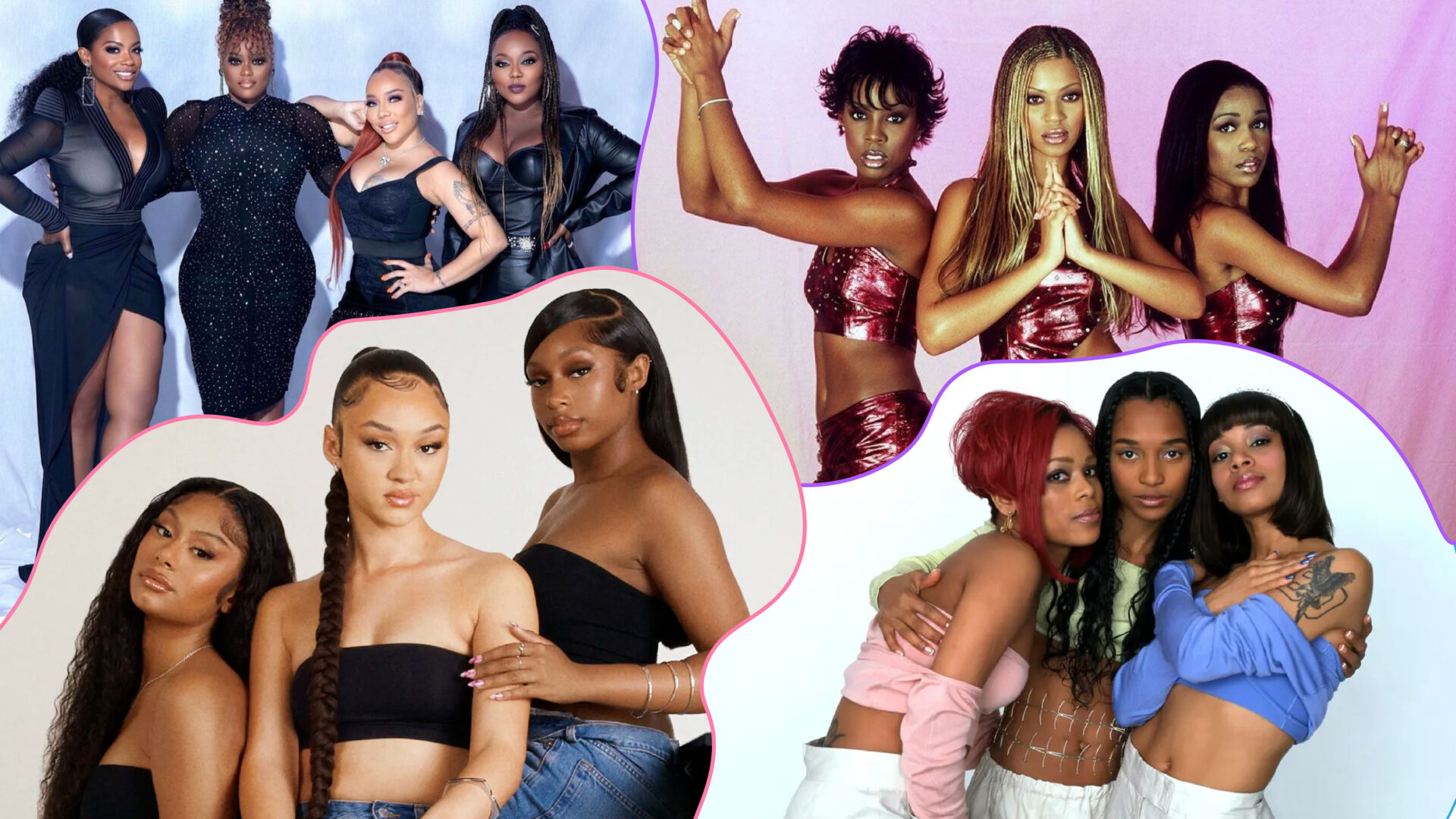 8 Girl Groups To Add To Your Playlist Immediately
From TLC to FLO, here are the groups you'll want to play on repeat.
As we go through a revival of the 2000s when it comes to fashion and music – think the resurgence of Y2K and R&B – we can't forget that girl groups were an integral part of shaping the music industry of today.
The songwriters for 3LW's "Playas Gon' Play" recently made the news for launching a copyright lawsuit against Taylor Swift, as reported by NPR. They allege that the pop-country singer stole 3LW lyrics such as "playas, they gonna play, and haters, they gonna hate," in her single "Shake It Off." Swift told a federal court that she never heard of the song nor the group before the lawsuit and that these phrases were commonly used when growing up. The songwriters say they coined the phrase and made it the common saying it is today.
It is important to recognize that girl groups were an integral part of the music industry in the 2000s. They helped launch the careers of artists such as Beyoncé and Kelly Rowland, and have given us some of the most iconic singles like TLC's "No Scrubs." Before the 2000s, girl groups gained popularity in the 1960s via Motown music. Groups like The Supremes have had a great influence on shaping girl groups and leading to the later success of R&B and soul music in the mainstream.
If you've been looking for girl groups to add to your playlist, look no further. We've compiled a list of groups you will want to play on repeat.
FLO
Raised in London, Jorja, Renee, and Stella were inspired by the messages of love and feminism found in the music of Destiny's Child, TLC, and the Spice Girls. They previously told Girls United that "R&B is our roots." The influence is noticeable in songs like "Cardboard Box". On July 8, FLO released their first EP The Lead featuring singles "Immature" and "Summertime."
3LW
Original members Adrienne Bailon, Kiely Williams, and Naturi Naughton released their first song as a group in 2000. 3LW went on to perform and release music for several years before splitting up in 2008. Bailon was also a member of the Cheetah Girls alongside former 3LW member Williams and a host of the talk show The Real. Naughton pursued a career in acting, notably by taking on the role of Lil Kim in 2009's Notorious and as Tasha in STARZ's hit series Power.
Cherish
Cherish was a group comprised of four sisters, Neosha, Farrah, Fallon, and Felisha King. Their single "Do It To It" was a mainstream success, including hit singles "Killa," "Unappreciated," and "Amnesia," and recently resurfaced on TikTok. Twin sisters Fallon and Felisha recently appeared on BET's The Encore and formed a new girl group titled BluPrint alongside Kiely Williams and Shamari DeVoe.
Destiny's Child
This list would be incomplete without Destiny's Child, one of the most popular girl groups of the early 2000s. Beyoncé Knowles, Kelly Rowland, and Michelle Williams were the trio that people couldn't stop talking about, with hit singles such as "Say My Name," "Bills, Bills, Bills," and "Survivor." Former members included LaTavia Robinson and LeToya Luckett, who went on to have a solo career with songs including "Torn" and "She Don't."
Danity Kane
Danity Kane was formed on MTV's reality TV show Making the Band in 2005. They were signed to Diddy's Bad Boy Records and went on to become one of the first girl groups to have their first albums listed at the top of the Billboard charts. Danity Kane originally included 5 members, – Dawn Richard, D. Woods, Aubrey O'Day, Shannon Bex, and Aundrea Fimbres.
Blaque
Natina Reed, Shamari DeVoe, and Brandi Williams rose to fame in 1999 after the release of their debut single "808." Lisa "Left Eye" Lopes from TLC signed the group to her production company Left Eye Productions. Their single "Don't Go Looking For Love" was co-written by Mariah Carey and "I'm Good" was featured in the 2003 dance movie Honey. Blaque disbanded in 2008 and was set to make a comeback before Reed passed away in 2012.
TLC
Formed in Atlanta, GA, TLC was one of the most popular groups in the 1990s. Rozonda "Chilli" Thomas, Tionne "T-Boz" Watkins, and Lisa "Left Eye" Lopes went on to win four Grammy Awards. They put out hits such as "Waterfalls" and "No Scrubs," which was sampled by Ed Sheeran for "Shape of You".
Xscape
Xscape originally included five members when they came together in 1991 – Kandi Burruss, Tameka "Tiny" Cottle, LaTocha Scott, Tamera Coggins-Wynn, and Tamika Scott. They released hit singles such as "Just Kickin' It," "My Little Secret," and "Understanding." In 2017, Xscape got together for a reunion tour and performed for the first time in years at the 2017 BET Awards. Now a trio, Xscape changed their name to Xcsap3. In 2021, they appeared in a Verzuz battle against SWV, another popular 1990s girl group responsible for the hit song "Weak".
About Kyra: Kyra Alessandrini is a news writer at Girls United and a freelance journalist. Her work has appeared in publications such as Time, The Hollywood Reporter, InStyle, and Elle. Born in New York and raised in Paris, France, she is passionate about culture, street photography, and travel.