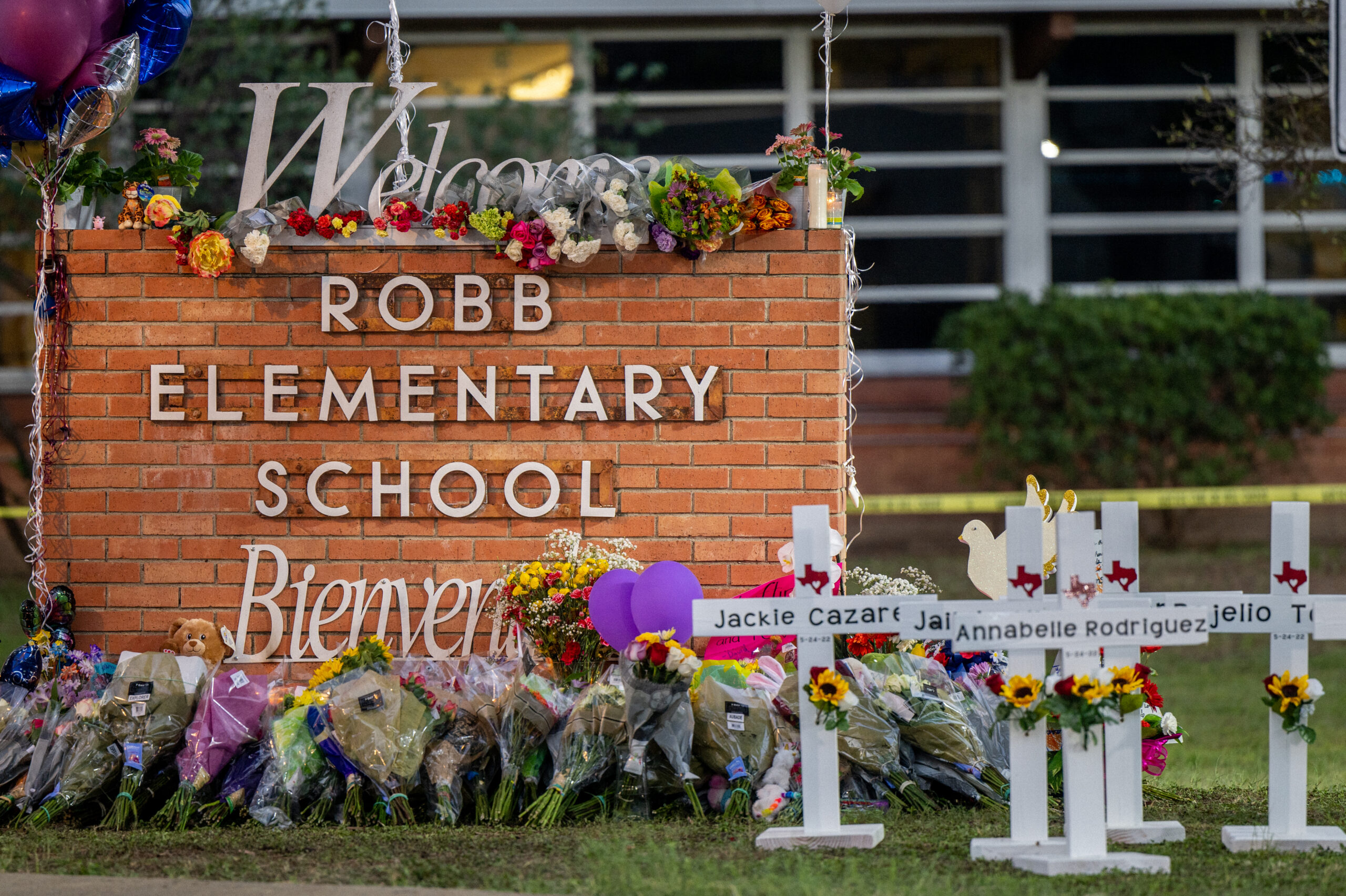 Texas High Schooler Speaks About The Aftermath Of Uvalde Shooting: 'The People Who Are In Charge..I Feel Like They Won't Listen To Us'
We talked to 17-year-old Myles Dockery about the Uvalde school shooting and how he processed the tragedy as a student in Texas.
In May 2022, the world was devastated by the tragic Robb Elementary School shooting in Uvalde, Texas. 21 people, including 19 children and two teachers were gunned down by 18-year-old Salvador Ramos, while 17 others were wounded. As details about the shooting continue to surface, it becomes increasingly evident that the children were failed by multiple entities. It is also clear that countrywide, students are reeling.
Since the shooting took place multiple high-profile figures, including government officials, have shared statements reflecting their stances on gun control, and the Department of Justice has launched an elusive investigation into the shooting. It is important that we provide updates on, and prioritize, teachers, parents and students.
In the days following the shooting, we spoke with Myles Dockery, a 17-year-old high school student who lives in Houston, Texas. The teen talked about the impact he believed the shooting would have on him and his peers and feeling ignored by those in power.
"I saw the other day that 9 out of 10 Americans support the background checks and more restricting gun laws," Dockery said to ESSENCE GU. "I feel like the people who are in charge, like the governors and senators, I feel like they won't listen to us. So it's confusing because they say, "We're the people," and blah, blah, blah, our generation. And we're all saying the same thing. The majority of us want the same thing, but the people in charge won't listen. So I feel like they should protect us like they say they would and show that they care about us."
Below, you can read our full conversation with the teen.
—————–
ESSENCE GU: How did you discover the news about the Uvalde school shooting?
Myles Dockery: I discovered it when I first got home. I think I saw it on Snapchat. At first, they said two kids were dead. And then I was thinking, wow, another shooting. And then eventually went up to 14, and then number kept going up and up. I saw it on Instagram and then ABC News as well.
How did you react?
Well, I felt like it was sickening, and I feel like mass shootings at this point are getting to a point where it's like an epidemic and a public health crisis. And then the politic leaders, like Governor Greg Abbott and stuff, they're always saying they're going to stop it, blah, blah, blah. But I feel like they're not trying to stop it. And then, especially in Texas, I feel like Abbott is more concerned about, for example, controlling women and their choices rather than the children that walk on this earth actively.
Was attending school difficult for you [the next day]?
Well, [the next day, I guess it was like more of an off day. Just it was exams and stuff, and people were talking about the shooting. I saw parents on the Twitter in the comments, parents didn't want to send us kids to school because they felt like … because to let our guard down. Because at school, now since mass shootings are so common, my peers are just grew up, but now we have active shooter drills and lockdown drills at school. So we have our escape route from any classroom or what to do. They have caller run, fight, or hide. So I feel like that's sad that we have to practice that also. And every time there's a mass shooting, they remind us of it and reteach it to us.
How long have you had to do those active shooter drills?
We've been doing them since Sandy Hook happened when I was in third grade. That's the first time I remember doing active shooter and lockdown drills. And I know after Santa Fe (a deadly school shooting took place in Santa Fe, Texas in 2018) happened, which is 30 miles from Houston, our school district added security tools to our school like doors. Now they have like this thing called Rhino Gear, where if there's a lockdown, you kick it and it basically goes into the ground so they can't open the doors and come to us. So now, they take school shootings more and more serious, and we have all these techniques and around the school.
Has this been especially difficult to process because you are based in Texas?
I feel like this hits home different, especially seeing since it's elementary kids, and then it's also like people my age. [Salvador Ramos] was 18, and now I'm 17. So it's kind of weird to think how could someone the same age as me, basically, think to go to a school of kids and commit this.
How do you believe that this tragedy will affect you and your peers in the future?
I think it makes us more aware of the [inaudible 00:04:28]. Because like right now it doesn't seem like it's a good path because he's the same age as, like I said, and it was that easy for him to get guns and these rifles and stuff. So it's probably going to make us more cautious. But it might, hopefully it leads to things, laws and stuff like that because we really need that.