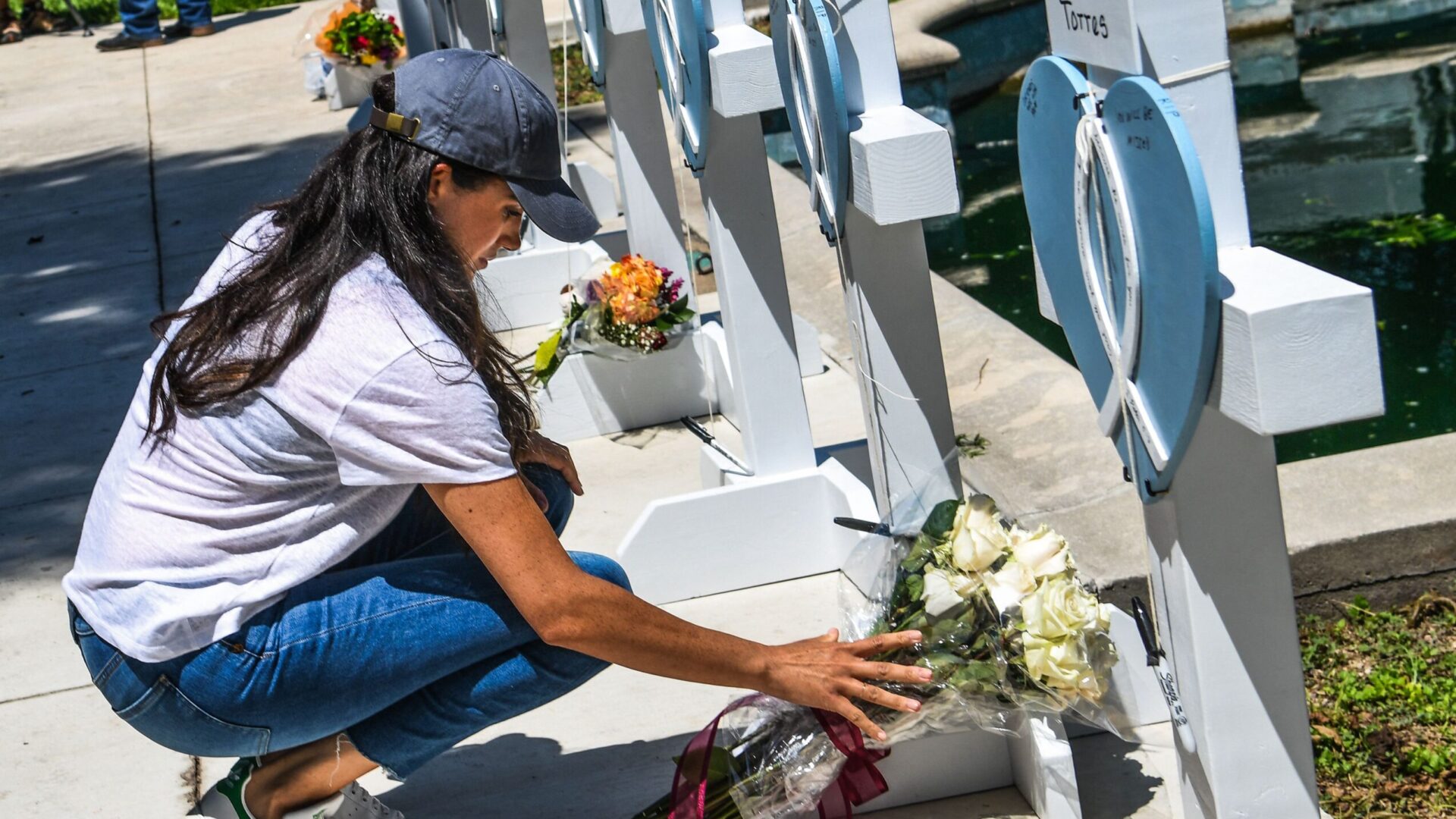 Meghan Markle Visits Uvalde Memorial To Pay Tribute To Victims
The Duchess of Sussex donated food, laid flowers and paid her respects to the victims of the school shooting.
On May 26, Meghan Markle made an appearance at a memorial outside of Uvalde County Courthouse to pay homage to the victims of the Uvalde school shooting. The Duchess of Sussex was seen paying her respects at the memorials to the victims and laying white flowers with a purple ribbon.
On May 24, an 18-year-old gunman crashed his car before entering Robb Elementary School and killing 21 people, including 19 children.
Markle donated food at a community center hosting a blood drive. She dropped off two large crates filled with sandwiches, beverages, and desserts for blood donors, according to Buzzfeed News. She casually wore jeans, sneakers, a baseball cap and a black face mask.
She traveled to Ulvade, Texas "in a personal capacity as a mother" in order to offer "her condolences and support in person to a community experiencing unimaginable grief," said a representative for Markle and her husband Prince Harry.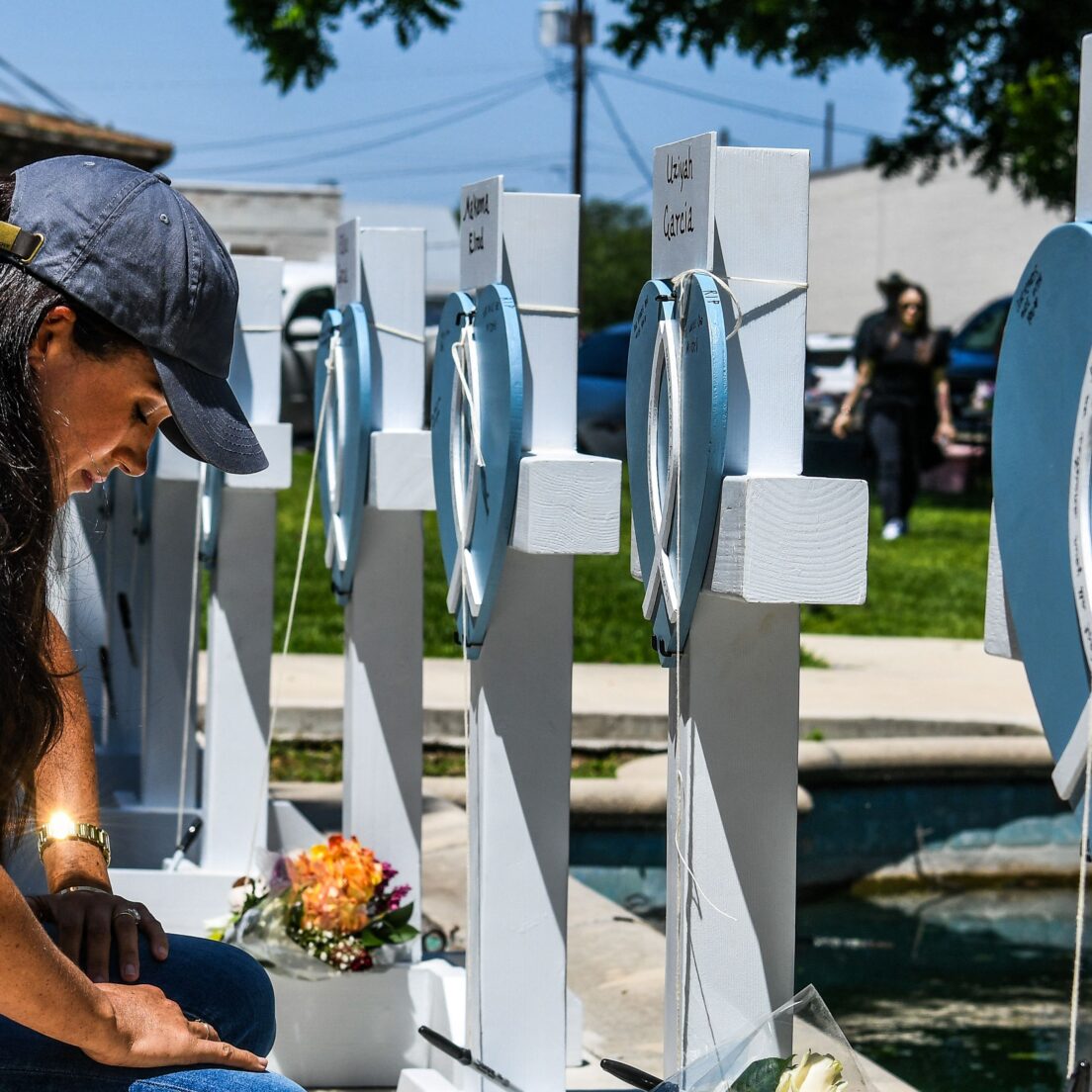 Meghan Markle and Prince Harry currently live in Montecito, California, with their two children, 3-year-old Archie and 1-year-old Lilibet.
"I had no idea who she was. She just was carrying on a conversation like her and I knew each other for years," volunteer Gloria Contreras, 40, told BuzzFeed News. "We were just talking about, you know, the situation and what happened, what we were doing here. I told her about us giving out water to the people and feeding them."
"She was just really sweet," another volunteer, Georjean Burnell, 46, also told BuzzFeed. "She just kind of walked in with her [security] crew and started putting ice waters in the bucket with us and laying out chips for the people who were needing snacks before and after donating." Burnell added, "It's funny, we didn't even know it was her until after she left and now we're so sad. I mean, to be honest, we thought she was our neighbor."
Meghan Markle is currently due to return to the United Kingdom for the first time next month since her and Harry stepped down from being working royals and since her interview with Oprah Winfrey in 2021, according to Newsweek.
To help support families affected by the Robb Elementary School shooting, you can donate money via check (payable to the "Robb School Memorial Fund"), through Zelle (at robbschoolmemorialfund@gmail.com) and over the phone at 830-356-2273.