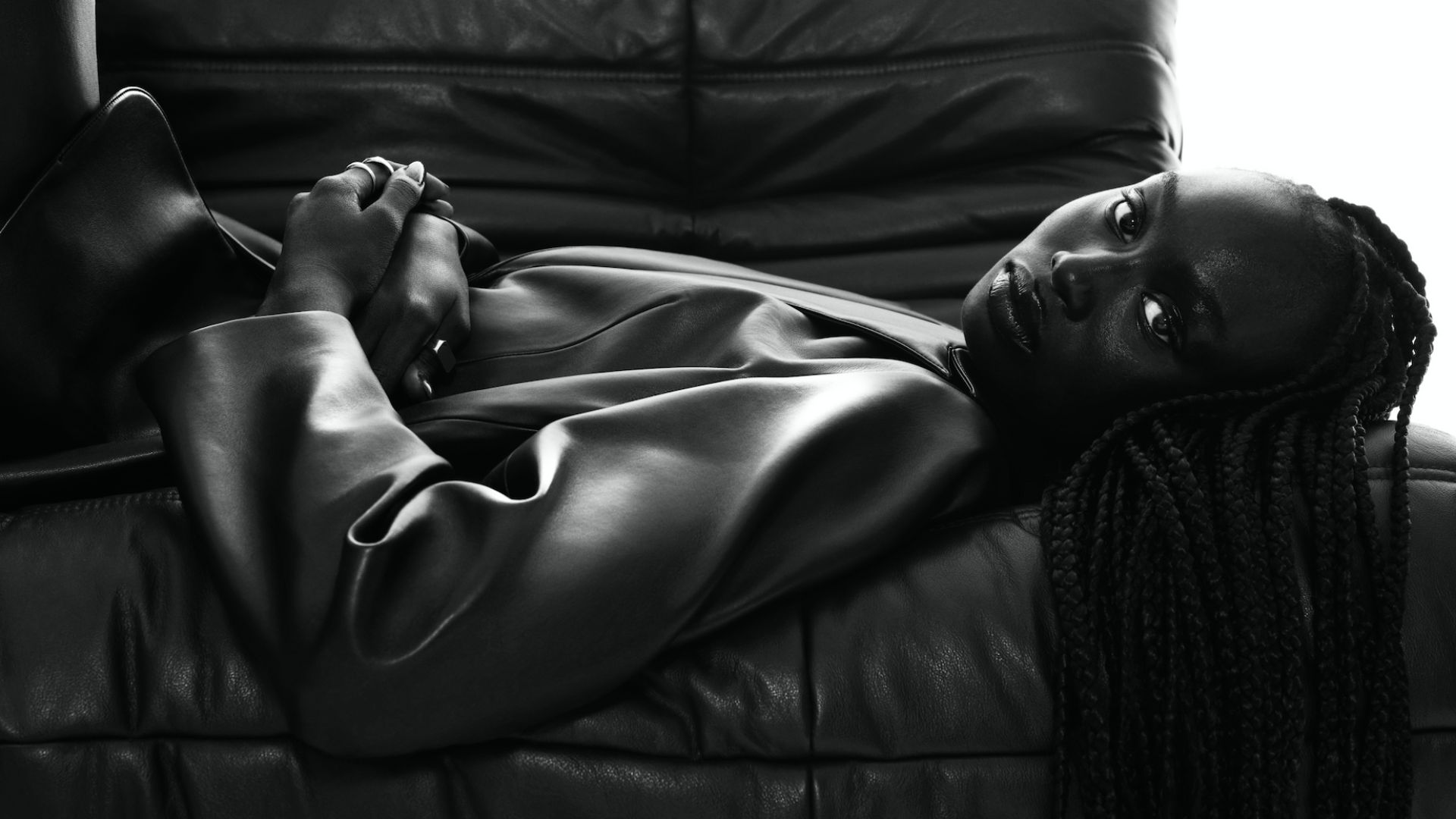 Why Everyone Needs A Piece Of Leather In Their Closet For The Fall Season
Good American's Better Than Leather collection will help you achieve the look.
Fall fashion means thigh-high boots, infinity scarves, shackets, and vamp lip colors, but none of these looks would be complete without the perfect leather staple. Leather boots, leather jackets, leather dresses, leather blazers – all the things. A nice chich piece of leather will definitely take your fall look over the edge.
With the help of Good American's best-selling Better Than Leather collection, which officially made its return back in stock this fall season, you can achieve the perfect leather look. Described as "ultra-luxe," Good American's faux leather collection includes their new expansion of colors and hues for the girl that loves nudes and neutrals including mocha, caramel, and bone. Ranging from breathable light leather to exceptionally warm heavyweight, with the perfect midweight option coasting in the middle, there's something for everyone and no room for excuses as to why you shouldn't own one piece of the fabric in your closet.
"When Khloé [Kardashian] and I built Good American, we wanted to offer women fashion-forward pieces that made them feel confident, powerful, and chic. A classic, sexy leather look is no exception to that," CEO and co-founder Emma Grede told Girls United. For Grede, who is also a founding partner for Kim Kardashian's cult-favorite brand SKIMS, it comes as no shock that GA's Better Than Leather is a crowd favorite because of its stretch, versatility, and effortless chic sex appeal.
"It combines the curve-defining features of our denim that our girl has come to know and love, with high-impact, soft faux leather.  When designing this collection, we wanted to embrace the versatility of faux leather and go beyond the classic black fabric. With new colors and metallic variations, we're able to bring our customers bright and chic leather moments that are transitional throughout the colder seasons," she continued.
When asked why leather is important for anyone's fall wardrobe, Grede explained to Girls United that the fabric itself is something that can take any look to the next level with its sleek finish. "Leather is one of those staple styles that you'll always reach for in your closet. It's both timeless and iconic," she said. Deeming the Better Than Leather collection as both "versatile and comfortable," Grede praised the wide range of items from a leather jacket down to the pants as "the perfect addition for a trendy capsule wardrobe" that can transition from one season to the next. Is it just us, or are we already starting to think about bomb-ass ways to incorporate the collection into our Christmas fits?
Grede continued, "You can dress it up with a sexy head-to-toe look, or just add a bit of edge by pairing a jacket or pants with your favorite white tee. Once you've found that perfect fit, there's nothing that makes you feel more comfortable and confident."
Of course, asking the CEO to name her favorite pieces from a collection is similar to asking a mother which of her children is her favorite, but Grede gave us the tea on some of her personal picks, including the Better Than Leather Good Icon Pants, which she disclosed was inspired from Good American's iconic jeans.
"We took inspiration from our best-selling denim silhouettes to create the perfect faux-leather pant that hugs your curves without feeling stiff. The pants are fitted through the hips with straight legs which look great with a good boot," Grede said. To accomodate her personal stye, Grede will pair the pants with her favorite tee and a pair of sneakers if she's on-the-go. If it's more a pop-out moment, Grede will opt to dress up the pants with a white button down shirt, her favorite gold accessories, and heels.
"Khloé has also been wearing our Good Icon Metallic pants in pink and she looks amazing in them. The pop of pink is such a fun way to brighten up any look," she added.
About D'Shonda: Born and raised in Brooklyn, NY, D'Shonda Brown is the Associate Editor at Girls United. When she's not interviewing or writing, she enjoys running, dancing, buying sneakers, and binge-watching Lifetime movies.