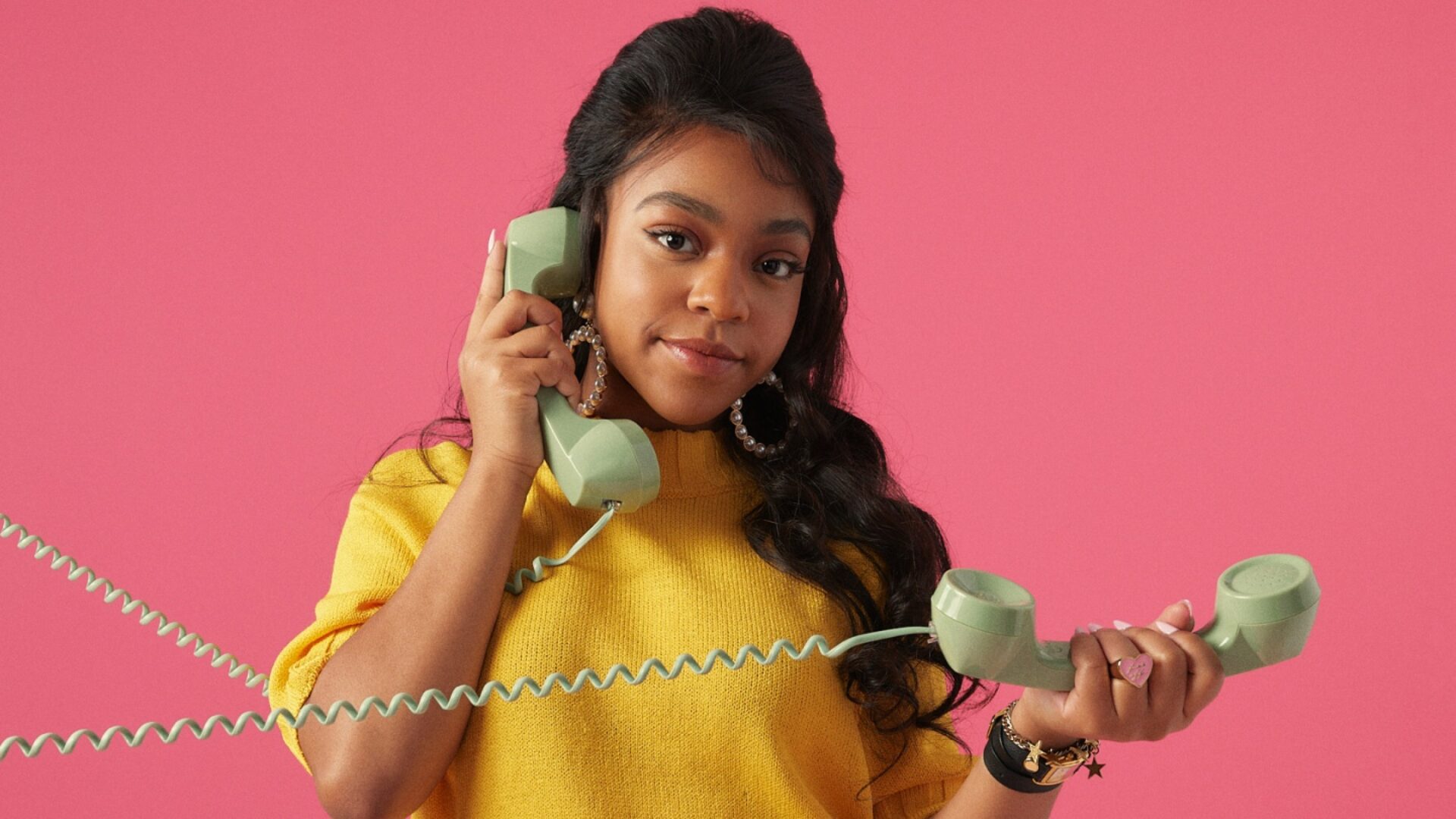 Priah Ferguson Understands The 'Temptation' Of Falling Down Fast Fashion Rabbit Holes
The 'Stranger Things' star recently partnered with thredUP to break the fast fashion cycle.
We all know the tempting offers of 40-70 percent off of our favorite fast fashion brands with free next-day shipping included. We've all seen the trendy styles in our social media ads when we're aimlessly scrolling through TikTok or Instagram. We can all admit that we've added a ton of items into our virtual shopping carts knowing damn well that we don't need them, but it's the thrill of the sale and the fast-acting customer service that makes the retention spike.
Don't worry, this is a safe space, sis. Trust me, we've all been there – and Priah Ferguson knows it, too. That's why she has decided to partner with thredUP for their latest campaign to break the toxic cycle. According to thredUP's newly launched Gen Z Fast Fashion Report, 1 in 3 Gen Z'ers admittedly feel addicted to fast fashion while nearly 40 percent of college students scroll fast fashion sites or apps daily or sometimes more. In an effort to propose a solution, thredUP has debuted their Fast Fashion Confessional Hotline, a first-of-its-kind resource developed to help Gen Z resist the temptation of fast fashion by equipping them with the tools and resources to go cold turkey for good.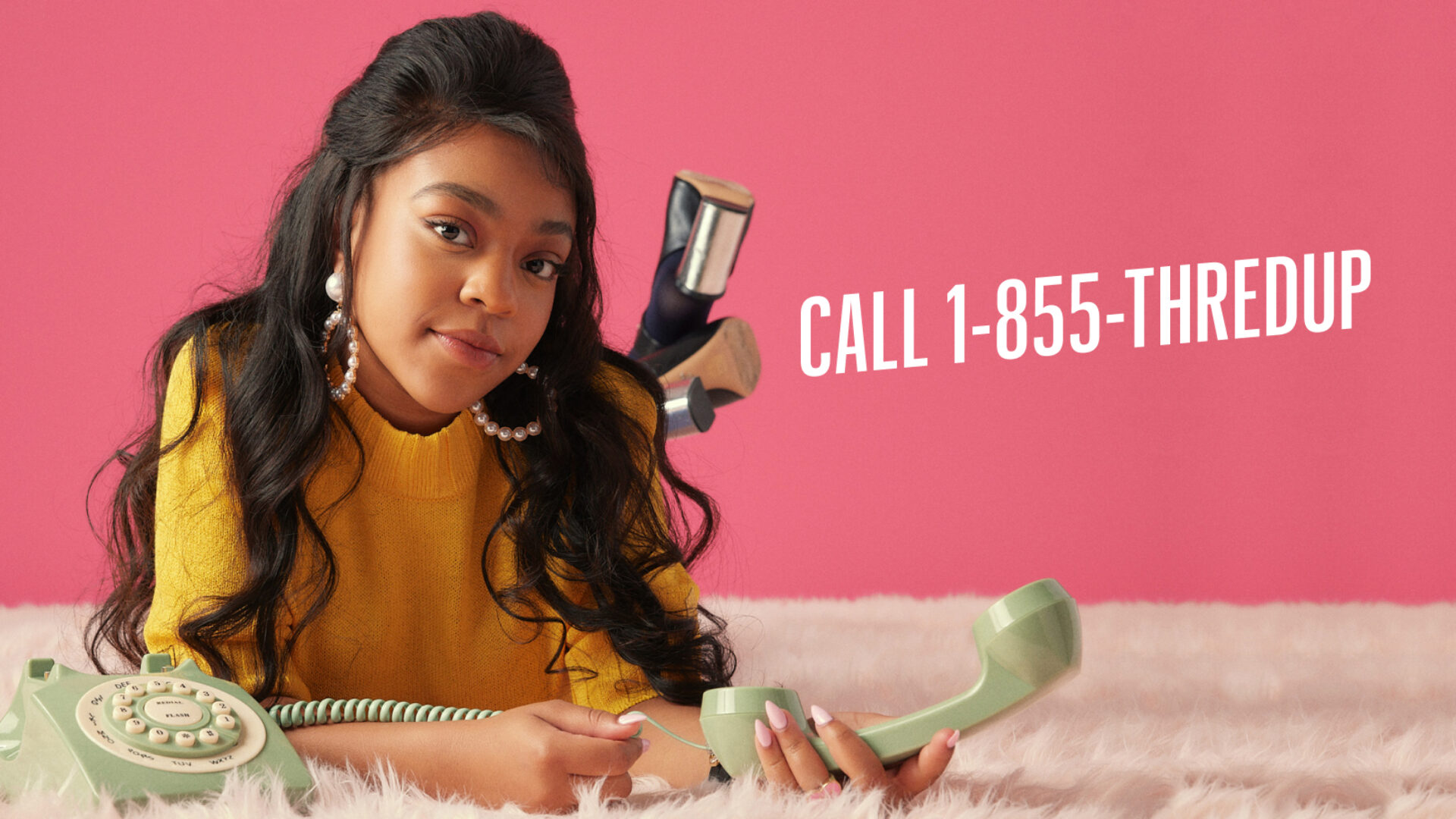 When Ferguson was first pitched the idea of partnering with thredUP, she thought it was perfect timing because she had just begun to fall in love with thrifting while trying to "find clothing to bring out my personality or find exclusive pieces." Once she realized that the thredUP brand offered undeniable deals, her eyes had hearts in them and she knew this would be her new collaboration home.
"Working with thredUP actually inspired me to take a break from fast fashion. I don't really see myself as an activist, or expert in this area and I don't want to judge others because it is a process, but it feels really good to know I'm doing a small part to making the planet a little stronger," Ferguson told Girls United. "When thredUP told me that 1 in 3 Gen Z feel addicted to fast fashion, I felt inspired and said, 'Dang, I'm the 1.' I hope my hotline with thredUP starts a conversation and helps people shop more sustainably or just consider making some adjustments. I'm excited for people to call me for a pep talk on fast fashion! It'll be fun, for real."
Below, Girls United had a chance to chat with the 15-year-old Stranger Things star about her personal style, tips for fellow Gen-Z'ers to follow when trying to break their fast fashion addiction, and why steering away from the temptation is good for the planet. Check it out!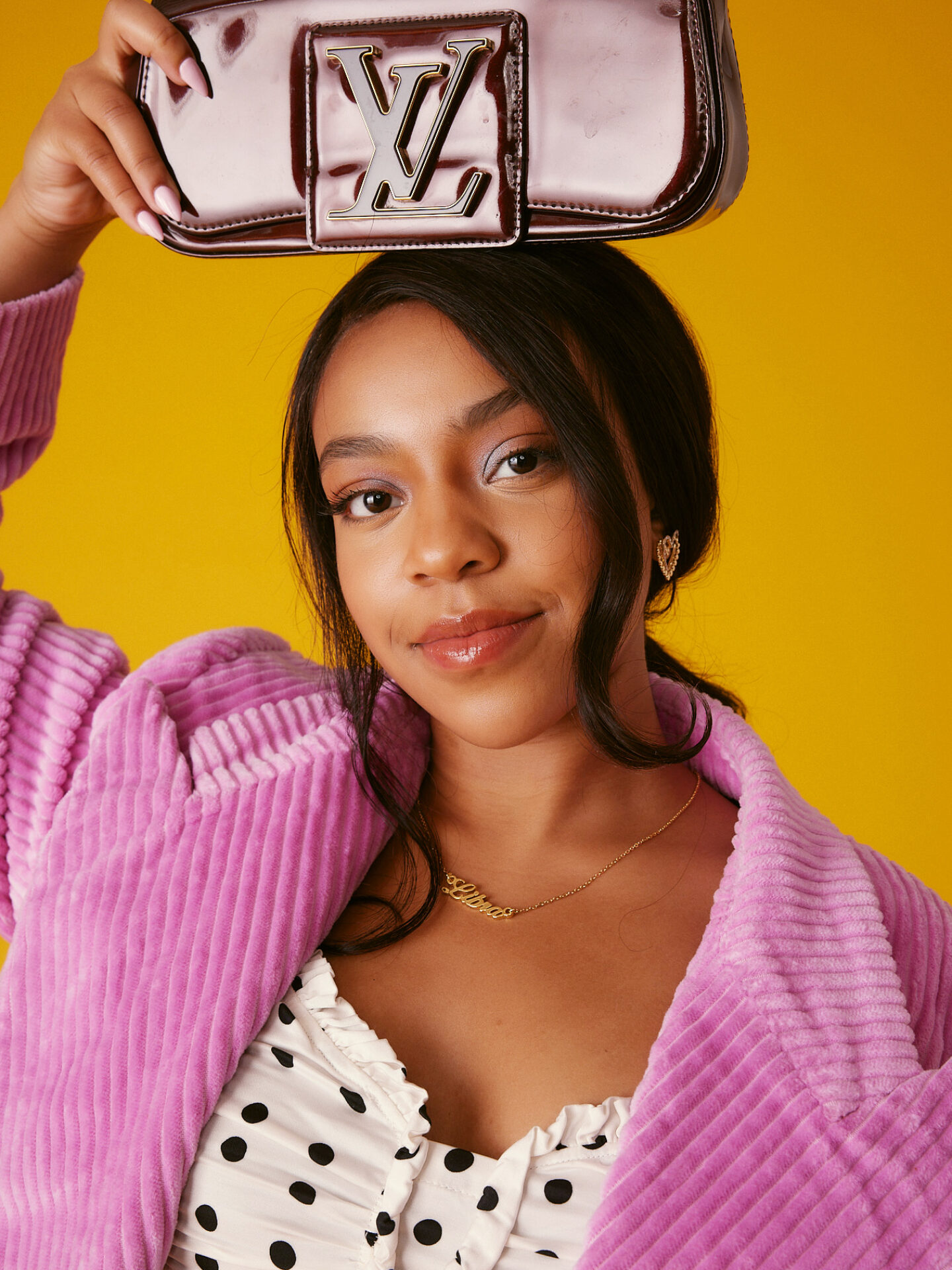 Girls United: What has your personal relationship with fast fashion been like over the years?
Priah Ferguson: I've purchased fast fashion in the past, for sure. It's tempting because it's easily accessible and felt as if I had more trendy fashion options to wear for a cheaper price. Unfortunately, the quality wasn't always worth it. After talking to thredUP and learning more about how bad fast fashion is for the planet, I've worked harder to resist the temptation. I've also found it so much more fun and rewarding to find cool pieces from thrift stores and sites like thredUP. 
GU: How have you seen fast fashion change the course of the fashion industry?
Ferguson: I've always been a big fan of fashion, but it does seem like lately there's just so much cheap stuff out there, and it's become normal to buy an outfit to wear once and toss. As I've started to establish my own sense of style, I've become more aware of the choices I have.  My generation sort of marches to the beat of our own drum, we're not really afraid to explore or remix the old with the new. I think thrifting isn't something we toot our noses at because we embrace individuality more, plus we can find dope pieces to fit our personality. It's cool how thrifting allows people to maintain their unique style but helps to keep our planet healthier, which serves people too.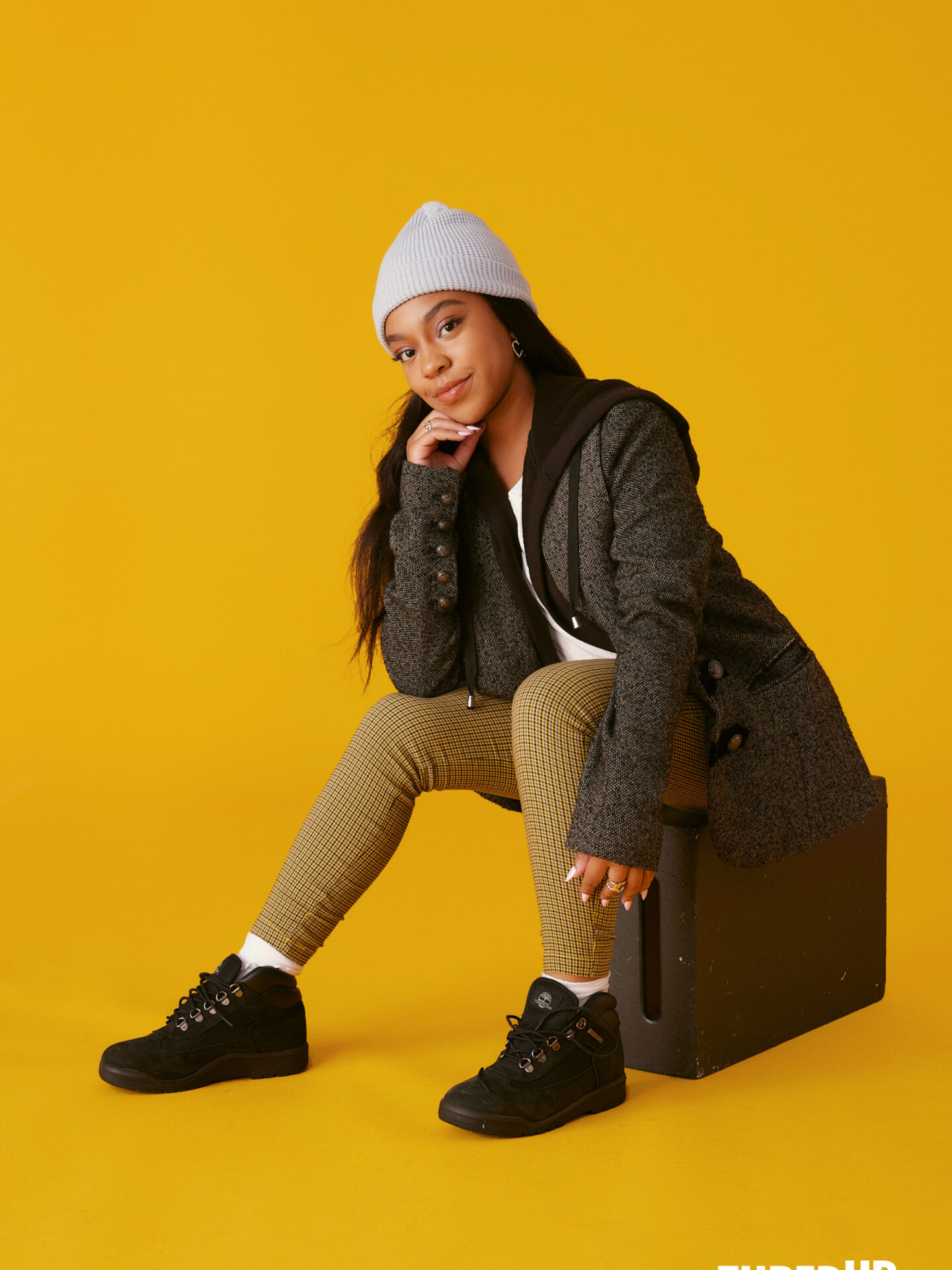 GU: Why is it important for Gen Z to break up with fast fashion for good?
Ferguson: Honestly, even if you're not big or deeply invested in messages about saving the planet, I think it's fair to say that we all want to enjoy our planet now and in the future. I love hanging out with my friends, going to festivals, eating fresh produce, swimming, [and] traveling. If we care about the planet, it's important for us to practice doing our part to protect it. I want to show that it can be easy to make the switch to more sustainable habits, not to judge because some people just may not be informed. Breaking up with fast fashion might feel hard at first, but when you think about the long-term benefits, it makes it worth it. Plus, you can find fun and affordable pieces which makes it a plus on both sides. 
GU: How can Gen Z quit fast fashion cold turkey and shop more sustainably?
Ferguson: First of all, I want everyone to know, I've totally been there! I get the temptation. From my personal experience, one of the best ways to quit fast fashion and start shopping more sustainably is to start thrifting. It's fun to find unique pieces and put your own spin on something. I love trying to figure out new ways to build outfits with what I already have. I'm real big on mixing and matching, it's how I keep my wardrobe fresh. If you want help falling back from fast fashion, you can call my hotline with thredUP at 1-855-THREDUP, and I'll be there to help!
Photo Credit: Courtesy of thredUP | Priah Ferguson for Fast Fashion Confessional Hotline
About D'Shonda: Born and raised in Brooklyn, NY, D'Shonda Brown is the Associate Editor at Girls United. When she's not interviewing or writing, she enjoys running, dancing, buying sneakers, and binge-watching Lifetime movies.