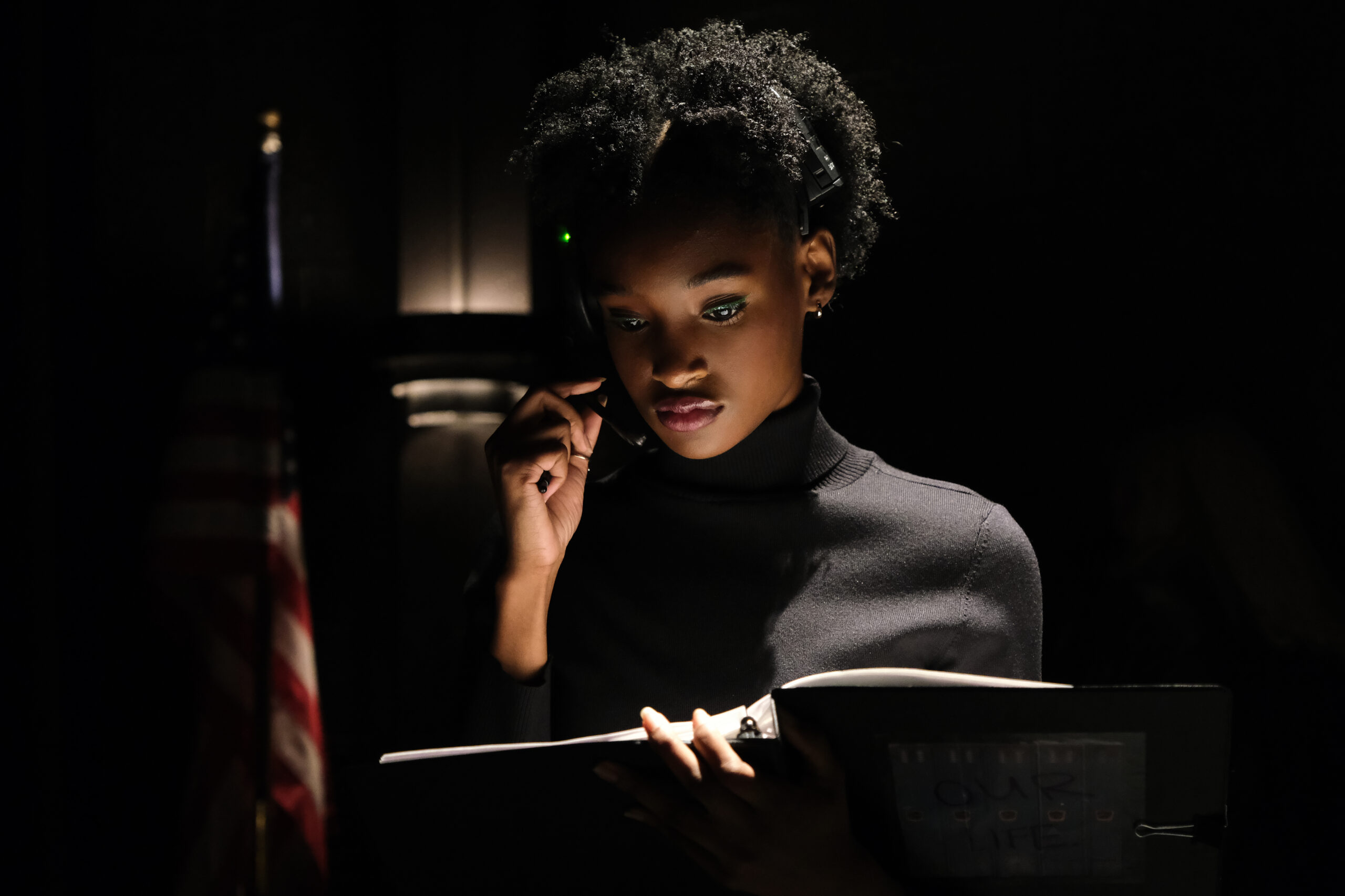 Here's What 'Euphoria' Breakout Star Veronica Taylor Really Thought About Lexi's Play
"I'm sure she had her reasons," Taylor said.
Veronica Taylor is just as sweet as you imagine she'd be. Her voice is just as soft as her Euphoria character Bobbi, but her face is more inviting and warm than her assigned role, who is Lexi Howard's right-hand woman and stage manager for the Our Life play. While we only met her in the HBO Max series this season, Bobbi has quickly become a fan favorite due to her lack of words but packing an impactful punch.
While we wait for the third season of Euphoria, which isn't slated to come out until 2024, fans are left with an empty time slot on their weekends while we grieve over what used to be #EuphoriaSundays. Luckily, we have fond memories of Lexi's play, the showdown between Cassie and Maddy, and all of our favorite memes, gifs, and TikToks reminding us of our favorite Euphoria scenes.
Taylor, who is currently a senior at NYU Tisch School of the Arts, began to make fandom headlines such as "F*ck Oklahoma" in the second season's third episode with her sharp-tongued one-liners with a sweet delivery, thanks to her cherubic face and high-toned voice. Most fans have also taken notice of Bobbi being the first dark-skinned recurring character on Euphoria, but fans are hopeful that she will not be the last.
Girls United caught up with Taylor to discuss her thoughts on Lexi's play in Euphoria's season finale, how Bobbi's character plays a bigger role than one may think, and her hopes for Black girls in entertainment. Check it out below!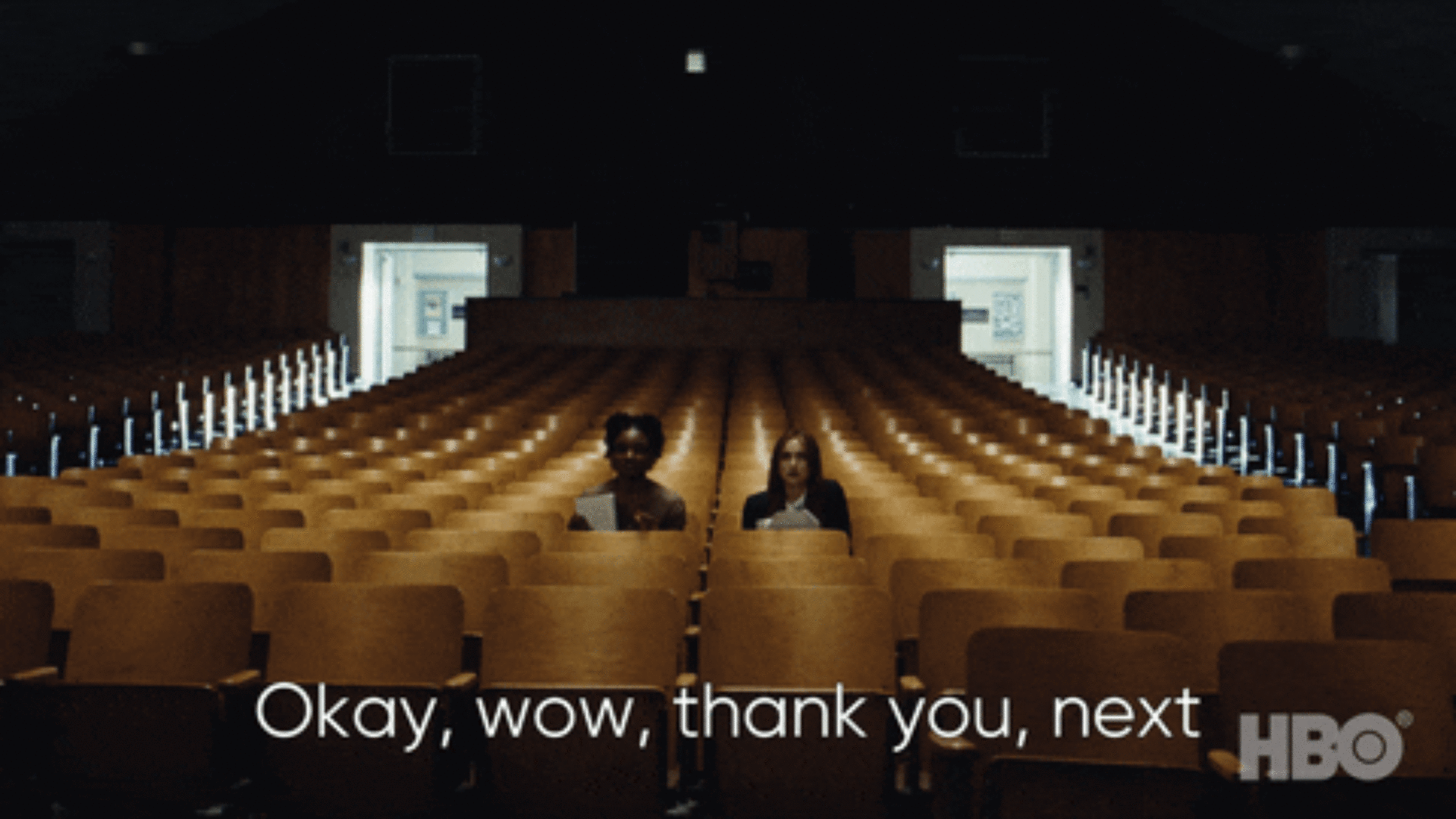 Girls United: Take me all the way back. When did you first fall in love with acting and the arts?
Veronica Taylor: "When I was in elementary school, I was very bad. I'd be in trouble, but I was also a very quiet kid. So there was this one instance where I hid my kindergarten report card and it was like either a smiley face or frowny face. I had a frowny face for the day so my parents looked into this open performing arts school. From there, I started to play piano, learn how to sing dance, and act."
GU: Fast forward, how was your audition process for Euphoria and what was the exact moment when you got the call that you would be part of the show?
VT: "They had an open call for season two, and this was around January 2020 so the pandemic wasn't raging in America yet. I got the script, didn't know what character it was at first, then I got a call back from the casting agency. They were said, 'You should come in.' I came in and the pandemic happened. NYU kicked out everybody off campus, so I had to go home. I got another call in April and the casting agent was like, 'Sam [Levinson] really, really liked you and thought you were very funny and adorable.' Then it happened."
GU: Obviously your character Bobbi has become a Euphoria fave. What have been some of your favorite fan reactions that you've seen about your character?
VT: "I love the TikToks. My friends have sent me different TikToks. I actually saw some on my 'For You' page. I think my favorite right now is a Pitch Perfect TikTok, and it's different Euphoria characters auditioning as Pitch Perfect characters."
GU: Though Bobbi didn't say much throughout the show, what was the significance of her character and the fact that she didn't have to talk too much to say a lot?
VT: "I think that she's very sweet, very delicate, but she also has a lot of power. She doesn't have to say much to put in that power. She doesn't have to be loud or rude about it. She's just like, get it done."
GU: And what was the importance of the budding relationship that we saw between Lexi and Bobbi?
VT: "I think Lexi is so much of the background character to everyone else's life and she doesn't really know how to navigate, 'Well, this is just me. I have something outside of this.' So she's coming into with a world with Bobbi where it's these are new people – Lexi, Ethan, Bobbi, all these other people – we exist outside of the world of Rue and Cassie's craziness."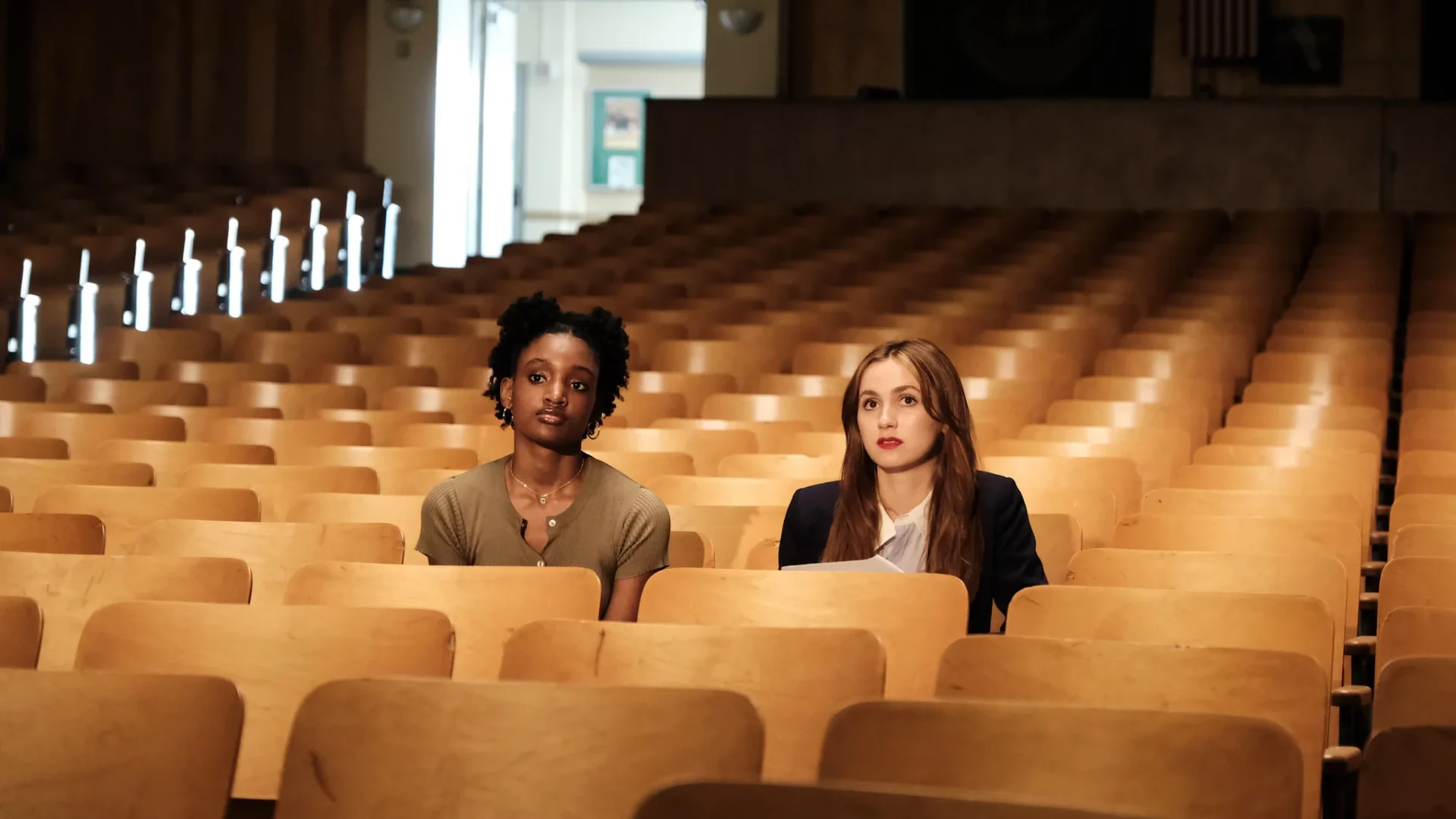 GU: In your opinion, was Lexi's play eye-opening or did you see it as a bit disruptive and more harmful than good?
VT: "Hmm, I go back and forth with this because if one of my friends wrote a play about me and that was on it, especially the horse thing, I'd be like, 'No, what are you doing?' We are not going to be friends anymore, but I'm sure she had her reasons, but not sure she had reasons.
GU: When Rue said this was the first time she'd ever seen herself and not hated who she was, what was the importance of that exchange between Lexi and Rue, especially because Cassie, Maddy and everybody else wasn't exactly the biggest fan of the play?
VT: "Because when you're dealing with an addiction, you're always criminalized or put into a negative light. That was the first time Rue felt like a human being. Because we all make mistakes and when we don't always do the best things at times, but that doesn't take away from the fact that we're people."
GU: If you were sitting in the audience and you saw the play, what would be some of your favorite scenes as a spectator?
VT: "The hero dancers [and] the fight between Cassie and Maddy. That was crazy."
GU: In the next season, what can we expect from Bobbi's evolution? Can we expect to see more of her?
VT: "I don't know much about season three, but I did have a lot of fun filming season two and it was wonderful to build her character for that."
GU: What have been some of the craziest season three that you've heard so far?
VT: "I keep seeing this theory that Rue is dead and she's looking at life now. That would be if she's like a ghost or something, I don't know."
GU: What has been the most challenging part of being part of Euphoria while also balancing your life as a student and young adult in this world?
VT: "I'm just trying to graduate on time, but also trying to have a career at the same time, get money, make money. I guess the challenging thing is learning how to time manage and learning what I can do without and what I can do with."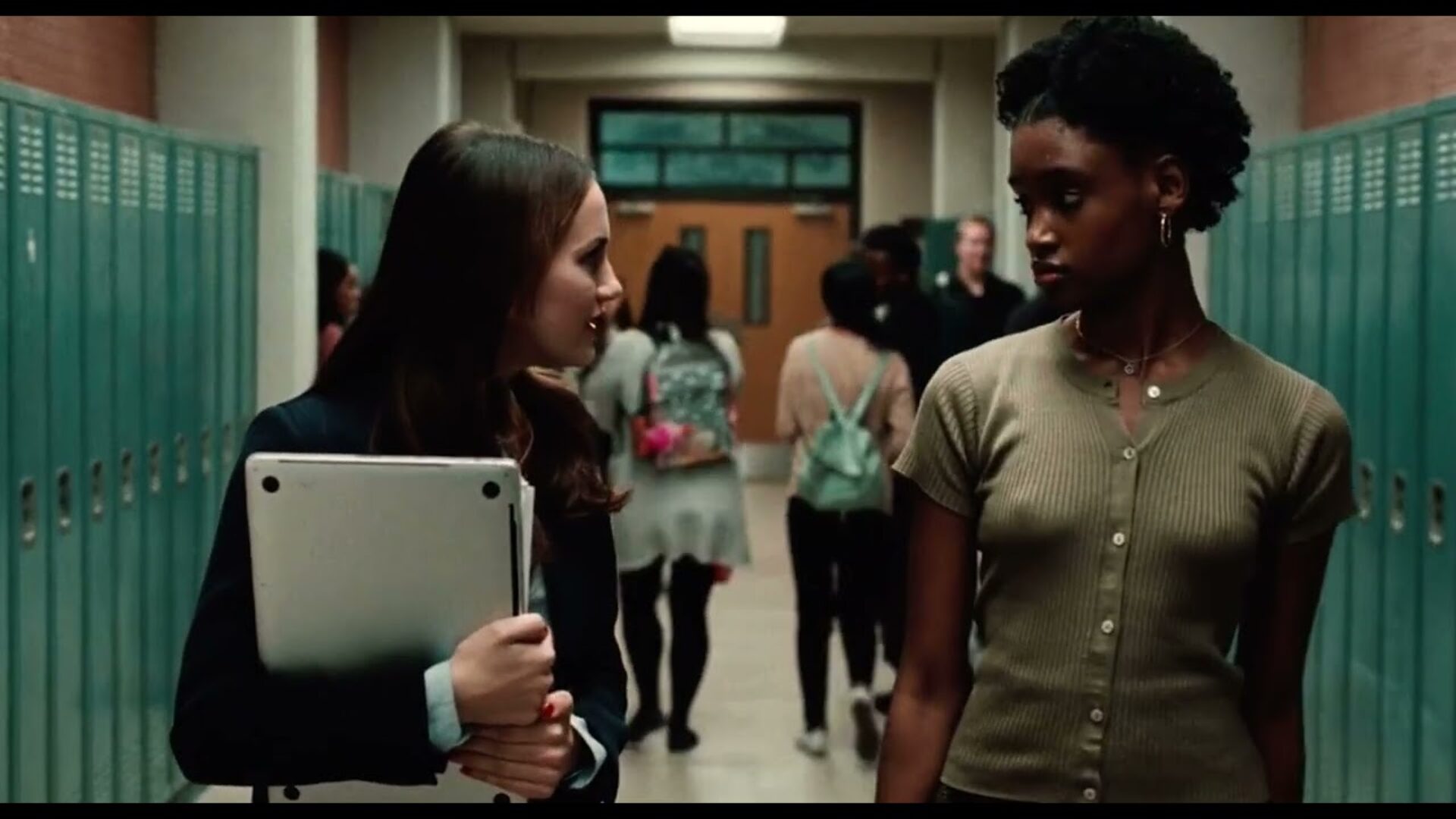 GU: When it comes to representation, how do you feel being a Black girl in this entertainment world and seeing where the industry is going?
VT: "I feel like I want to see more, especially with different skin tones. There are so many skin tones that Black people have and I haven't seen all of them yet on TV or in movies. And I'm ready to see that."
GU: As far as your career goes, what other projects would you want to be a part of? Action movies, dramedies?
VT: "I would definitely want to do animation. I'm an avid reader and I see that they're doing a movie of Parable of the Sower. There's a character with a high voice. so if you hear me and you're casting it somewhere – hi."
GU: If you and Bobbi could have a conversation, what advice would you give her and what do you think she would give you?
VT: "I would say, 'Girl, the theater club didn't want you in Oklahoma, but look at you again. You made something creative. You made something original – good for you.' Then Bobbi would tell me 'Girl, calm down, you're almost there. You're almost done.'"
Check out the official Euphoria season finale featurette below, where actress Zendaya discusses the significance of Lexi's play to Rue's character.
Photo Credit: Eddy Chen/HBO