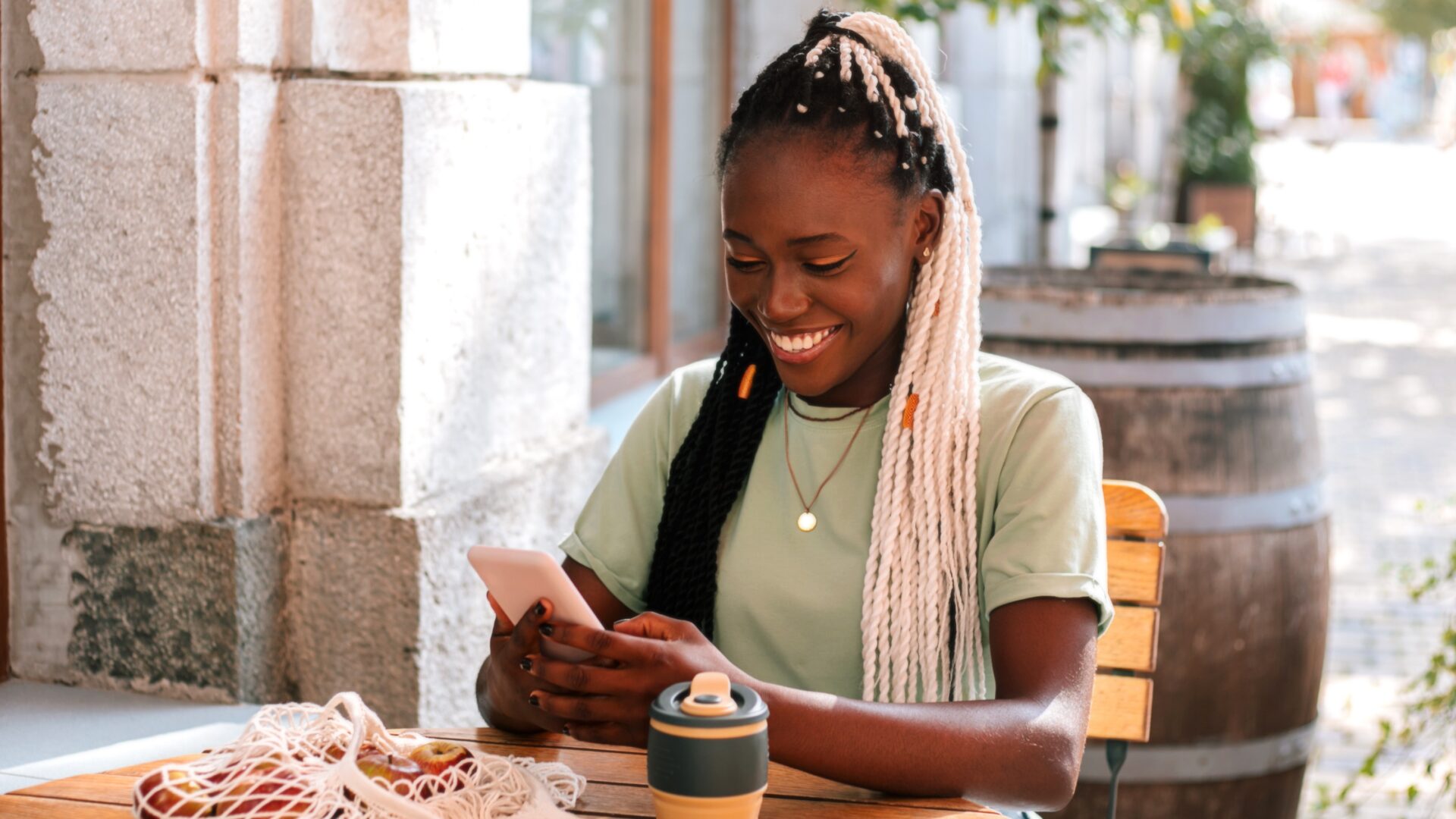 The Signs That You Should Detox Your Social Media Feed, And How To Do It
We spoke with Licensed Social Worker and Psychotherapist Nadia Addesi about mental health and social media
Have you ever accidentally fallen down the rabbit hole of TikTok until 2 AM knowing damn well you have to get up for school or work in the morning? Have you ever caught yourself liking a bunch of pictures on Instagram out of habit, and not because you actually care for the content you're following? What about following a trending topic on Twitter to get all the tea about the latest hot gos alert regarding your favorite celebrities? Believe me, we've all been there, succumbing to the temptations of social media, but just because you're not alone doesn't mean we shouldn't break the cycle.
According to recent research commissioned by The Dove Self-Esteem Project, 2 in 3 girls are spending an hour or more on social media per weekday which is more than they spend with friends. "While social media can be a place for creativity, self-expression, and connection, not all experiences are positive – with 1 in 2 girls saying that toxic beauty advice on social media causes low self-esteem," said Nadia Addesi, registered social worker and psychotherapist, to Girls United. "The #DetoxYourFeed movement aims to address these concerning findings by [one], helping parents and teens to understand how harmful toxic beauty advice on social media can be, and [two], helping them take action to make their experience online more positive."
Household beauty brand Dove recently launched its #DetoxYourFeed campaign in an effort to "expose the insidious nature of toxic beauty advice in teens' feeds," according to a press release sent to Girls United. During their research, the Dove Self-Esteem Project actually uncovered that 7 in 10 girls feel better after "unfollowing idealized beauty content" on their social media feeds and explore pages. With the #DetoxYourFeed campaign, Dove is encouraging teens to detox their social media and empowering them to define beauty standards in their own way.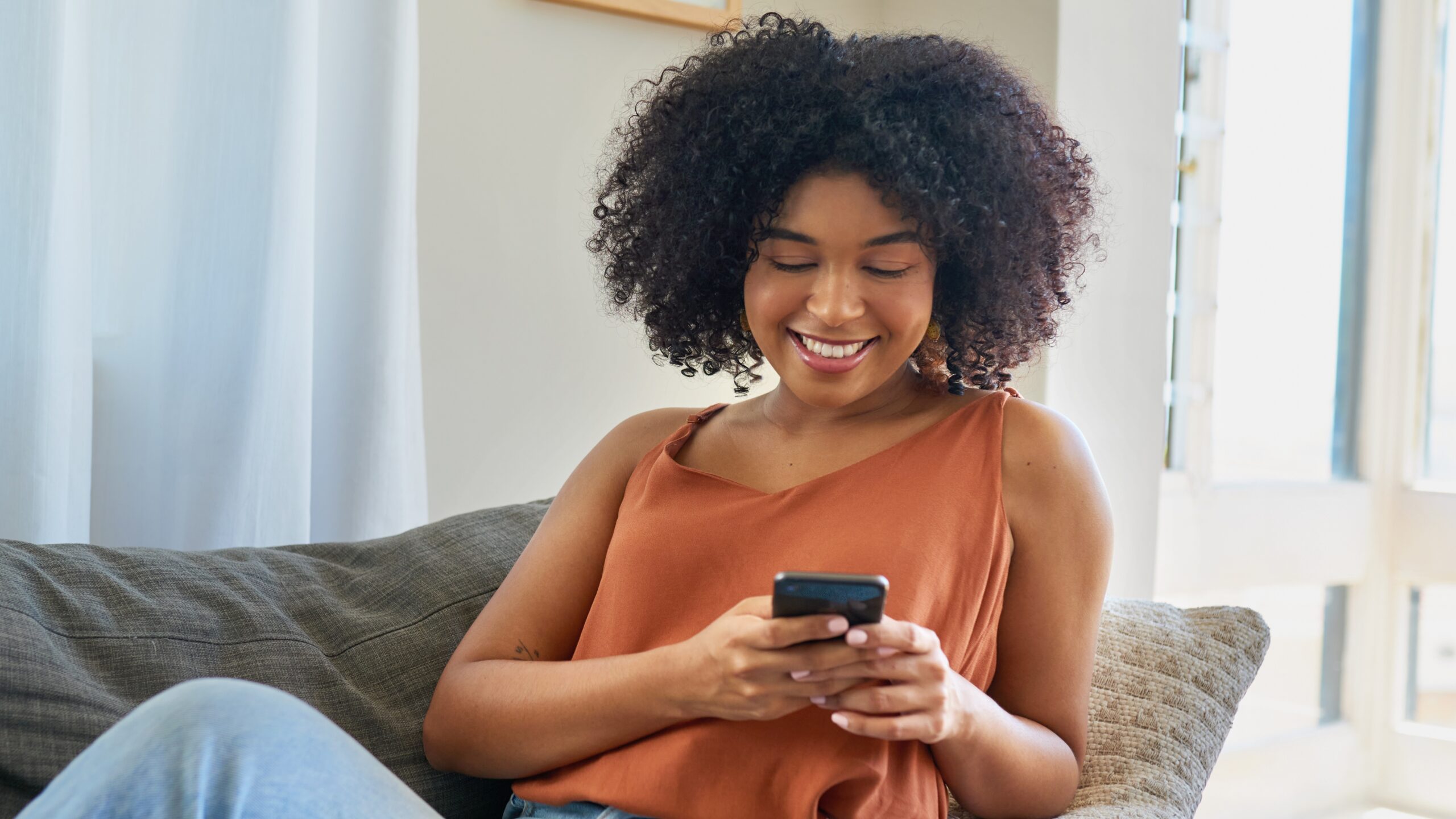 "I truly believe social media has played a huge factor in impacting mental health awareness and practices for Generation Z. To start, we are talking about mental health today more than we ever have in the past. Social media websites give us all the opportunity to have accessible and digestible content at the tip of our fingers, every single day," Addesi continued to GU.
She noted that when she first began her practice as a psychotherapist, there was a high demand for mental health resources and education amidst booming conversations sparked by Gen Z about self-awareness and mental wellness. "While social media can be negative, there is this side to it that can help us build our own communities and contribute to our healing and positive mental well-being if it is used in a healthy way, with boundaries. Personally, I have seen Generation Z become extremely open about their mental health struggles and supportive of their peers. Their authenticity allows for those around them to feel less alone."
Girls United got the scoop on all things detox and social media from Addesi and Dre Brown, Dove Self-Esteem Educator. Take a look at the tips below about best practices for detoxing your social media, and setting boundaries to detox your life in order to achieve balance.
Girls United: What are some of the best ways that Gen-Z'ers can start 'detoxing' their social media feed?
Addesi: "The Dove Self-Esteem Project has some super easy tips they created to support parents and empower teens to detox their feeds and promote a positive experience on social media. Identify toxic beauty advice in your social media feed and unfollow posts, videos, etc. that don't make you feel good. Start with one unfollow and check in to see how it makes you feel in a few days after not seeing those posts. If you're unfollowing content that makes you feel bad, go ahead and follow accounts that make you feel good or contribute to a positive vision of beauty on social media – this will hack your algorithm so you can see more of this type of content in your feed. My personal favorite tip is to: Find a community within social media. We are able to heal and grow in communities and as we know, so much of our time is spent online. There are so many incredible communities where we can create positive interactions and find support that brings us joy and lifts us up."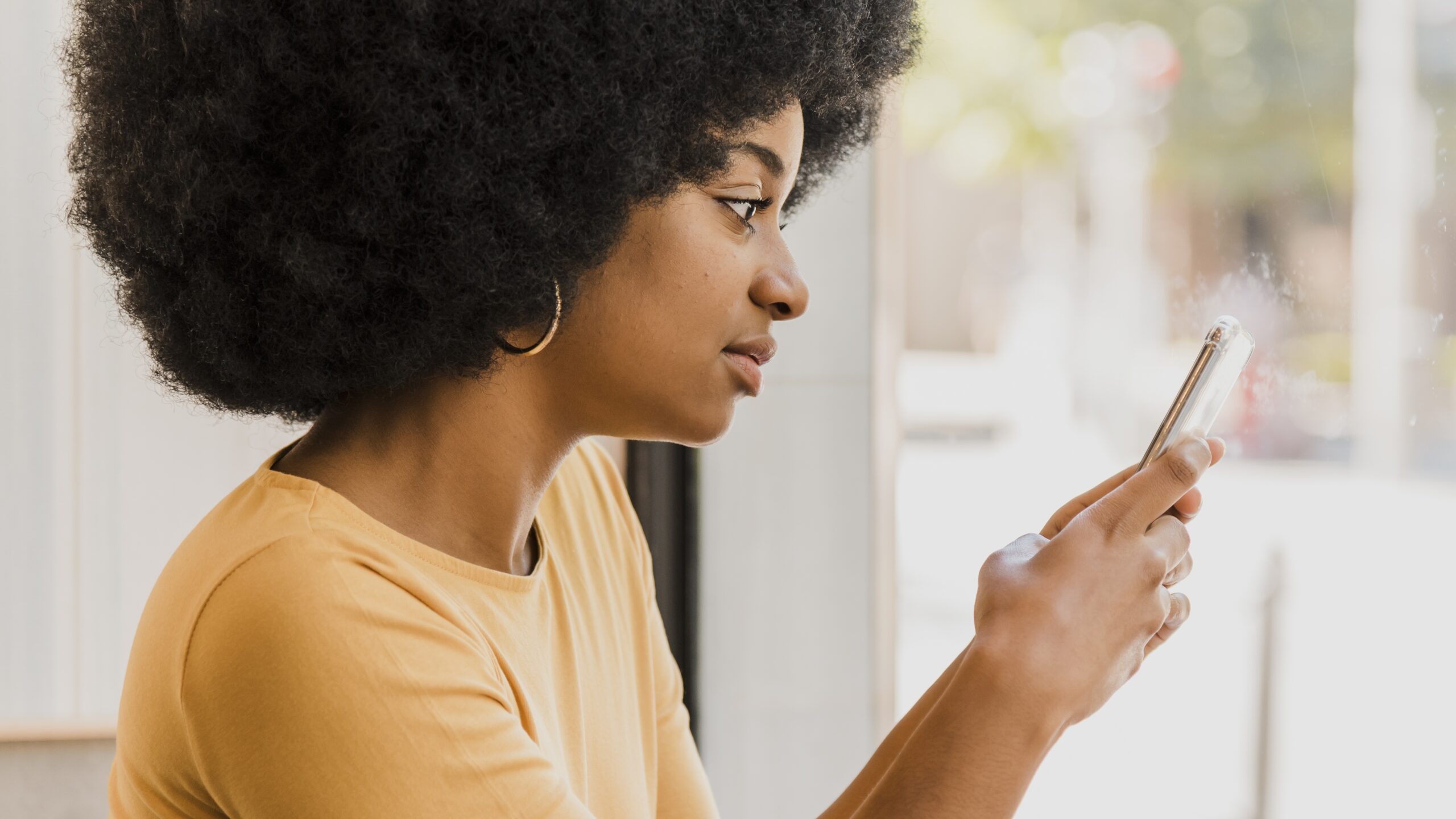 GU: How does self-love and beauty go hand-in-hand?
Brown: "Beauty at its core is about appreciation and reverence for what you see and feel. In promoting self-love and tools that help cultivate and sustain it, we get to help those our content reaches to define that appreciation on their own terms and in healthy ways that extend far beyond mere aesthetics — offering them the power to push beyond narrow euro-centric appearance 'norms' to truly celebrate individuality and inclusivity."
GU: What about life? What are some practices that Gen Z can implement into their day-to-day routine to set boundaries and detox toxic energy from their life?
Addesi: "Boundaries with other people are important, but the boundaries we set with ourselves are how we continue to build self-trust and self-esteem. I think the same rule we apply to social media boundaries, can be applied to our in-person interactions and relationships. If someone is contributing to your negative feelings about yourself, you can set boundaries with this person. Ask them not to say certain things, or comment on the way you look. You can also communicate that you need your space and reflect on how you feel once that space is taken. It is important to pay attention to how you feel around people in your life and reflect on any actions that may need to be taken once you are able to label and identify those feelings."
"On a positive note, I would also encourage using your support systems and community when you are feeling low. There are people in your life who contribute to your joy and make you feel better overall. When things seem to be challenging or you have the urgency to isolate yourself, utilize these systems because they have your best interest at heart. I would also encourage setting boundaries from excessive news intake. It is important to stay informed, but these sources should be credible and should not consume your entire day. Limit how much you are in taking daily, and take breaks when it begins to feel too heavy."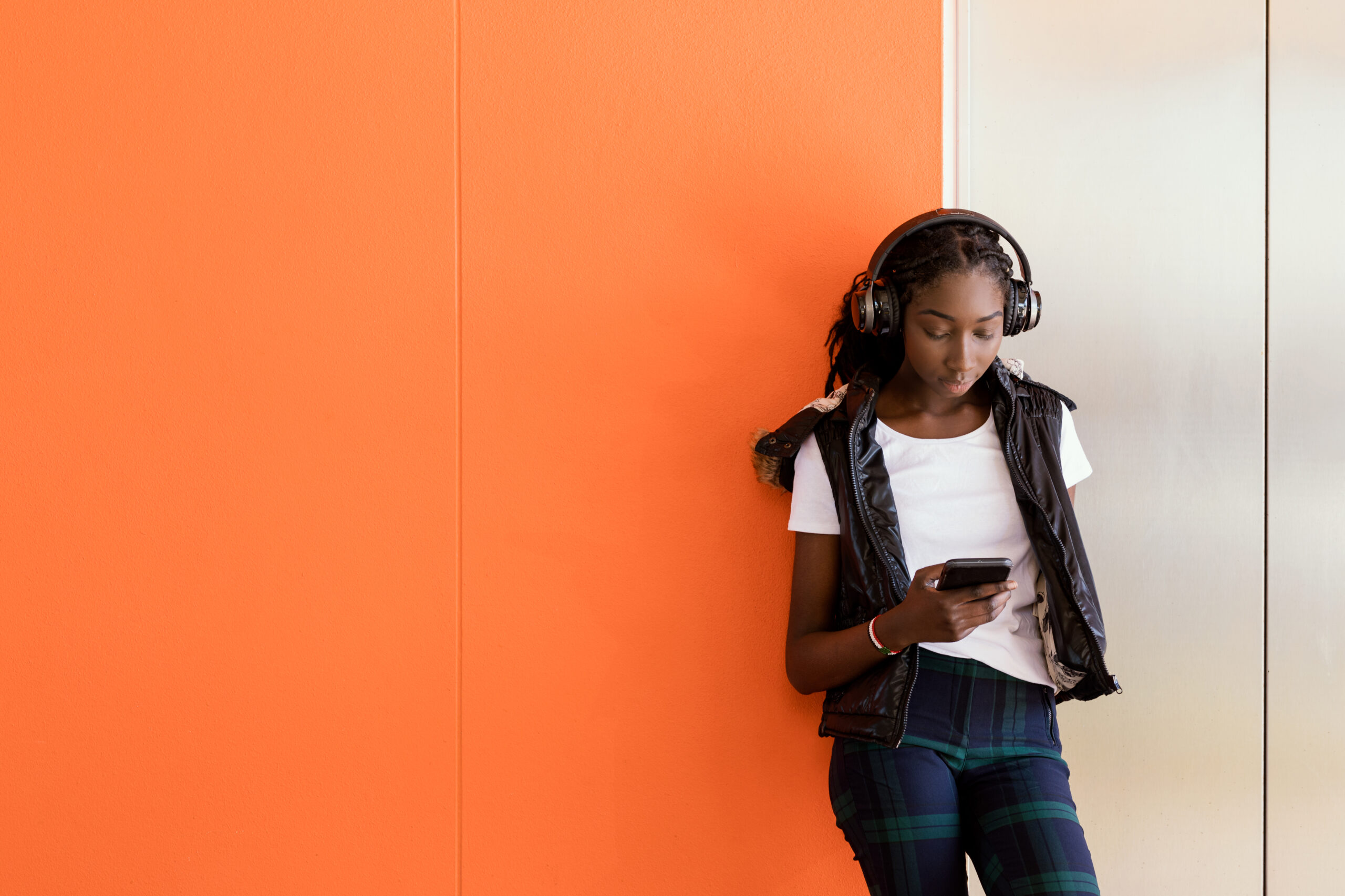 GU: How has Dove continued to prioritize mental health and wellness in their campaigns?
Brown: "For 18 years, The Dove Self Esteem Project has been committed to educating young people on body confidence and self-esteem. We are the number 1 provider of self-esteem education in the world and on track to reach a quarter of a billion kids and teens by 2030. To date, the DoveSelf-Esteem Project has already helped 82 million young people, and we are not done yet! What has changed in those 18 years is our relationships with our screens, as the amount of time we spend on social media has increased drastically. And, it is now known that some of the toxic beauty advice teens are seeing on social media can have damaging effect on their self-esteem. What they see online can impact how they see themselves."
"To help combat this, last year Dove started a conversation around social media with the #NoDigitalDistortion Selfie Talk campaign in partnership with Lizzo. This year, we're continuing our mission to make social media a more positive place for young people with the #DetoxYourFeed movement. Through this work and our efforts to drive The CROWN Act, Dove continues to prioritize the self-esteem and well-being of women and girls to create a future in which a positive relationship with beauty is universally accessible to all."
Photo Credit: LaylaBird via Getty Images