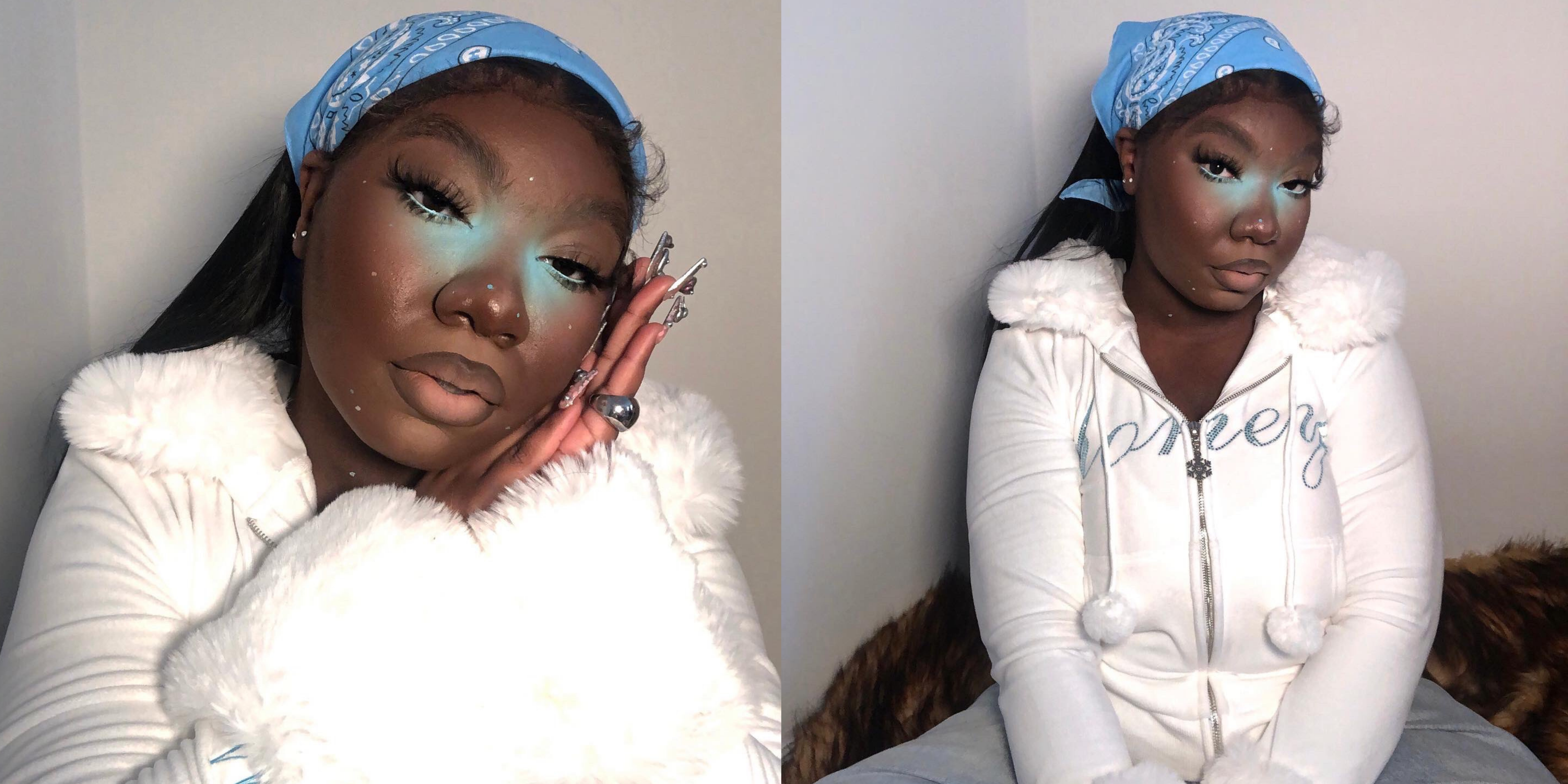 ColourPop Uses Uncredited Beauty Influencer Naezrah's Content For Paid Ads: 'I Wasn't Even Tagged'
"as well as one removed their credited video from tiktok. i'm tired," Naezrah tweeted.
*Sigh* We cannot express enough how Black creators set the trends, but are rarely, if ever, given the credit or dollars they deserve. Unfortunately, this beauty influencer's story is being told after she found out that beauty brand ColourPop was using her trends for paid advertising.
"Confused as to why colourpop hired creators to use @Neazrah's look for paid Ads instead of hiring and paying her?," tweeted a user named @BlondeTaki. Beauty influencer Naezrah, who consistently goes viral on TikTok, Instagram, and Twitter for her creative rainbow under eye makeup, responded by retweeting @BlondeTaki and noting that she 'wasn't even tagged' in ColourPop's content.
"i've seen people try and discredit my signature and i've been doing this type of stuff from the beginning of my makeup journey. i have looks that date back to 2018 (and prior to makeup posting ) of me doing colored undereyes," Naezrah stated on Twitter. Girls United reached out to Naezrah for a statement.
"The way she's been starting trends for years and people STILL try discredit her..like she didn't carrying 2018-2020 on her back with trend after trend and even now her creativity starts even more trends," tweeted one user. Another chimed in, "She's been a makeup visionary!!"
After fans of Naezrah and other beauty creators began to call out the brand for not crediting the influencer properly, @BlondeTaki chimed in again by suggesting that ColourPop "pay the OG creator and the other ads need to be removed." She continued, "I understand this happens to a lot of black creators and I'm so sorry." Naezrah later updated her followers to inform them about a call that she had with the ColourPop that following day, noting that "it went well."
"We went over where mistakes were made and pointers for the future so situations like this don't happen again as well as why it happened," Naezrah tweeted. While she didn't reveal too many details about the content of the call, fans of the influencer were happy to see that the conversation was productive, leaving her followers hopeful that the brand will continue to credit Naezrah and other Black creators for the contribution to beauty.
Photo Credit: Twitter/@Naezrah