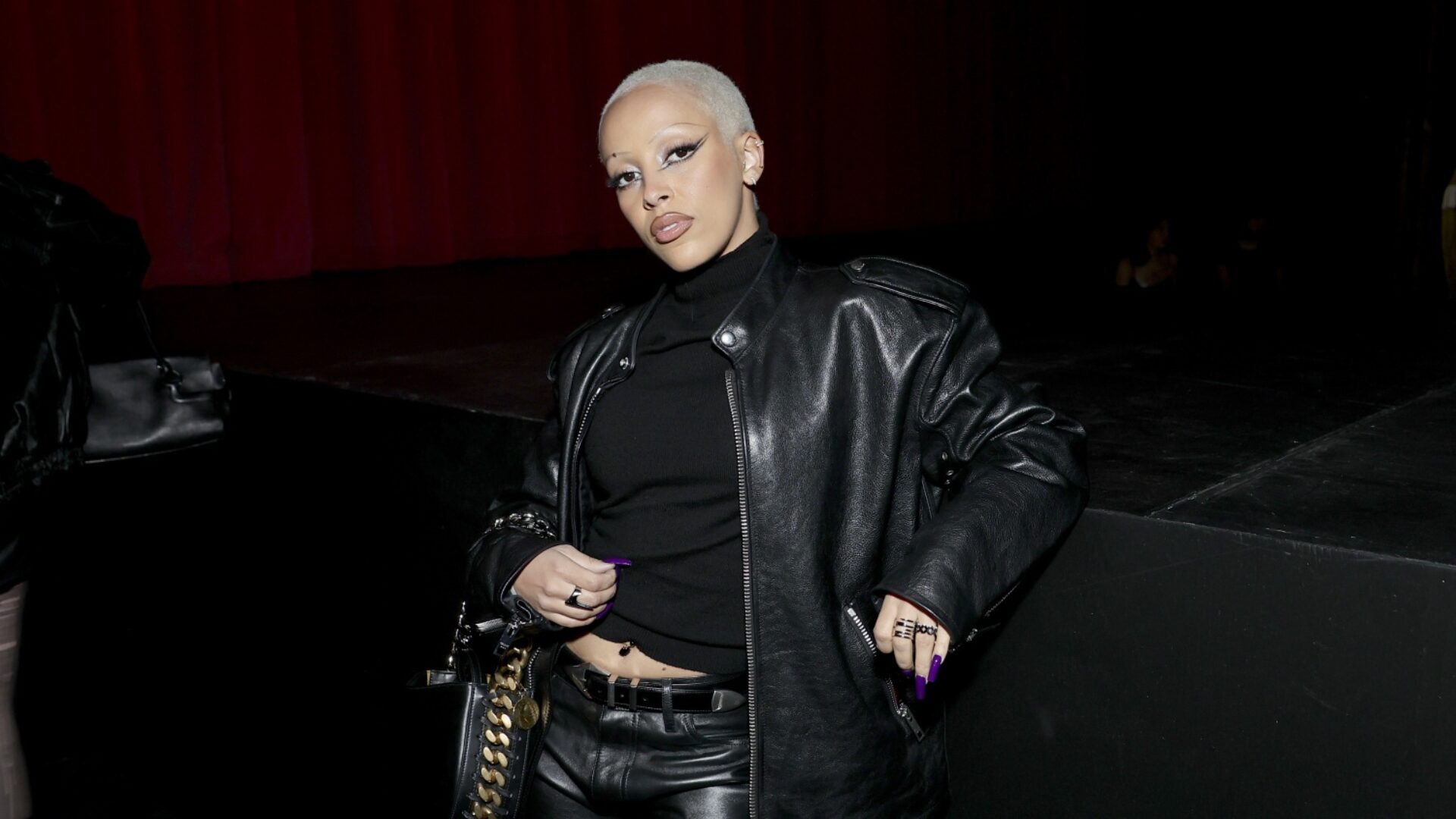 Doja Cat Teases Fans With New Album Title On Twitter
"DC4 has a title now," she tweeted.
In classic Doja Cat fashion, the raptress offered her off-the-wall transparency updates on Twitter while she's been MIA from music. The Grammy-winning artist tweeted, "got my t-tties done and my cl-t bedazzled" and her kittens began to ask questions about her surgery. 
The "Rules" rapper detailed she's four days into recovery and revealed she underwent liposuction. "I got lipo, so my thighs hurt a lot if I move too much, but I'm healing really fast," she said.
Though Doja has been missed in music, she hinted that her fourth studio album is on the way. "DC4 has a title now," she tweeted. The 27-year-old proceeded to tweet #hellmouth and started answering fans' comments. She denied the album is centered around punk rock or alternative music, so we're just going to keep guessing. 
Her critically acclaimed third album Planet Her dropped in 2021 and catapulted her to popstar status. "I think in the beginning, I was just trying to be solid and be what a pop artist already was: what I'd seen on TV and what I thought was the right thing to do, But as I move on into this Planet Her era, I want to introduce things to people as opposed to just re-create and rehash. It's just more inspiring to start from a more innovative spot," Doja told Billboard.
With this new era beginning, we couldn't be more excited about what the "Kiss Me More" singer has in store for her fans this year. 
About Kenyatta: Clark Atlanta University and Medill School alumna Kenyatta Victoria is the Girls United writer covering everything from news, pop culture, lifestyle, and investigative stories. When not reporting, she's diving deep into her curated playlists or binging her favorite comfort shows.