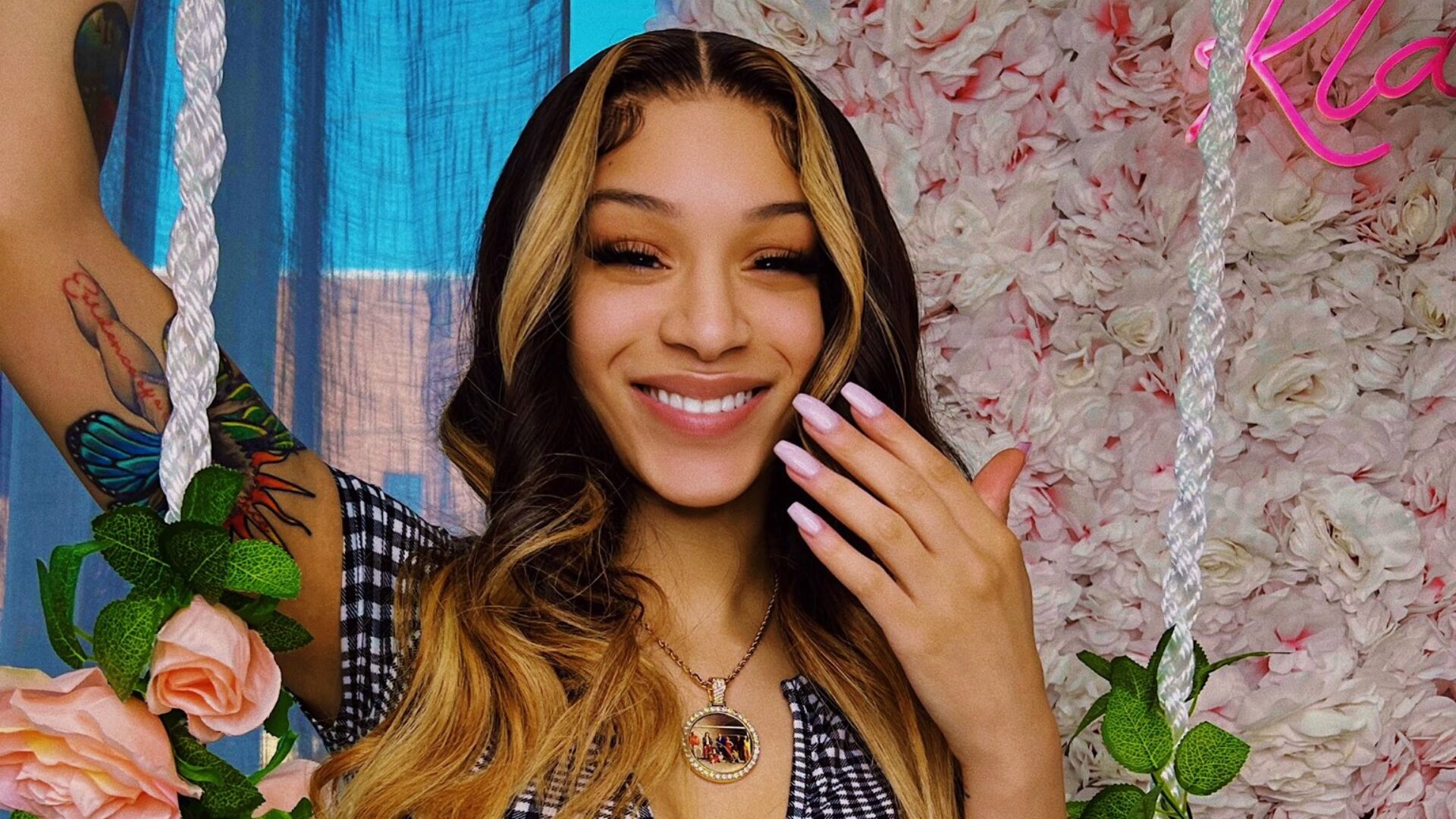 Deyjah Harris Opens Up About Self-Harm And Her Mental Health Journey
The 20-year-old wants to break the stigma attached to self-harm.
Trigger Warning: Self-Harm, Suicidal Ideation
Deyjah Harris, daughter of rapper and ATL actor T.I., took to Instagram to open up about her journey with mental health and share her experience with self-harm. The 20-year-old decided to raise awareness on March 1st, which is International Self-Injury Awareness Day.
"I need you to see that if I can be brave enough to share this part of myself/my journey with the world, then you can too," she wrote in an Instagram post. "A lot of people don't talk about the fact that there are multiple forms of self-harm, so for those of you that can't relate to cutting but you can relate to other forms, I see you too and you're not alone."
Self-harm occurs when a person chooses to deliberately hurt themselves. It is done as a coping mechanism for emotions such as overwhelming anger, frustration, or pain, according to the National Alliance on Mental Health. Feelings of shame and guilt are commonly associated with self-injury and can lead to individuals isolating themselves. Self-harm isn't always obvious. According to the Mental Health Foundation, over-exercising, misusing drugs or alcohol, not eating, getting into fights, and having unsafe sex can also be forms of self-harm.
On Instagram, Harris also addressed the stigma attached to self-harm and advocated for the importance of speaking up as you never know who could be struggling with similar feelings.
"Don't you dare spend the rest of your life hiding who you are/what you've been through. I don't care if you think people will judge you, if you think people will think you're not right in the head, if you think it'll make people love or like you less, or if you think people will say you're doing it for attention, you deserve to share your story… when or if YOU'RE ready," Harris wrote. "Your story can + will save so many lives and you don't even know it yet."
Harris also addressed the stigma attached to mental health in the Black community. "You are seen, you MATTER, and you deserve everything good in the world. don't you ever forget or doubt that….take care of yourself, ok?" she concluded her caption.
Harris has been open about her journey with mental health in the past. In March 2020, she uploaded a video on YouTube speaking out about her mental health. "Please don't let this give you the idea that you won't get better. It's really just about healing you and your inner child to prevent any open wounds from carrying into adulthood," she said. Harris decided to keep private details of her journey in order to protect herself. She also shared tips for dealing with anxiety such as practicing self-care and brushing aside other people's opinions.
Breaking the silence of mental health and self-harm can be a difficult process. It's why we applaud Harris' openness in order to help others who may be having a similar experience.
"No matter where you are with your recovery, your current situation doesn't make you incapable of creating a new reality for yourself," she wrote in a Google document aimed at her followers. The 20-year-old also detailed all the steps someone can take to help someone who may be struggling. "If you are aware of the fact that someone is dealing with mental health challenges, please do not wait to reach out to that person," Harris added.
If you self-harm or if someone around you is, you can call the NAMI helpline at 800-950-NAMI or text "NAMI" to 741741 if you need immediate assistance.
Photo Credit: Instagram/Deyjah Harris