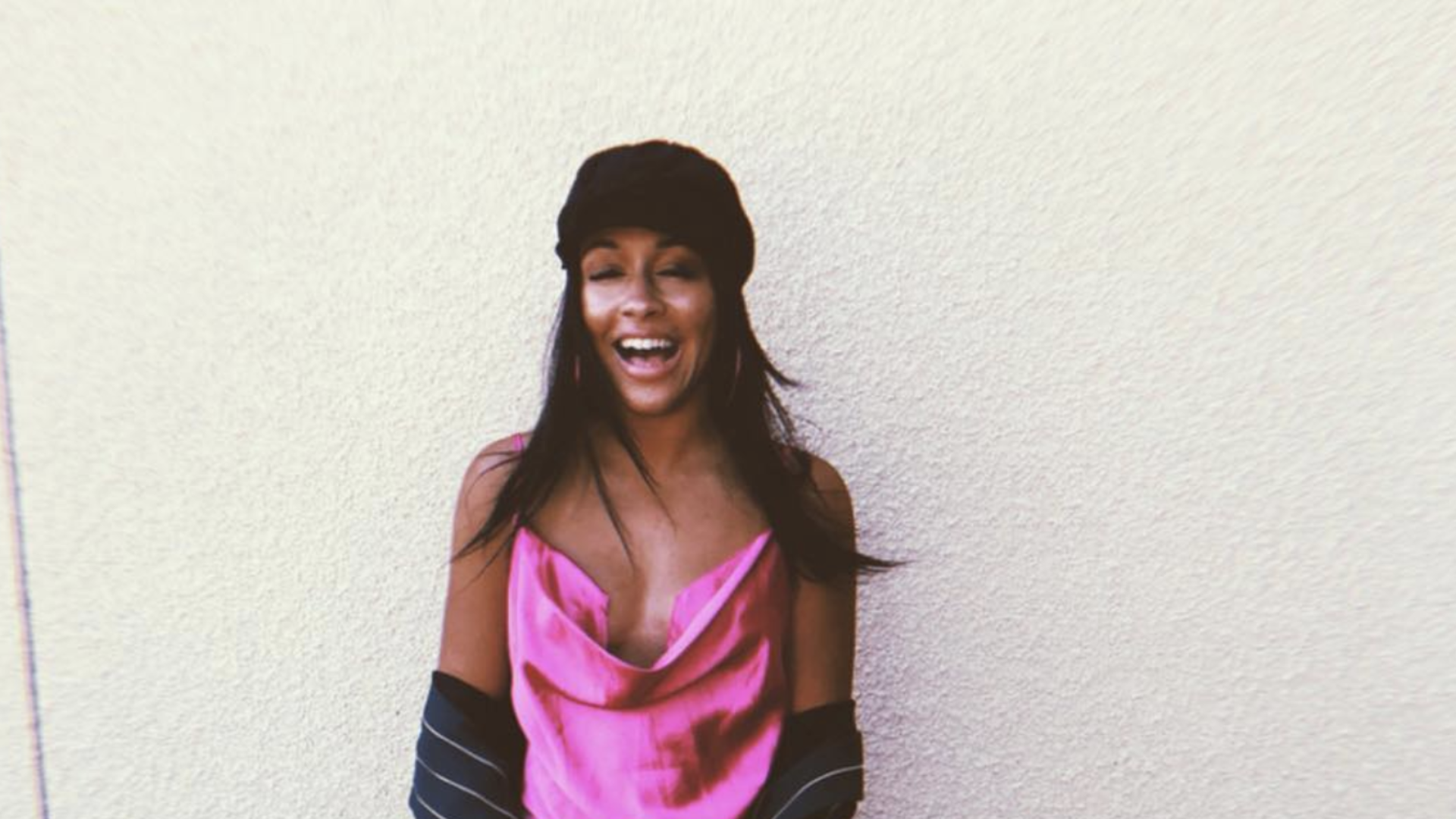 Meet The Black Woman Who's Destigmatizing Vulnerability
The recent Pepperdine University graduate spoke with us about her healing video series, "PeppTalks."
Lexi Cardoza is the creator, host and executive producer of Pepp Talks, Pepperdine University's video series all about having tough conversations on life.
After realizing that she needed to confront her coping mechanisms head-on, and wanting to encourage her peers to do the same, Cardoza presented the idea of PeppTalks to her university. The show's purpose has always been to get to the heart of the things that plague us and destigmatize conversations about them. She knew that certain topics are traditionally off-limits, especially in Black and academic circles, but she has remained diligent about opening healing dialogue.
After getting the approval of Pepperdine, Cardoza assembled a team and got to work. Since then, she's been able to produce episodes focused on red flags in relationships, self-love and turning pain into your superpower. Even though she graduated in May 2020, Cardoza is as serious as ever about PeppTalks, and has a plan in place to keep it going.
We spoke with the young advocate about what exactly inspired her to begin PeppTalks, what she plans on how she made it happen and more.
Read our interview below.
Can you tell us how you came up with the idea for PeppTalks?
It's been about a year since I kinda started conceptualizing it. So this is the end of my junior year, and I was just going through a super tough time in my life. It was very transitional, like I had some friendships kind of just die out and so I was just a hot mess.
I started to realize that a lot of the time in my life, [when] I would go through anything painful or uncomfortable, I would really usually just run away from that and find a distraction. Or find something that would kind of just make it go away for the time being. But this time, I saw it and was like 'You know what? I've done that a lot and it's never done anything for me.'
I was also watching a lot of Red Table Talk and for me, that was something that was very helpful because I felt like I could really relate. But I felt like a lot of people my age might not necessarily and I couldn't think of anything else that was really similar for Gen Z.
How did you bring it from ideation to reality?
I said, 'Okay, I've always wanted to be a TV show host, so why not just create my own?' I came up with a ton of topics that I would want to talk about, based on some things that I've experienced. So, for instance, we did mental illness, domestic violence, addiction, self-love, and kind of the concept of being uncomfortable and how it leads to immense growth and self discovery. I probably spent about six months getting everything together.
And then in September [2019,] I came back to school and started filming all of the episodes. Luckily, Pepperdine has like a media production cohort type thing, where they actually fully produce stuff students pitch. Once I pitched it to them, they loved it and so they decided to produce it.
[F]rom there, when it came to creating the actual episodes, I reached out to people just around campus. I didn't know any of them, but I wanted to find people who would be willing to talk about some of these things. These things are never talked about and that was kind of the whole point of PeppTalks anyways—to kind of take away some of that shame by educating people through personal testimony.
The episodes were very conversational, because that's what I wanted. I wanted to really just put a face to these issues, and make it chill and relaxed. Rather than throwing statistics or facts, I wanted it to be actual storytelling.
What are some of your aspirations now that you've graduated?
My ultimate goal is to really keep working on PeppTalks. That's something that I'm just super passionate about. I feel like it took me a while to find my passion, but once I [did,] it's something that I literally work on all the time. I always come up with authentic and genuine content, and I really love that.
I would love to one day build it into an organization and keep hosting the show. Until then, because that will take a lot of work, I'd love to work with either an organization or just a company that like our values are aligned. Something that I really enjoy doing and doing impactful work. That's definitely one of my top priorities.
I saw that you attended the Forbes 30 Under 30 convention in Detroit and I know that was a career highlight. What have been some of your proudest moments over past couple of years?
Seeing the impact that I've made. Anytime I would talk about my personal story or anything, having people share their story with me afterwards is something that I'm really proud of. It took me a very long time to be comfortable sharing that, and every time I do talk about anything, it's always uncomfortable.
One time in particular, I shared my entire story with a group of people at Pepperdine. This kid after literally DM'ed me and said "Thank you so much for sharing," and he shared his whole life story with me. It's something that you don't ever really see.
This interview has been edited for clarity.
Photo credit: Source