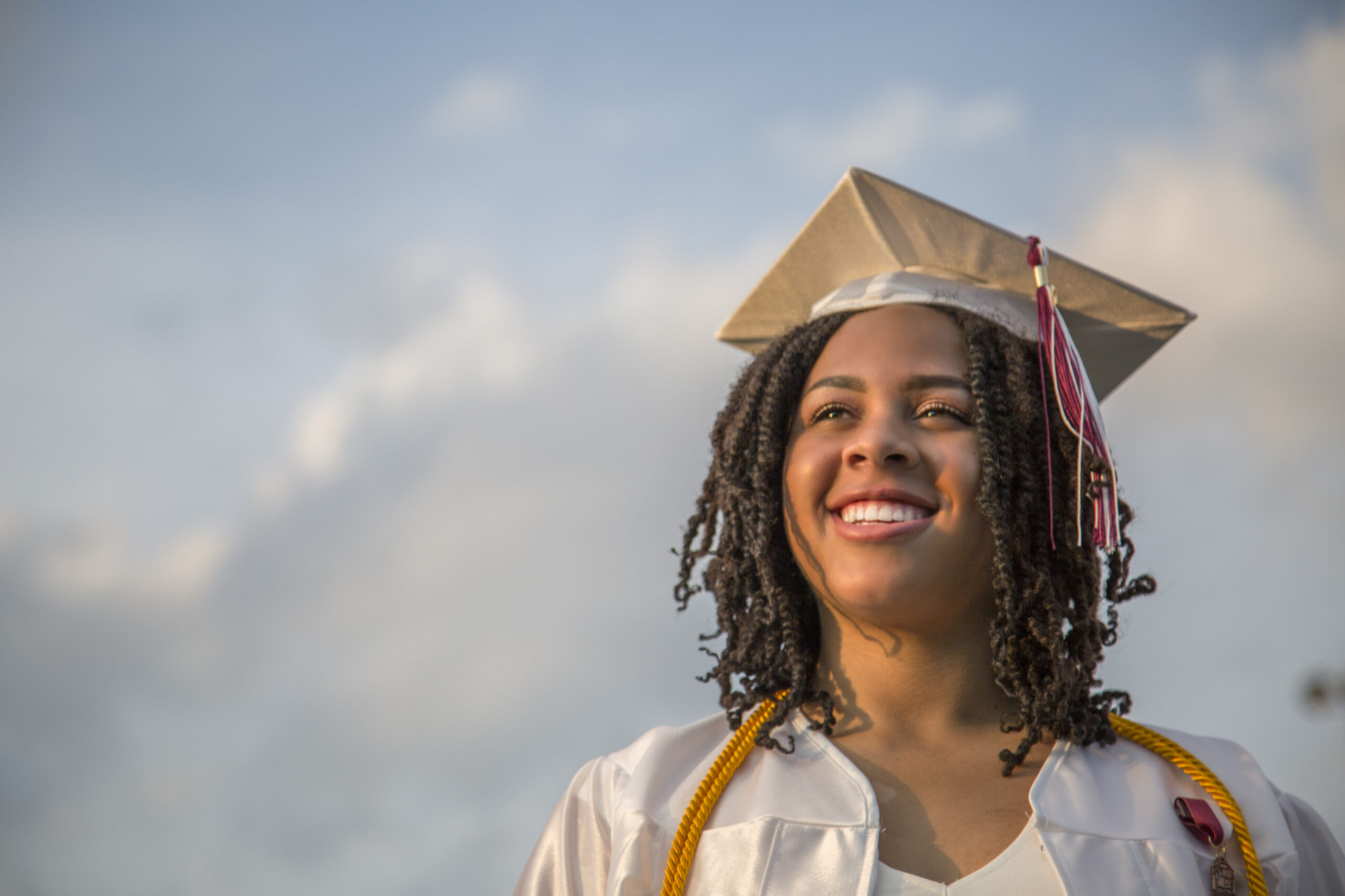 Here's A Complete List Of College Scholarships For Black Girls
Girls United created a list of scholarships for Black girls. We included criteria, as well as a few tidbits, to make your application stand out.
If you're a high school senior, then there's a chance that you've already been accepted into multiple colleges. (Congrats, girl!) But we're sure that a little extra cushion on your scholarship fund wouldn't hurt. So, we've made a list of scholarships for Black girls!
You don't have to wait until you're a high school senior to start applying for scholarships. It's actually best if you start applying as early as you can, so you can stack scholarships and enter your final year of high school with a head start.
Also, you can continue to apply for scholarships once you're in college. Some scholarships are even exclusive to students who are in their third or fourth year of their undergraduate studies.
Scholarships are helpful tools all around. Applying for them helps you learn how to strengthen your essay-writing skills, as they encourage you to get to your point quickly and be clear about why you should be given the opportunity. Also, in Joi Wade's video on what you need to know about scholarships, she spoke about finding and working your "unique angle" or your special characteristic or experience that helps you stand out. Scholarship committees want to know who you are, so this is a great opportunity to play up your individuality.
Now that you know how to get the coin, below is a list of scholarships exclusively for Black girls.
Julianne Malveaux Scholarship
Named after the former President of Bennett College, this scholarship is for Black, female undergraduate students in their junior or senior year. You must have a GPA of 3.0 or higher, be a full time student and a U.S. citizen. You also have to major in journalism, economics, or a related field. Applications are open until April 30, 2020 and the amounts granted vary – but it'll be no less than $1,000. Apply here.
Mamie Earl Sells Scholarship Fund
Granted through the YWCA, the Mamie Earl Sells Scholarship is awarded annually to a Black, female high school student in the Greater Cincinnati/Northern Kentucky area. You have to have a 3.0, be in the top 33.3% of your class, and provide proof of college enrollment. The winning scholar will receive $1,000 and be assigned a mentor. Applications are due on January 15, 2020. Read more about the fund and apply here.
ULTA Beauty x Girls United Beautiful Possibilities Scholarship
Through the Girls United + ULTA partnership program, you'll be mentored by ESSENCE's Global Beauty Director Julee Wilson, as well as members of the Ulta Beauty team. If chosen, you'll be one of the six girls working towards building a joint capsule makeup collection that will be sold in ULTA! Of course, you'll also receive a $10,000 scholarship. Applications will be accepted until November 30. Apply here.
Dr. Wynetta A. Frazier "Sister to Sister" Scholarship
This special scholarship is for Black women who are over 21. Applicants can either be attending college for the first time, or returning to school. You must have delayed enrollment due to family responsibilities or personal issues (serious illness/injury etc.) Two winners are selected and granted $500. Email scholarships@nhbwinc.com for more info.
Photo credit: Getty Images/designed by Brooklyn White