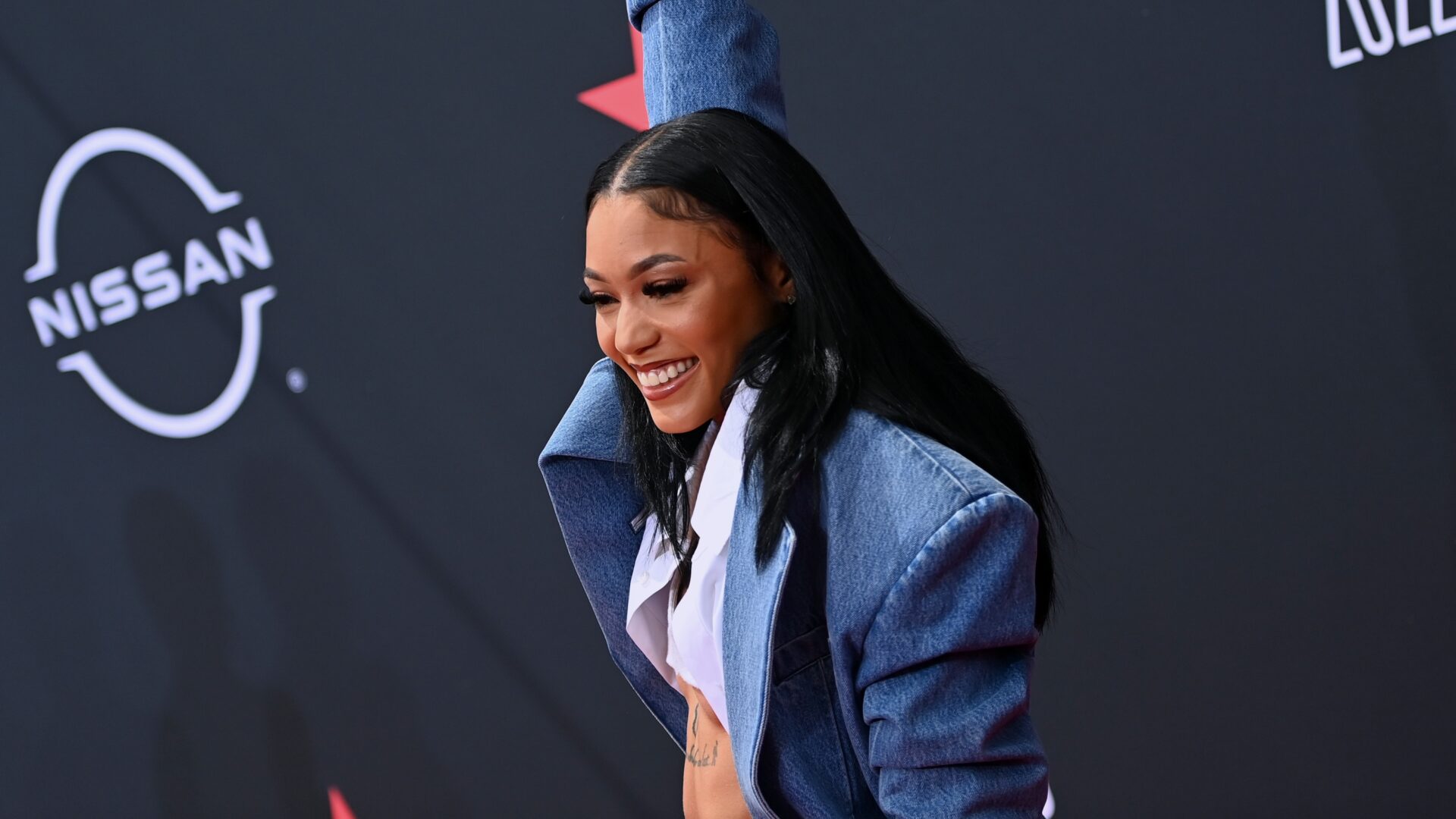 Coi Leray's Stylist Shares The Inspiration Behind Her 'Fearless' Denim Look At The 2022 BET Awards
The 'TWINNEM' rapper was styled by Matthew Mazur
If Coi Leray is going to do one thing on the red carpet, it's unapologetically flaunt her body – as she should. Leray, who recently dropped her highly-anticipated "Involved" single, entered the chat of red carpet fashion at this year's BET Awards 2022 with a denim-on-denim fit. Did we mention there was denim involved?
"Denim is for sure having a moment but for me, denim never left," said Leray's stylist Matthew Mazur exclusively to Girls United. "It's classic like a white tee shirt, a strappy sandal, or tuxedo."
"Coi always inspires looks by being a trendsetter, so I am always on the lookout for pieces that are unique and can't be worn by everybody else," continued Mazur. For this year's BET Awards, the rapper wore an Alexander Wang NY fit including the viola 65 slouch boot in denim, which retail at $950 USD. The look was also completed with an oversized boxy denim blazer from the Alexander Wang NY brand, which currently goes for $895 USD.
When asked how he would define the style of the self-proclaimed 'Big Trend Setter,' Mazur responded with "fearless, disruptive, [and] sexy." Mazur and Leray have collaborated before on custom, show-stopping looks including her Houston Pride performance in custom pieces from Tama Gucci, Roxanne Assoulin, I AM GIA, and POLOGEORGIS. The custom cropped tee read, "I went to pride and all I got was this gay ass shirt, which was custom made by Black Gen-Z designer and musician Tama Gucci.
"Coi's energy is unmatched. Her sense of humor and her ambition is truly inspiring," he told GU as he continued to praise the effortless collaboration between himself and Leray when it comes to putting looks together. Check out the "Blick Blick" rapper's full outfit below!
Photo Credit: Photo by Paras Griffin/Getty Images for BET