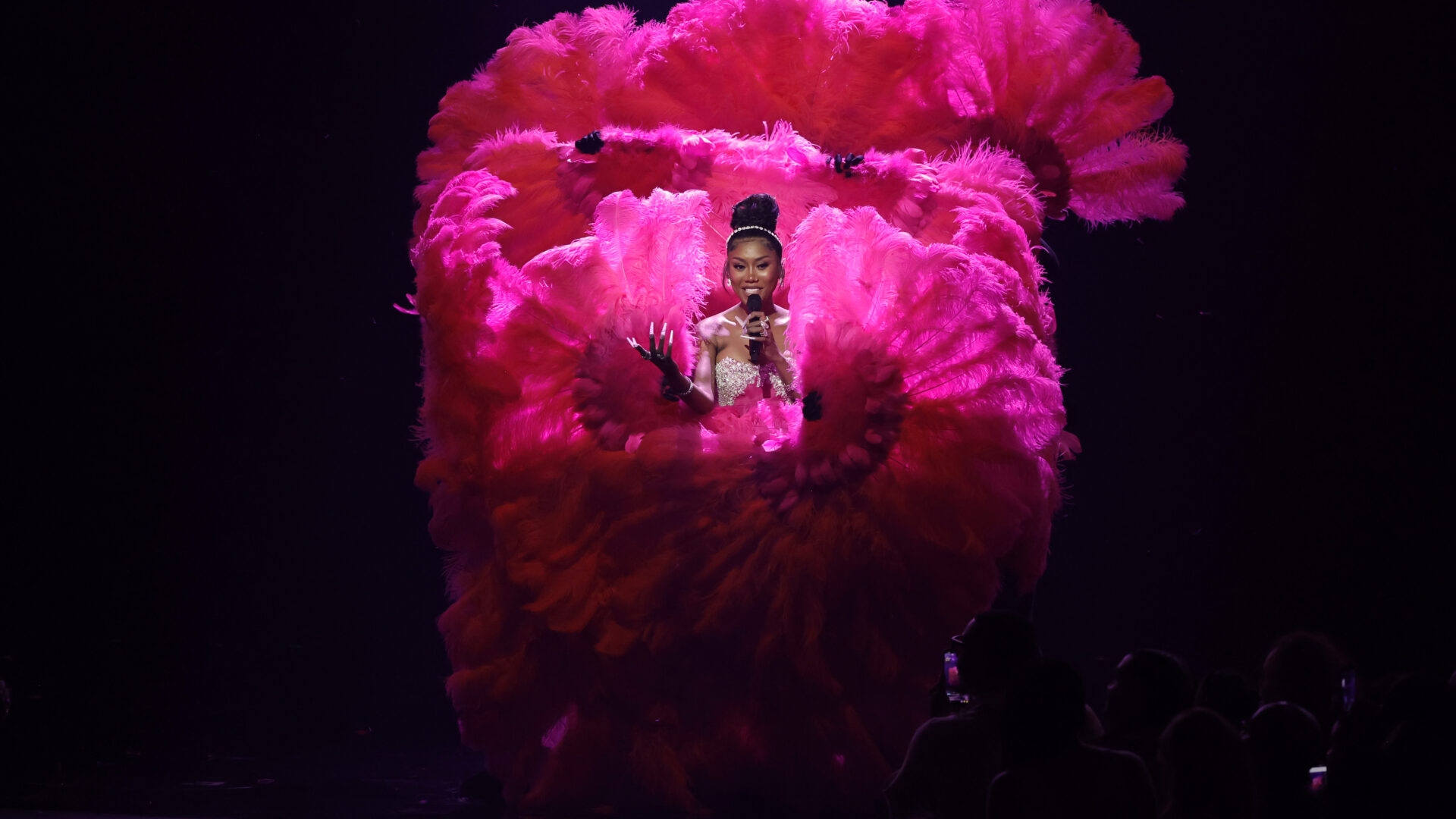 All Of The Unforgettable Moments From The 2022 BET Awards
The ceremony, which took place on June 26 in Los Angeles, was one for the books.
This year's BET Awards gave us a slew of notable moments. The ceremony, which took place on June 26 in Los Angeles, was one for the books – from unforgettable performances to eventful appearances on stage from the country's top artists.
Brandy surprised fans when she joined Jack Harlow on stage during the performance of his hit single "First Class." Brandy rapped her own original verse on the BET stage. Harlow kicked off his performance by performing "Poison" with DJ Drama and Lil Wayne. "Dream come true," tweeted Brandy following the performance. "Jack, thank you for such an amazing opportunity. Love for life," she added, also shouting out Lil Wayne.
Sean "Diddy" Combs was presented the Lifetime Achievement Award by Kanye West and Kenneth "Babyface" Edmonds. The award honors those "who have not only significantly shaped culture through their extensive careers, but who have also been transformative leaders that consistently inspire generations by setting a true standard of excellence," according to a press release and as reported by People.
Combs paid homage to his late partner Kim Porter. He performed "I'll Be Missing You" with Faith Evans and the Maverick City Choir, "Pass the Cîroc" with Busta Rhymes," "Gotta Move On" with Bryson Tiller, and "I Need a Girl." Artists such as Jodeci, Mary J. Blige, The Lox and Lil' Kim paid homage to his career.
Brandy wasn't the only performer to make a surprise appearance. Mariah Carey and YDB joined Latto on stage during the ceremony. Latto performed her singles "It's Givin" and "Big Energy," which was sampled from Mariah Carey's "Fantasy." Carey performed her part on the track's remix while YDB performed his father's verse from "Fantasy." The 2022 ceremony marked Latto's BET Awards debut. She took home the award for Best New Artist. 
Muni Long stunned during her burlesque-inspired performance. The 33-year-old singer and songwriter wore a pink gown while she opened her set with a snippet of her single "Time Machine." She then transitioned into performing the fan-favorite track "Hrs & Hers" and made us swoon with her impressive vocals.