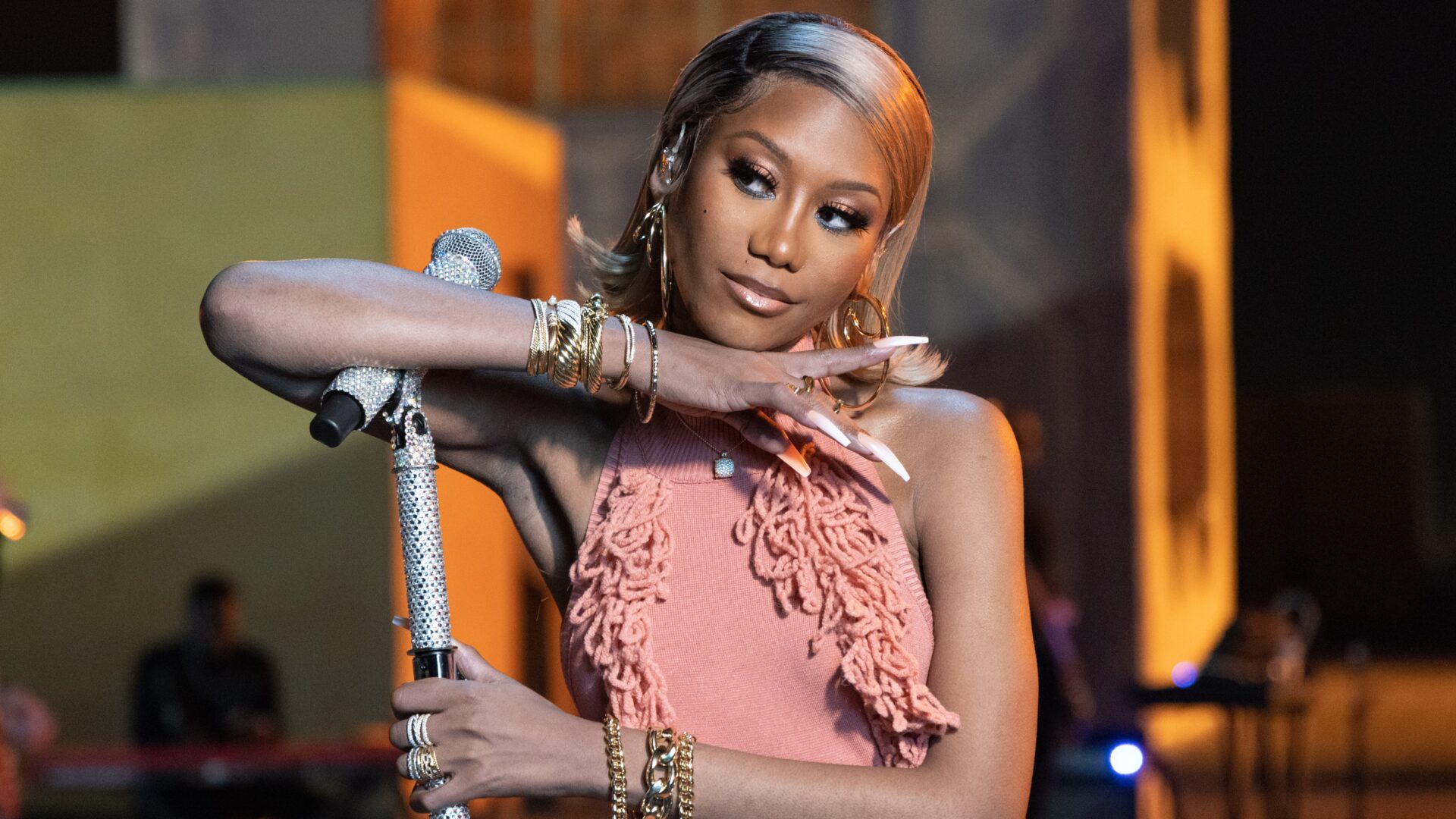 Muni Long Delivers Soulful Jazz Rendition Of 'Hrs And Hrs'
The performance is exclusively available on Amazon Music.
As part of Amazon Music's Amazon Originals series, the streaming platform tapped rising R&B star Muni Long to perform an original version of her viral hit "Hrs and Hrs" in downtown Los Angeles. Accompanied by a full band in the background, Muni Long croons over the redesigned rendition of her song in this never-before-seen performance video. As part of their content for Black History Month, Amazon Originals celebrated a variety of Black artists throughout the month of February including a cover of OutKast's "Prototype" delivered by up-and-coming Wisconsin newcomer Unusual Demont and Montreal-born, LA-based artist Chiiild's cover of Kid Cudi's breakout single "Day 'N' Nite."
Amazon Originals is described as Amazon Music's flagship series of original studio recordings, which features newly written songs, covers, remixes, and re-imagined versions of existing songs, from the most popular and buzzing artists around the world. As a song that marks Muni Long's first top 40 single as an artist on the Billboard Hot 100 and has collected 54.5 million U.S. streams to date as of February 1, according to Billboard, it's only fitting that the song becomes inducted into the Amazon Originals flow.
Introduced to the music industry as smash-writing songwriter Priscilla Renea, Muni Long has penned hits for music's most prominent names from Rihanna and Mariah Carey to Selena Gomez and Madonna. Some of Muni Long's most notable hits include "California King Bed" by Rihanna, "Worth It" by Fifth Harmony, Kelly Clarkson's "Love So Soft", Pitbull's "Timber", and "A No No" by Mariah Carey. "Priscilla is the name I was born with," read her statement in a press release. "I always wanted to be Muni Long though. She's fearless. She has intent. She is me." 
Her debut EP titled Black Like This brought attention to her work as a singer in front of the mic in addition to pushing her pen as a writer, where she adopted the stage name, Muni Long (pronounced "money long"). In 2021, Long released her highly anticipated EP Public Displays of Affection via her Supergiant Records. During an interview with Vogue, the artist explained about her alter-ego, "Muni Long is the part of me that I always needed. She's the protector of Priscilla." She also described Muni Long as a "new strong, fabulous persona through fashion."
Watch Muni Long's full performance on Amazon Music below, now available to watch on YouTube! The reimagined version of 'Hrs and Hrs' is exclusively available on Amazon Music.
Photo Credits: Amazon Music/Michael Tyrone Delaney