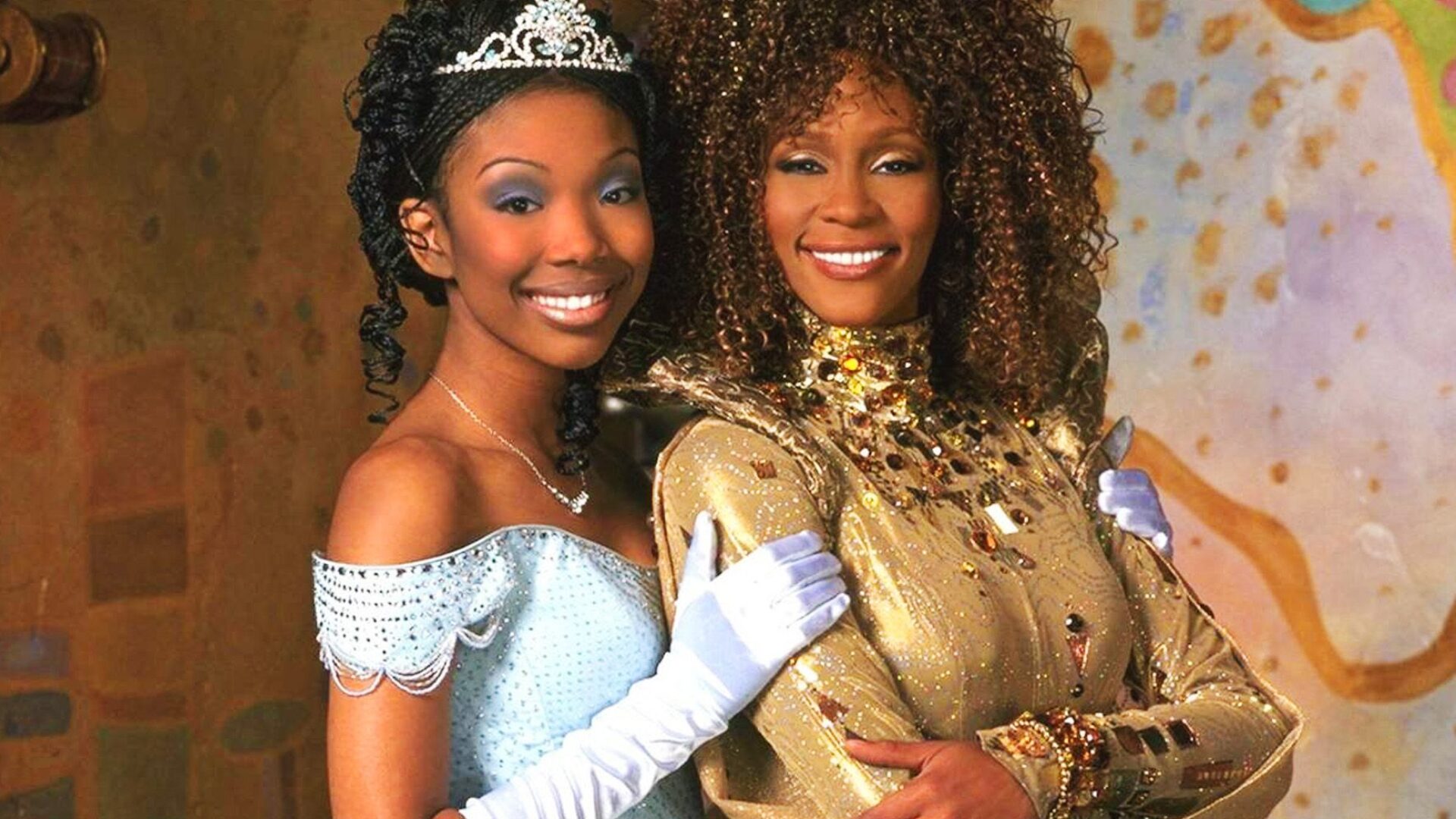 See How Brandy Honored Whitney Houston With Her Performance Of The National Anthem
On January 30, Brandy electrified as she performed the national anthem to open the NFC Championship game between the Los Angeles Rams to the San Francisco 49ers.
Brandy paid homage to Whitney Houston by sporting her take on the late icon's look during her 1991 Super Bowl performance. Houston's red, white and black tracksuit served as the inspiration for Brandy's Prada ensemble/
"Whitney's thing was, she was there to cheer on the New York Giants," Rickey Minor, Houston's longtime musical director, told Today in a February 2021 article. "She was there for that and after she performed, she wanted to be comfortable to go and sit in her box and relax and watch the game. So it's like not putting on the makeup and the gowns and stuff… it was really, I'm at a football game. I'm not at the Met," he added.
Not only did Brandy wear a similar outfit to Houston's, she also wore similar accessories, such as a small cross earring Brandy wore on her right ear.
Whitney Houston and Brandy both worked together on the 1997 version of Disney's Cinderella, in which Brandy became the first Black princess in Disney's history. Houston starred as the fairy godmother to Brandy's character. The two had a mentee-mentor relationship that became a sisterhood.
This year marks 10 years since Houston's death.
When it was announced that Cinderella was being added to a streaming service, Brandy told Entertainment Tonight that her relationship with Houston had changed her life.
See how you can watch "Cinderella" here.
"She has changed my life forever and she's gonna change so many others that never really got to see her in her prime," she said. "I'm so glad that they're gonna see her in this light. This is the light that she should always shine in."
Watch Brandy perform the national anthem below.