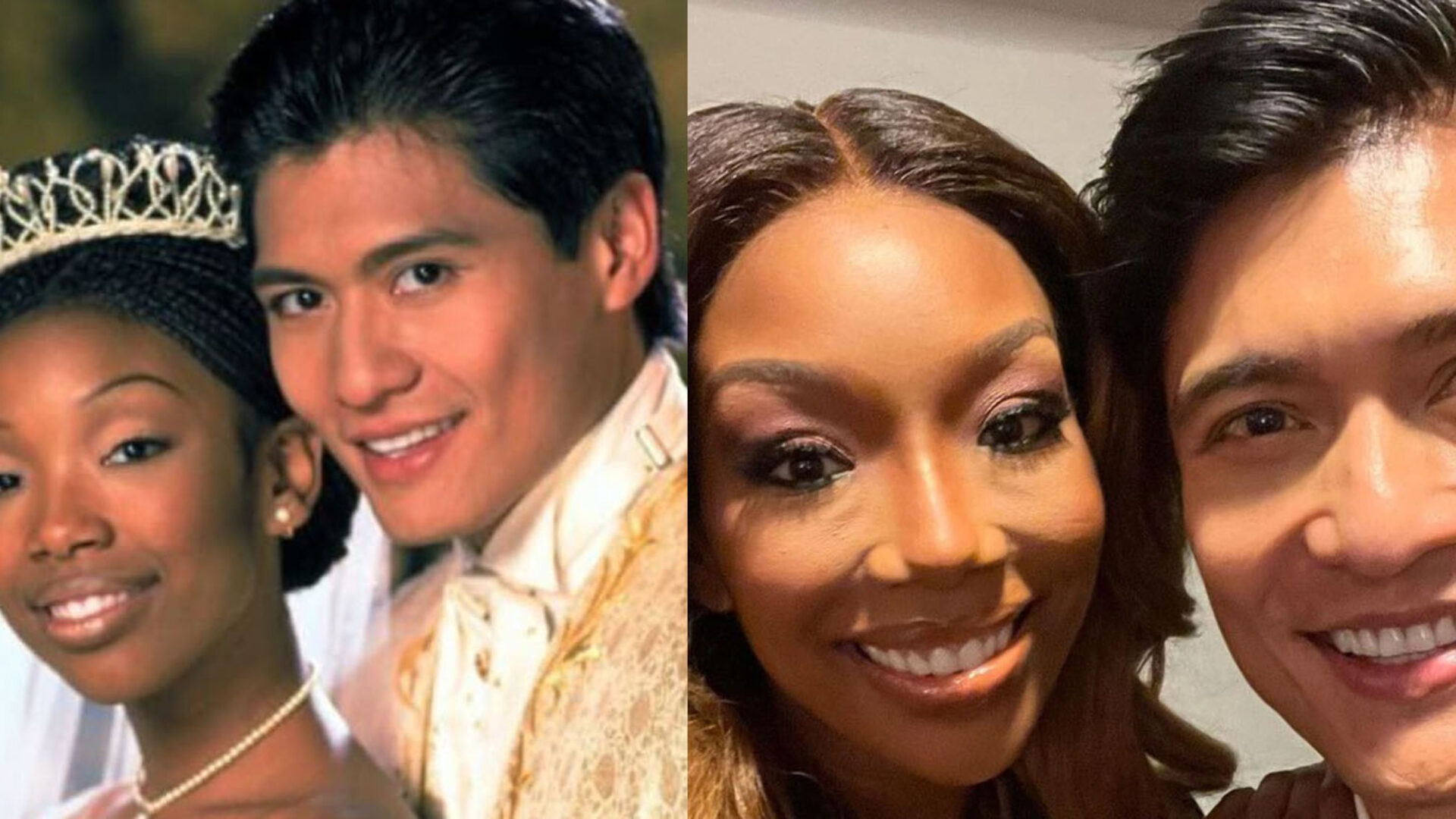 Impossible Things Are Happening Everyday: Brandy Reunited With Her 'Cinderella' Co-Star For The First Time In 24 Years
This magical moment is everything.
Our Cinderella has found her prince again and it's making us emotional!
Over the weekend, Paolo Montalbán, best know for his role as Prince Charming in Rodgers and Hammerstein's Cinderella, shared a video of his reunion with Brandy. The legendary R&B singer bloomed in the starring role and apparently, the two haven't seen one another in 24 years!
The two connected in November but video footage of the magical moment weren't shared until the holiday.
"Some of you asked for a proper pic of the Cinderella/Prince mini-reunion last month. So here it is! The clip is a stocking stuffer of the actual moment [Brandy] and I saw each other for the first time in 24 years," Montalbán wrote on Instagram.
Around the release of Cinderella, Brandy was starring as the lead character in Moesha and was gearing up to release her sophomore album, Never Say Never. Her idol and mentor, Whitney Houston, had originally been offered the part, but after time passed, Houston sought to pass the baton to her talented protégée. During Shondaland's oral history of the film, Brandy shared how Houston personally dialed her up to gauge her interest.
"Whitney called me at home on my house phone in Carson, California," Brandy said. "Imagine — anyone could have picked up! Luckily I grabbed it, and I hear Whitney on the other end, 'Brandy, what do you think about being Cinderella?'" The rest is history.
Brandy became the first Black actress to star as Cinderella and the film became one of the most-watched television musicals in years.
Watch Brandy and Paulo Montalbán's sweet reunion below.