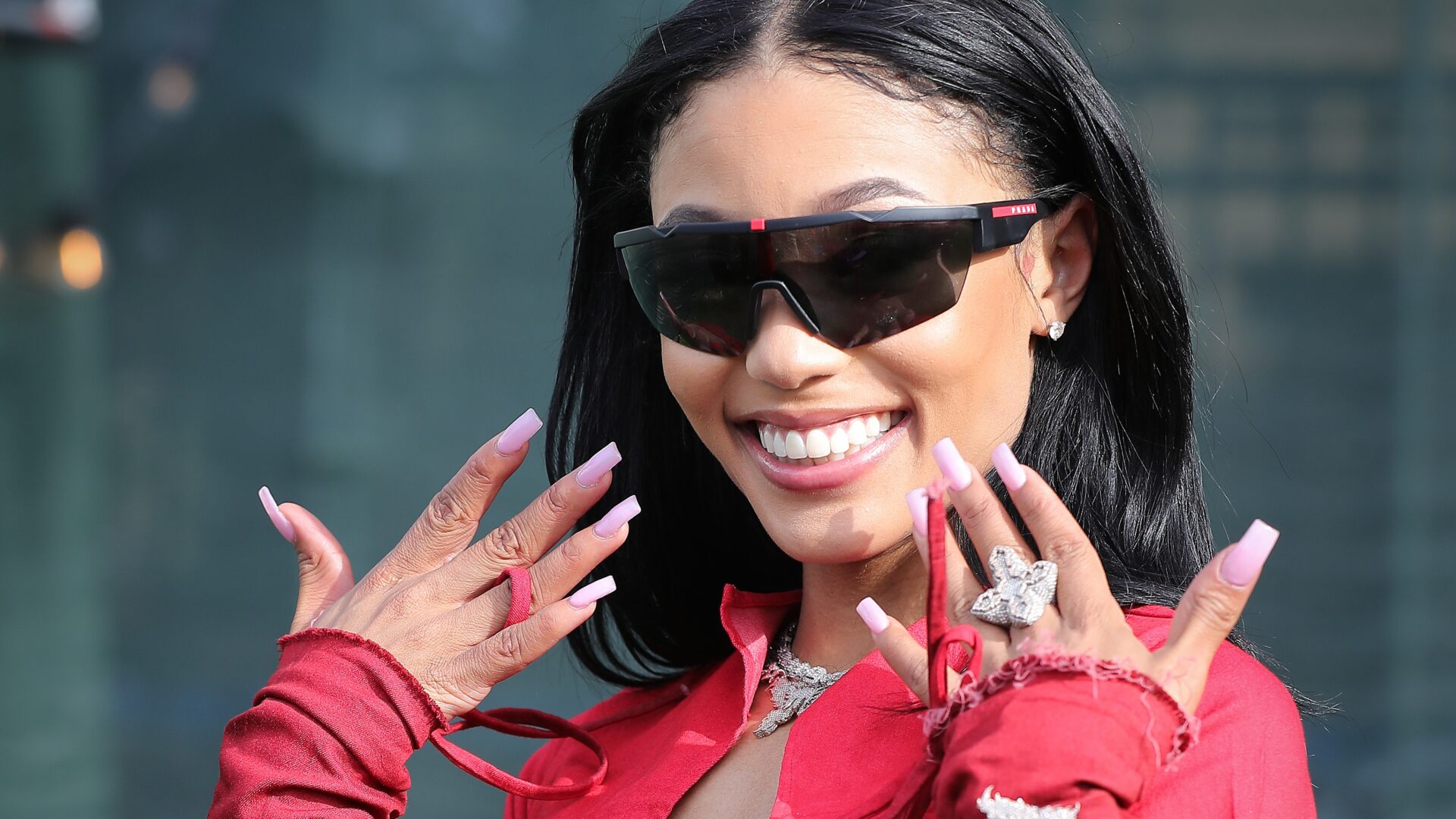 Coi Leray Is On Her Way To Becoming One Of The Biggest Female Artists 'In The World'
The 'Twinninem' rapper-singer performed at NYC's Hot97 Summer Jam and Governors Ball.
Coi Leray's career keeps going up and up with no signs of slowing down in the near future. Between her milestone of 650,000 million streams (and counting) of her Trendsetter album, which debuted at number 89 on the Billboard 200, and collaborating with some of the biggest names in the game including Nicki Minaj, Lil Durk, and G Herbo, the 25-year-old is quickly becoming a viral sensation. If you're not hip, it's time to put yourself onto the quick-rising artist that is Coi Leray.
When asked by Girls United about one of her favorite aspects of festivals, she nodded to the "diversity" within the festival culture. "It's so many different people from all over the world in one location having a great time, and I love that. Today, the energy that I got from the Gov Ball was amazing and one of my best shows. I love festivals, man," she said excitedly. At this year's Governors Ball, which was the New York City first stop on her Trendsetter Tour, Coi Leray performed a full one-hour set featuring fun choreography and some interactive on-stage fan action.
Her Gov Ball set included her platinum hit "No More Parties," a festival-style rendition of her RIAA Gold Certified "BIG PURR," and her "Blick Blick" collaboration with Jamaica, Queens native Nicki Minaj. Before performing her song "Slide," which features rapper Gunna, Leray did a PSA-style shoutout for the "Free YSL" movement surrounding the incarceration of Gunna and Young Thug.
"I love connecting with the crowd and locking eyes with that one fan. I always find that one fan to really lock eyes with and get a connection with," Leray told Girls United following her Gov Ball set at Citi Field. "Today, they have signs up, they knew every song, they clapped at every – it was just amazing."
When asked about where she sees the future of Coi Leray heading, she was nothing less than excited to share her plans to take over the industry. "I see myself being one of the biggest performing female artists in the world for sure. Yes, I see myself all over urban radio, rhythmic radio, R&B, pop, rap. I just feel like I'm about to really conquer the world," Leray said. If she keeps that same energy throughout her career, there's no doubt in our minds that there will be outstanding support from her fans, chart-topping hits, and longevity for the long haul.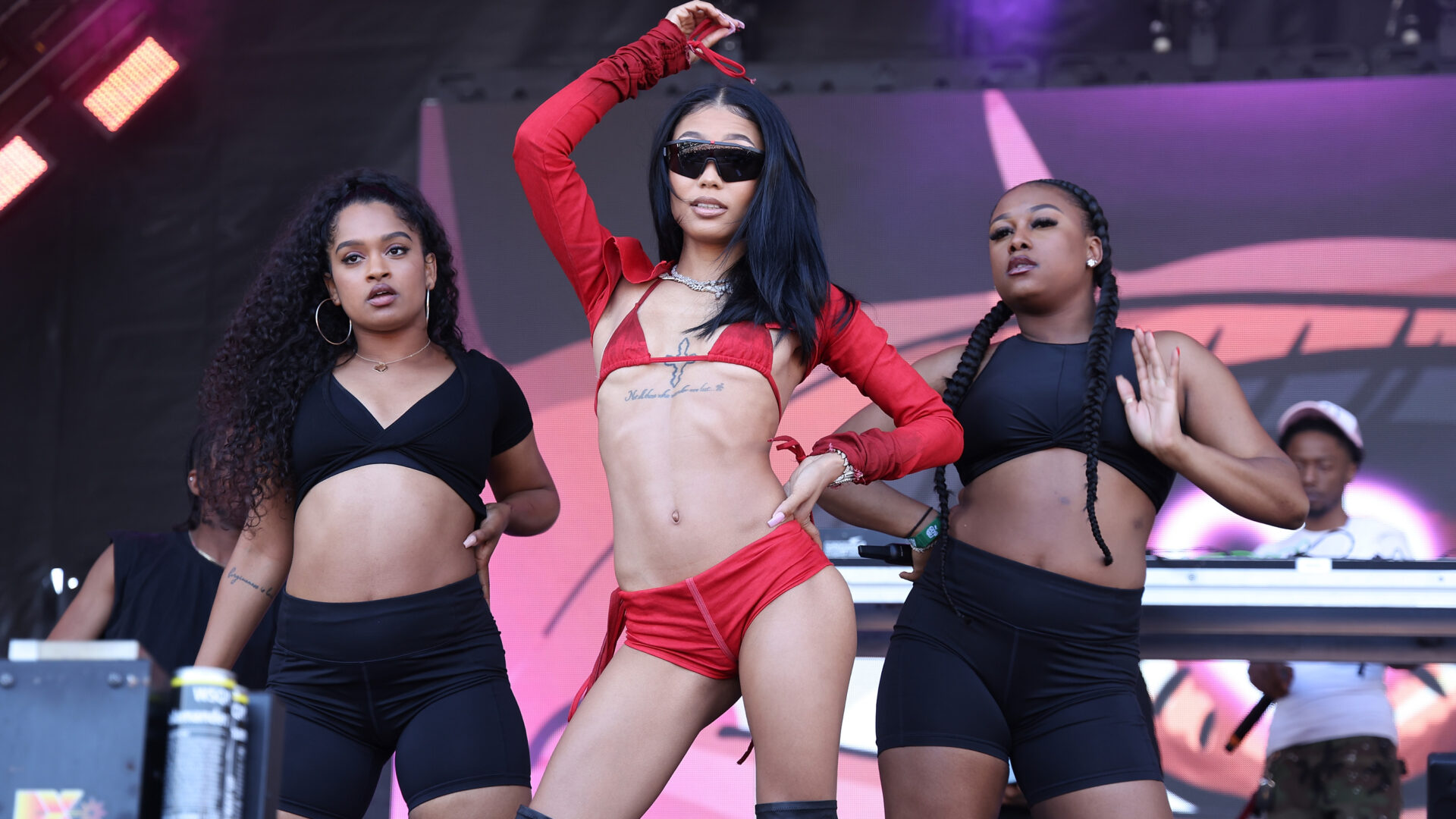 During her Governors Ball set, Leray also teased a bit of new, unreleased music, which she said has the ability to "break a record." Leray continued, "It's going crazy. Yes, I actually performed it today a little bit and it was dope. They went crazy," she said excitedly about the track reportedly titled "Involved," which has previously been teased on TikTok and Instagram Reels.
While she continues to tour from city to city, Leray admits that she can't pinpoint one spot that has her heart when it comes to performance energy. "Honestly, I don't have one, but I would say is the east coast because I am from Jersey [and] born in Boston," she said before shouting out to the Boston Celtics basketball team. "I always get major love on the east coast, so shoutout to the whole east coast."
For festival tips and tricks, she shared with Girls United a few pieces of advice she would give a few festival-goers to look and feel their best. "I feel like you want to be comfortable because, on the stage, you want to give energy. I feel like, whether if it's hot, cold, whatever, the makeup always got to be on 10. I always do my Coi Leray braids. Today, I tried something different," Leray said as she shouted out her hairstylist Slayology for her new silk press slay. "I feel like just put that shit on. The more loose and comfortable or naked, the more fun you're going to have, so turn up."
After a weekend filled with a performance at two of New York City's hottest music festivals – Governors Ball and Hot 97's Summer Jam – Leray continues to secure the bag in any which way she can. She surprised fans after popping out at rapper Fivio Foreign's headlining set for a cameo to their "What's My Name" collaboration at MetLife Stadium, but she's not done yet.
As she embarks on her The Trendsetter Tour across the nation, Leray will be making stops in cities including Houston, Boston, Atlanta, Los Angeles, Chicago, and Minneapolis with a few International stops in Amsterdam, Ireland, Portugal, and Montreal. Coi Leray's Trendsetter album is available now on all streaming platforms.
Photo Credit: Photo by Mychal Watts/WireImage for Governors Ball