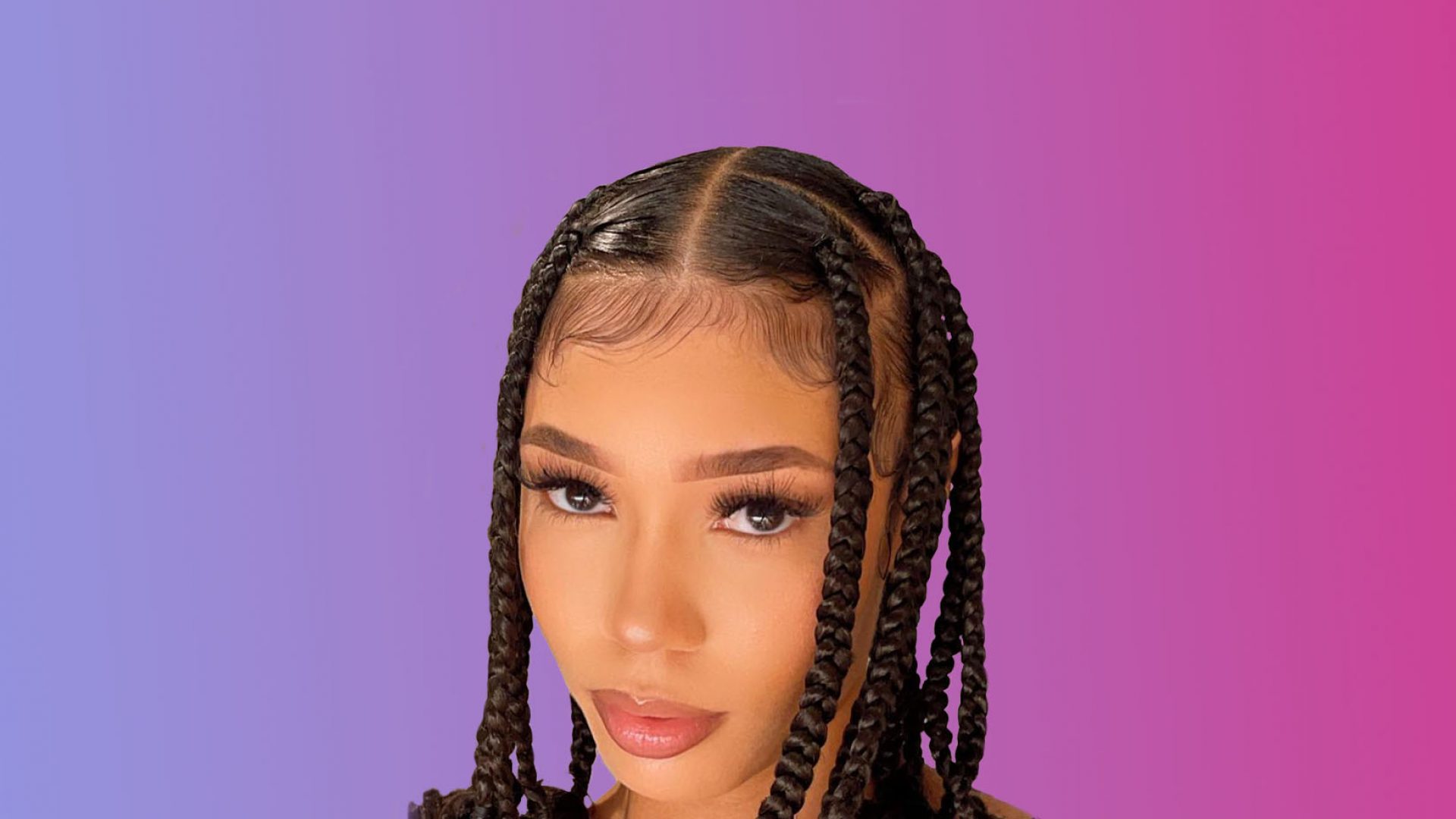 We Asked A Stylist To Break Down How To Achieve Knotless Braids Like Coi Leray's
Check out our tutorial on this cute, retro style.
Knotless braids with curled ends have been taking over our Instagram feeds. Although the originator of the style is unknown, and we know that the style has roots in not-so-new beauty techniques, there's no denying that the trend got a huge spike thanks to rapper Coi Leray.  
In Google searching "Coi Leray braids," we found the style had already garnered over 70,000 hits in a variety of colors, thicknesses and parts. Houston's Agibola "Gigi" Hoff, a cosmetologist with over a decade of experience, has had to familiarize herself with the trend.
"People actually refer to them as the 'Coi Leray braids'," Hoff explained. She said one of her younger clients asked if she could braid her hair in the style, but Hoff wasn't quite sure what she meant. "I was like, 'I don't know what you're talking about,'" she said. "That's how I know them, because that 12-year-old told me…or else I would've called them 'Knotless Braids Jumbo With Curled Ends.'"
Read our exclusive interview with Coi Leray here.
According to Gigi, the braids are fairly easy to do. On a difficulty scale of one to 10, the style is rated a four for beginners and 0 for those who are experienced. Whether you're a bonafide stylist or just at home and wanting to try something new, we're confident that you can pull the style off. Essence GU connected with Gigi and her client, Jeraldine Korfeh, to teach us step by step how to slay like Big Prrr herself.
What You'll Need
+ 2 1/2 – 3 Packs of Stretched Braiding Hair (Gigi recommends Xpression, or any Pre-stretched hair to save time)
+ Grease (Gigi recommends Blue Magic)
+ Perm Rods or Flexi Rods
Step 1: Hair Prep
Prep the hair by moisturizing and detangling your hair.
Add grease to strengthen and lay the roots.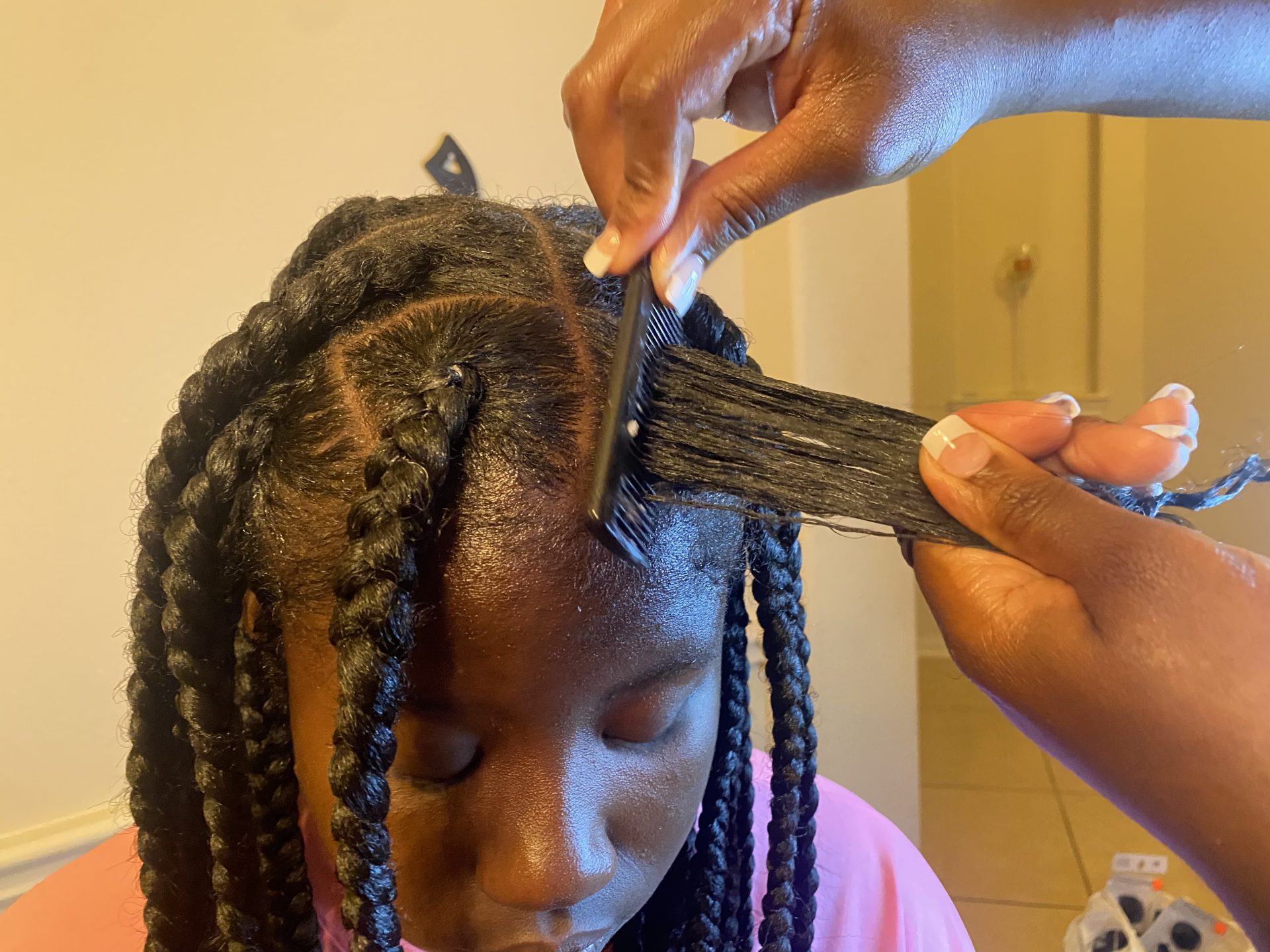 Step 2: Section Your Hair
The original way is square, but for a different look, try hearts, diamonds, triangles or circles.
Step 3: Getting The Knotless Look
Start off the braid without braiding hair, and then interject the hair after every loop.
Continue to braid and add hair to get the desired length and thickness.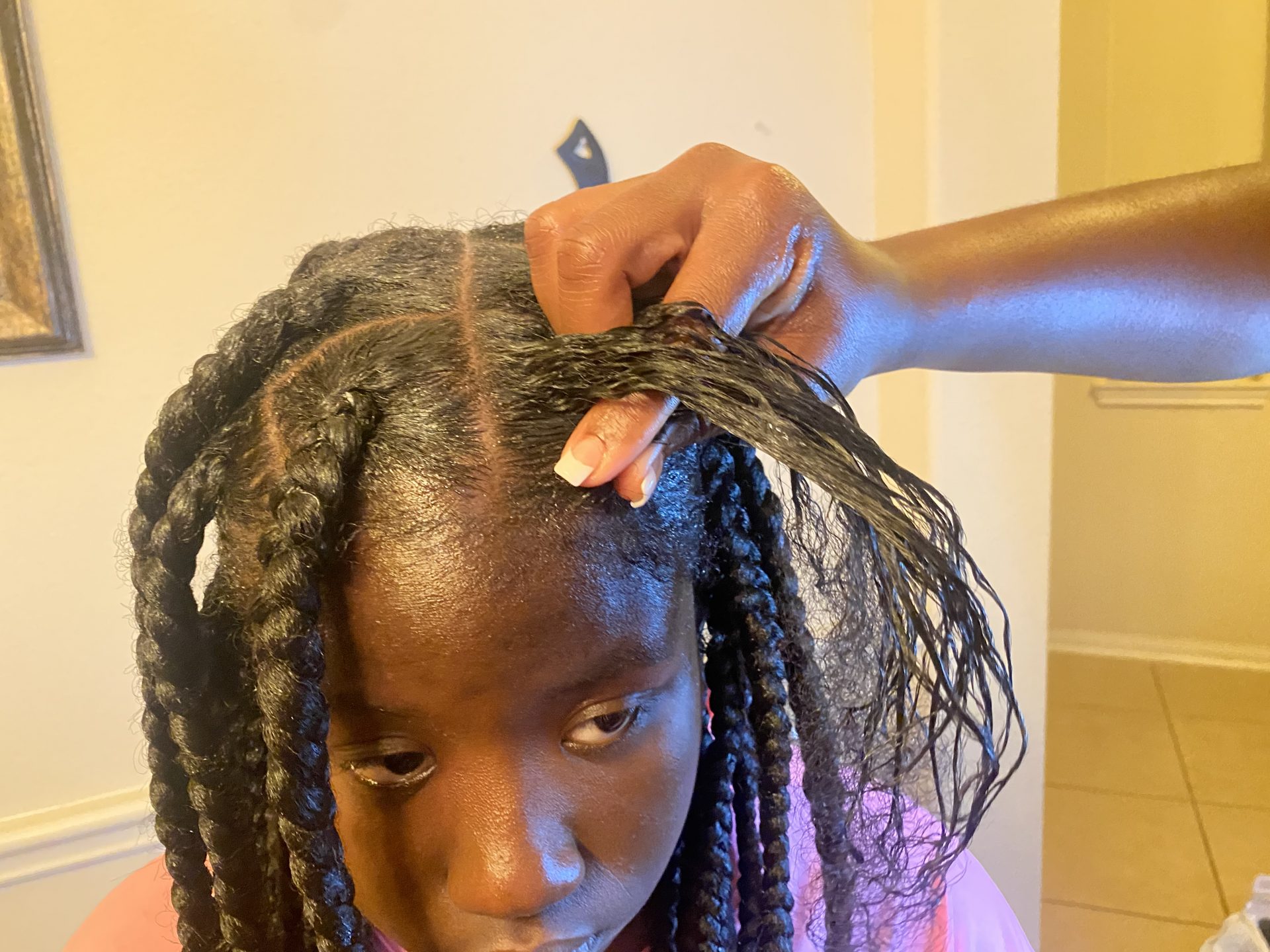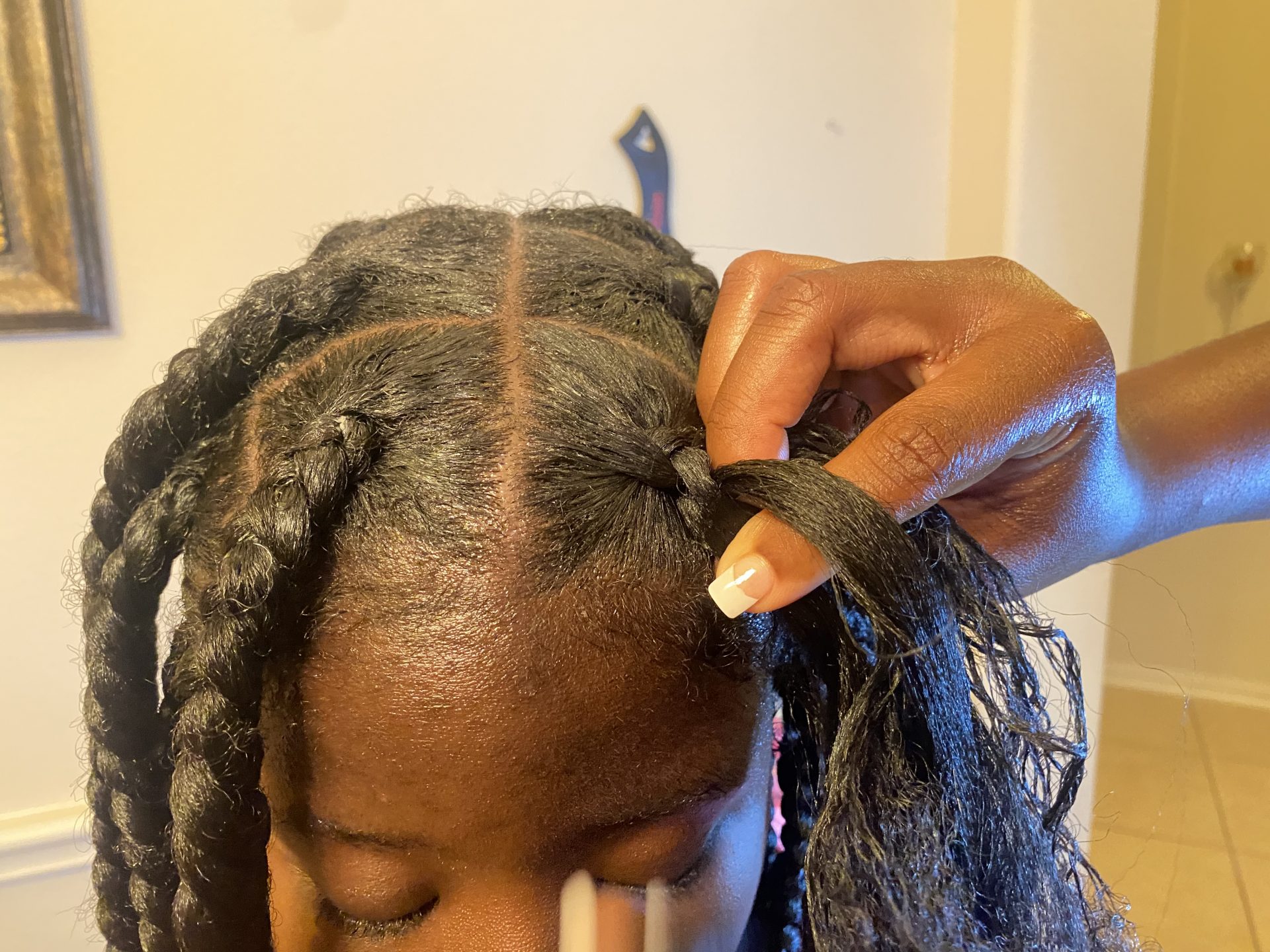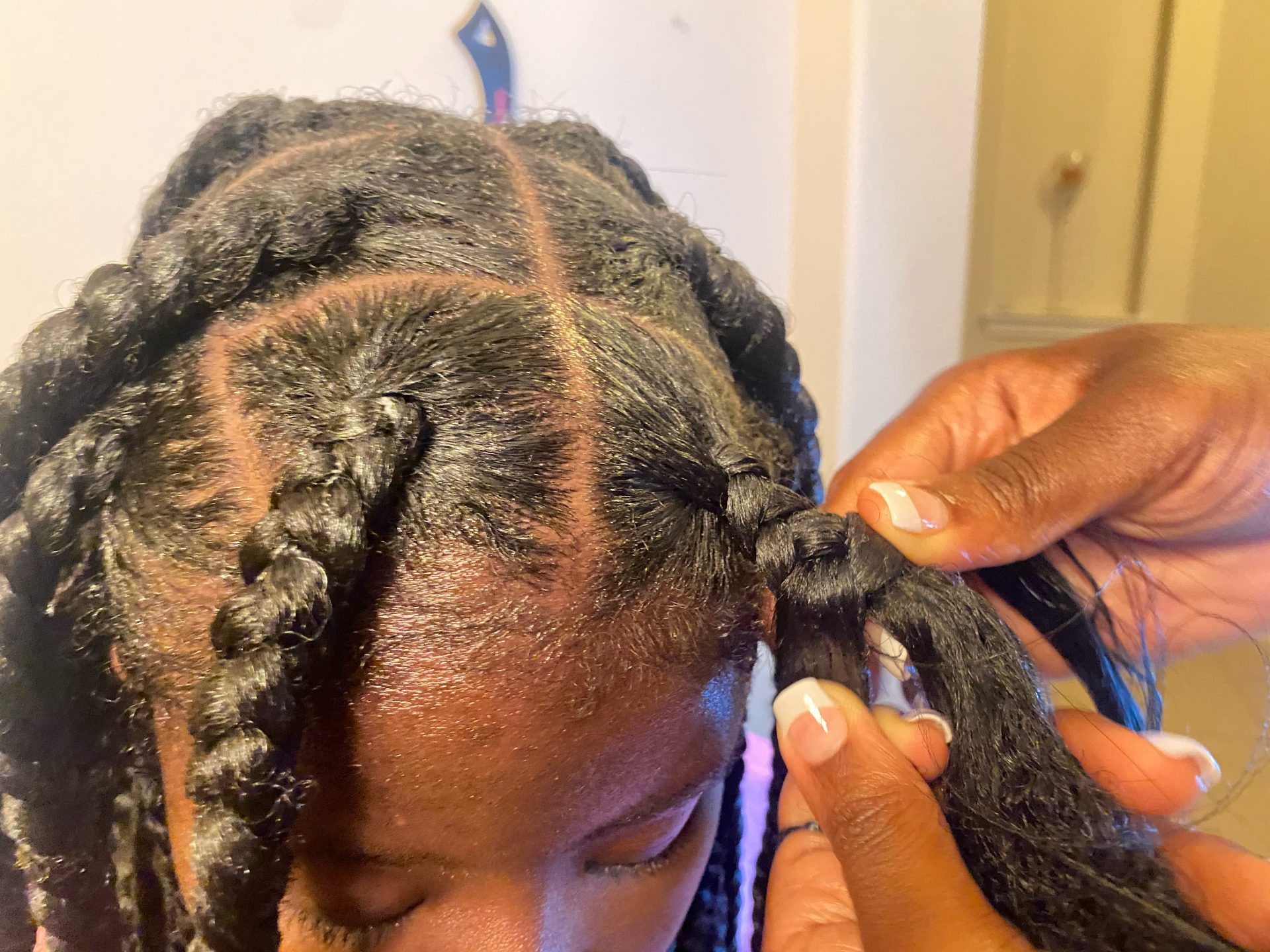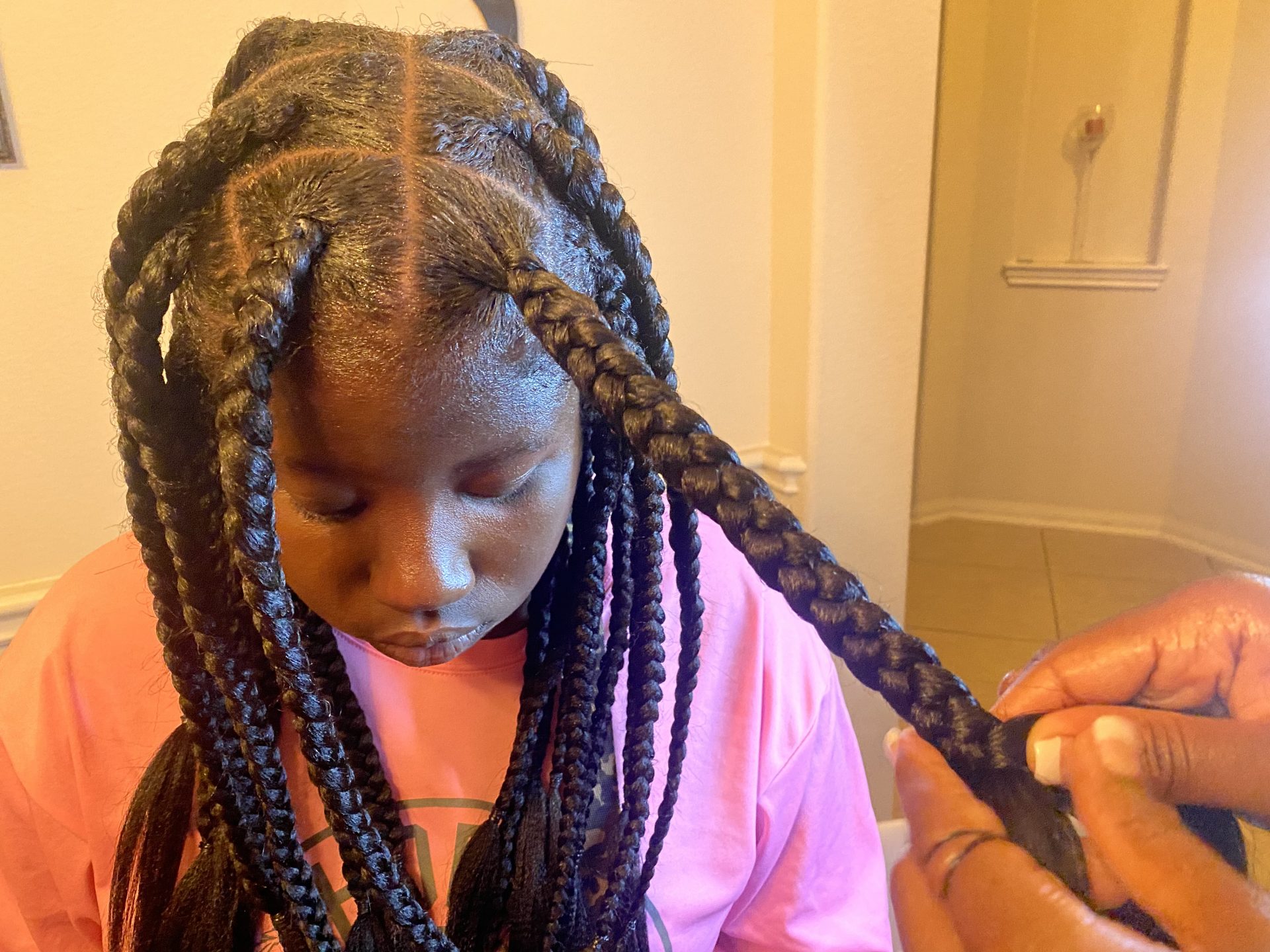 Step 4: Curl The Ends
Once you've reached your desired length, secure the ends with a rubber band and wrap the ends around a perm or flexi rod after each braid.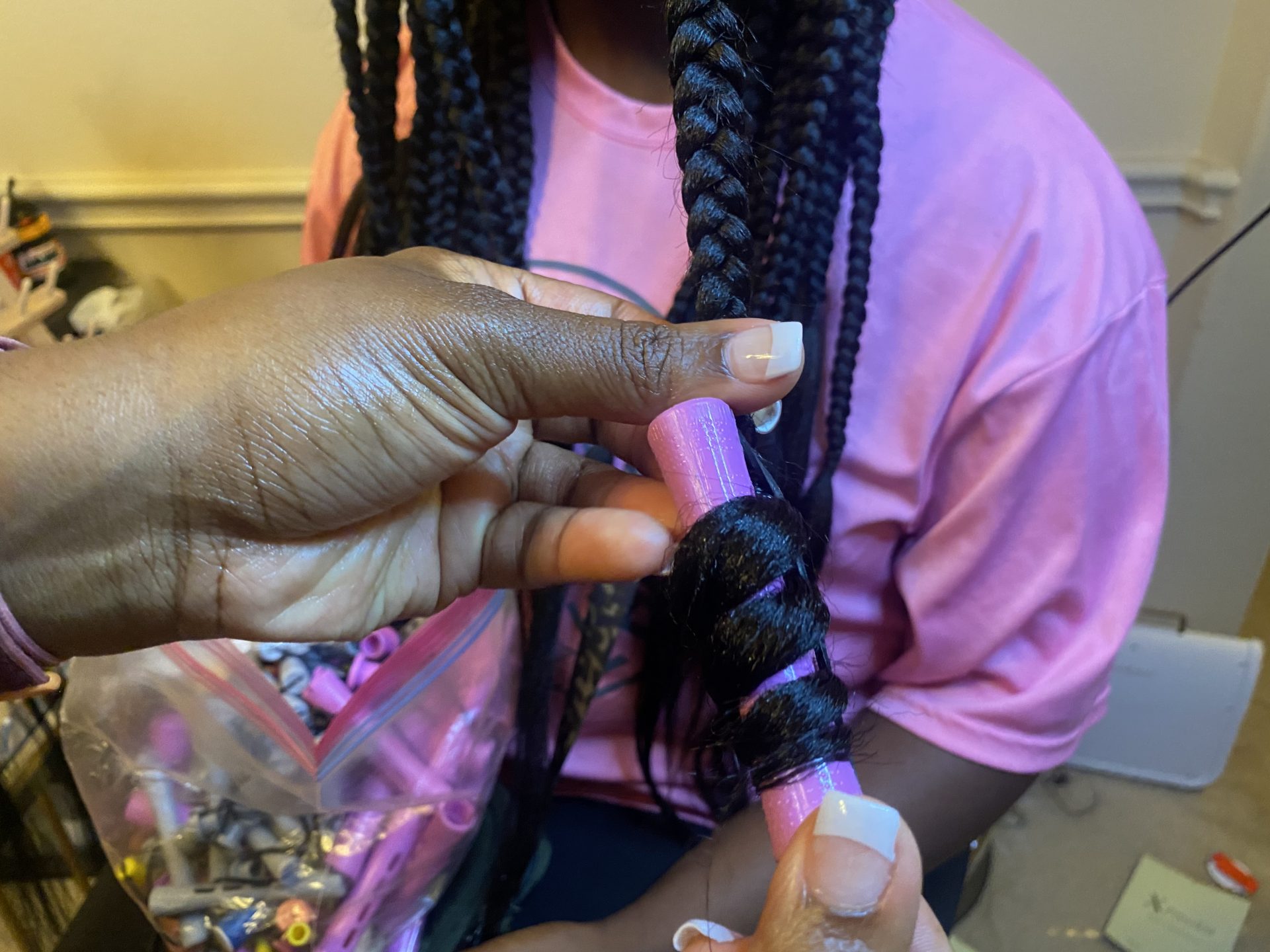 Once the whole look is complete, dip the braids, with the rods still in, in hot water to seal the style.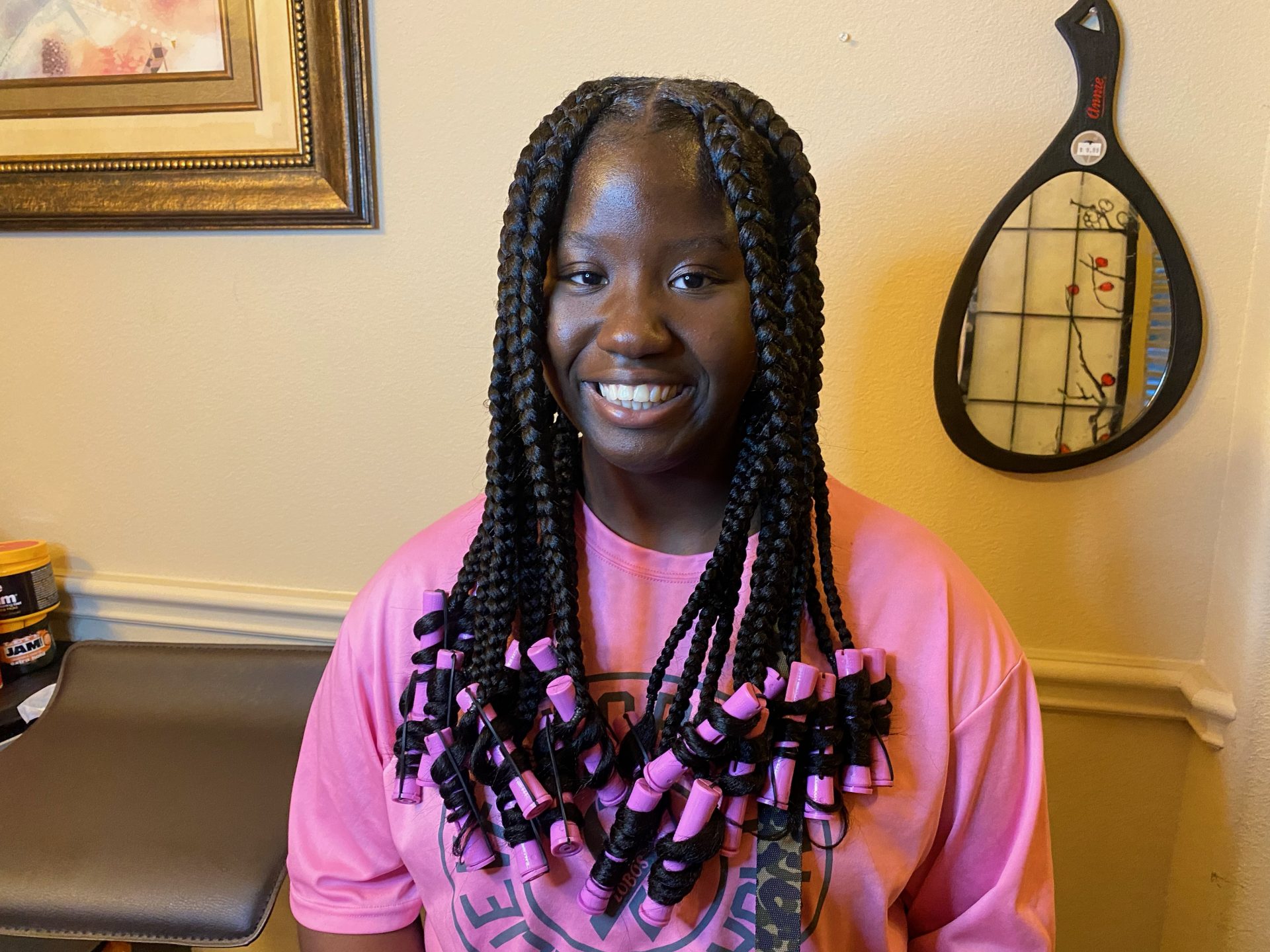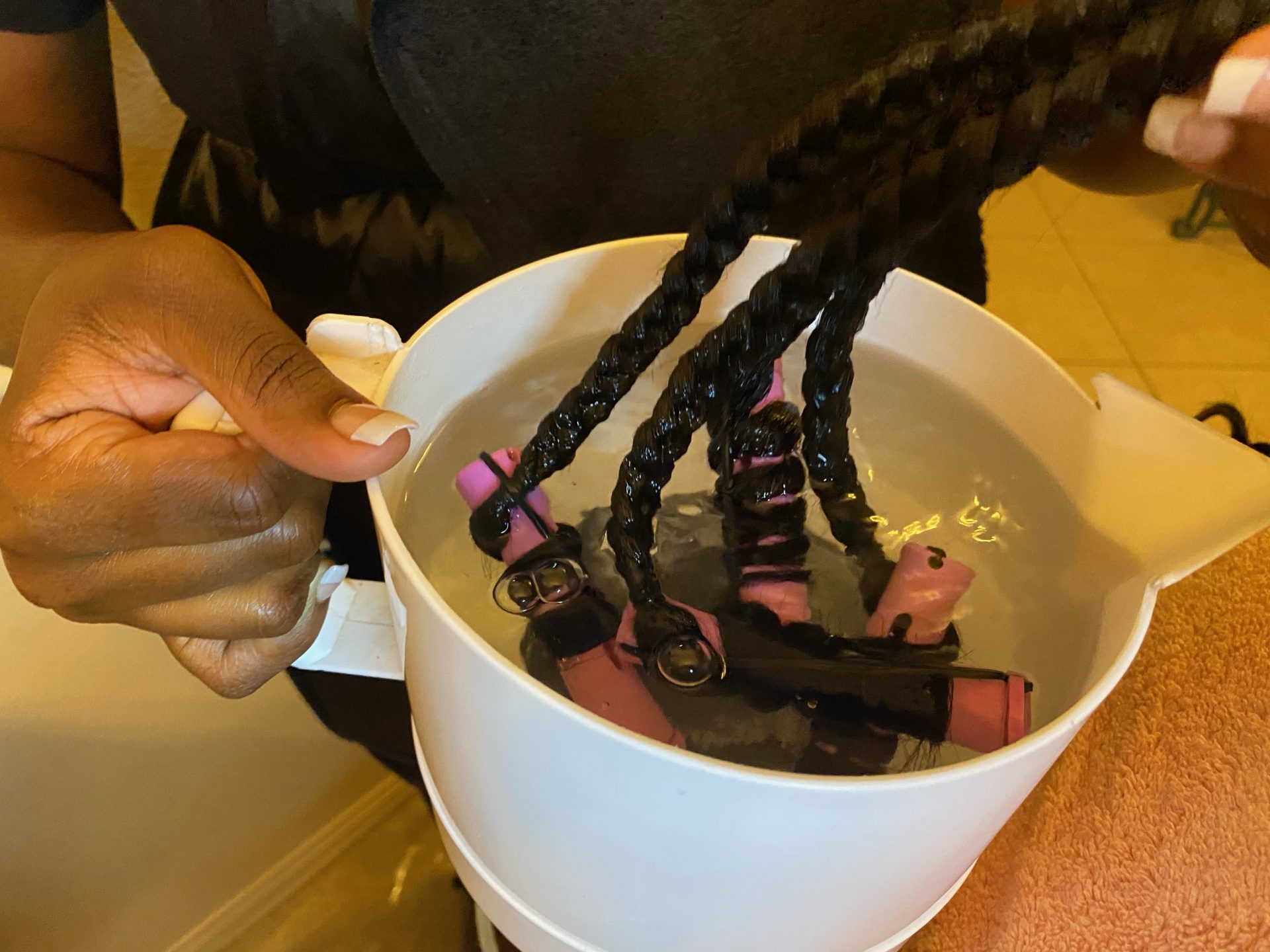 Step 5: He Call You Big Prr
Remove the perm rods, add mouse and accessorize your braids.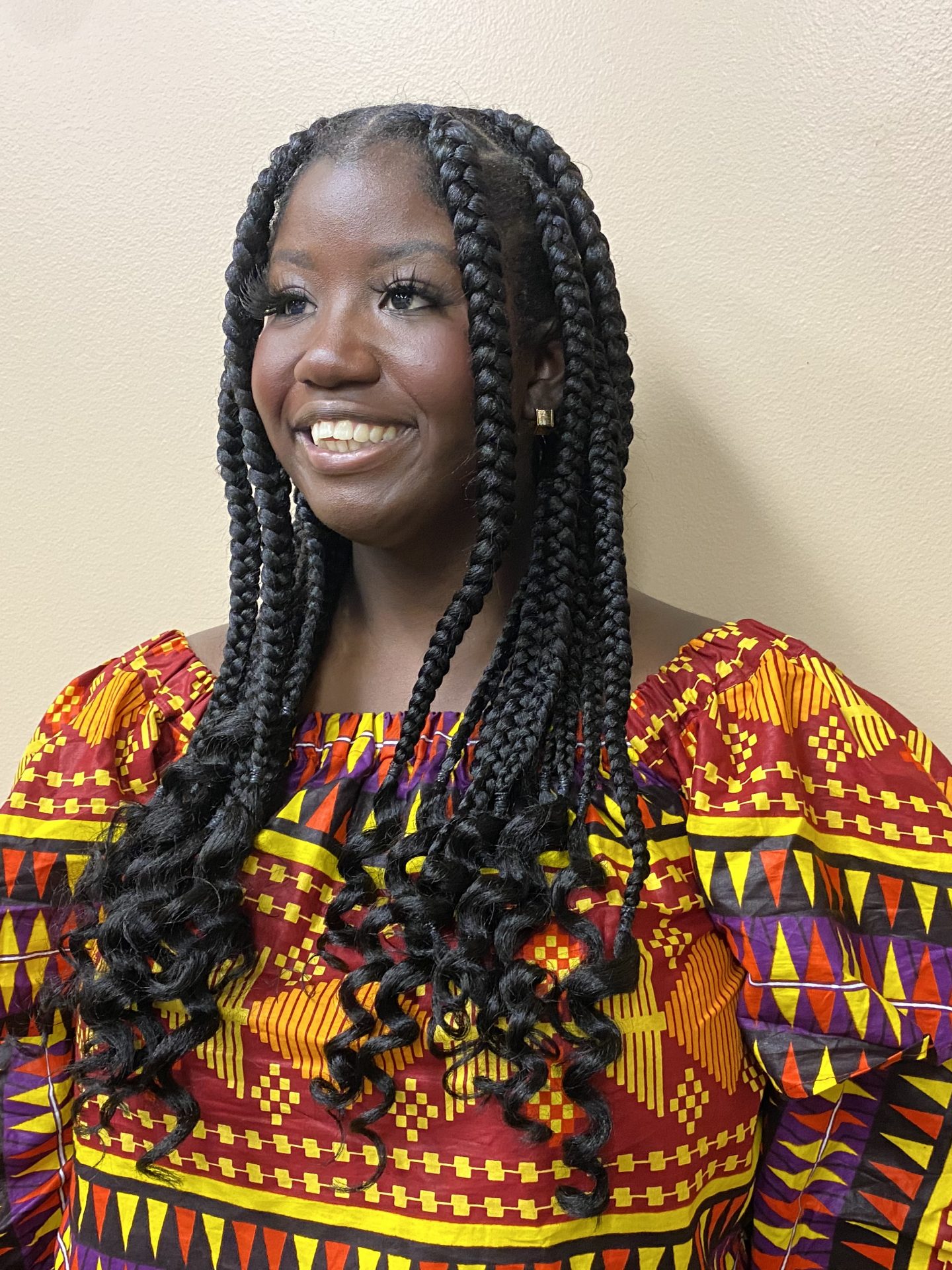 If you enjoyed this piece, check out our tutorial on how to do soft glam makeup.