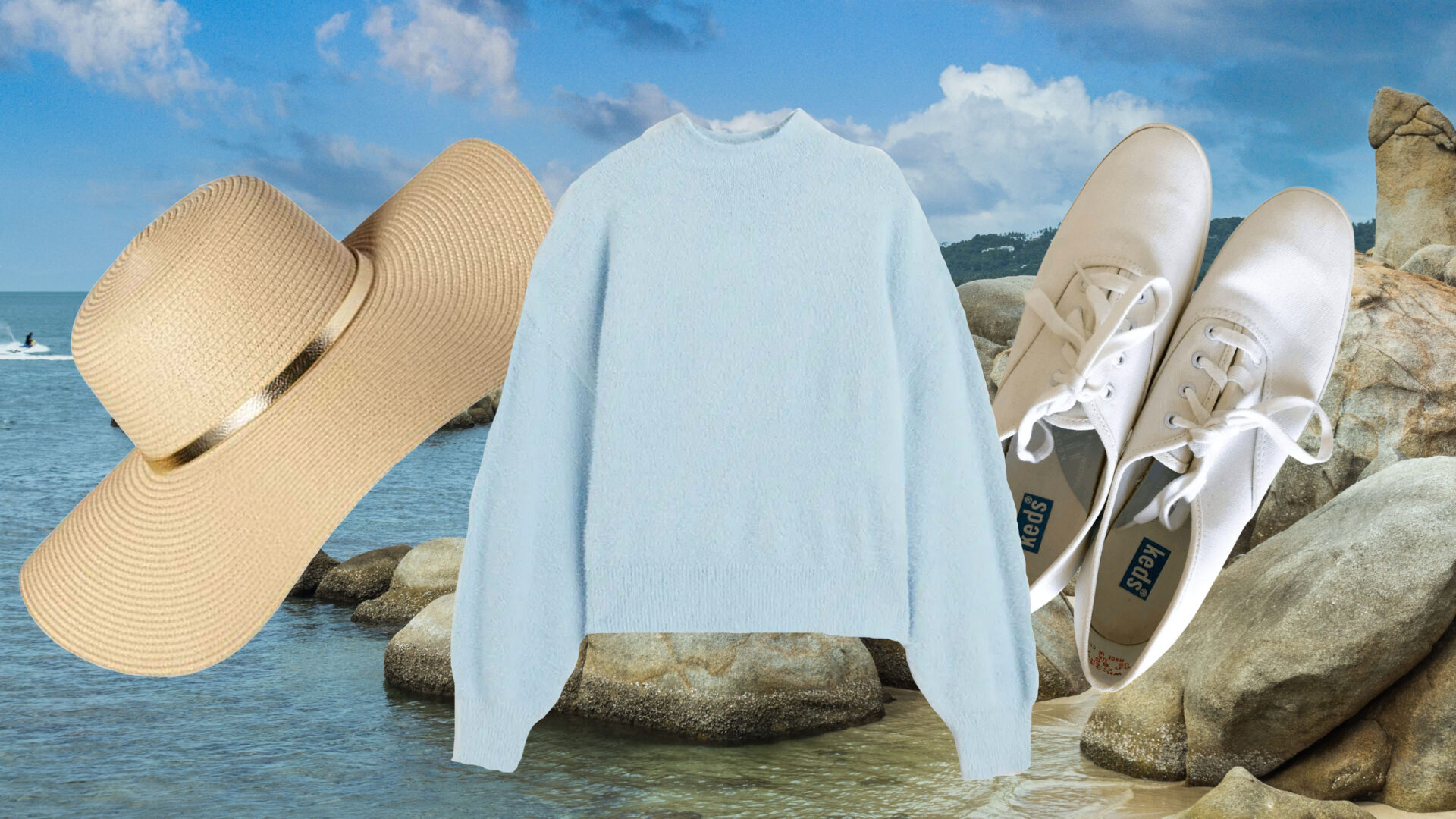 How To Achieve The 'Coastal Grandmother' Aesthetic
The TikTok trend is about being comfortable and chic.
"Coastal grandmother" is the latest style trend to have taken over TikTok. The term was coined by Lex Nicoleta, a 26-year-old TikTok user.
"To me, 'coastal grandmother' is a way of life," Nicoleta says to ESSENCE Girls United. "I have always been drawn to this lifestyle you see in a Nancy Meyers movie or when you're visiting your relative that lives at the beach. There is this sense of coziness and safety that comes with it. A coastal grandmother is someone that loves to cook, garden, entertain, go on trips to the farmer's market, take walks on the beach, spend time around friends and family, and so much more."
On social media, examples of famous women embodying the coastal grandmother aesthetic are abundant. Oprah, Diane Keaton and Meryl Streep are examples that come up frequently and that serve as a style and lifestyle reference for adepts of the trend.
The aesthetic is mainly adopted through fashion in a similar way to other TikTok trends like cottagecore, dark academia and e-girl. Think lots of linens, sandals, straw accessories and a generally laidback and minimal sense of style.
"When I heard the term 'coastal grandmother,' I immediately thought the aesthetic was meant for mature older women. The word 'grandmother' made me believe that my TikTok followers would not necessarily be interested in that type of content. However, when I started doing my research, I quickly realized that was not the case at all," Damilola Omotayo, a 30-year-old social media specialist and TikTok user tells us. "Coastal grandmother aesthetics is just simply classic and timeless pieces that never go out of style. It's your easy, breezy breathable classics with a modern twist," she adds.
Omotayo also added, "If coastal grandmother aesthetics is trending on an app like TikTok, this goes to show that even more than ever we as women are prioritizing comfort – and what better way to blend comfort and style than the coastal grandmother aesthetic?"
Daresha Petitt, a 26-year-old content creator, felt drawn to the trend because it emulated the lifestyle found in Diane Keaton's films or of a vacation on the coast. The style is both escapist and about manifesting one's dream life. "We get to play along and have fun imagining ourselves in this sort of lifestyle but I also feel like we are manifesting that for either ourselves or generations to come," Petitt says.
As Petitt began shopping for items to add to her spring wardrobe, she found the coastal grandmother aesthetic to allow for a minimalist, chic and effortless style.
"What inspired me the most was how easy this kind of style was to recreate," she says. "I often thrift a bunch of 'trendy' pieces when I can but when it came to this trend, I noticed how much easier it was to play along – being that these were pieces that could be found either in my closet or my mom's closet."
The effortless style that comes with the coastal grandmother aesthetic also encourages sustainability.
A study conducted by McKinsey indicates that sustainability is becoming increasingly important for fashion consumers – 65 percent of respondents were found to be planning to purchase more durable fashion items. On TikTok, the sustainability hashtag counts 1.8 billion views.
"I'm trying to move away from being so trendy and find things in my wardrobe that can last the test of time," Rabiah Harris, a 47-year-old teacher from South Carolina, tells Essence GU. "I found that I was having a hard time finding things in my closet to wear [despite having] a closet full of clothing. So I've been trying to be more thoughtful about what I buy."
For Harris, "coastal grandmother" is less of a trend and more of a maintainable approach to fashion that finally found a name. "That style of clothing is what I've seen all my life, especially going to the beach like every weekend when I was younger," she adds. "Moving to a more sustainable, less trendy type of wardrobe would definitely help people be able to always have something to wear while helping the environment."
The popularity of the coastal grandmother aesthetic is most likely due to anyone being able to adopt the trend. "EveryBODY can pull off this aesthetic. If you simply have a basket bag, linen top or bottom & sandals, you can recreate the style," says Omotayo.
Drinks at the beach, anyone?
Photo credit: Brooklyn White