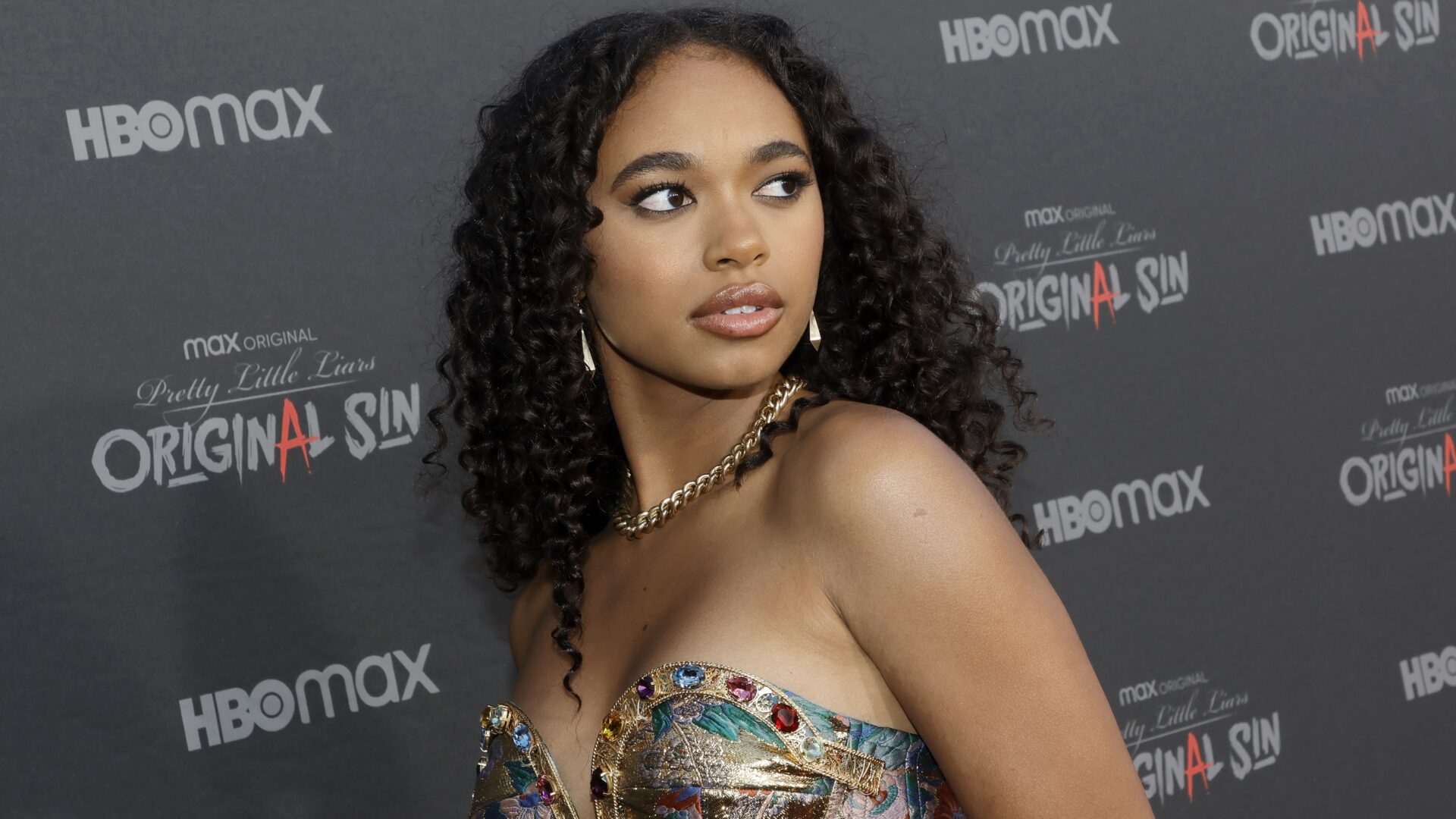 Chandler Kinney Reveals Which OG Liar Wants To Direct An Episode Of 'Pretty Little Liars: Original Sin'
The star tells us what we expect for her character Tabby in the upcoming second season.
It's official! Pretty Little Liars: Original Sin will be coming back for a second season. For the occasion, Girls United editor D'Shonda Brown talked to none other than Chandler Kinney, who takes on the role of Tabby in the fan-favorite Millwood-based reboot.
Details about season two are currently under wraps – with Kinney sharing she doesn't know when filming will even resume for the show's second installment. Season one had multiple Easter Eggs referencing the original show and Kinney isn't against seeing some familiar faces make a comeback. "We're open. Anybody who wants to come say hi. know Troian [Bellisario] said that she would love to direct," she told GU Editor D'Shonda Brown, as she referred to the actress who played Spencer Hastings in the original Freeform series. "It's an open universe and anything can happen."
When it comes to season two, the actor hopes to see Tabby fall in love. "I think there's absolutely a world in which Tabby can find a person for her," Kinney shared when asked what she would like to see happen by the end of season two. "I would love to see that, to explore what that would be like for Tabby."
Kinney also hopes that Tabby's healing journey will keep being explored in the second season of the show. "For me, it's really important that with season two, it's not a storyline that's just tossed out the window," she says about how sexual assault is being depicted on the show. "What we pride ourselves on as storytellers is we are telling very authentic stories and these are characters that are real and are relatable. Life doesn't work in seasons like that – as much as we may want it to – trauma often can be something that you carry forever in some sense."
She adds, "I think that that healing journey is definitely not over, I don't think that there's necessarily a final destination for that and I don't think there should be in the story that we're telling."
Kinney shares that we will definitely see Tabby experience happy moments as well. "There's gonna be fun stuff coming for Tabby for sure – we like to see Tabby happy and I think that's a really equally important part of the story to tell as well."
Watch the full interview between Kinney and GU Editor D'Shonda Brown below below:
BURBANK, CALIFORNIA – JULY 15: Chandler Kinney attends an exclusive screening of HBOMax's "Pretty Little Liars: Original Sin" at Warner Bros. Studios on July 15, 2022 in Burbank, California. (Photo by Kevin Winter/Hollywood Reporter via Getty Images)
About Kyra: Kyra Alessandrini is a news writer at Girls United and a freelance journalist. Her work has appeared in publications such as Time, The Hollywood Reporter, InStyle, and Elle. Born in New York and raised in Paris, France, she is passionate about culture, street photography, and travel.