Chandler Kinney Praises 'Pretty Little Liars: Original Sin' For Demonstrating Diversity And Representation 'Beautifully'
The 'Zombies 3' star plays Tabby in this new chapter of the cult-favorite series on HBO Max.
The era of reboots and resurgence of our favorite shows are upon us but only the strong remain. This time around, HBO Max has blessed former Rosewood resident lovers with the emergence of a new chapter of Pretty Little Liars.
Original fans are familiar with the faces of Spencer Hastings, Emily Fields, Aria Montgomery, and Hanna Marin as they tried to uncover the "A" of the early 2000s whether it be their friend from beyond the dead Ali or Hanna's former best friend Mona. Fast forward to 2022, Pretty Little Liars: Original Sin takes place in Millwood and follows young teens Noa, Imogen, Tabby, Faran, and Mouse as they solve the mystery behind who the new "A" of Generation Z is. Alison DiLaurentis said it best – it's immortality, my darlings.
"We do not hold back. This show is definitely – it's relentless," actress Chandler Kinney who plays Tabitha described to Girls United. "It is an ambitious story, but it has some really beautiful characters at the center of it, but yes, we have some crazy things going on, and our 'A' is ruthless." Indeed, they are. The first episode already has us on the edge of our seats and this "A" does not care and holds no bars.
Ahead of the show's highly-anticipated premiere on HBO Max, Girls United caught up with the actress about studying to become a film connoisseur just like Tabby, her passion for Black representation on and off-screen, and her love letter to the supporters of the Pretty Little Liars universe.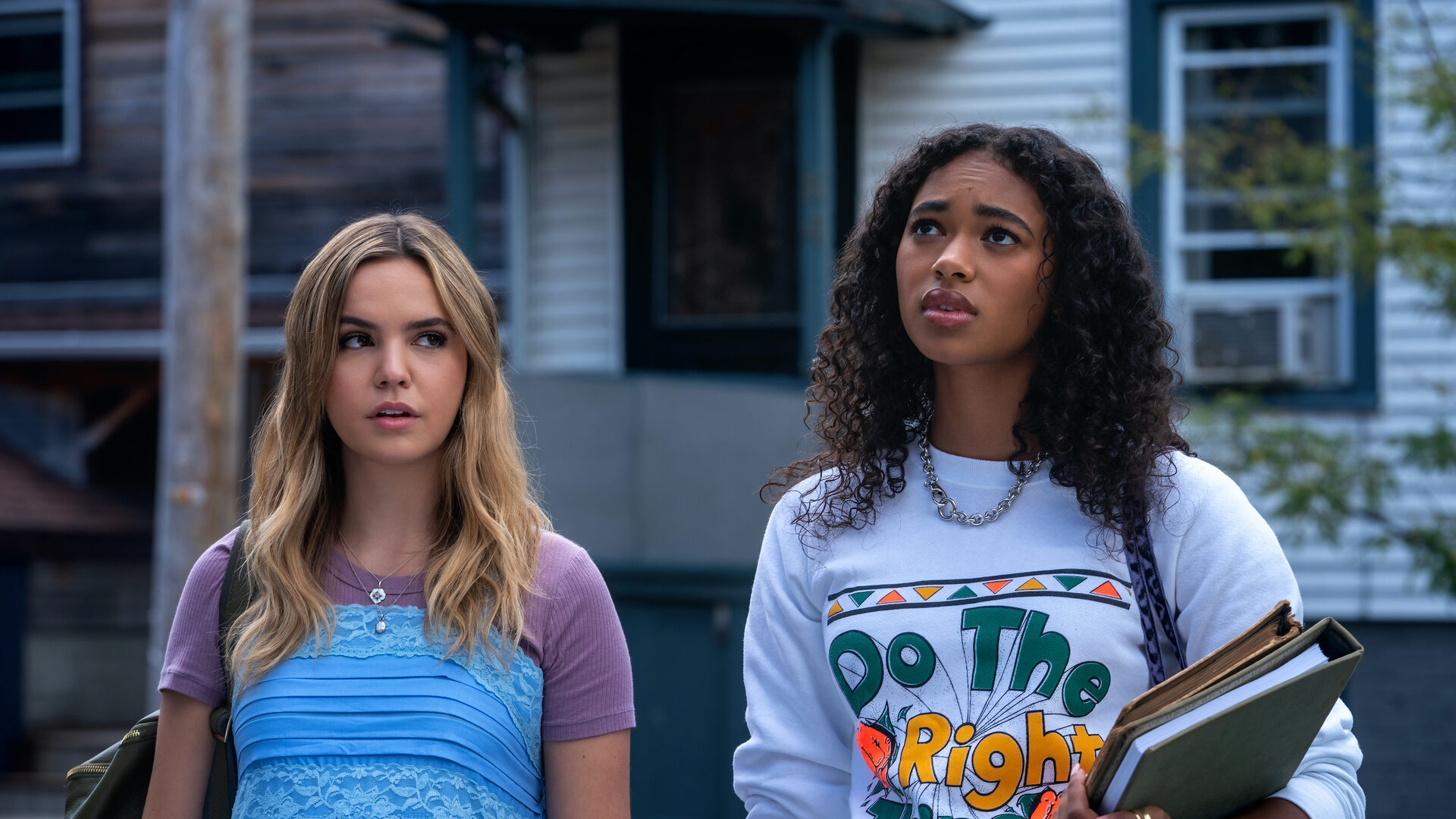 Photo Credit: Photograph by Barbara Nitke/HBO Max
On her initial reaction to Pretty Little Liars: Original Sin and her character Tabby:
"I was extremely excited. I was a big fan of the original PLL, so obviously hearing that they were doing a new version of it, but still keeping it within the beloved PLL universe, that was so exciting and definitely an opportunity that I could not pass up. I remember the whole audition process was so lovely. Roberto [Aguirre-Sacasa], Lindsay [Calhoon Bring], [and] the entire creative team were extremely collaborative and open to my interpretation of Tabby and very warm and welcoming. That really sold it for me because I was like, 'okay, these are definitely wonderful, amazing established creators and creative people, but they're also wonderful humans and people that I would want to get to know and to work with.'
"The scripts were amazing. I love that these are young women who are fierce and they are strong. You meet so many of them in a really dark place in their lives, but over the course of the season, they are definitely learning how to take agency and power in their own lives and learning how to tackle the things that they're going through. I was very enamored from the very beginning."
On studying up to become a horror film enthusiast like her character:
"It was definitely a bit of research. I had only just started watching horror movies right before I booked the role of Tabby, coincidentally, so the timing was actually perfect because I grew up a bit of a scaredy-cat. I remember I just started watching The Conjuring movies then I found out I think the week after that I booked the role, which is amazing. I was like, did I manifest this? Tabby, she has such a strong love and passion for filmmaking and she uses her art throughout the course of the season to really begin to process a lot of what she's going through and what she's experiencing. She uses filmmaking as a coping mechanism really, and I don't want to spoil too much, but it was really fun to play, especially with her film references for literally everything. It's not even something that she does to be comedic. It's really just the lens through which she sees the world, which I think is pretty cool."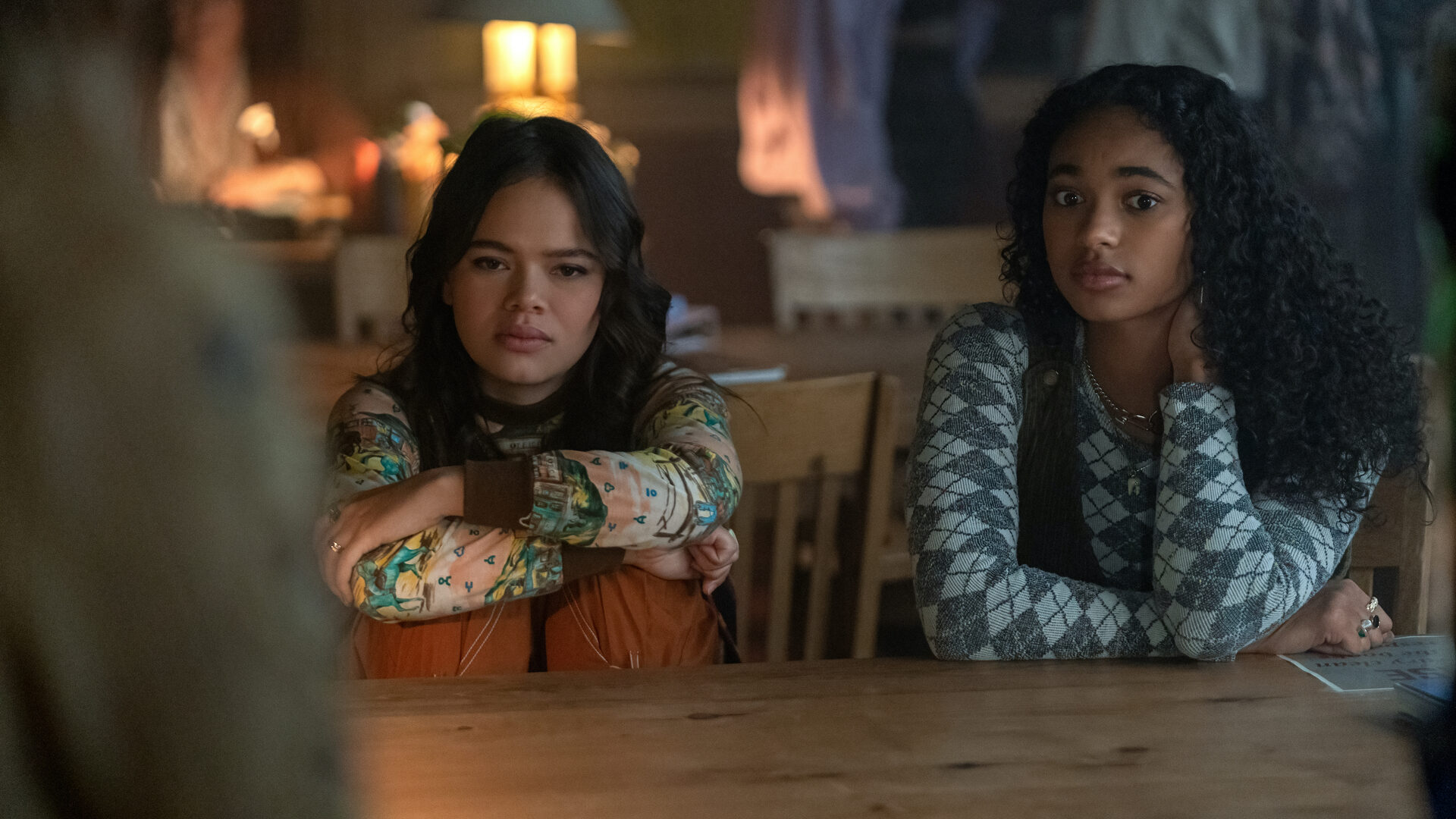 Photograph by Karolina Wojtasik/HBO Max
On Tabby's passion about more representation in film than cisgender white male protagonists:
"Being a young Black woman in today's world, I can't help but empathize with Tabby, everything that she is experiencing, and her walk of life. She understands the importance of representation, and being in film class and seeing that there are only straight, white, [cisgender] men being represented begs the question, 'Well, is that all that's important? Is that all that's valuable, and is that all that's worth studying and upholding as great film?' Obviously, the answer to that is no."
"It's really lovely to step into Tabby's shoes in those moments and really challenge the people around her to be inclusive and to let others have a seat at the table. I think Tabby directly tackles that in her work, but her work is a microcosm of what Pretty Little Liars: Original Sin embodies and encompasses. We were really fortunate to have such a diverse cast and crew. These are people who are coming from all different walks of life, coming to the table, collaborating to create such a beautiful project to share their stories. I think that's directly represented in the show that we created and the stories that we're telling that give visibility to people that often go unseen and unheard."
On Kinney and Zaria embodying main character energy in Pretty Little Liars: Original Sin:
"It is surreal. It really is. I was a young girl once watching TV and movies and wanting to see myself represented and feeling like that fell short sometimes. To be that person possibly for someone else is huge, and that feels like such an important, meaningful thing that we're doing and a responsibility that I don't think either I or Zaria takes lightly. I also love that these characters, they're dynamic, they're multidimensional, they're complex, and they're layered, and that is meaningful representation. Their blackness is absolutely a huge part of who they are and their journeys, but it's not all that they are.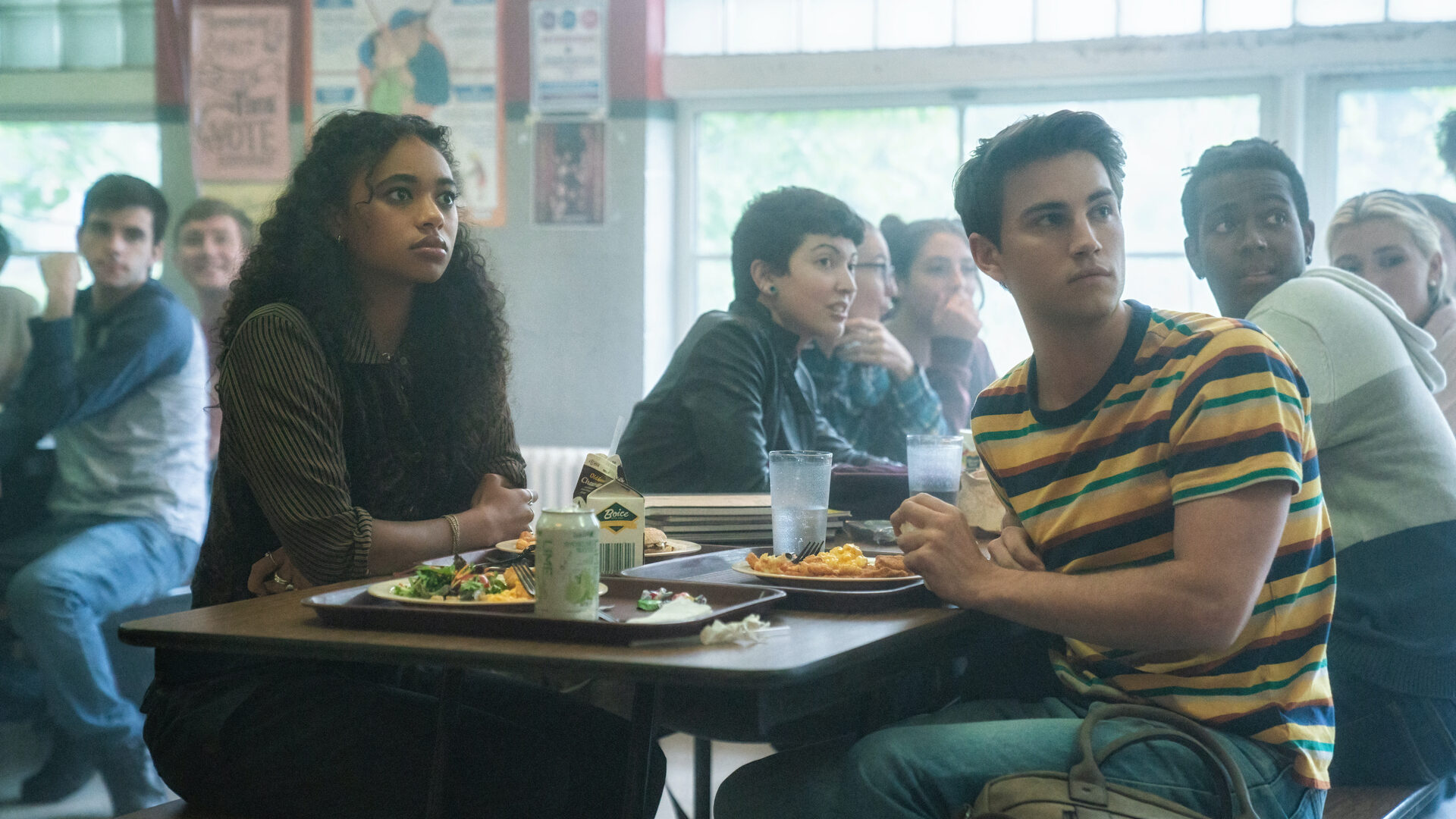 Photograph by Barbara Nitke/HBO Max
"I think that is sometimes I think a problem when you're trying to have representation on your show, but really it's that trait or that one quality is just seen as just a personality trait. These characters for Tabby, for Faran, and again, their blackness is not a personality trait. It's not just one thing they're not diminished to just that, and I think that's when you get true representation and that's when you get a true look at what it's like to be a young woman, a young black woman walking through the world, and that's a very unique perspective that I think the show takes on really beautifully.
On the love letter she wrote to the fans of the Pretty Little Liars universe:
"I would say thank you so much for trusting us with this absolutely iconic in every sense of the word world and thank you for creating something so special and so grounded and so truthful. This world that is ever expansive that we can step into and use as our playground. I would say thank you so much for all of their endless love and support, and we're just so grateful to be a part of this in any capacity, so we're really, really, really excited."
'Pretty Little Liars: Original Sin' premiered Thursday, July 28 on HBO Max. Check out the official trailer below to send chills down your spine before you dive into the town of Millwood with Tabby, Faran, and the new gang of liars.
Photo Credit: BURBANK, CALIFORNIA – JULY 15: Chandler Kinney attends an exclusive screening of HBOMax's "Pretty Little Liars: Original Sin" at Warner Bros. Studios on July 15, 2022 in Burbank, California. (Photo by Amy Sussman/Getty Images)