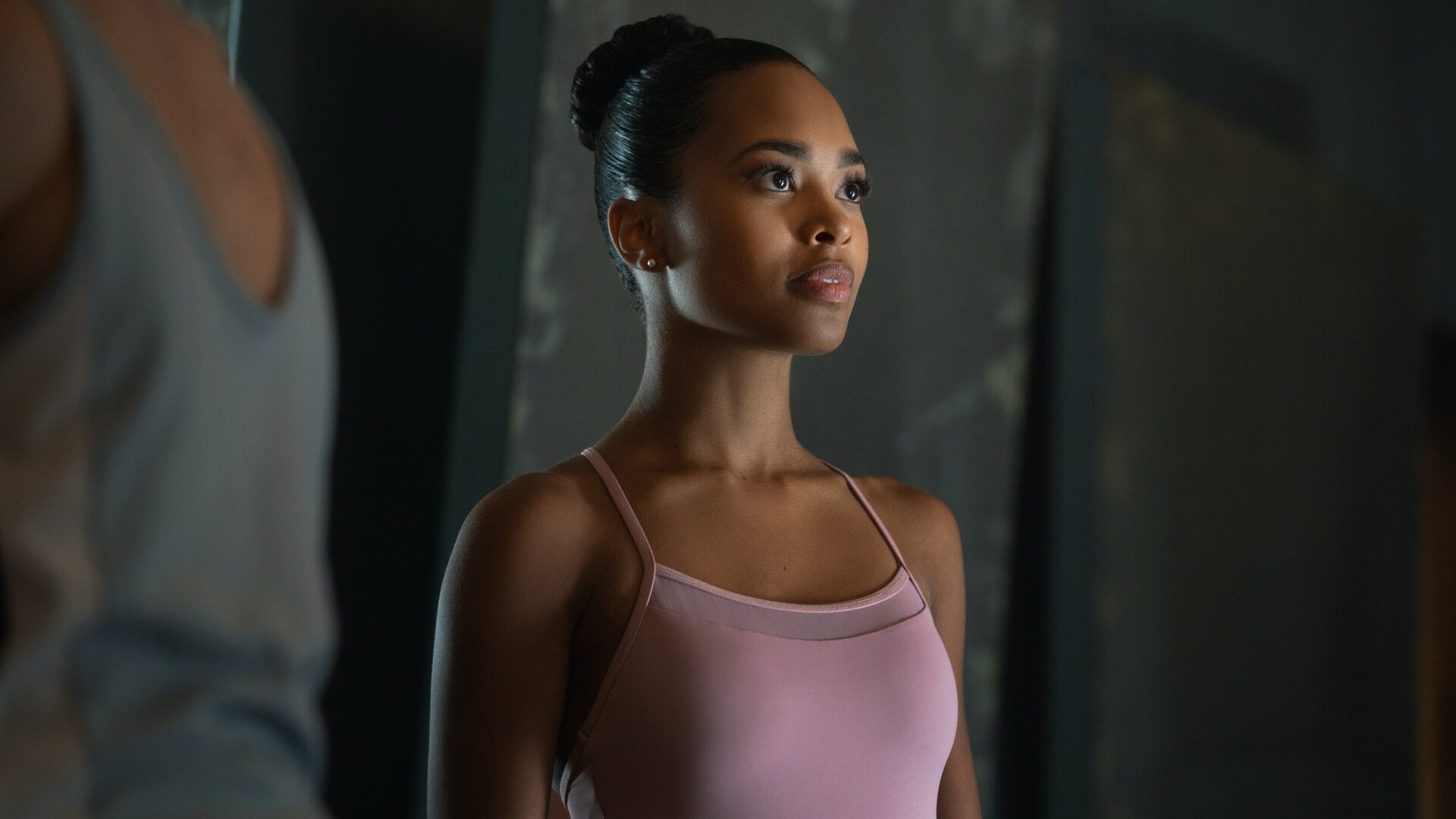 Zaria Reveals Who She Thinks Is Most Likely To Be "A" In 'Pretty Little Liars: Original Sin'
"It's like something ain't right over there," the actress teased.
"If I show you then I know you won't tell what I said, 'cause two can keep a secret if one of them is dead"
If you're experiencing any bit of nostalgia as we are, your mind instantly went to the Freeform cult-favorite, bingeworthy show Pretty Little Liars. The Liars are back, but not Spencer, Emily, Hanna, and Aria in Rosewood. This time, we're going darker, deeper, and more nail-biting with the ladies of Millwood in the 2022 chapter of Pretty Little Liars: Original Sin.
The first installation of our beloved PLL didn't star any Black women (with the exception of guest appearances from Bianca Lawson as Maya and Aeriél Miranda as Shana), but this time we have two leading ladies who are definitely seen in Black for this HBO Max series. Zombies 3 actress Chandler Kinney stars as Tabby and Zaria as Faran, alongside Bailee Madison, Maia Reficco, and Malia Pyles.
Just like Kinney, this isn't Zaria's first rodeo on-screen either. Though many first-time fans will be tuning into HBO tonight to watch Zaria's Original Sin debut, she has also been seen in Black-ish, Millennial Jenny, Dad Stop Embarrassing Me!, and the Oscar award-winning short film Two Distant Strangers. While she's clearly true to this and not new to this, Zaria's character Faran Bryant is far more complex than any other role she's ever had, but it's no challenge that she'll turn away from – even if it means going through the trenches of Millwood to uncover "A" one murder at a time.
Before the premiere of Pretty Little Liars: Original Sin, Girls United spoke to Zaria about how she landed the role of Faran, the power of addressing microaggressions in the show, and what character she believes is most likely to be "A." Check out the convers"A"tion below:
Girls United: When you first got the opportunity for Pretty Little Liars: Original Sin, what were your initial thoughts on this new chapter?
Zaria: When I first got the audition, I was so excited. Actually, some of my closest friends also got auditions for other characters so we all came over to my house and took pictures like, "We hope so." They are so amazing [and] so supportive. We went and saw one of the billboards together. I love them so much, so that was an amazing process.
The audition process was genuinely the best one I've ever had. It was amazing being on a Zoom with people like Roberto [Aguirre-Sacasa], Lindsay [Calhoon Bring], and Lisa [Soper] who directed a lot of the episodes, who were so collaborative and excited to hear my perspective and how I saw Faran. A big part of Faran is her navigating these microaggressions that she experiences on the dance floor and off the dance floor, and they were so willing to listen. That has been a throughline in all of [the] filming, so I don't take that for granted one bit.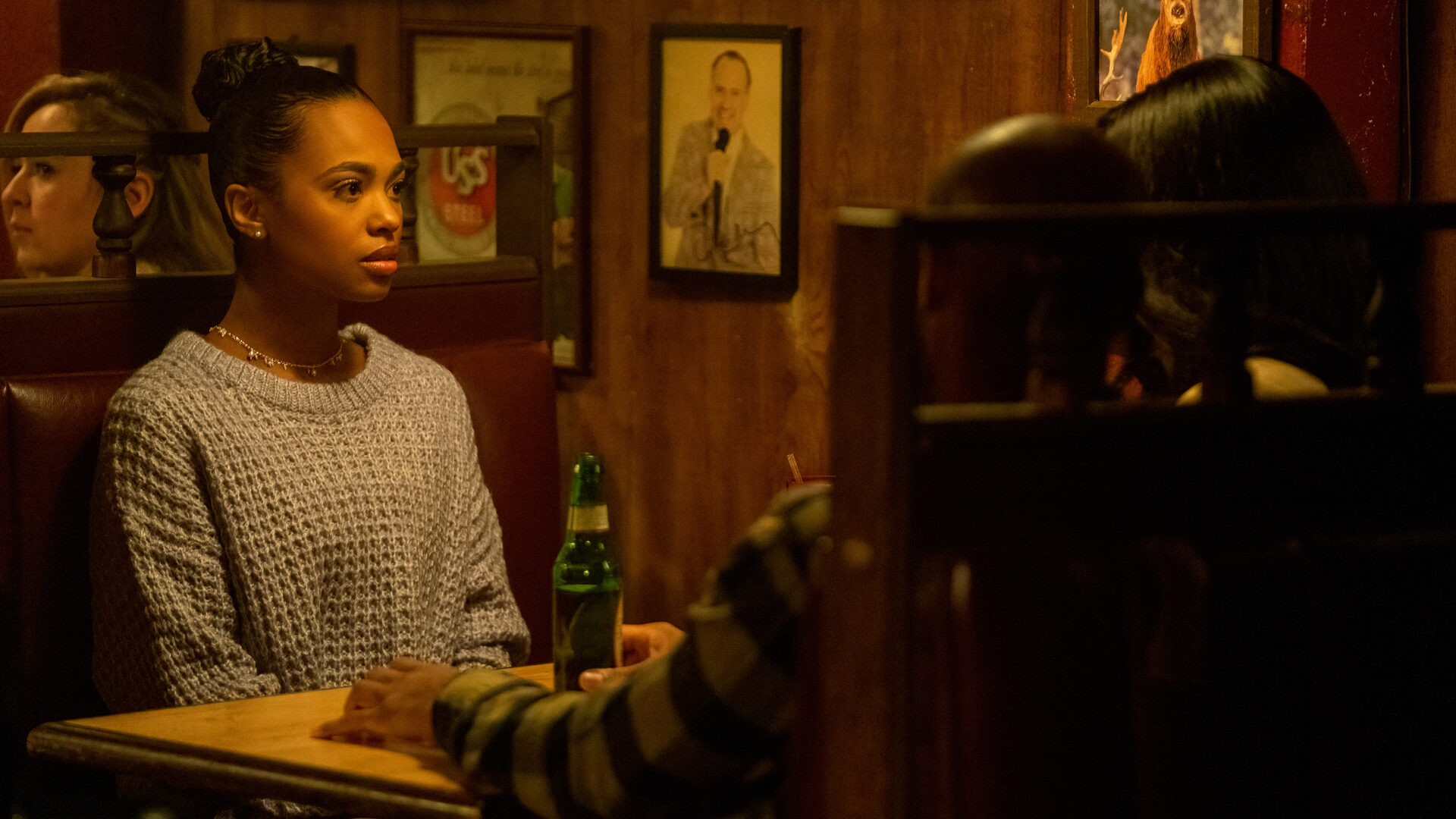 Photograph by Karolina Wojtasik/HBO Max
GU: I really do appreciate how Faran's character really does address what we as Black girls go through from microaggressions to blatant racism. When you did see this in the script, what were your initial thoughts, and how understanding and collaborative were the director and writer when you had input?
Zaria: Incredibly collaborative, incredibly understanding, always ready to hop on a call, on a Zoom when I asked, which I really cannot stress enough is not how things normally go. I was really excited to play Faran because of that. She doesn't hold her tongue and that's something that I learned to do much later than she learned to do. In high school, I definitely was just listening to the things people said to me and so I think she's very brave in that way. I was excited to play a character that wasn't afraid to take up space.
GU: Faran is also a trained ballerina. Are you also a dancer or did you have to do some intense dance training for this role?
Zaria: Oh, we did some intense training headed by Kelly Devine, our choreographer. We would spend eight hours in a dance studio getting a sip of water in between just going and going and going. It was so invigorating for me because I danced on and off throughout my life. The thing about dancing and being a dancer is consistency and that was another thing about Faran that I just really fell in love with. She was in high school but knew that she had to put the work in. It was like this Kobe Mamba mentality that she had and was so wise, mature, and knowing for her age.
It was so amazing being in those rehearsals. I would often rehearse with Ben Cook who plays Henry in the show and he was so great. He's like the type of friend that'll be like, "Yeah, you're doing great – point your toe," and that is the best friend to have, especially in those scenes. Whenever I would be doing something on set that would require something in the dance world, he was always the person I'd lean on or wish that was there if he wasn't there. I would just have his voice in my head, "Straight back, down shoulders. Okay. How are we?"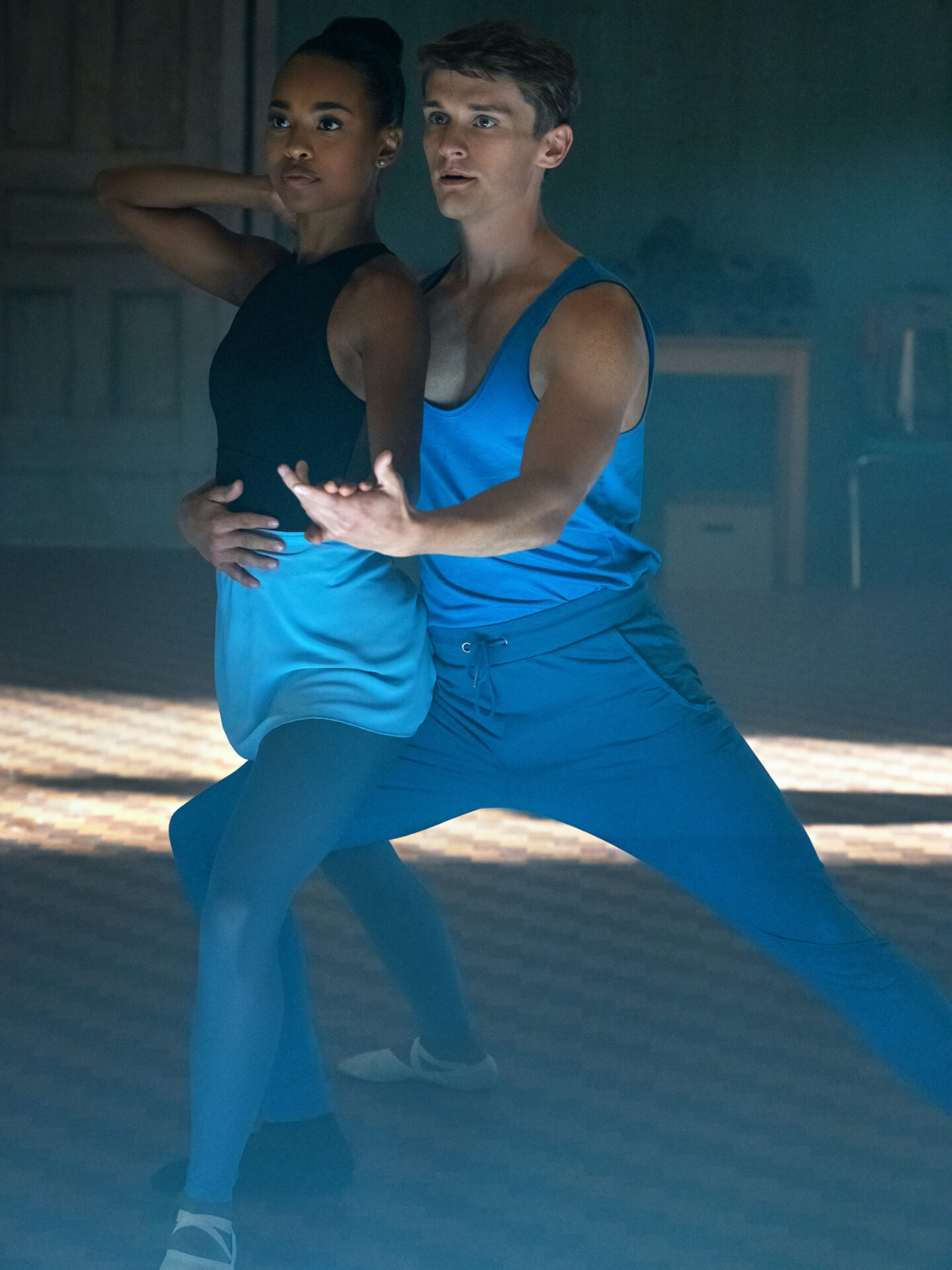 Photograph by Barbara Nitke/HBO Max
GU: How close did you all get while filming and what are some key things that you learned from some of your castmates?
Zaria: I think it's really special to be in a group of your peers at any moment because I think you have your head in the sand if you're not learning anything. It was really amazing to have kind of dropped everything here in LA and gone to upstate New York with nothing I've ever known before. I learned a lot about myself and I learned that through Faran as well. I feel like Faran taught me a lot about who I want to be, how I want to be, and how I want to show up in my friendships and in my work. It was really a once-in-a-lifetime experience.
GU: I have to ask – how much of a "liar" were you with the original Pretty Little Liars series? Die hard?
Zaria: I went all the way back to the books. I was like, "Hello, print cover with the doll." That was me. I was sneaking it from my mom. It was a thing. It's really, really surreal and such an honor to be talking to you about my input into this beautiful universe that already existed and to have a whole new world that's so fresh and current. I think that's what Pretty Little Liars does is – it talks about now and so now we have a different now. I'm really excited to be telling this stories.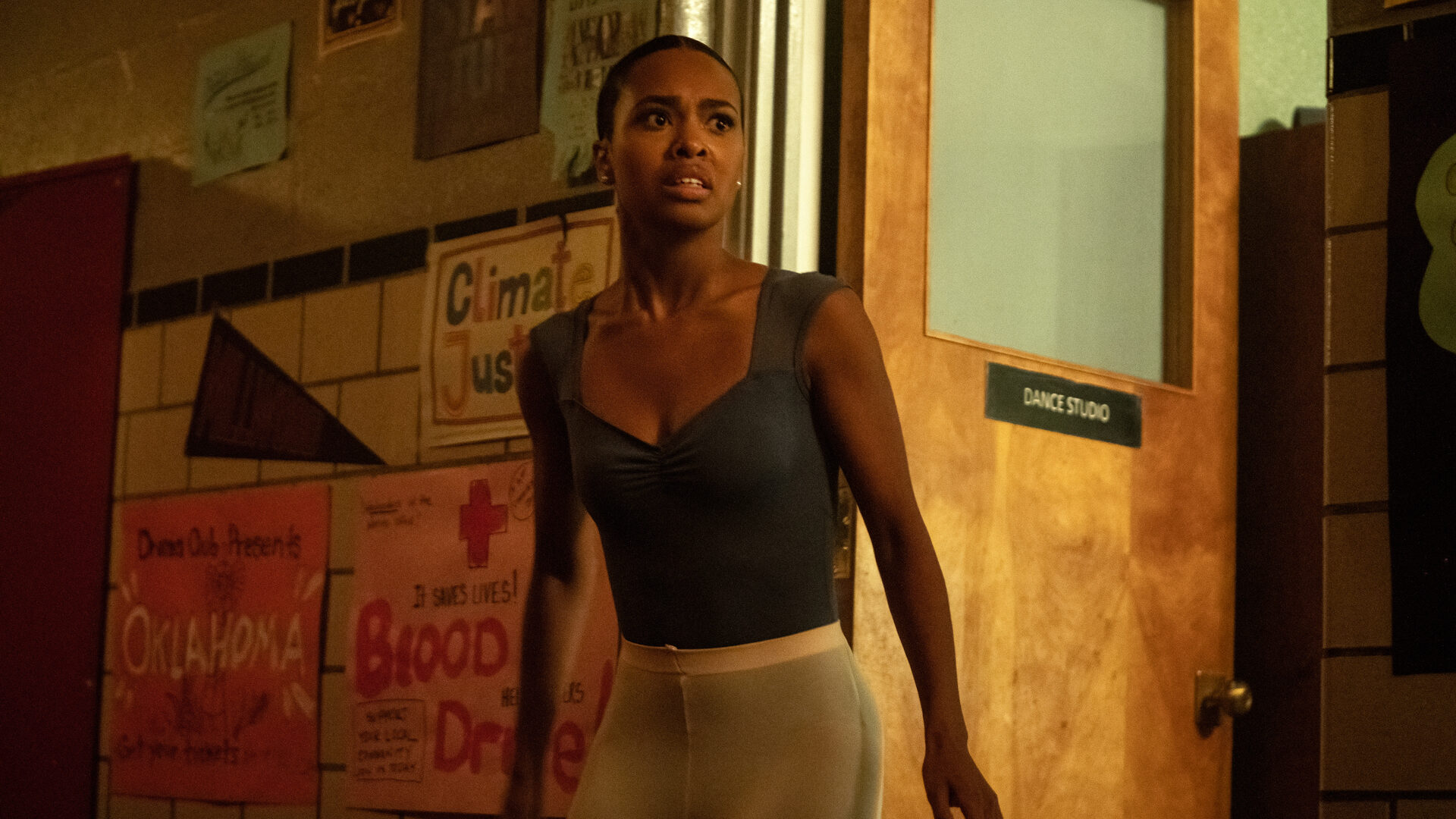 Photograph by Karolina Wojtasik/HBO Max
GU: I'm not asking you to give anything away, but out of the five ensemble characters, who do you think is the most capable of being "A"?
Zaria: Well, if I'm speaking for Faran, can I go out of the five liars and say, "She don't trust no Karen Beasley." So she's like, "Mm-hmm, there's something going on around there." One of my favorite lines that Faran says is, "Take the day. Something happened. Take the day." I think that's her energy. It's like something ain't right over there.
GU: If you were to be stuck in Pretty Little Liars: Original Sin, what would be some major clues that you would look for to find out who "A" is?
Zaria: I'm still thinking as Faran. Faran would be like, "How do I stop thinking about "A" because I just want to dance." Personally, I would probably go to someone that could track numbers or someone that was good with coding so they could, just [be] like, "Let's figure out where this number is from. Let's figure out an area code first. It's just showing up as unknown."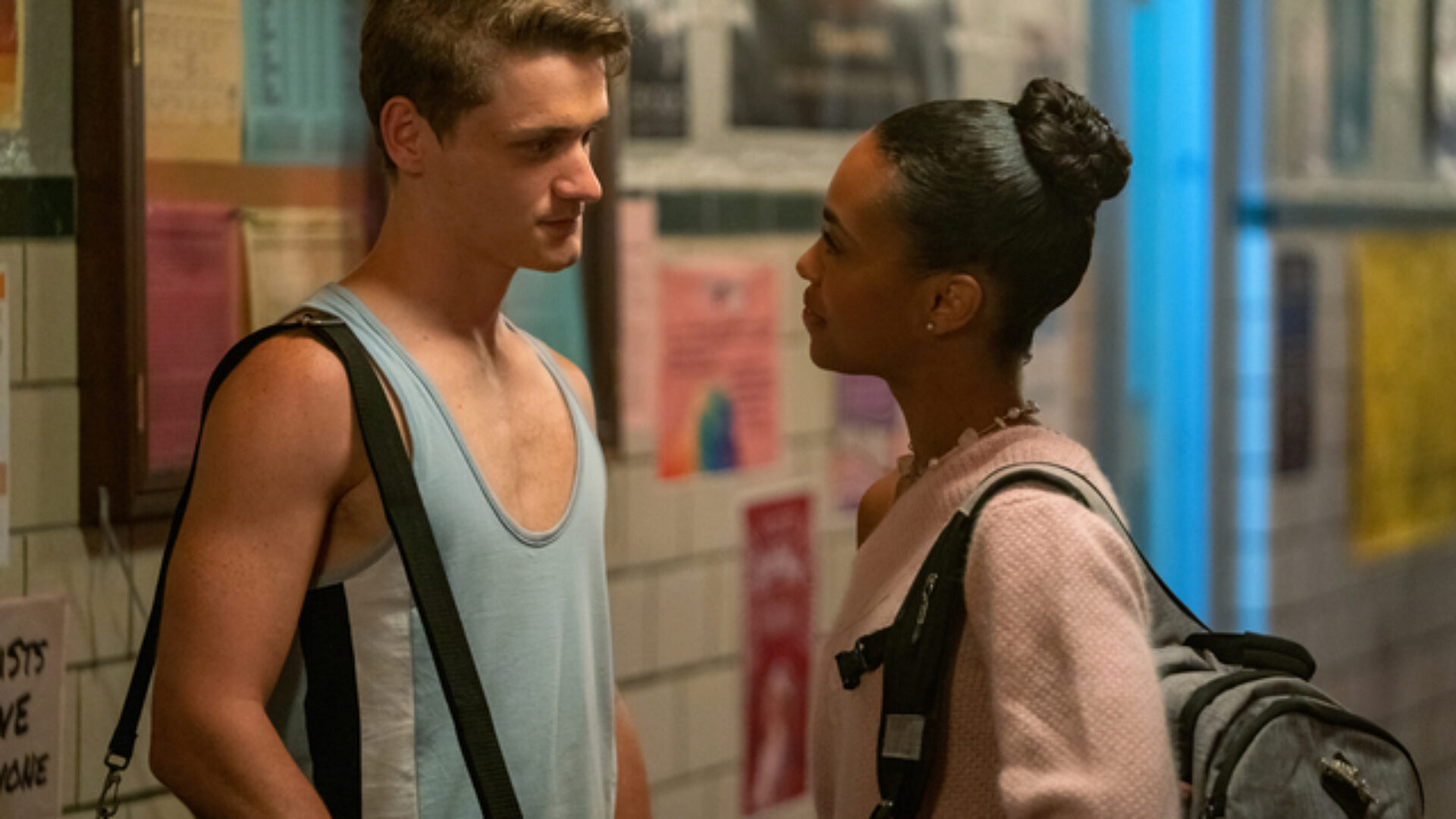 Photograph by Karolina Wojtasik/HBO Max
GU: If you could give a love letter to your fans that are new to the Pretty Little Liars franchise that came from the old franchise, what letter would you give them as a thank you?
Zaria: To the fans of the Pretty Little Liars universe that exist already, I would say, "Thank you for trusting us with this precious story. We know how much it means to you because it means that much to us. We're really excited for you to get to know us and get to know this new world inside this universe that we love." For any fans that are new to the Pretty Little Liars universe, I would say, "Welcome, you're in for a treat. You're in for a ride and we're so excited to be in your homes and on your screens. Thank you for tuning in."
'Pretty Little Liars: Original Sin' premieres today, July 28 on HBO Max. Check out the official trailer below to send chills down your spine before you dive into the town of Millwood with Faran, Tabby, and the new gang of liars.
Photo Credit: Photograph by Karolina Wojtasik/HBO Max