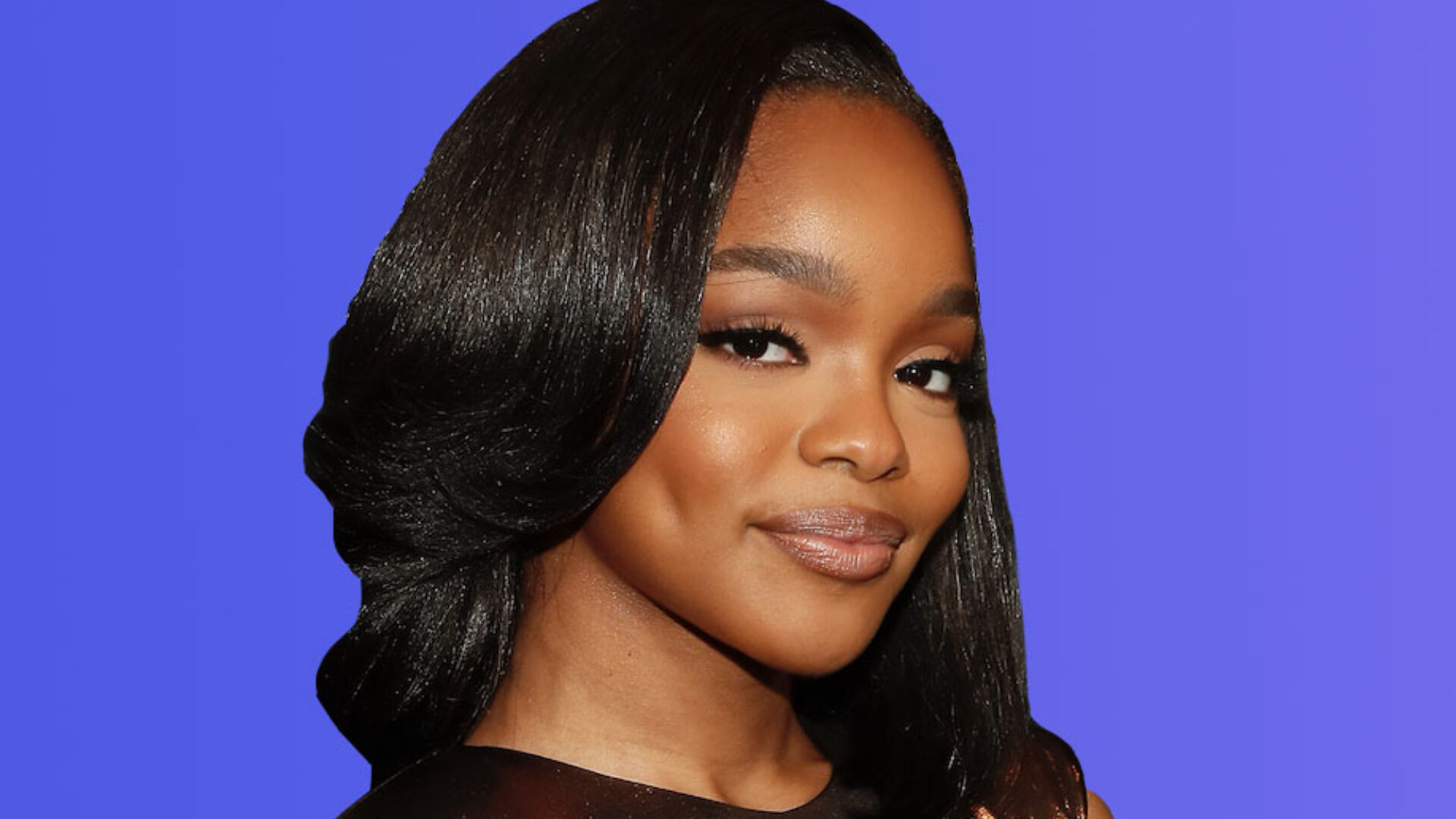 Marsai Martin Pens Heartfelt Goodbye To 'Black-ish' Cast: 'That's A Wrap On A Beautiful, Life-Changing Era'
The show concluded this week after eight seasons.
The beloved family sitcom Black-ish has signed off after 8 seasons. The final episode aired on April 19 on ABC, closing out the show's run.
Marsai Martin, who played Diane Johnson, was 10 years old when the show premiered in September 2014. Now 17, Martin reflected on Black-ish ending. In an Instagram post, she thanked her castmates, as well as Kenya Barris, the show's creator, and the crew who brought the show to life behind the scenes.
Read our GU cover story on Marsai Martin here.
Martin also thanked the viewers, who tuned in and participated in the show's success over the years.
"That's a wrap on a beautiful life changing era… who knew 8 years could go by so fast," Martin wrote on Instagram. "Playing Diane Marie Johnson was the dream job. She gave y'all laughs, attitude, Chunky Monkey ice cream, and especially memes." 
Martin wrote to a kind note to each of her coworkers in an Instagram post.
To Yara Shahidi, she wrote, "I never had a big sister, and you hopped right in and filled that void. I'm so beyond proud of you and can't wait to see you become the President."
The actor spent most of her teenage years working on Black-ish. So when it comes to hair and style, the experience was a formative one as she went from being a child to becoming a young woman.
"I appreciate you showing me at a young age all the wonderful things my hair could do," she wrote to Araxi Lindsey, the show's hair stylist. "My 100% black girl hair was laid every single episode. I never felt less than or had curl envy and that is something that I appreciate more than I could ever express."
To Michelle R. Cole, the show's costume designer, she wrote: "I will forever be your baby C. You watch me go from tank tops and tutus to Victoria Secrets undergarments and Gucci lol You are the best in the industry and it will forever be my honor to have been dressed by YOU."
Although Black-ish has come to an end, you can expect to see Marsai Martin in a slew of upcoming projects. She will appear in Fantasy Football, a Paramount+ movie in which will also star Kelly Rowland and Rome Flynn. The 17-year-old will also be producing and starring in the film adaptation of B.B. Alston's YA fantasy Amari and the Night Brothers. It isn't the only project she's producing. Martin will be a producer on the comedy film Queen, and on Disney's roller-skating series Saturdays.
"That's the cool thing about chapters," Martin captioned her Instagram post. "You can always go back and reminisce."