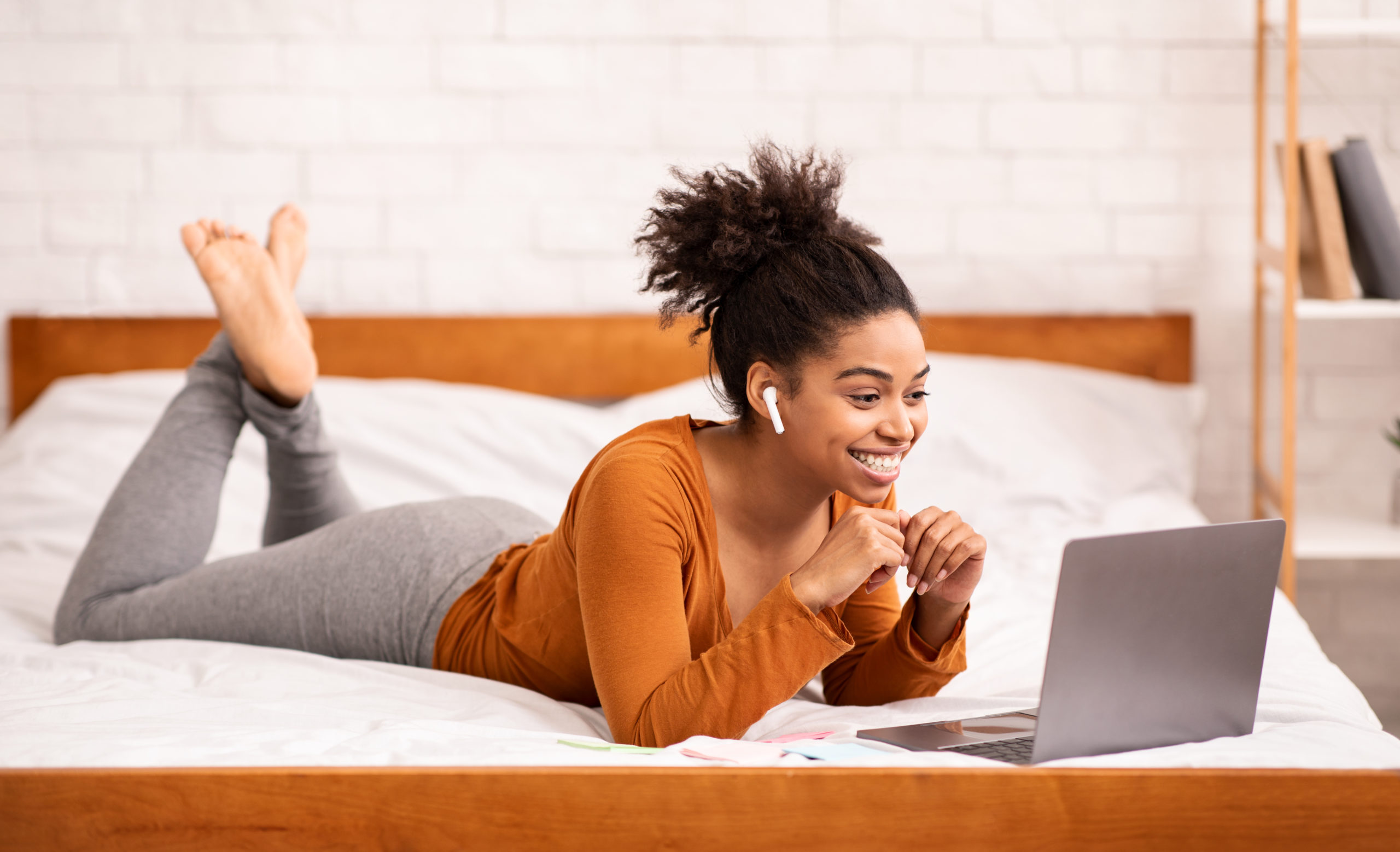 Ways To Connect With Your Mom If You're Social Distancing
Distance doesn't mean disconnect.
Thanks to COVID-19 and the subsequent shelter-in-place orders around the country, not everyone has the chance to see mom this Mother's Day. Some families are separated because they live in different states or countries, while others don't want to put their parents at risk.
Choosing to not see mom during this time is a pretty selfless, tough decision. However, we see you. To show our support, we'd like to share a few ways that you can show mom that you're thinking about her, even if you're miles apart.
Exchange Video/Audio Messages
We're sure that texts, calls and video chats are happening frequently between you two. How else would your mom walk you through making her famous spaghetti, hype up your latest online clothing purchases, or show you how to fold a fitted sheet?
Video and audio messages are the key to mom's heart. This Mother's Day why not get into the habit with a fun game? Start sharing the most exciting aspect of your day through an audio note daily by around 5 p.m. Then elaborate on that special moment with a phone call later. It's a new age way to send a pigeon with a note, and we're sure the cute exchange will bring a smile to your, and your mom's face.
Write A Letter
Sitting down with a pen and piece of paper may feel a bit old school in today's digital age, but there's nothing like sending a sweet letter. You can share little updates that you forgot to mention over the phone and add some artistic flair to the pages by using cute stationery or adding your own art.
Writing a note can also help you practice mindfulness and reduce some anxiety since it makes you sit and be fully in the moment. Why not engage in a loving activity that can benefit you both?
Make A Care Package
If you're comfortable, you can make your mom a box of all of her favorite self-care items, like face masks, popcorn, a good book, and a few candles. If you're a bit uneasy about having items delivered to you and then shipped to her home, take a more precautionary route and fill a small box with some things you already have and haven't physically come in contact with for a while. Just make sure you're taking the appropriate precautionary measures when compiling. Old artwork from elementary school, items from her closet that you "borrowed" and a sweet note will do the trick.
Get Food From Her Favorite Restaurant Delivered
There's a chance that your mom isn't cooking as frequently as she used to. Or maybe weekly dinners at Grandma's have been canceled indefinitely and your mom is so used to bringing large amounts of food that she's having a hard time just cooking for herself. Help her out by getting her favorite meal from the best restaurant in her town delivered to her door. It doesn't have to be super expensive, either — just the gesture will remind her that you're thinking of her.
GU wants to with all of the moms out there a Happy Mother's Day! Tag us on Instagram in a photo of you and your mother on Sunday.
Photo credit: Getty Images