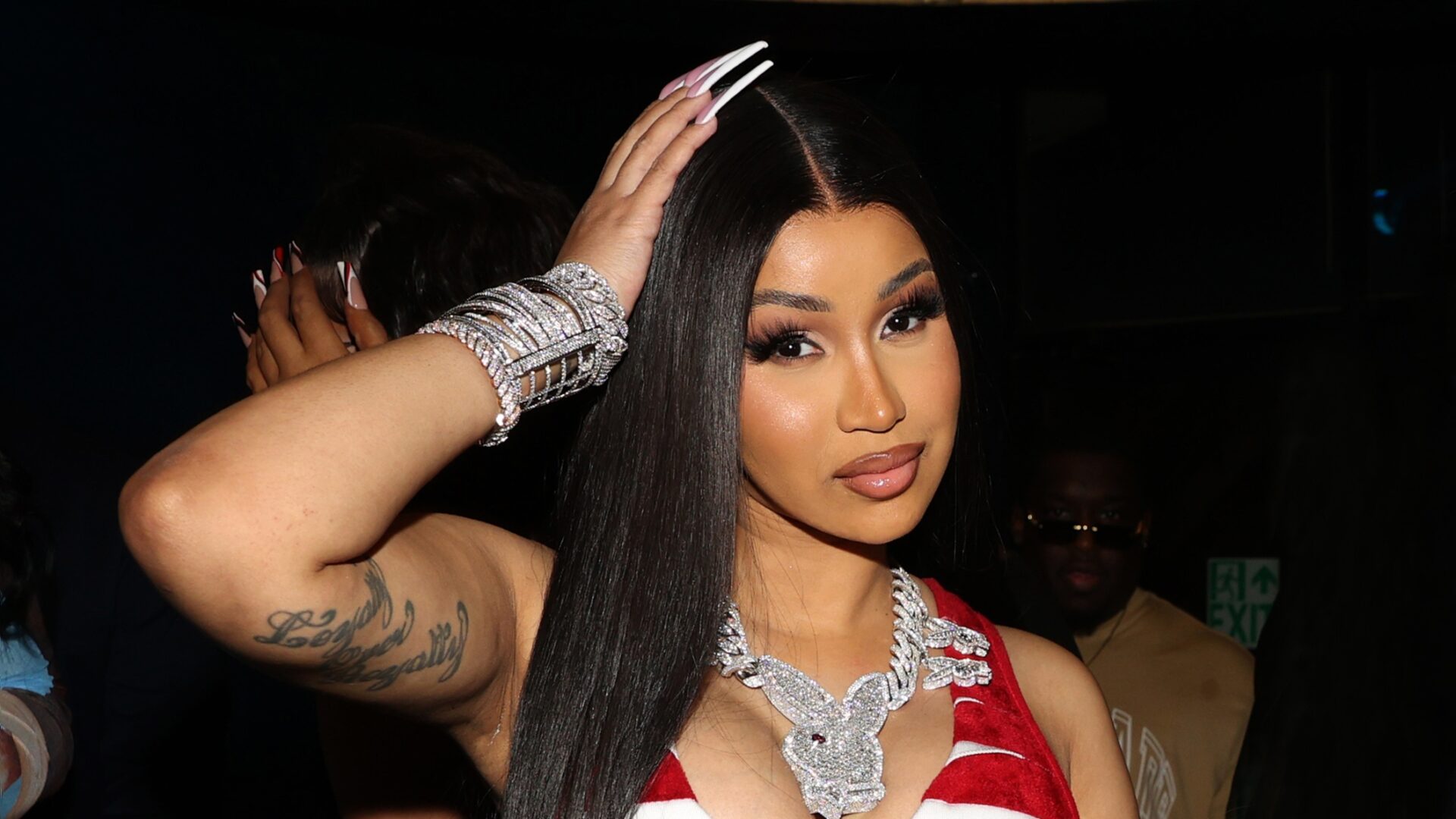 Cardi B Gets Candid About The Internet And Her Mental Health
The rapper had a moment of transparency on The Jason Lee show
Cardi B opened up about how social media impacted her mental health through the early stages of her career. The Bodak Yellow rapper debuted on The Jason Lee Show and shared her vulnerable side with viewers as she discussed how trolls and bloggers spread misinformation.
She opened up about her lawsuit against Youtuber Tasha K, and her mental health was at a low point. "I don't like talking about my feelings because when you show weakness, people be like, 'oh, sympathy," she said. "At first, I thought they [were] doing it to me, but now I see that they do it to every female."
Read 'Misogynoir Did Tory Lanez' Dirty Work During His Trial'
The 30-year-old shared that she does not need to open up and be vulnerable online because trolls assume she wants sympathy. "This is really my life," she said. "I felt like I was somebody dead inside a body. I kept telling everybody, 'I just want to die' I can't escape my mind."
She shared that it became hard to clear up rumors and lies because millions of people ran with specific stories about her health, family and child.
Cardi B opened up about how those moments affected her interaction with her friend, husband Offset and her daughter Kulture. "I felt like I was so weak of a person that I was weak to be a mom," she said.
Read 'Cardi B Reveals She Had Suicidal Thoughts After Internet Harassment'
She realized that she had to take a stand about what was said online because those statements and false allegations could negatively affect her career and livelihood. Cardi B took a moment to share that she wants to stop allowing the internet to affect her.
Cardi B also explained that she did not submit "WAP" featuring Megan Thee Stallion for a Grammy nomination because she feared internet backlash. "I need to stop letting the internet control my life," she said. "I was afraid that if I win…the internet got me afraid of winning."
Many celebrities have discussed how the internet has impacted their mental health, from Lizzo to Megan Thee Stallion, and the common denominator is the amount of online harassment that women of color receive on a day-to-day basis.
About Kenyatta: Kenyatta Victoria is an entertainment and culture reporter passionate about music, pop culture, and marginalized stories. She has bylines in publications such as Chicago Reader, INSIDER, Girls United, TransLash Media, and the Chicago Tribune.