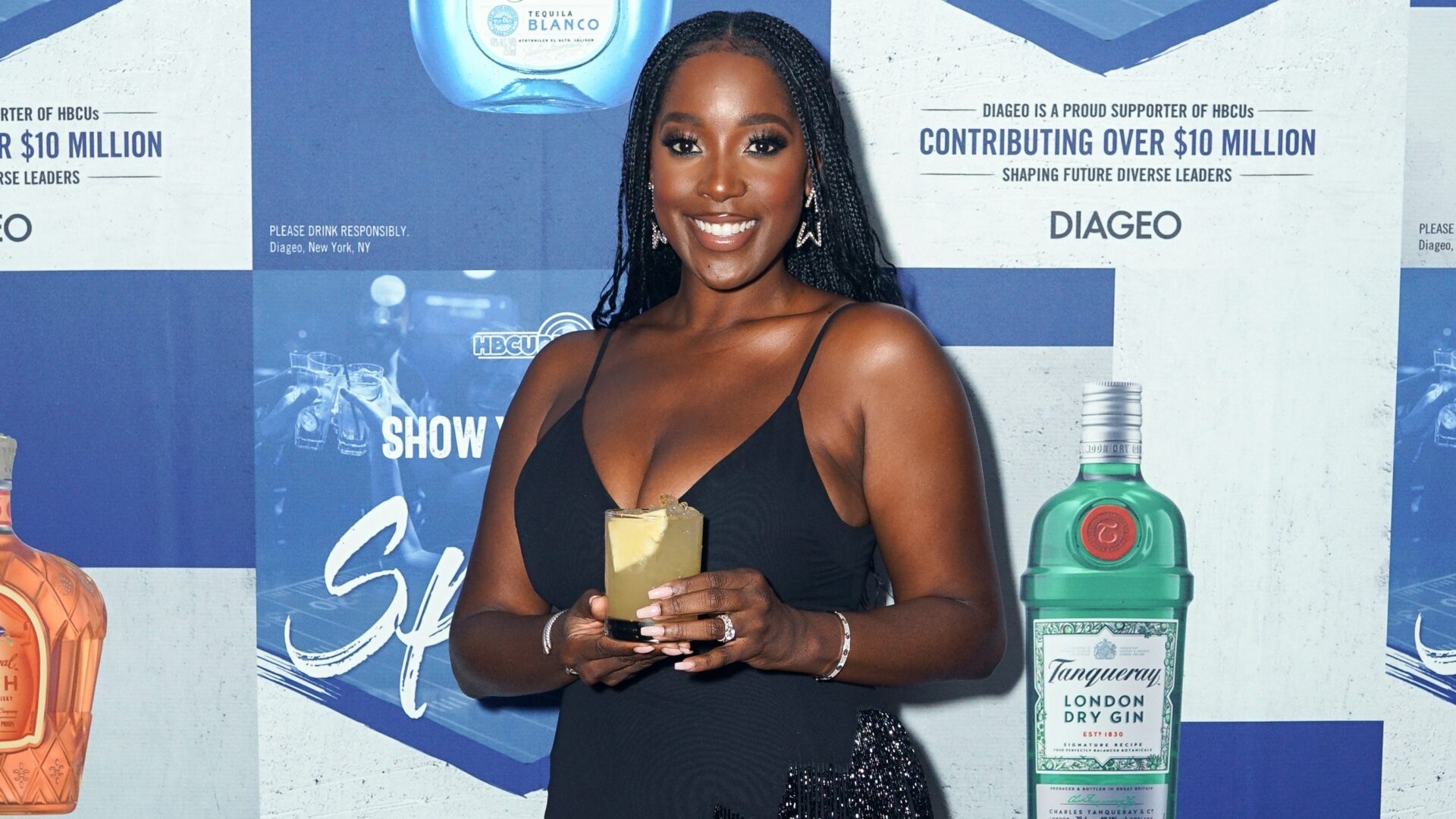 Ashley Blaine Featherson-Jenkins And Diageo Join Forces To Celebrate HBCU Homecoming Culture
The "Dear White People" actor and beverage company joined forces to honor the next generation of Black leaders.
The alcohol beverage company DIAGEO tapped actress Ashley Blaine Featherson-Jenkins to celebrate Black excellence, tradition, and culture during the 2022 HBCU homecoming season.
In 2021, the company announced its commitment to help advance the Black community. DIAGEO pledged $10 million to create permanent endowments at 25 HBCUs across the country. It launched Innovation Hubs at HBCUs to complement academic learning and started offering mentorship, lecturers for faculty and students, as well as curriculum development assistance.
In October 2022, DIAGEO furthered its mission during homecoming season, alongside its brands CÎROC, Crown Royal, Tequila Don Julio, and Tanqueray. The company helped host the 30 Under 30 Reception on October 21, as well as the inaugural Alumni Bison Ball, to celebrate Black excellence and achievement.
"Whenever I have an opportunity to return home to Howard University, a place that holds so many fond memories and helped me grow into who I am today, it leads me to reflect on how important HBCUs are to our communities," said Featherson-Jenkins in an exclusive statement to Girls United. "Together with DIAGEO and its brands, I'm proud to pay it forward and support my alma mater as we uplift the next generation of changemakers."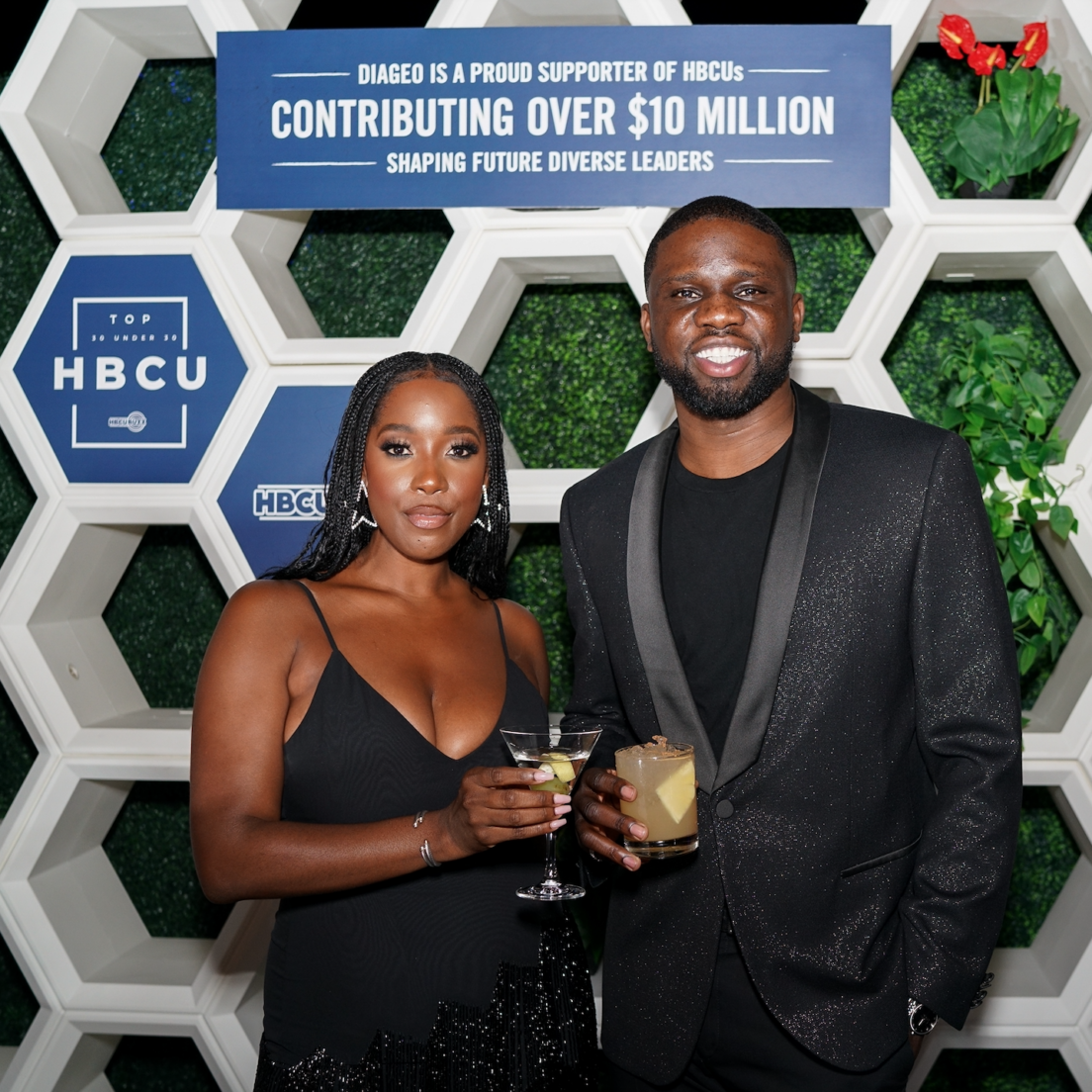 The Dear White People actor reflected on the event and the meaning of her partnership with DIAGEO. "It's been really exciting to partner with Diageo because so many amazing brands are a part of Diageo, and they came together to honor the next generation of Black leaders. The class of leaders was the HBCU Buzz class of 30 under 30, and we toasted each honoree's impact and impressive achievements in building a better future during one of my favorite times of the year, which is homecoming. I'm really proud to pay it forward and support my fellow HBCU community as we uplift the next generation of changemakers who are all truly blazing a trail for others in their communities", she previously told Hello Beautiful.
"I'm 34, so it's really nice to see this group of young Black folks who are just amazing changemakers," Featherson-Jenkins added. "They're 30 under 30, so they're bright-eyed and bushy-tailed and just really excited to change the world. It was a really beautiful experience. Diageo is really committed to investing in HBCUs, and I will always be proud of my HBCU and wanna be a part of any way I can support."
Next, DIAGEO will celebrate HBCU tradition and the historic rivalry between Grambling State University and Southern University at the 48th Annual Bayou Classic in New Orleans. The company will honor the Black celebration by highlighting the importance of community, impact, and inclusivity.
About Kyra: Kyra Alessandrini is a news writer at Girls United and a freelance journalist. Her work has appeared in publications such as Time, The Hollywood Reporter, InStyle, and Elle. Born in New York and raised in Paris, France, she is passionate about culture, street photography, and travel.
Photo Credit: LaVan Anderson | PHOTO CAPTION: Actress Ashley Blaine Featherson and HBCU Buzz Founder Luke Anthony Lawal, Jr. Toasts with DIAGEO and Its Brands to Black Excellence in Celebration of HBCU Buzz 30 Under 30 Class of 2022 and Bison Alumni Ball