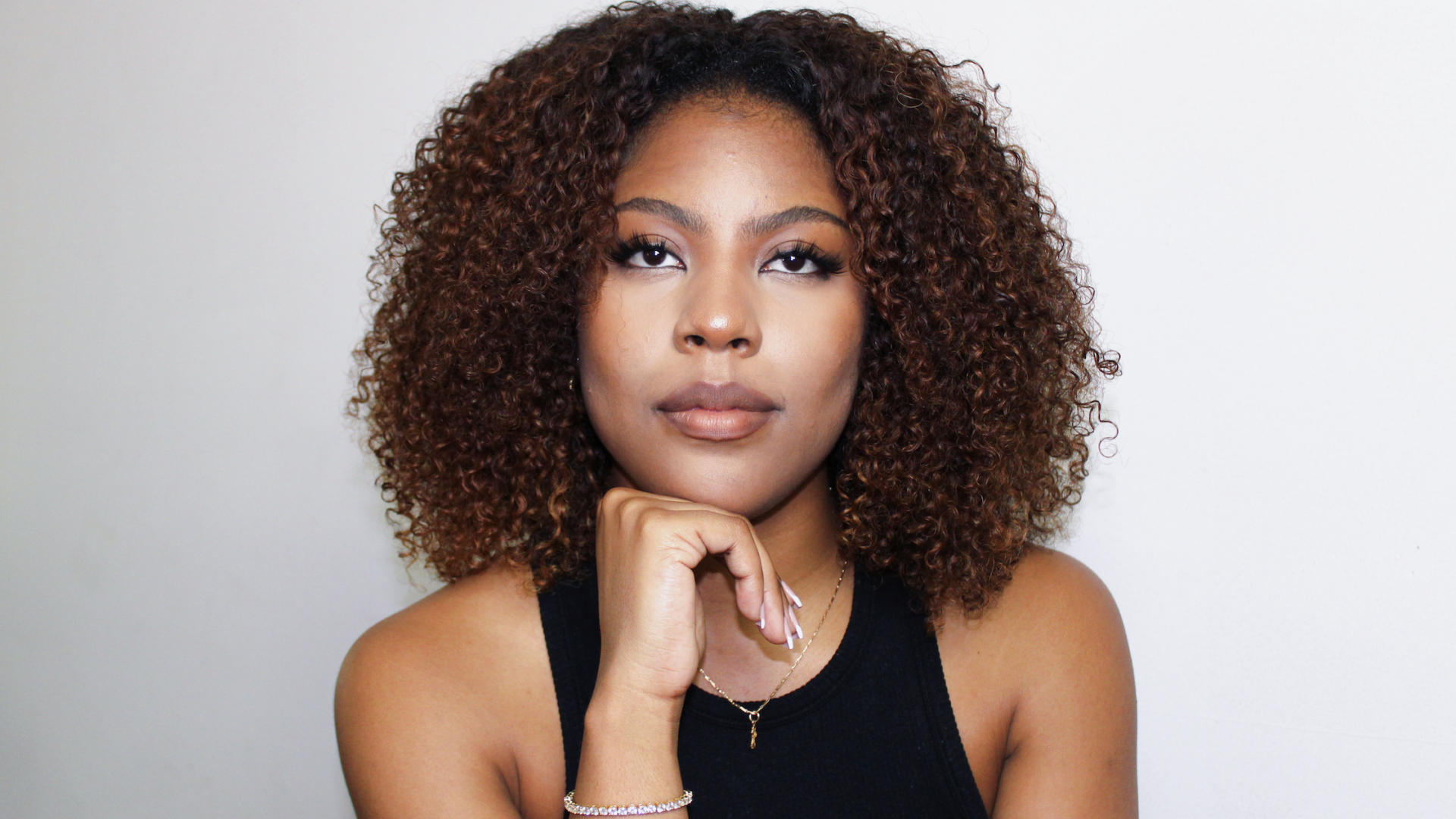 Coily App Creator Asha Christian Shares What It Was Like To Go Viral
The entrepreneur opens up about going reaching a wider audience and being a Black woman in tech.
As Asha Christian reminisced about teaching herself how to do her own box braids, she naturally shares unprocessed Black hair inspired her to create a platform that educates Black women about their hair. Called "Coily," the name of the app stems from the texture of Black hair. As a part of Coily's services, Christian also creates pre-made hair starter kits to send to customers who are looking to create a new hair regimen.
Her background is in computer science. She attended Cornell University before she pivoted and left school after her freshman year to pursue Coily full time. It hasn't always been easy.
At one point after leaving school, she applied to a flurry of pitch competitions and didn't land one.
"I didn't get into a single one of them," she says to ESSENCE GU. "I applied to so many things throughout that entire year, and I didn't get into any of them. So, in the process of going through all those rejections, you start to ask yourself, How can I be better? Then that makes you want to truly understand the scope of how much you don't know." She didn't let the letdowns deter her from her dream.
Today, she's a rising entrepreneur whose innovation is steadily gaining steam.
Read our history of natural history here.
Christian, 23, wants to grow her team and has a grand vision for the project—to be the leading Black haircare marketplace. With that, she tries to give herself grace throughout the experience. "Sometimes I forget that I'm building a product that I would actually want to use," she says. "I have to really be intentional about remembering why I'm doing what I'm doing and who I'm building for."
We talked to the entrepreneur about going viral, overcoming doubt, and what all comes with having a larger audience. The conversation is below.
Essence GU: In January 2022, your app had a viral moment on Twitter when over 22,000 people liked your post about supporting an app for Black women made by a Black woman. Describe how it felt when your notifications were blowing up.
Asha Christian: The day before, I was just like, 'Okay, f— it. I'm just gonna post some tweets and see what happens.' I [had] literally 100 Twitter followers, I never [got] likes on my tweets. So I created these graphics [of thigh-length brown box braids] and posted them on the Coily page. Then I retweeted it because I had a little more followers on my personal page. [At] the end of the next day I open my phone, and it's like 600 retweets.
I was with my boyfriend, and I was like, 'I think Coily's going viral.'
You would think the immediate reaction would be excitement, right? But honestly, it was very scary for me because I'd spent so much time working on Coily that it was like a baby for me. Having that much instant visibility was scary because now all these people can judge the thing that you spent a lot of time building and creating. It was also super validating because it's like, "Damn, I built this for Black women, and they're using it." It makes my heart feel warm to know that.
In an Instagram post, you touched on your internal doubts about creating and promoting your app. What were some of the challenges you faced as you began this passion project?
Anytime you're creating something, there's always going to be that fear of how it's going to be received. While 90% of the tweets that were in response to Coily were super positive and enthusiastic, there was a little 10% that experienced the app when it was crashing, and were like, 'Oh, this is wonky as f—.' Throughout the journey of creating Coily, I really had to learn how to lean on myself and how I feel about things rather than listening to how other people feel about them.
[What was on your mind as you mulled over] leaving Cornell University to promote Coily full time?
'Am I wasting my time? Am I ruining my life? Did I make the wrong decision?' Something I tend to do in those moments is lean on other resources, like podcasts from people who are really successful now and also had the same thoughts that I'm having at the stage that I'm at right now. That helps me to move forward because I know the thoughts I'm having now and the experience that I'm having are just a part of the process and growing to where I'm trying to get.
How did you let go of those negative thoughts?
I'm a Black woman. I have tons of Black women in my network. Something that bolstered me from day one to now has been the look on my friends' faces when I talk about the idea or how well received it is regularly when I talk about the problem that I'm solving.
How much did you have to personally invest in Coily?
So there was no real capital investment in terms of growing a platform. I designed and developed the entire platform. I would say there were fees associated with data hosting, [and] there's the [$100 a year] fees associated with uploading to the App Store. There definitely were some startup costs, but I wouldn't have a straight number on that. Definitely under $5,000.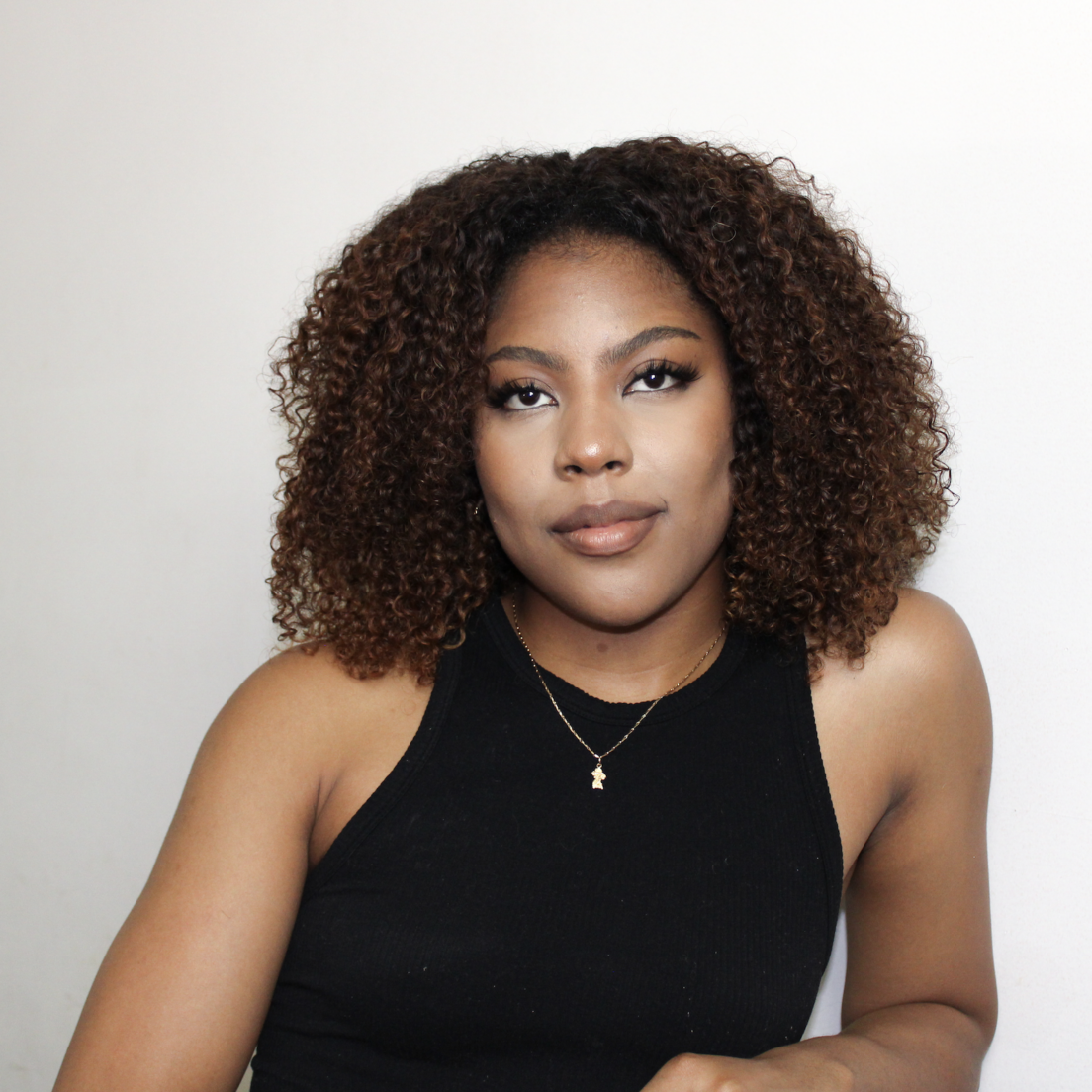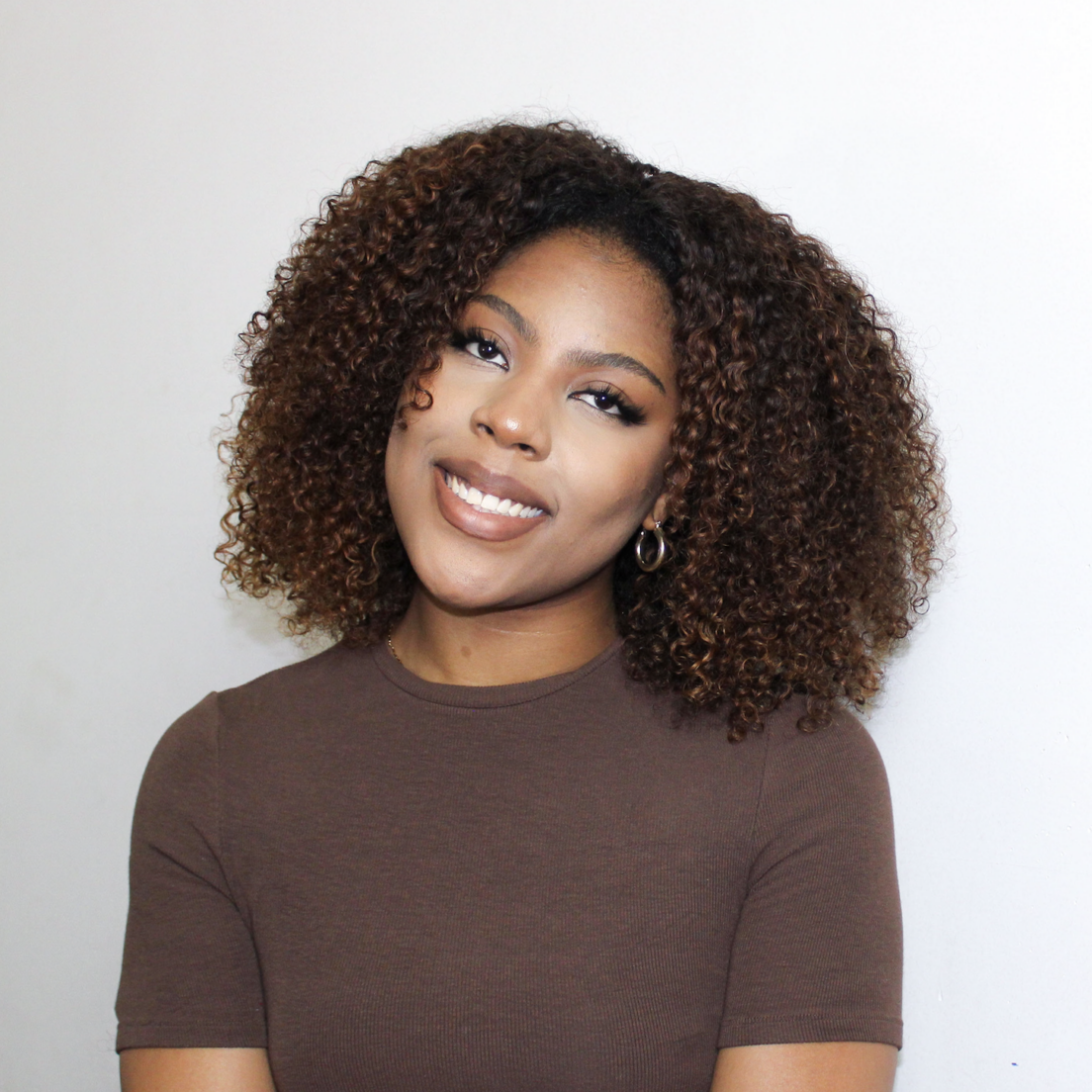 What has the transition been like for you as Coily reaches a bigger audience?
We were able to get so much information and learn so much from those initial user interactions, so we were able to pinpoint our bugs, issues and gaps in knowledge. So for example, creating a quiz that allows space to lean into the uniqueness of women who have locs. The quiz is really inclusive for extensions and natural hair, but for locs, there's some nuance that we didn't really get into, and so that's something that we've also been working on [and] making sure [Coily] really is for black women who wear their hair any kind of way.
What have you learned about yourself as a businesswoman within the tech industry?
You don't know everything. You don't have the answers. Being able to humble yourself and lean on the advice and insights of the people around you has made such a tremendous difference in my trajectory.
Keep up with Asha Christian by following her on Twitter. Download the Coily app here.